Hi, I am Pritam Nagrale, founder of SureJob. I am a digital marketer, blogger, YouTuber and Entrepreneur.
I am one of the few Indians, who are into internet marketing from the time when people did not know the meaning of internet marketing.
I started blogging in 2009 but SureJob is not my first blog.
I started SureJob in 2012 because there were few blogs where you could find the information on career & education.
Although make money idea is my favorite topic but I have excellent knowledge on career & education topics.
At SureJob, you will find content on various topics including making money ideas, career & education tips, different career options, business ideas etc.
We have a full team of excellent writers who are expert in career & education related topics.
Mr. Ashwin Honawar & Mr. Shashi Suman are among the dedicated writers who contribute quality content to SureJob
Everything that we publish on SureJob is coming by experience & research.
About Pritam Nagrale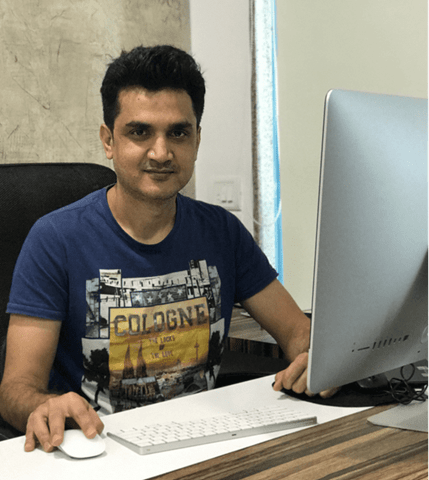 I completed my Engineering from one of premier Engineering college LIT in Nagpur. I am into digital marketing from the time, when this term was not exist.
Apart from SureJob, my another favorite blog is MoneyConnexion where I write on Make Money & Save Money topics. I have dozens of the other blogs.
I am also running a digital marketing training center DMatic Digital in Mumbai where we have a unique approach to teach digital marketing.
Follow me on-
Facebook:- facebook.com/PritamNagrale
Instagram+:- instagram.com/pritam.nagrale/
Twitter:- twitter.com/pritamnagrale
Read more about me on MoneyConnexion here.