After the 6th pay commission, the salary of assistant professors in India has increased by 3.2%. Earlier, Grade Pay was the term used in the pay scale of Assistant Professors, but after the 6th pay commission, the term used is 'Academic Grade Pay'.
The different grade pays range from Rs. 6000 to Rs. 12,000 in the increment of Rs.1000 per grade. This means that the minimum grade pay is Rs.6000 next Rs. 7000, next is Rs.8000 and so on up to Rs.12,000 for teachers/lecturers at the level of assistant professor.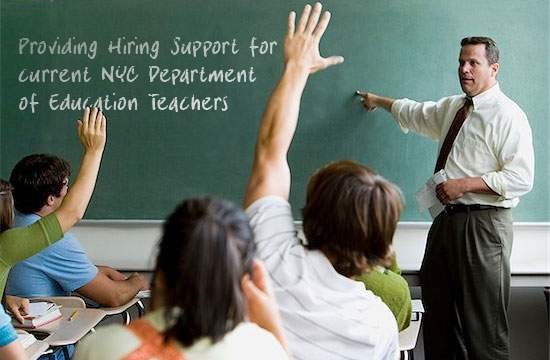 The difference in the grade pay will be different on the basis of the subject that the professor teaches and the number of years of experience in this field. Assistant Professors in India also get other benefits like:
5 non-compounded advance increments
Medical benefits of 36% on salary
Dental benefits
Vision benefits
Salary range for assistant professors on the basis of field:
Generally institutions offering education under different fields are offering different pay for assistant professors. This means that those teaching tougher and technical subjects are earning more as against other professors teaching non-technical courses.
For instance, biotechnology and research & development institutions are paying high for assistant professors in the range of Rs.1, 89,209 to Rs.6, 24,183. Of course, the difference in pay will be on the basis of the experience and the institutes to which the professor is offering his/her service.
The next highest paying institutes are those offering education in the field of mechanical engineering, which ranges from Rs.1, 85,330 to Rs.6, 66,485.
Next comes the technical educational institutions that pay somewhere between Rs.1, 78,268 to Rs.6, 19,656 for assistant professors. Next in the list are general education universities followed by post secondary institutions.
Salary range for assistant professors on the basis of degrees
Of course, the higher the value of degree to which education is offered, higher will be the pay scale for assistant professors.
For instance, assistant professors offering education for Ph. D and doctoral students earn somewhere between Rs.3 lakhs to Rs. 9.1 lakhs per annum and when it comes to MBA, finance professors are earning less as against those offering education in other fields like information technology and human resource.
MBA Finance lecturers can make somewhere between Rs. 97,000 to Rs.3.5 lakhs, while MBA lecturers for other branches make somewhere between Rs.1.3 lakhs to Rs.6.3 lakhs. A minimum of Rs.84,000 is earned by other assistant professors offering education to Master's degree courses.
Salary range for assistant professors on the basis of cities
The salary of assistant professors also varies according to the city in which they offer education. The highest paying city for these professionals in India is Pune followed by New Delhi, Ahmadabad, Mumbai and Bangalore as the top 5 cities that pay higher for assistant professors.
States:
When it comes to states, Tamil Nadu tops the list of highest paying states for Assistant Professors in India and then comes Maharashtra, followed by Andhra Pradesh, Delhi and Karnataka in the top 5 positions.
Institutes offering top pays for assistant professors in India:
The following institutes are known to offer higher pay for assistant professors in India:
Indian Institutes of Technology – Rs.15,600-39,100 plus academic grade pay of Rs.8000 and in the case of assistant professors appointed on contract basis, the grade pay will be Rs.6000.
All India Institute of Medical Sciences – Rs. 15,600-39100 (plus NPA for medical candidates only), subject to minimum Pay of Rs. 30,000/- with Academic Grade Pay of Rs. 8000/-.
Indian Institute of Management – Rs. 15,600-39,100 and a band pay of Rs.30,000, grade pay of Rs.8000 and they will earn a minimum pay of Rs.72,200 as per a recent job notification issued by IIM, Rohtak.
Birla Institute of Technology & Science – Rs. 15,600-39,100 with academic grade pay of Rs.6000
Anna University – Rs. 15,600-39,100 with academic grade pay of Rs.6000
Career development opportunities for assistant professors in India:
As per the rules and regulations of the University Grants Commission, an assistant professor with Ph. D qualification can earn promotion as Associate Professor after 12 years of service in this position.
Initially for four years as Assistant Professors, they will earn an AGP of Rs.6000 and for the next 5 years, their AGP will increase to Rs.7000 and then for the final 3 years, it will be Rs.8000.
For Assistant professors with M. Phil, they will be promoted to Associate Professor Position after 13 years of service. Those without Ph.D or M. Phil, they will have to serve in this position for 14 years, before getting promotion to the Associate Professor position.
Educational qualification needed to apply for the post of Assistant Professor:
Most of the universities and educational institutions publish notification in employment newspapers calling for applications from eligible candidates for the position of Assistant Professor.
Generally, they should have the following eligibility requirement to apply for UGC recognized institutions for this post:
They should have a good academic record overall with at least 55% of marks in the PG degree course. However, some universities/institutions require that the applicants must be Ph. D holders to apply for this position.
Candidates interested in this position should qualify in the National Eligibility Test (NET) conducted by UGC or any State Level Eligibility Test (SLET) or State Eligibility Test (SET).
So, assistant professors are earning well in India and some private institutions/autonomous bodies might offer better pay for this position as well. You can find jobs for assistant professor here.