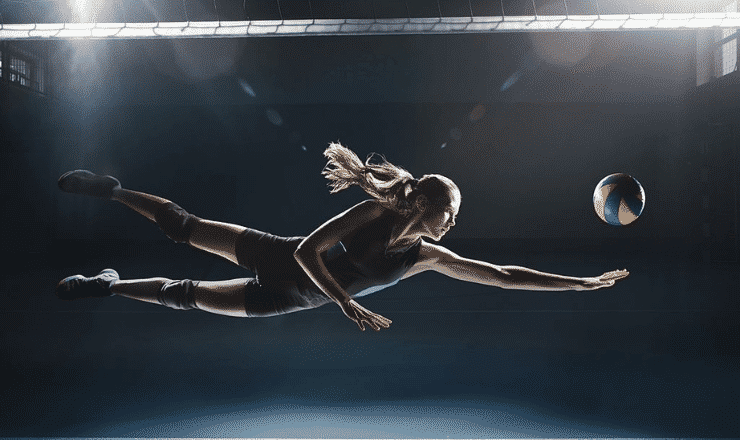 India has won several medals at Olympics, the country has won the ICC Cricket World Cup twice and is now encouraging other sports such as football, kabaddi and hockey, among others.
If you're reading the news daily, you'll definitely be hearing about some Indian sportsperson making a mark or record in some sport.
Surely, you would believe that the sportsperson has practiced time and again to win the tournament. That's right.
Sportspersons always practice hard when it comes to tournaments. However, there's one hidden fact that you could be unaware of.
And that's sports psychology. All professional sports athletes have a sports psychologist to guide them on how to mentally prepare for a contest, even if they're physically and mentally in the best of health.

There're reasons why every sportsperson requires a sports psychologist. Usually, the sportsperson will prepare mentally for the best performance before they actually enter the contest.
That's where sports psychologists come in.
Role of Sports Psychologists
What is a Sports Psychologist? In simplest words, a sports psychologist is an expert that helps sportspersons to be mentally prepared in order to compete in a competition.
That's because physical fitness isn't merely enough to win a big tournament. The sportsperson needs to be mentally prepared to meet the rival and defeat them at the game to win.
Sports psychologists do various things to help sportspersons achieve that perfect state of mind before they enter any contest.
They analyze the emotional and mental state of the sportsperson and assist in boosting their confidence levels for the tournament.
They do so through a series of counseling sessions, therapies, mind exercises and in some cases, medicines. That's because every sportsperson feels anxious or worried while preparing for the big game.
Places of Work for Sports Psychologists
Now that you know the importance of a sports psychologist to a sportsperson, it's but natural to find out where they work. Generally, sports psychologists work with associations and clubs that specialize in the sport.
For example, the Board of Control of Cricket in India (BCCI) also hires sports psychologists to help Indian cricketers prepare mentally for various matches and big games such as the ICC Cricket World Cup.
Nowadays, with the popularity of sports soaring in India and the demand for training mushrooming across the country, many training institutes also hire sports psychologists. That's because a match is first won mentally before it's actually won physically.
These organizations prepare their students for winning matches and help them to overcome the grief of losing a contest by providing assistance from a sports psychologist.
Preparing for Career in Sports Psychology
The above facts would clear any doubts about the role and importance of a sports psychologist to both, a sport and sportspersons. Therefore, if you're interested in becoming a sports psychologist, here're the ways to do it.
Graduation and Post-Graduation in Psychology
To begin with, you will have to do a Bachelor of Arts or Bachelor of Science degree from any reputed college and university in India, as the first step to becoming a sports psychologist.
You can do so after your Higher Secondary Certificate (HSC) or its equivalent.
Alternatively, you do a medical degree such as Bachelor of Medicine and Bachelor of Surgery (MBBS) from a superb medical school, which takes four years of study and opt to become a Doctor of Medicine (MD) in psychiatry.
However, only a Bachelor's degree such as a BA or BSc in Psychology isn't going to help you.
Therefore, you will also have to continue your studies and do a Master of Arts or Master of Science in psychology, with sports psychology as your major subject. Additionally, you can opt to do the Doctor of Philosophy in sports psychology to boost your career prospects.
Internship as Counselor
The second step after getting your Master's degree or Doctorate is to work in sports as an intern and gain skills on how to counsel people. One of the biggest skills that sports psychologists require is Emotional Intelligence.
Because that would help you to assess the mental state of a person at any point in time and especially when they appear for counseling sessions.
You can look at internships as sports psychologists at various sports clubs and associations. That would provide you with enough skills to work for a larger organization as a sports psychologist.
Here, it's worth remembering that sportspersons think on a totally different plane, unlike common persons. That's because they're preparing mentally to win the match and at the same time, face any defeats or adverse results.
Become a Member of AASP
Once you have the necessary degrees and some experience as an intern, apply for membership at the  Association for Applied Sport Psychology (AASP).
The AASP is an international body. They provide certifications to qualified psychologists to work as sports psychologists.
psychologist in India and abroad. Generally, and as a rule, sports organizations hire only those individuals that also hold the AASP certification in addition to a Master's degree in Psychology or Psychiatry.
Career Prospects for Sports Psychologists
If you're an avid follower of sports in India, it would be very clear that the country is now encouraging different kinds of sports.
The focus has somewhat changed from the earlier mainstay of cricket. Instead, India is now actively promoting participation in other games such as football, hockey, kabaddi and others.
Also, there're lots of sports such as athletics where Indian sportspersons compete at regional and international levels, including the prestigious Olympics. Therefore, there's a huge demand for sports psychologists in India.
As a matter of fact, government organizations related to sports as well as large associations and clubs hire sports psychologists from foreign countries, because there aren't enough qualified and skilled persons in India to fill these vacancies.
These facts simply prove that there's ample career opportunities in India for sports psychologists. In fact, you can find jobs right from the time when you're completing your internship as a counselor, psychologist, clinical psychologist or psychiatrist.
Salary of Sports Psychologists in India
These facts now bring us to the million dollar question. How much money do sports psychologists in India actually earn?
Honestly speaking, the sports psychologist salary depends on the organization where you will work and other factors such as experience and skills.
The median pays of a sports psychologist working at a sports club or sports association would be Rs.30,000 per month.
This means you can earn Rs.30,000 per month after completing your post-graduate degree in psychology or psychiatry and work as a sports therapist.
However, this isn't any reason to despair if you believe the salary is low because sportspersons earn in millions. Qualified sports psychologists with superb skills and experience can earn as high as Rs.250,000 per month and even more.
Cost of Doing a Sports Psychology Course
Another thing you might want to consider is the cost of doing a sports psychology course. As I mentioned earlier, you will require a BA or BSc in psychology. For these degrees, the maximum fees you'll pay at any good college or university in Indian would range between Rs.30,000 and Rs.60,000.
To study further and get the Master's degree, you would have to spend another Rs.50,000 to Rs.75,000 as fees, again depending upon the university and college.
A doctorate degree would cost you about Rs.25,000 more, in addition to your Bachelor's and Master's degrees.
The fees for a medical course such as MBBS would range from Rs.300,000 to Rs.500,000 or more while the MD or post-graduation in psychiatry would cost about Rs.200,000.
Career Prospects in Foreign Countries
Interestingly, there're plenty of vacancies for the position of sports psychologists around the world and especially in developed countries of Europe and the US, Canada, Australia and New Zealand, to name a few.
That's because these countries have advanced level sports training and spend a lot on sportspersons to qualify them to win large tournaments.
Nowadays, you can also find sports psychologist vacancies in countries of the Arabian Gulf, including Bahrain, Saudi Arabia, Qatar, Kuwait, United Arab Emirates and Sultanate of Oman.
Some African countries where sports is just growing as a field also hire qualified and skilled sports psychiatrists from India.
Salaries of Sports Psychologists in Foreign Countries
The highest demand for sports psychologists from India is in the US.
As a matter of fact, the US Department of Labor and US Bureau of Labor Statistics states that the demand in America for sports psychologists is expected to grow at a rate of 12 percent annually up to 2025.
And this demand is projected to remain high even after 2025.
According to Salary.com and Payscale.com, sports psychologists in the UD earn between f $43,953 and $81,210, per year, depending upon the skills, experience and academic qualifications. The median pay for a sports psychologist in the USA is around $55,000 per year.
However, some organizations pay as high as $175,000 per year to highly qualified and trained sports psychologists.
In Conclusion
If you're thinking about making a career in sports psychology, now is the right time. There's a high demand for sports psychologists in India and abroad. And as you can see from above, the degrees are fairly easy to get and affordable.