Today many of us dream of working from home and most of us are getting successful in getting a genuine work from home job.
Work from Home is like a great opportunity for many of us. We work from home from our comfort zone, at our own timing and we are our own boss. To hear work from home jobs looks interesting and attractive but it has some disadvantages also.
Most of the employee or freelancers working from home work for longer hours, work on weekend also and at the last they don't have any paid leave. So taking a leave also suffers their job.
Till now many of you must be suffering from health issues or may suffer in future while working from home. This article is for all those who are working from home to make them aware about the health issues and its risk.
Here are the Top 5 Health Issues in Work from Home Jobs and their solutions.
1. Stress
Load of work, tight deadlines, demanding clients, late night work may lead to stress. Even in this condition you might produce your best work, but continuously working under pressure might take a toll on your health.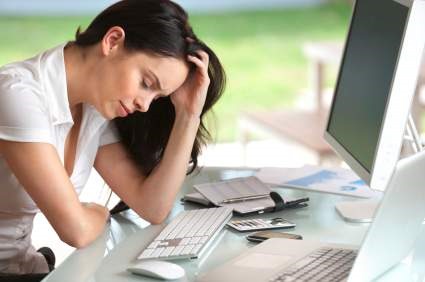 Due to stress you can face health problems like fatigue, headaches, heart problems and insomnia.
While working from home many of us don't meet the outside world for days, no one to chat or no one to discuss the problems or to share anything. This also causes some mental stress and loneliness.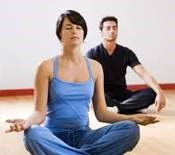 Solution
Practice yoga and meditation regularly.
Have a good and positive attitude towards life.
Figure out the stress reason. If any particular project or client is disturbing then don't take the work.
Take 8 hours sleep.
2. Neck / Back Pain
In the work from home online jobs the main job is to sit in chair in front of PC for long hours.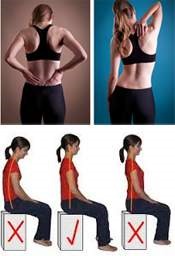 It seems as a comfortable job. But if you are sitting in the same posture for long hours it may trouble your neck, back and spinal cord. But till the time we realize the pain we don't change our sitting posture or the chair.
Solution
Take short intervals in between work.
Adopt a proper sitting posture in chair.
Adopt a comfortable chair which will support your back and neck.
3. Burning Eyes
While working online from home your eyes are more at risk. Again working for long hours put strain on your eyes. If you are stressed with lack of sleep then definitely you will have the burning eyes.
Solution
Take a break and close your eyes and let them take the rest.
Wash your eyes with cold water.
Wear radiation protective glasses while working.
Use radiation protective screen for your LCD, it will also protect your eyes.
4. Sedentary Lifestyle
While working from home there is no commute or exercise at all, just wake up and sit in front of the PC for long hours.
Many bloggers & work from home employee have sedentary life style as they work for 12-14 hours to keep their blogs updated and every time worry about the blog SEO.
A sedentary lifestyle causes to Obesity, high blood pressure, weight gain, heart problems, stroke and many other problems.
Solution
Exercise regularly
Have a healthy diet and avoid junk foods
If possible purchase an exercise bike or machine at home.
5. Carpal Tunnel Syndrome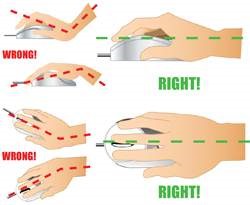 Carpal Tunnel Syndrome is caused by continuously working on keyboard, typing for long hours and keeping fingers in same position.
CTS are a worst health issue while working from home. If any of you suffer from CTS it may require a surgery and to recover it may take 6 weeks. So take care of your fingers also.
Solution
Exercise your hands in intervals.
Stretch arms, fingers and wrist.
Keep a massage ball aside while working and use it in breaks.
Some more tips and solutions while work from home.
Reduce your work hours.
Take a break after every 3 hours.
Avoid sleeping late.
Even though if you are working late hours, take a proper sleep in daytime.
Consume fresh juices.
Have a healthy and proper diet on time.
Prioritize your work to use proper time management.
If you have load of work, then hire a help.
At last if you are earning quite a handsome income while working from home and not taking care about your health. It will affect not only your health but also your work productivity.
I hope from today onwards you will take care about your health which will save your money and time also.