Since you have stumbled upon this article, you are probably one of the millions who are looking for useful tips on finding legitimate data entry jobs. The Internet has introduced so many new high-paying employments, including, but not limited to, data entry, typing and other secretarial jobs.
But how do you know that the job you're applying for is legitimate? Read on to find out.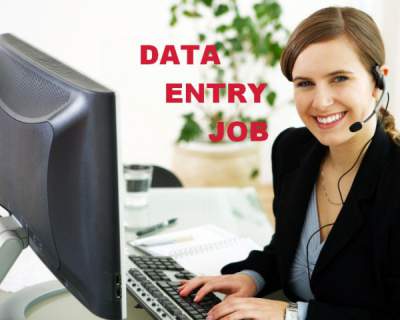 Look for Job Portals and Classified Ads Online.
One of the most popular tips on finding legitimate data entry jobs is to find job portals and classified ads online. You can check oDesk, Freelancer, Elance and Craigslist for a list of available employment. These sites are examples of legitimate platforms where contractors can find projects that suit their skills and job preferences.
Be Sure to Check the Forums.
Forums are important. This is where people express their opinions. You need to go over them and see if the posted ad is indeed trustworthy by referring to what other people has to say. They can help you determine if the job offered is legitimate or not.
It is best to participate in forums. It can be advantageous to interact with people who have the same goals as you. In addition, they can teach you a thing or two. Most of these people share tips since there are a lot of opportunities anyway so they don't consider you as competition.
Make an Outstanding Resume.
One of the tips on finding legitimate data entry jobs requires you to make an outstanding resume. This means that you have to highlight your skills but not to the point where you will actually lie just to make it look impressive. It is important to be honest when making your resume so as not to mislead your prospective employer. Doing so will only make you look bad and unreliable. You could even be blacklisted if you're not careful.
Be Realistic When Looking for an Online Job
Being realistic is just another one of the many helpful tips on finding legitimate jobs. It's true that online jobs are becoming popular everyday and that a lot of people get a good payout but you can't expect to get rich overnight or make hundreds of dollars in just a few hours. You have to be realistic with your goal.
Too Good to be True Offers are Usually Scams So Be Extra Careful.
You want tips on finding legitimate data entry jobs, right? Then be sure to keep this in mind: be extra careful with offers that are too good to be true. If it's sounds too good to be true, then it probably is. Don't be a victim of scammers by being easily lured into their lairs. You need to double check or triple check everything before you accept any employment online.
Follow the These Tips on Finding Legitimate Data Entry Jobs for Faster Safe Employment
Now that you are aware of the tips on finding legitimate data entry jobs, you should keep those things in mind as you browse the Internet for possible employment. With the vast selection online, it shouldn't be hard to get a legitimate job in data entry.