Writing a CV is a daunting procedure that can either make or break your chance of getting the job of your dreams!
What you need is something that will stand out and show off your unique talents. Unfortunately, you may have none. However, with a little bit tweaking and a brush of 'artistic license', you can create the CV of your dreams.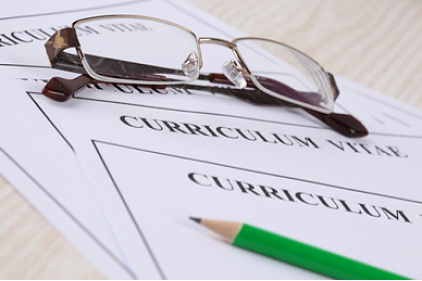 1) Acting
For a brief moment you wanted to work with the BBC's finest production company. After years of perseverance you were rewarded with a cameo on the country's favorite soap. Although you were sat at the very back of the pub, your face hidden, adding regular Extra on Eastenders is a ballsy move. Who's going to check anyway?
2) Her Majesty's Service
Tell your employer you were bodyguard to The Queen. Gush about how it was a fantastic opportunity and you enjoyed the exciting life. However the long hours didn't suit you and you want to spend more time with your wife and children. Swearing the interview panel to secrecy, accompanied by a few winks should do the trick.
3) Dancer
Backing dancer for Michael Jackson will make a great CV highlight. Due to his untimely death you weren't able to fulfill your dream of dancing on stage with your idol. Therefore, again, you had to start looking for another job. As you would most likely have upstaged him, announce, humbly, that it was probably for the best.
4) Fashion Icon
Walking down Oxford Street, you were spotted by fashion scouts. You were asked to model for the Spring/Summer '13 collection. Right at the last minute, Kate Moss became available and your pictures were put in the storage file, never to be seen again. But that's fashion, right?
5) Sports Star
During the Olympic Games in London, you sat on the bench for the women's Hockey team. Describe how you waited for your moment, hoping one of the  players pulled a hamstring. That moment never came and you never got your chance to shine. Instead you bought a Chocolate medal from M&S and think of it as the fame and glory that got away.
6) Construction Worker
In between studying for your GCSEs, and playing for your local football team on a Saturday, you helped build the Shard. Every week you would fox together the glass walls and polish them to a pristine shine. You were the best cleaner they had ever seen but you dreamed of bigger and better things than a glorified window cleaner.
There are many ways to improve your CV with a little creativity and I'm not just talking about fabricating the facts. However, if you do decide to include a few white lies, make sure you also have an escape clause should you be challenged about their validity!
What extreme lies have you embellished your CV with? Share your stories below.