Are you interested in managing financial risks and uncertainties? Do you have a strong foundation in mathematics and analytical skills? If yes, pursuing a career as an actuary in India may be the perfect path for you.
An actuary is a highly specialized professional who uses mathematical, statistical, and financial principles to manage risks in industries such as insurance and finance.
In this article, we will delve into the Actuary Course in India and explore its eligibility criteria, duration, fees, syllabus, and salary. Continue reading to discover how you can become a qualified actuary and excel in this exciting and rewarding field.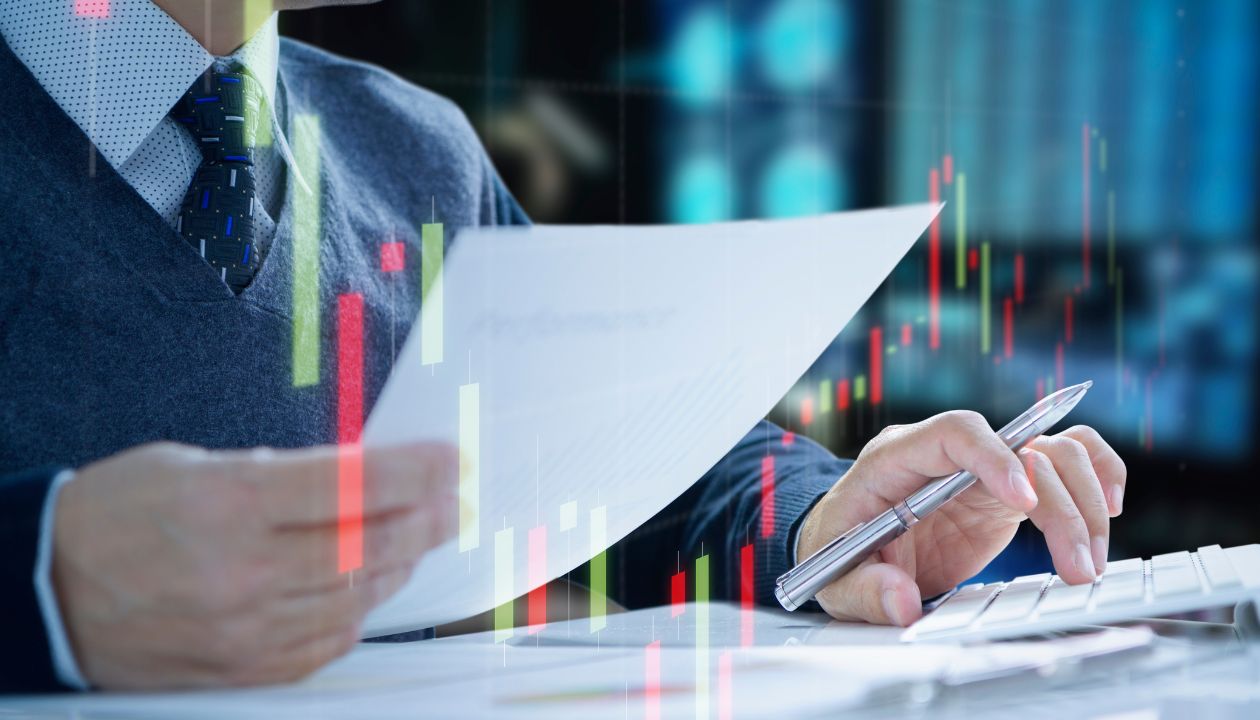 What is Actuary Course?
The actuary course is a highly specialized field of study that applies mathematical, statistical, and financial principles to assess and manage risks in various industries, particularly insurance and finance. In India, the Institute of Actuaries of India (IAI) is the governing body that is responsible for regulating actuarial courses and offering actuarial examinations.
Aspiring actuaries must complete a series of exams and attain relevant work experience to qualify as fully-fledged professionals. The actuary course not only equips individuals with in-depth knowledge of probability, economics, and investment theory but also hones their analytical and problem-solving skills.
Consequently, qualified actuaries are highly sought after for their expertise in managing financial uncertainty, making them indispensable assets in companies across the nation.
Actuary Course Eligibility:
The Institute of Actuaries of India sets up the eligibility criteria for pursuing an actuarial course in India (IAI). To become an actuary, a candidate must have a strong mathematical foundation and meet the requirements given below:
The aspirant should have passed the 10+2 examination or an equivalent qualification with at least 85% marks in Mathematics/Statistics.
A candidate with a bachelor's or master's degree in a relevant discipline, such as Mathematics, Statistics, Economics, or Finance, with at least 55% aggregate marks is also eligible.
Upon meeting these prerequisites, candidates can register with the IAI and begin taking actuarial examinations to earn the necessary credentials and eventually qualify as a professional actuary in India.
Actuary Course Duration:
In India, the duration of the actuary course varies depending on the level of education pursued by the aspirant. A B.Sc in Actuarial Science, which covers topics like insurance risk calculation, insurance premiums, and the application of economic and mathematical analyses in financial planning, insurance investment, and management, takes three years to complete.
Students with a background in science or commerce and having Mathematics or Statistics as core subjects can opt for undergraduate and postgraduate Actuarial Science courses such as BSc, PG Diploma, MSc, or even an MBA in Actuarial Science to become a qualified Actuary in India.
Actuary Course Fees:
The cost of pursuing an actuarial science course in India varies according to the level of education. For undergraduate actuarial science courses, students can expect fees anywhere between INR 80,000 and INR 200,000.
On the other hand, postgraduate courses in actuarial science generally have fees falling between INR 20,000 and INR 1,50,000. It's important to keep in mind that these are just average fees and that the actual fees may be different according to the institution and other factors.
Actuary Course Syllabus:
The actuary course syllabus in India is divided into four stages: Core Principles, Core Practices, Specialist Principles, and Specialist Advanced. Core Principles cover essential concepts in statistics, mathematics, and business.
Core Practices focus on the practical application of actuarial concepts. Specialist Principles offer a choice of two specializations, while Specialist Advanced requires choosing one subject for further expertise.
The syllabus aims to provide a strong foundation in key areas like statistics, probability, mathematics, economics, and finance, preparing students for various risk-related scenarios. Practical exams in the Core Principles stage use R and Excel for hands-on experience.
Actuary Course Salary:
Salaries for actuaries in India vary depending on their qualifications. For example, anyone with a Post Graduate Diploma Degree can expect to earn an average of INR 6.60 lakhs per year, while person with a Bachelor's Degree can expect to earn around INR 9.11 lakhs per year. Actuaries with a postgraduate degree, on the other hand, can secure an even higher average annual income of INR 14.02 lakhs.
Actuary professionals in India are in high demand due to their specialized skill set and expertise in risk management. To become a qualified actuary, one must obtain the necessary academic qualifications and pass the Actuarial Common Entrance Test (ACET) to obtain a license to practice.
As a result, pursuing a career as an actuary in India can be extremely rewarding in terms of both job satisfaction and salary.
Is Actuary a good career option?
Actuarial science is an emerging field that has been gaining momentum in India. With the onset of the second wave of COVID-19, the demand for insurance policies has been growing, indicating that the country needs more than 1200 actuaries.
Experts predict that there will be a 20% increase in the demand for actuaries globally in the next decade. However, the alarming fact is that India currently only has around 460 actuaries to serve a population of more than 1.3 million. This indicates a significant gap in the supply-demand ratio. Despite this, the U.S. Bureau of Labor Statistics has projected that the field of actuarial science will produce 30,000 job opportunities by 2028.
Even industry stalwarts like Elon Musk have expressed the need for "revolutionary actuaries." Given this scenario, actuary appears to be a promising career option for those who have the necessary skills and aptitude to pursue it.
Also Read: Actuary- A Global Profession
Conclusion:
To summarise, the actuarial course is a fascinating and specialised field of study that offers a wide range of opportunities for individuals with a strong background in mathematics and analytical skills.
The Institute of Actuaries of India (IAI) regulates the profession in India and offers a comprehensive curriculum that covers key concepts in business, mathematics, and statistics. Enrolling in an actuarial science programme in India can lead to a rewarding career in risk management and financial planning.
Because qualified actuaries are in high demand in the insurance and financial industries, pursuing a career in this field can be financially rewarding. If you have a passion for mathematics and an analytical mindset, you should consider enrolling in an actuarial science course to become a licenced actuary in India.