If you want to get admitted in a business college or university, you might be interested in knowing the basics about jobs in finance.
A finance degree is an academic certification, which is awarded to the business students majoring in finance. Finance majors are high in demand these days, which is due to the involvement of money in every business.
What are the degrees needed to be considered for Jobs in finance?
In order to learn the basics about jobs in finance, you need to know about various types of finance degrees needed to be considered for these jobs.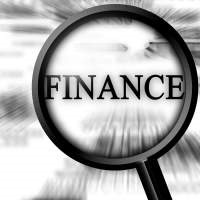 Like many other courses, finance degrees have various types. A finance degree can be earned from business schools or universities. The degrees required to be considered for jobs in finance include:
An associate degree
An undergraduate degree
A masters degree
A doctorate in finance degree
What are the Qualifications Needed?
If you want to start your career in finance, there are various professional qualifications you require to undertake. Here are few qualifications that may be required for various finance jobs:
If you are starting your career in finance as an undergraduate, you are likely to be hired as a cashier or adviser. Having high grades in Mathematics and English is a good start. Once you get in to a finance job, there are several qualifications you can undertake, if you are interested in customer services, management, or retail financial services.
Underwriters and financial advisers do not necessarily require a finance degree to start their career; however, they will need to complete their three parts of their financial planning certificate.
As the competition has increased, employers are more interested in recruiting finance graduates. Some companies prefer hiring accountancy, economics, or mathematics graduates to work as investment analysts and fund managers.
In the past, accountancy had been a non-graduate job; however, employers are now more interested in hiring business or mathematics graduates. Although not necessary, holding a professional degree can help strengthen your chances for getting hired and being promoted.
What is the Hiring Process?
Since you're looking for the basics about jobs in finance, you also need to know the hiring process. When a company wants to fill a position in the finance department, it develops a search profile and sends a copy of it to the candidates.
After that, the potential employees are short listed after taking interviews in order to estimate their skills and abilities. Most interview panels would ask various questions about finance and their company.
Candidates are given time to prepare for the interview. The successful candidates are offered jobs in their respective specialized fields.
What are the Highest-Paying Jobs in Finance?
In order to build your career in finance, you need to have sound information about the highest paying jobs in finance. Highest paying jobs require you to have two major characteristics namely responsibility and strong managerial skills.
Finance job positions, such as financial manager and chief financial officer that involve project management and decision making, are highly paying jobs. These finance jobs can let you earn Rs.12,00,000 on average.
Final Words
Earning a business degree with a major in finance is an excellent investment for a brighter future, because after completing the finance degree you will have thousands of job opportunities. However, in order to get a top paying job, you need to know the basics about jobs in finance.