You might have heard of hacking and information security. If you haven't then in this article we are going to talk about career in information security and ethical hacking.
Both of them are related to security as the world is getting more connected and dependent upon huge data.
In this article we talk about information security and ethical hacking in great details.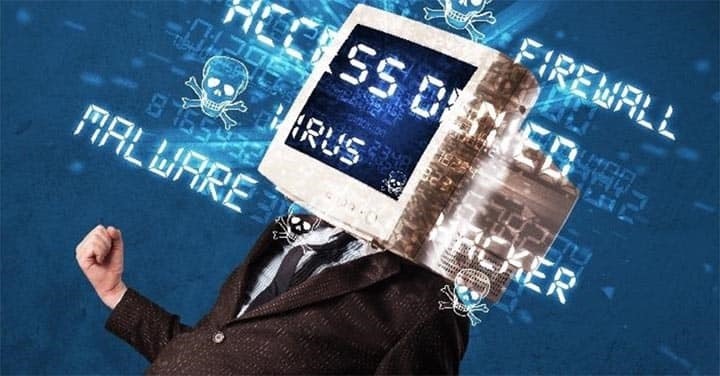 We also justify why these jobs are going to stay here and why you must become a certified hacker.
Finally we talk about how much money you can make with this job and concluding the article with a debate.
Information Security and Ethical Hacking
First let us know about the nature of information security and hacking jobs.
Information Security: Information security is nothing but cyber security. Here you learn basic principals like confidentiality, integrity, availability etc.
Your job will also include risk management where you deal with administrative issues, logical problems and other physical concerns.
You might also learn about access control, defenses and cryptography. What I mean to say is information security is a vast subject and you have to learn diverse topics.
Ethical Hacking: Information security is a more general subject however ethical hacking is a specialization.
As an ethical hacker you have to hack and bypass a security system and check whether the system is secure or not.
Your job will be to protect a system from hacking from other malicious hackers.
You need written permission to probe a given network and point out how its security can be improved.
You also inform the manufacturers about the vulnerabilities of hardware and software.
Why are they here to Stay?
I need to emphasize why cyber security is here to stay and has a great scope as a career.
Why am I saying so?
Let me give you reasons why cyber security jobs are here to stay.
Government as well private organizations need cyber security for their networks.
Hostile countries always want to hack the security systems of a country. They want to get in and harm security networks.
They may also steal certain data that is very confidential.
Similarly when it comes to private organizations they too want to secure intellectual property from a rival company.
So in both cases they need an army of cyber security professionals and hackers.
There won't be any dearth of job opportunities for cyber security candidates.
Career in Information Security and Ethical Hacking
You can kick of your career in cyber security right after you complete your graduation. If you are a B. Tech with Computer Science as your background then this line of work is really great for you.
You have to work for few years, gain some experience and then you can go for the certification.
If you want to stay ahead and beat the competition then I would recommend you for a certification.
If you are a certified professional then you have higher probability of getting hired with a higher salary.
A successful certification from a reputed institute can really make a big difference.
How to Become a Certified Ethical Hacker & Information Security Professional
In this paragraph we will talk about certification.
You must always go for quality certification and great training with a reputed company in the industry.
Here I am giving you level of certification that you have to go through to become a Pro.
Certified Information Security Professional
Entry Level Certification: SSCP or System Security Certified Practitioner (SSCP)
You can get the certification from training institutes by paying a fee for the course.
For earning the certification you must have 1 (or 2) year experience in one of the following fields like
Access Controls
Security Operations and Administration
Risk, Response and Recovery
Cryptography
Networks and Communications etc
You have to sit for the exam in order to get final certification.
In order to take exams you have to prepare so that you clear it successfully.
Advanced Level Certification: Certified Information Systems Security Professional (CISSP)
You can advance your career to get certified for CISSP.
After getting CISSP certified you will become a decision maker who formulated policies and standards.
After getting the CISSP certification you can easily become System and Network Designer (CISSP-ISSAP) then a Senior System Engineer (CISSP-ISSEP) and finally Chief Information Security Officer (CISSP-ISSMP).
However to earn CISSP you must have at least 5 years experience in CISSP CBK domains.
For more visit www.isc2.org
Certified Ethical Hacker
Similarly you can also become a certified ethical hacker or CEH.
The EC Council administers the CEH examination. In order to get certification you can join the training portal offered by EC council.
For getting a certification visit www.eccouncil.org
So this was all about certification.
Job Opportunities for Information Security Professionals and Ethical Hackers
As I said earlier job opportunities for cyber security professionals and ethical hackers are really great.
Government and private companies both need them.
It is estimated that there will be a shortfall of over 1.5 million cyber security jobs in coming five years.
Companies are getting bigger and they become more dependent on the internet and other networks.
Especially government's around the world wants to protect their network and intellectual property from hackers. So they need cyber security professionals.
It is always better to get certified because this way you will easily find a job.
How Much Money You Can Make?
You might be wondering how much money you can make being a cyber security professional and an ethical hacker.
Well a certified SSCP can easily make up to Rs. 10,00,00 a year. However if you are a CISSP then you can make even more.
Similarly a CEH can make anything between Rs.4,00,00 (as a fresher) to Rs. 9,00,000 (as a Pro) in a year.
So money is not that bad compared to other tech jobs.
Who all can become a Hacker and Who all Can't?
Not everyone can become a hacker.
If you have love for hacking and you are a geek then go for it otherwise this is not for you.
You can never say that you have learnt everything about hacking because it keeps evolving.
Finally hacking job is for geeks not dudes.