CFA or Chartered Financial Analyst could be a great career choice.
In this article we talk about every small detail about CFA course.
We start the article with the introduction then we move on to the course details like eligibility and exams, further we talk about benefits of the course and how much salary you can expect.
We will also talk about the jobs you can find and finally end the article with details about International CFA course.
What is Chartered Financial Analyst (CFA)?
CFA or Chartered Financial Analyst is a profession where you deal with issues like investment analysis, portfolio management and everything about investment industry.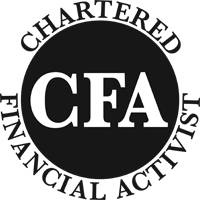 If you are serious about going into the financial field then you must consider certification in CFA course.
A post graduate degree in Finance like CFA could give you a high paying job as compared to other jobs in the industry.
CFA certification is better than MBA because CFA allows you to become an expert in finances while MBA covers only general aspects of management and business.
CFA Course in India
CFA course would allow you to specialize in a board range of investment opportunities that applies for the worldwide market.
CFA course will be about learning wide range of investment principles that might be required when you work for a given company.
To put it simply the course is divided into three different levels.
Level 1: Level 1 would give you basic knowledge of ten topic areas and analysis using investment tools.
Level 2: Level 2 is about application of investment tools and other concepts that focuses on valuation of various assets.
Level 3: You learn about effective ways for portfolio management through the application of various analytical methods.
So this is CFA course details.
Eligibility For CFA Course
Who all can do CFA?
CFA is for graduates only, if you are in the final year then you can apply for the course. If you have work experience of 4 years then also you could be applicable for the course.
Some other eligibility is CA aspirants, MBA students, B Com students and IT professionals.
The duration of the course could be around 2 years because you have to pass series of exams Level 1, Level 2 and Level 3.
Clearing all the three levels could take you 2 years or even more. Remember 2 years is minimum you are going to take.
CFA Exams
You can't become a CFA unless you clear all the exams. So here we will talk about exams in great details.
Prerequisites
You must have 4 years of work experience
Member of CFA Institute
Pledge to Adhere CFA Institute Code of Ethics and Standards of Professional Conduct
Membership to Local CFA Member society
Eligibility
Bachelor's Degree
International Travelling Passport
Details
You have to clear Level 1, Level 2 and Level 3 exams sequentially.
You can register for one exam at time. Once you clear the first level then you can apply for the second level.
If you fail then you have to re take the exam.
Exam Time Table
Level 1 exam takes place in December and June of a given year.
Level 2 and Level 3 takes place in June.
Exams are conducted at test centres around the world on first Saturday of the month.
Benefits of CFA Course
Now we should also look at some of the benefits of the Chartered Financial Analyst course.
You easily get a job in top 3 companies of the world and in the country.
The Certification would ensure that you have all the knowledge about the industry.
Your credibility would be very high among your clients because of CFA certification.
CFA course is globally recognized and it is valued all around the world.
You also get to travel all around the world without paying any money.
Finally you have respect in society just like being a Doctor or CA.
What Jobs You Can Find After Completing CFA Course
What are some of the job roles that you might be expecting after you successfully complete this course?
Portfolio Managers
Financial Advisor
Financial Strategists
Fund Managers
Private bankers
These were few job roles that you might expect after the course completion.
You can also become a consultant and consult your clients.
What is the Salary?
Well! You might be eager to know how much you can make being a CFA.
The answer is it depends upon your skills, work experience and the knowledge you have about the industry.
A certified CFA makes way more than an uncertified analyst.
If you have an experience less than a year then you can make up to Rs 50,000/- per month. If you have experience of 2 to 3 years then you can expect between Rs 75,000/- to Rs 100,000/- per month.
For experience over 5 years you can make Rs 200,000 per month. If your experience is 10 years to 20 years then you can make Rs 500,000/- to even Rs 1000,000 per month
So salary you can make is really great.
International CFA Course
I will conclude the article by talking about the international CFA course. The exams are more difficult as only 35% of the students who take up the exam manage to clear CFA Level 1 exam.
Similarly fees for taking up the course are over $1000 for each level.
So you have to decide whether you want to become a Chartered Financial Analyst or not.