In the past century, schooling has witnessed various amendments and advancements all around the world. Most of the kids have been learning the basic sciences, mathematics, and languages along with some other subjects in schools.
Computer science has always been an affair of high school or intermediate school where the interested students learn about data structure, programming, and programming languages. However, programming classes were only limited to teenagers until recently.
The market is now flooded with brands that aim to teach coding to kids, starting from age six.
In this article, you will get to know about the 10 most promising live coding classes for kids. Most of them are paid, while a few of them are free of cost. Let's see how promising they are and what makes them unique.
Best online coding classes for kids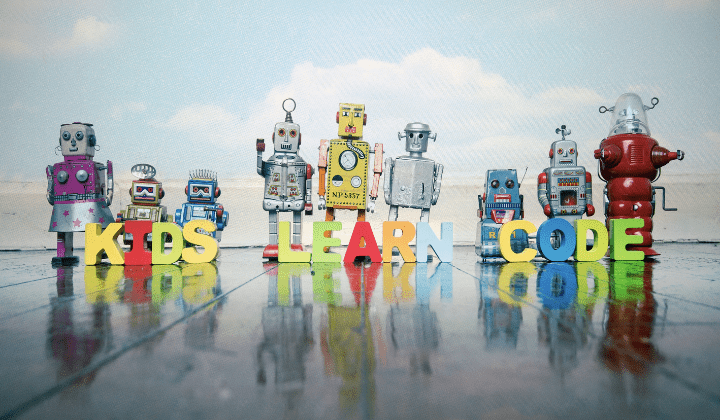 Here is a list of the top 10 live coding classes that focus on teaching the basics of coding to kids.
1. Sololearn
Age group
Anyone of any age can start learning.
Average fees
Sololearn is totally free for everyone. Those who want to learn can download the app and start learning for free. Additionally, a premium account is also available which enables a user to see who else is learning nearby and how many people have visited their profile.
Salient features
Sololearn is an amazing way to start learning programming languages. It provides free lessons, videos, and quizzes in several languages. The best thing is that there is no age limit. Anyone who is adamant to start programming can sign in and learn.
Some of the many languages available for free on Sololearn are Python, Java, Kotlin, Ruby, Swift, C++, etc.
Prior experience in coding isn't mandatory. You just need an internet connection, app, and you are good to go.
As the name suggests, a student can learn programming without anyone else's help.
It is an ideal place for all age groups to begin their coding journey. The free course material and a large community of like-minded people makes it an ideal platform to start.
2. Vedantu Super Coder
Age group- six to twelve years
Average fees- Rs. 510 per class
Salient features
Vedantu Super Coder focuses on teaching coding to kids between six to twelve years old
3. Toppr Codr
Age group
Six to eighteen years old
Average fees
There are three different levels. The basic one is priced at Rs.5600, the standard course is priced at Rs.32,000, and the premium course is priced at Rs.95,000. Pricing is the same for different age groups.
Salient features
Toppr Codr comes with coding classes for little kids as well as high school students.
Classes are divided into three groups based on the age of the students. The cost of each sub-level determines the course material the class will cover. The most basic plans deal with fundamentals while the premium course deals with complex things like android development and app development.
Parents can book a free demo class for their children. To make the classes interactive, lessons consist of things like video games, mobile apps, websites, 3D animation, AR/VR applications, and artificial intelligence.
After completing each course, students will get a certificate that can be added to their credentials.
4. Q-in-1
Age group
Six to eighteen years old
Average fees
The average fee depends upon the class strength as well as the course type. It usually ranges from Rs.5000 to Rs.12,000 per course per individual.
Salient features
Q-in-1 has a unique way of providing lessons to students between six to eighteen years old. There are more than 100,000 students that have started their coding journey from Q-in-1.
There are lots of different courses, for different age groups, that cover a plethora of topics.
Students get a personalized course curriculum, based on their learning pace. The timings are flexible and there is a 1:1 teacher to students ratio.
Interactive learning is given the utmost importance. Students get to enjoy while learning with the help of cartoons, quizzes, games, and much more.
To monitor the progress, regular feedback is given to parents on their child's progress. Apart from that, the course content is regularly updated to improve learning
5. Whitehat Jr
Age group
Six to eighteen years old
Average fees
Price ranges from Rs.5000 per course to Rs.99,999 per course
Salient features
Whitehat Jr has been in the news for quite a long time now. First, It was acquired by the world's most valuable Edtech startup BYJU's, and second, it faced a lot of controversies on social media (we will talk about that later).
Whitehat Jr aims to teach programming to kids and help them secure a better future. Whitehats Jr has around 1 million students learning to code worldwide.
Kids will learn logic, structure, creative thinking, sequencing, and algorithmic thinning and implement them while making apps and software. All the courses are priced differently, based on the course level and the number of classes. To test the reliability of the classes, parents can even book a free demo class for their child.
Controversy
A lot of people slammed the 'learn to code online' thing as a new burden on children. People also slammed the techniques utilized by the company. Read more about the whole controversy thing in this article by Wire. Due to this controversy, Whitehat Jr sued many people for defamation. 
6. Codevidhya
Age group
Six to eighteen years old
Average fees
Rs. 8000+ per course
Salient features
Codevidhya is a platform where children from all over the world come and learn how to code. To get the idea, parents are free to book a demo session for their child. There are lots of courses to choose from, depending upon the level. After completing each course, students can become certified coders. It will help them earn further milestones.
There are different courses including scratch coding classes for kids, app and web development, python coding classes for kids, and projects. The best course to begin with is the scratch coding classes for kids.
Apart from that, Codevidhya offers 24/7 customer support and live classes for the students.
7. Codingelements.com
Age group
Six to eighteen years old
Average fees
Rs.10,000 per course.
Salient features
Codingelements offers coding classes to students between six to eighteen years of age. Each course has 48 lectures in total.
What makes Codingelements special is the 'one teacher per student' policy. This makes students more comfortable and they learn faster.
After completing each course, students are eligible for a certificate. It adds more to a student's experience and they will get more appreciation.
All of the classes are paid. In the beginning, free demo classes are available. Those students who can't afford classes can also apply for scholarships.
Students are divided into four age groups- Pre, elementary, middle, and high levels.
8. Khan academy coding class
Age group
No age limit
Average fees
Free of cost
Salient features
Khan Academy is internationally renowned for its exceptional and free of cost course material. The organization doesn't have a proper coding class for kids, but it does have an educational lecture on the importance of programming. It is an amazing video that covers all the basic points and the myriad benefits lying ahead of those who learn how to code. Any child who is starting their journey should begin with this free of cost lecture by Khan academy. It is worth the time. Here is what the lecture will cover-
Making drawings with code
How to make webpages
Creating SQL databases
9. Codakid
Age group
Six to eighteen years old
Average fees
$25 per month ($12.50 per month if billed annually)
Salient features
Codakid has 58 courses, 220 online coding quests, and 600 computer coding challenges. Students between six to eighteen years of age can register. Parents can book free trial classes to evaluate the effectiveness of Codakid.
The coding classes deal with all sorts of programming languages like JavaScript, Java, Python, HTML, CSS, etc. These languages are commonly used programming languages and have lots of opportunities.
Some of the perks Codakid offers to their students include-
Introduction to professional tools and languages.
Software and game development.
Fast and wholesome support from the instructors.
Online support to all students from learned teachers.
10. Logiscool 
Age group
Seven to eighteen years old
Average fees
$42 per month
Salient features
Logischool teaches coding to kids with the help of live classes. There are two groups, the first one is for students between seven to fourteen years old, the second one is for students between fourteen to eighteen years old.
Logischool has been in the coaching business for more than six years and has taught 70,000 students so far.
The classes are 90 minutes long that teach kids the essentials of coding. Apart from live classes, winter and summer coding camps are also organized where students come in large groups to learn and have fun while learning.
Logischool has spread its reach in 16 countries so far, including India.
Conclusion
Live coding classes for kids are gaining the spotlight they deserve with every passing year. Every parent wants their child to have a bright future and the field of computer science is already loaded with surplus opportunities.
Schools haven't tried to focus on teaching children how to code from a young age. The websites mentioned here are doing a great job of teaching young children how to code in an interactive way. On one hand, they let a child observe the astounding world of programming, but on the other hand, they change the definition of 'childhood'. 
Like most monumental things, live coding classes have got mixed responses from parents all around the country. Overall speaking, it is an amazing thing to learn coding at a young age; if it is taken without much burden on a kid, it becomes even better.
Also read- 21 Free English Speaking Courses