Defense Research Development Organization (DRDO) offers an internship to graduates and post graduate students.
If you are looking for a career in DRDO in Research and Development then you can definitely start as an intern.
However, the competition is very tough and only a few students are able to get an internship at DRDO.
Students with reference have better chance to get an opportunity for an internship in DRDO than students without any reference.
Read following paragraphs to know how you can get an internship in DRDO.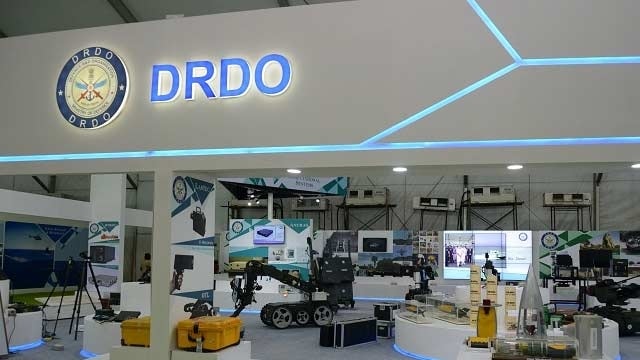 Research Areas in DRDO
DRDO has many research centers and laboratories around the country. If you want to be an intern with DRDO then you have to choose one of the following research areas.
Aeronautics
Armaments
Combat
Vehicle
Electronics
Advanced Computing
Simulation and Life Science
Naval System
You have to choose an area depending on your interest and expertise.
Once you have made your mind and decided that you want to go for a particular field then you have to create a resume mentioning the area you want to go for, work experience and your achievements.
DRDO Research Centers
As I said earlier there are many DRDO research centers and labs across the country.
For internship, you have to apply to the director of the specific facility or lab in the country.
Here are few of them.
HAL or Hindustan Aeronautical Limited in Bangalore
DRDO Lab, Hyderabad
Research and Development Establishment in Pune
There are many other labs in New Delhi, Agra, and Kolkata etc.
How to Apply for Internship in DRDO?
First, you have to embellish your resume before you apply for the internship.
Include following things in your resume.
Your Objective for the internship
Academic Details
Early Work Experience if any.
Add a covering letter as a letter of intent.
If you are not attaching separate application letter then you have to write an email to the director.
Step 1: Write a cover letter along with the resume and send it to the director.
Step 2: Always add your achievements.
Step 3: Stay in touch with your college, professors, and seniors for pointers. They can help you reaching the director of a particular DRDO lab in the country.
Your CV must be perfect with every small detail mentioned there.
If you have a reference then it will be really easy to get an internship.
It can take over 2 to 3 months before you are given a joining letter. So you have to be patient.
Eligibility
Before you think of applying for the internship you have to meet following eligibility criteria.
You must be a citizen of India above all.
You must be appearing for the 6th Students must be in their final year of the course.
The distinction is a must. You must have scored over 60% in all previous semesters.
You Age must be between 19 years and 28 years.
Finally, you must have a thorough knowledge of the area you are applying internship for.
Duration of the Internship and Certificate
Duration of the internship can depend upon the lab's necessity.
Usually, internship took 2 to 3 months depending upon the requirement.
At the end of the internship, you are given a certificate. However, you have to perform well in order to get an internship certificate.
Future Prospects
After the successful completion of the internship, you can be hired by DRDO or any other company in following roles.
Scientist – This is the ultimate job you can look for.
Technical Staff
Administration
Research Fellowman
Project Manager
Trainer
So this is all you need to know about an internship in DRDO.