Blogging can be termed as a way of expressing through words. The beauty of blogging is that it is free. Although you have to invest your time here, it is worth it.
Blogging is one of the best ways to make money online. You can also promote your business, products, services, etc.
If you want to start blogging, setting up your blog is the first thing. But, if you have not started your blog, you can do it right now from this step-by-step guide. It hardly takes 30 minutes to start one of the excellent blogs.
And if you have already created your blog, then this post will help you to do the most important things immediately to start blogging.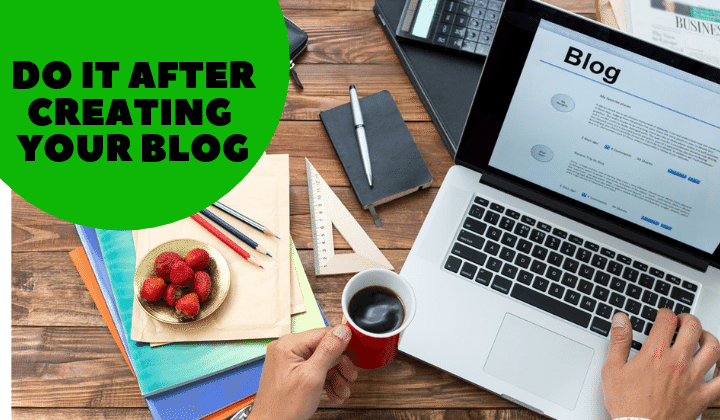 We can add text, images, videos, animated GIFs to it. Videos are good at expressing feelings, but the depth of lines can only be felt through words.
10 Important Things to Do to Start Blogging
I have dozens of popular blogs in my name. I immediately implement a few things in my new blogs once I create them.
1. Write Blog Posts
After starting a blog, the first thing to do is to write blog posts. Sounds funny, right? But that's the reality. You can't rank your blog with no content in it. Also, another essential thing to keep in mind is to write blog posts in a customized order and not just for writing.
Blog posts must be Seo optimized to rank quickly in google and convenient for the readers to read it. Another fact is that Google ranks those SEO-optimized posts over another post.
If you are on a platform like WordPress, you can easily install the RankMatch or Yoast SEO plugin for better customization.
You can check the readability of your posts over there, like whether you used the perfect amount of passive words, the paragraphs' length, and the consecutive words used.
Also, you can quickly check the transition length of the sentences and also whether any subheadings are used or not.
Below shown are factors which are involved in writing a good blog post.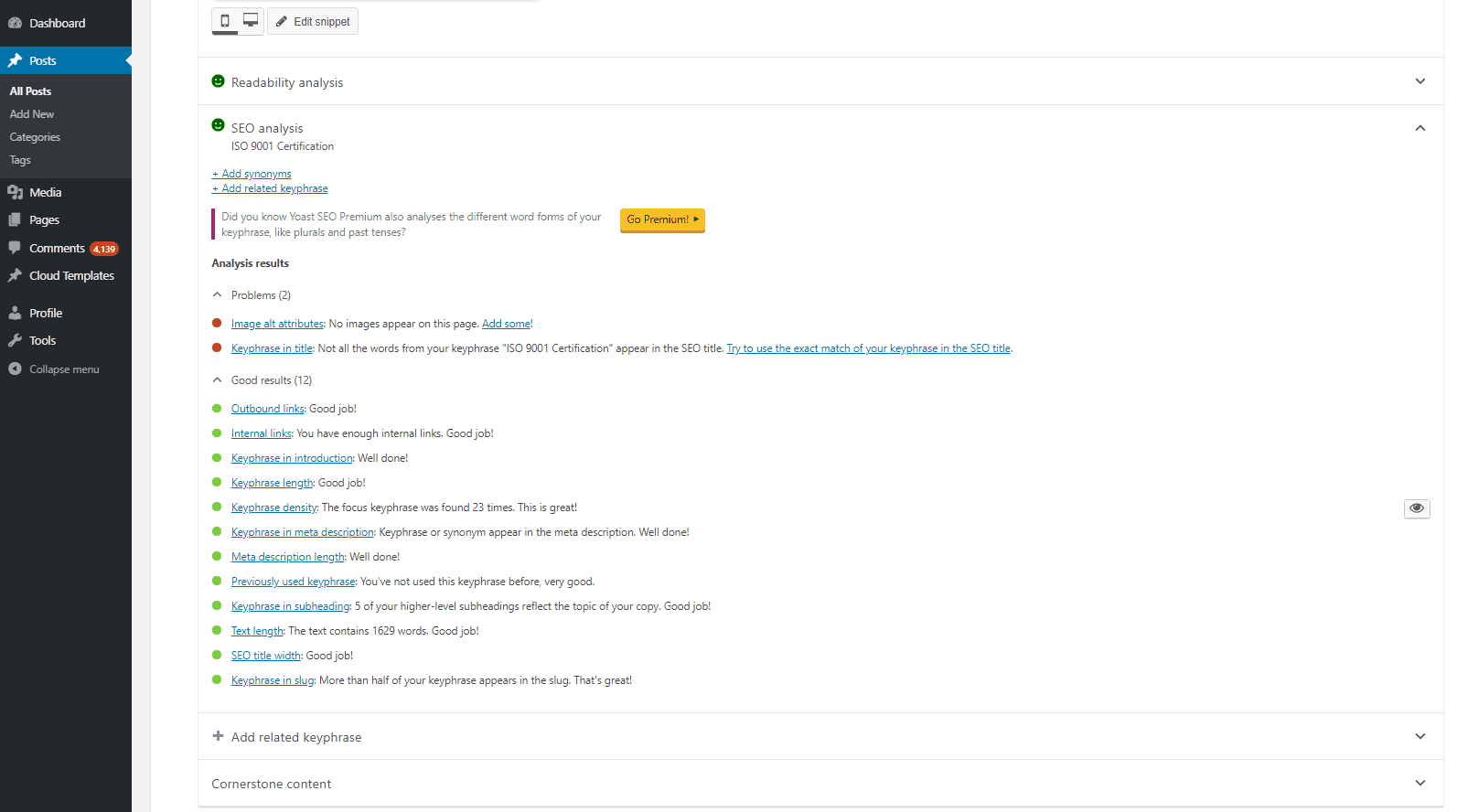 Also, adding a proper description of the post works well as it may attract more visitors to our blog by this method.
2. Add Pages and categories
Adding pages on the blog is important as much as adding blog posts. Pages generally added for a particular purpose. Some important pages to be included are About Us, Contact, Privacy Policy, Disclaimer etc.
About us, the page usually mentions the author & the purpose of the blog. It describes on which purpose the blog has been created, either sharing knowledge or for providing services.
Next comes the Contact page where the visitors can approach the blog authors for any help such as for guest posts, acquiring information etc.
Then the Privacy Policy page is added which includes information on whether the blog has some restrictions or not. Disclaimer page is added too, and this page contains information about the third party websites.
Just like a ship is useless without a rudder, similarly, a blog is useless without categories. One can distribute the types of posts in different categories. A blog with attractive categories are way easier to find any information for people they are looking for.
3. Submit Sitemap
As we know, Google has certain algorithms for their services. Google systems are mostly based on Artificial Intelligence, as so they only understand machine language.
Submitting sitemaps can help us in making a preference in the World Wide Web. Google regularly keeps sending crawlers to crawl our blog.
On failing to meet the requirements of Google, it keeps our blog Uncrawled and it has a bad effect on our ranking.
One can easily create on website sitemaps by signing up in Google Search Console for free. It is a simple process for the creation of sitemaps. We can add it as "crawl > sitemaps".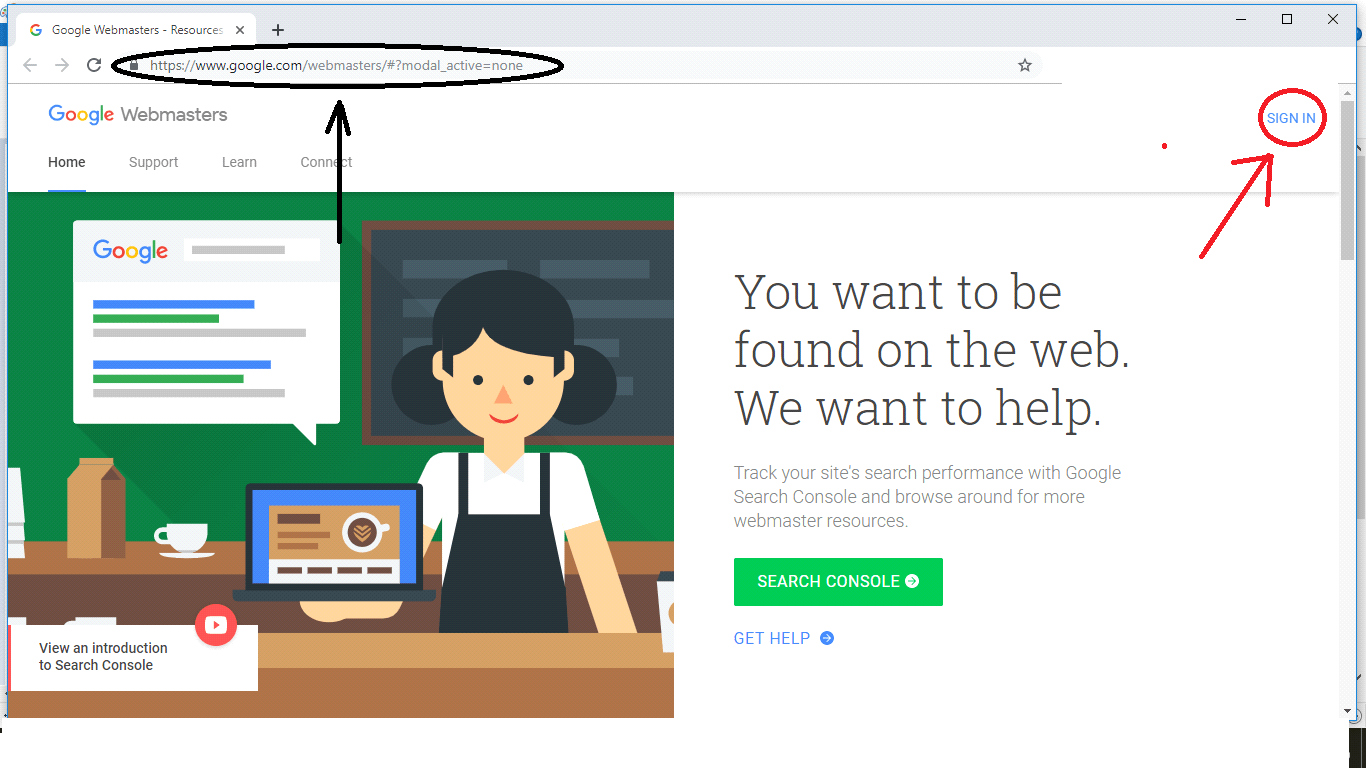 On platforms like WordPress, one can download plugins such as Google XML Sitemaps plugin or Yoast SEO plugin for the creation of a sitemap.
4. Set up Google Analytics
Either for a new blog or for an old blog, having a track for your traffic is very essential. Now, what does actually mean? Having a track over traffic means the tracking of the activities of the visitors.
Which posts are more preferred by the audience, which keywords are more searched by the people and also the age group of the people searching for certain topics?
The real-time visitors can also be tracked by this method. We can also keep a track on which country the people are from.
Go to Google Analytics, signup, add your website and copy the tracking code. You need to add this tracking code in your theme.
Check your theme, if there is any option to add Google Analytics code, otherwise you can add Google Analytics plugins.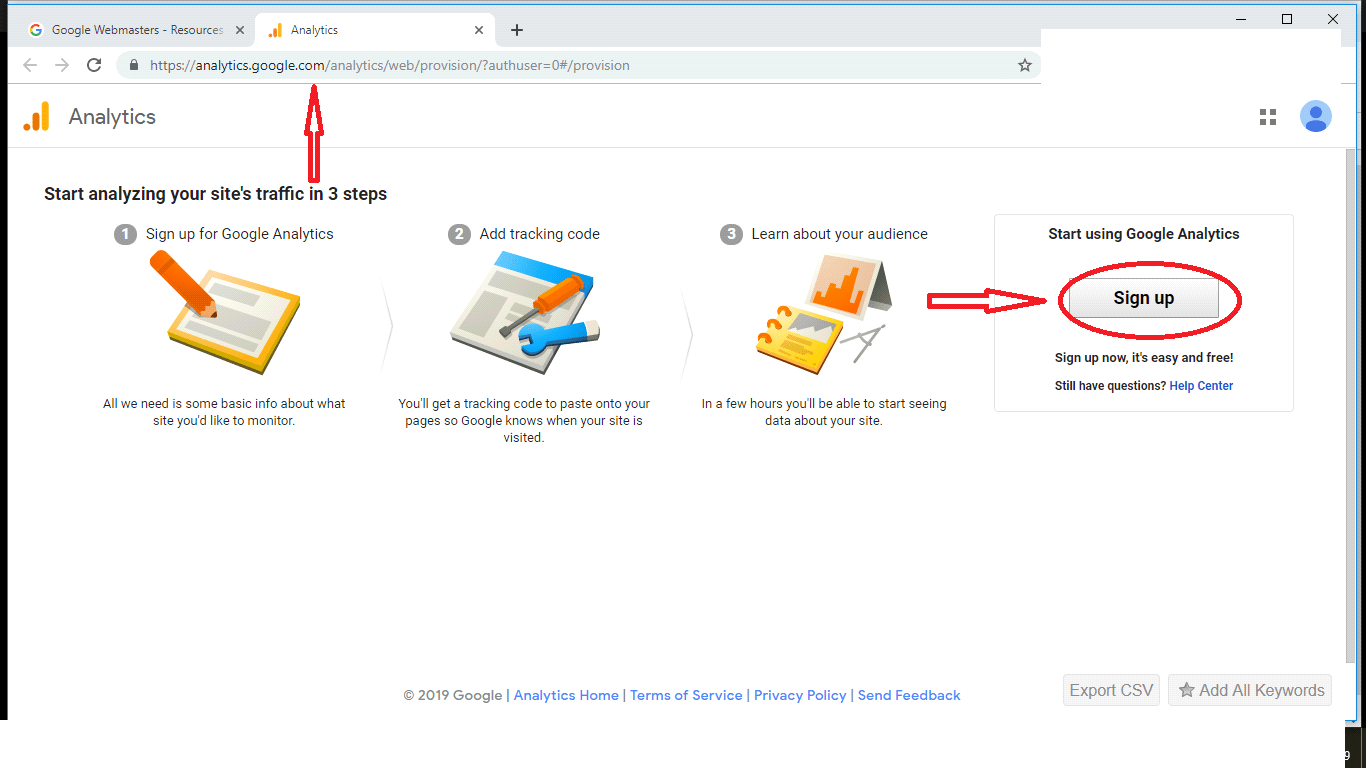 The author can then write posts, keeping in mind the interest of his/her audience. This is a better way of running a blog which is more likely to rank quick.
5. Adding a Theme
Just as the outer paint tells a lot, about the interior of the house, similarly an appropriate theme tells a lot about the blog. Adding an appropriate theme resembles the motive of the blog.
If you run a blog based on technical information and apply a theme based on shopping, then it is not acceptable as it's not related.
People can easily find the defect in the blog and not find an interest in it. So if you run a blog on technology, then it is recommended to apply a technically based theme.
An attractive theme enhances the beauty of the blog and so visitors may tend to take interest in that particular blog or site.
You can find free WordPress themes in the WordPress repository that you can access from your dashboard (Appearance ->Themes ->Add New).
There are many popular and premium themes like NewsPaper 9, StudioPress Genesis themes, Divi etc. that comes with a price. But these themes are excellent and comes with lots of features to create a fast and beautiful blog.
6. Keyword Research
That days have gone when you write any random blog and it starts ranking on the web. Back in early 2000, there wasn't much competition on the internet and people could easily rank their blog.
But now the time has changed and ranking in Google is not that easy. But still with better keyword research, one can rank their blog.
On the initial level, one should always opt for a low competition keyword. Initially, the domain has low DA, PA and so you won't be able to rank on a high competition keyword.
CPC of the keyword should be checked. A keyword with low competition but also low CPC is not good to work at because although you rank on it, you would be earning very less.
Also, the volume of the keywords showed to be checked. Volume determines how many people are looking for that particular keyword.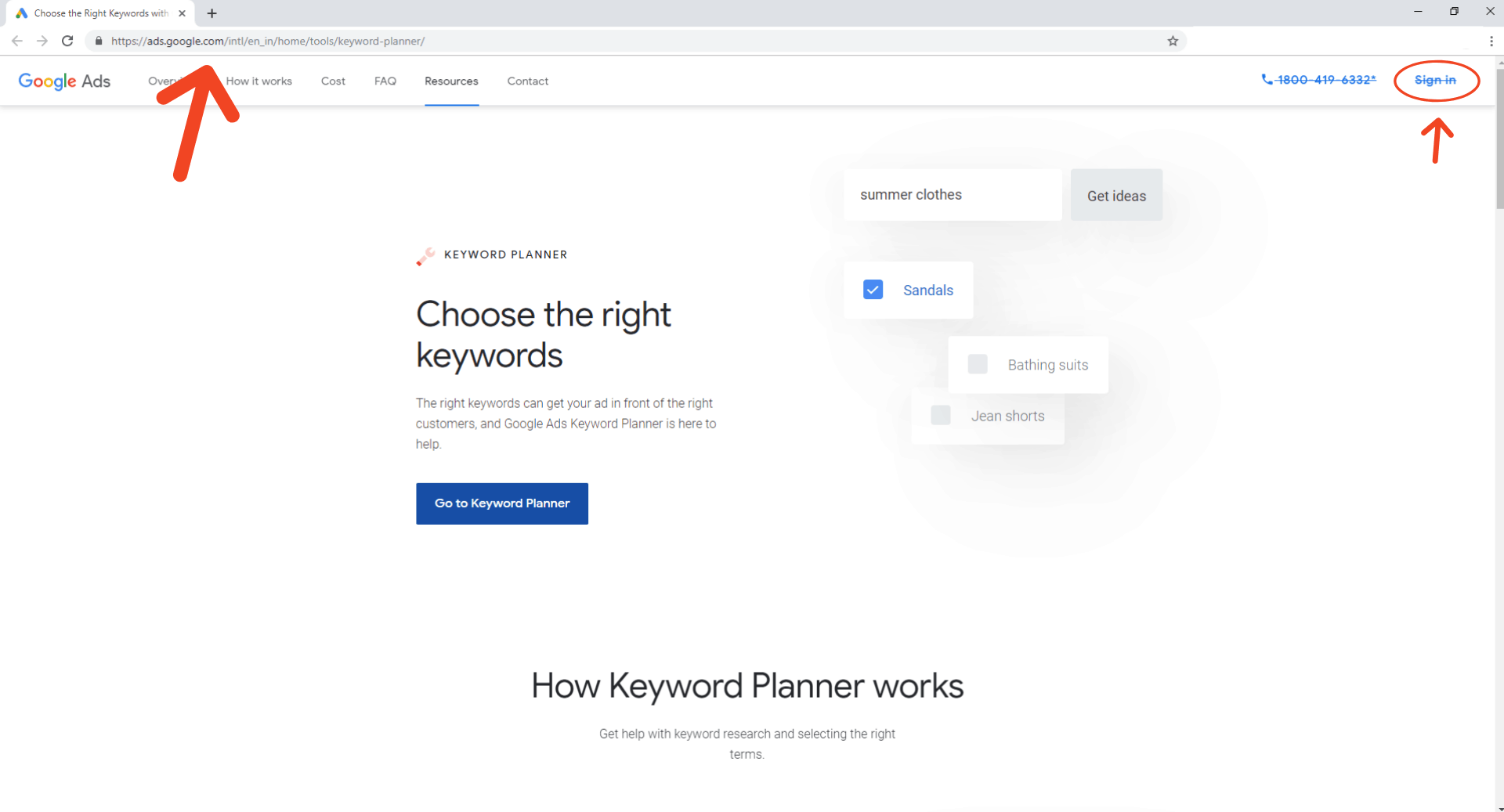 Also, it would help in identifying the ideal keyword for ranking well on the web. You can easily perform keyword research using Google Keyword Planner.
Its a free service from Google. You can even check other premium tools like Ahrefs, SEMRush etc. where you can find a lot more details other than keyword research. I personally like Ahrefs.
7. Download Plugins
Just as the applications makes things easier in Androids, similarly plugins make tasks easier while blogging. Popular platforms like WordPress has this feature which turns out to be very effective.
For example, on platforms like BlogSpot, adding tables may be a headache but on WordPress, you can easily add it by installing the "Table of Contents" plugin.
Also, plugins like "Yoast Seo" can help customize the blog posts better so that they can be Seo optimized. It can also be used to automatically create sitemaps.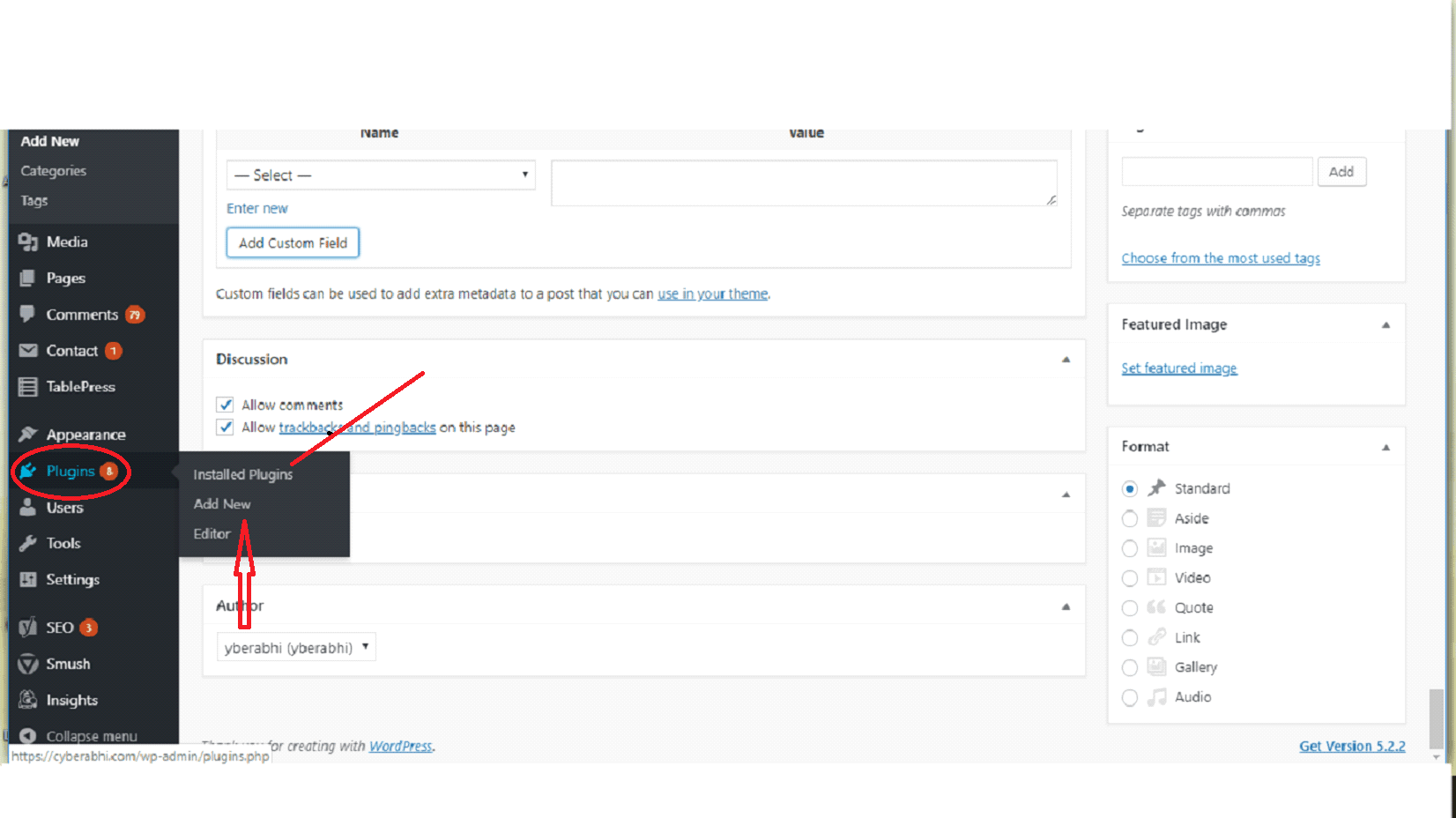 Similarly, JetPack, Contact Form, Classic Editor, WP Super Cache, Autoptimize, Smush Image Compression are some common and important plugins to install.
8. Guest Posts
Guest posting refers to posting on another blog. You can easily approach other bloggers through mail or social media. Guest posting has two benefits, Firstly it might help in gaining traffic and secondly, it increases the authority of your blog.
People often worry about low DA PA of their domain. Do you know how to increase it? Well, the answer to your question is right in front of you. Guest posts do increase your site's authority.
Now another question may arise is that When to start guest posting? Many people think that when the blog is new or have only a few posts, you can't do a guest post. Well, that's not the case. One can start a guest post with few contents on their blog.
You never know, when some of your guest posts start ranking and you receive tons of traffic from your provided link.
9. Create Backlinks
Backlinks usually refer or mean the "inbound links" created from one website to another. As these links are external links, they are termed as backlinks. Backlinks have a positive effect on the sites Seo. It generally increases your site authority.
Also when Google, crawl your website, quality backlinks from authority sites can uplift your site ranking.
It will also build your brand authority. Building an online authority can be very beneficial and can work long-time for generating leads etc.
Also, building backlinks can give rise to friendships. Guest posts are one of the many ways of creating backlinks.
While asking for a backlink through guest post may give rise to new relations too which is essential to have. The bond between bloggers can really be helpful for the blogging community.
Backlinks will help increase the traffic of the site by ranking higher. A quality link from a high traffic site can really offer tons of traffic.
I highly recommend to read this Backlinko guide to create high quality links for your blog. This will help you to skyrocket your search traffic from Google.
10. Social Media Share Buttons
This can be termed as an ideal way of driving traffic on your blog. Social media shares work as a huge advantage on better ranking on the blogs. So it is very important to add social media share buttons on our blog.
It becomes easier to communicate with our blog followers by adding such buttons. Also, people might share your thoughts and knowledge with other people with an easier connection.
Also, it gives rise to good social media marketing. For example, you are selling a service, so adding social media links can increase your sales as people can contact you directly.
Also, you can meet like-minded people doing such things. Working or being in touch with like-minded people can surely upgrade our potential to work and help in the long term.
Conclusion
Although there are many more ways to customize the blog better, as mentioned above, ten things to do after starting your blog are essential. This way, you can start blogging and earn money from your blog using various methods.
Hard work and persistence is the key to success in the blogging field. One cannot rank any post in the blink of an eye. Following the 10 things mentioned above after starting your blog and applying proper SEO techniques can help take your blog to the next level.