Have you heard about blogging? Do you know you can make money from blogging & make it a full time a career?
If no, then blogging is a way to write your ideas, experiences, knowledge, thoughts etc. on your website, promote it & make money from ways like Google AdSense, affiliate marketing etc.
If yes, then you have a large company with you because people know how much money you can make from blogging.
Some people work on their blog sparingly and make enough to pay for groceries & utility bills. Others work hard and consistently and make more than most people make doing their full-time job.
Either way, there are many people that are interested in making money with their blog. Apparently if you found my article, then you are interested in this venture as well.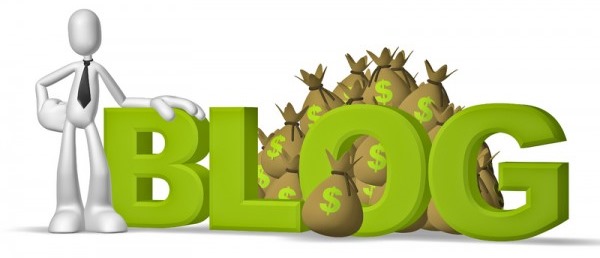 How to Make Money Blogging
If you want to earn an income from your blog, then you should follow my 10 steps below. I will give you in order, the way I would go about setting up a new blog and monetizing it.
1. Think about 3 of your Areas of Interest (fitness, computing, health, recipes, etc.)
If you are going to create a blog that you plan on working on daily, then you will want a niche that interests you.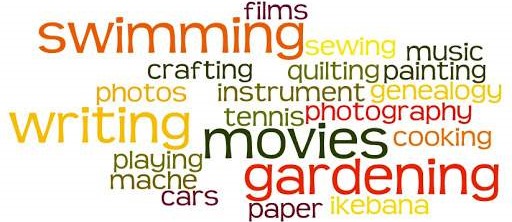 I do not want to write about women's makeup and I would be bored of it halfway through my first blog post.
That is why I started blogging about making money online, career tips & government jobs. These are my areas of interest and I have no problem creating new content everyday.
2. Do Niche Research and Narrow it Down
This is a problem I always have. I always want to write about everything (kind of like I do on this blog) and to everyone.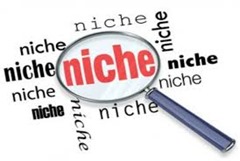 Well, this is actually the biggest mistake that bloggers make. You should start narrow until you start getting website traffic, and then you should widen your niche.
Start first with getting some traffic from a small target market and work off that over time.
3. Find 1 main keyword and 5-10 related keywords for your niche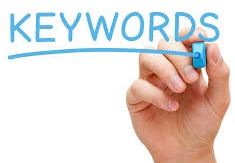 You should be focusing on one long-tail keyword. An example of a long-tail keyword would be something like 'hair loss products for young men.'
This is something people will type into Google, and there is definitely a market there. If you just go after 'hair loss' you will find it harder to get website traffic unless you put in twice the amount of work.
4. Set-up your blog using WordPress and get Hosting for it
You do not have to pick a domain name or get hosting right away. However, if you are  serious about blogging then you will want to pay for hosting through a provider because it helps in the long run.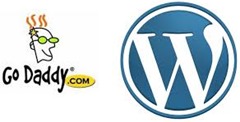 I recommend going over to GoDaddy right now and signing up to the least expensive WordPress hosting account. They will give you a great discount & a free domain name with your purchase.
If you purchase a non-WordPress hosting then you can set-up WordPress on it right away from GoDaddy dashboard.
I always say to go with Paid hosting because your website will load faster, you will avoid downtime, and you will find more options when it comes to your blog.
5. Pick a Domain Name similar to your main keyword + Google Analytics
If you go the route I said above, then you want to have a main keyword you are targeting with your domain name.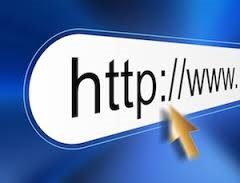 If you cannot get an exact match domain name, then just look to get something similar. For example, if menshairloss.com you might want to try hairlossformen.com or menshairlosstips.com.
Just go for something descriptive because more people will click from Google search results and you will have keywords right in your domain name.
I recommend you start using Google Analytics with your blog right away. You want to track your traffic and your visitor trends. It also helps to understand how you rank in search engines and some areas of improvement.
6. Post 1 article every day or alternate day that targets keywords
Great bloggers always update their blogs. They keep up with current trends and find ways to create content for their website visitors.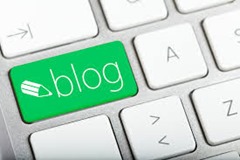 There is a rule of thumb that you should update your blog at a minimum of every other day. Personally, I believe you should update your blog at least once daily.
This tells search engines that there is always new information plus you can get more pages to rank if you have more content.
7. Connect with other bloggers through comments, contacting, and guest blogging
There are other people in the same shoes as you. They probably have a blog in a niche that is similar to yours and they are looking for traffic and social connections.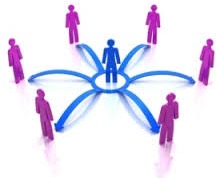 One of the best things to do is comment on other blogs. You can usually get a back link and sometimes the website owner will communicate with you and reply to your comment.
Another option is to create 3-5 blog articles and try to post them around various blogs. This is called guest blogging and it has become the new form of article marketing.
What you want to do is search in Google: "your niche" + "write for us" or to continue with the example I am using, "hair loss" + "write for us" in order to find guest blogs.
You will find more blogs than you could ever write articles for. What you usually get to do with a guest post is have 1 link back to your website.
These are not only good for SEO, but also getting targeted traffic to your website. You could actually set-up a passive source of targeted traffic with your guest blogs.
8. Create social profiles
Blogs these days are actually treated like a business. This is why you should have social profiles on websites like Twitter, Facebook, Google+, and Pinterest.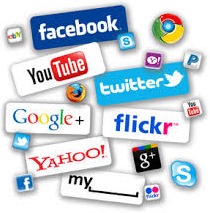 Depending on your niche, you will want to focus on certain social networks because you want to find your target market.
For example, there are more women on Pinterest and many of the popular pins are about recipes, crafts, fitness, gadgets, pets, and humor.
A blog like mine about Internet marketing and SEO does not fit in with Pinterest that well so I do not spend my time there. Instead, I focus on my Google+ profile, Facebook, and Twitter account.
9. Start an Email List
Once you start getting traffic, you will want to start an email list. An email list is a large list of your subscribers that you consistently send out offers, freebies, and information to.

You can update your subscribers every time you update your blog and try to sell a product launch several times a month.
The reason you want to create an email list is because 'The money is in the List.' If you can get thousands of subscribers who see you as a loyal and authoritative figure, then you can easily make a passive income just from your email list.
10. Monetize your Blog
I have saved this step for last for a reason. Those who focus on monetizing their blog right away are not seeing the big picture.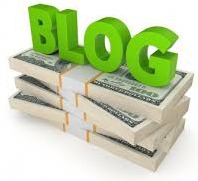 Your ultimate goal is to provide your website visitors with unique and quality information. If you are not doing this then you should not focus on making money from your visitors.
I think you should wait until you are getting at least 30-50 unique visitors per day. Then, you can focus on monetizing your blog and making money from visitors.
5 Advanced Blogging Tips
1. Write Authority Articles for Authority Keywords
If you want to rank for something like 'make money online' or 'hair loss products' then you will need to put in a lot of effort.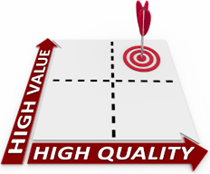 When it comes to long-tail keywords, you can get away with writing a 600-800 words article, optimizing it, and getting it to rank in search engines.
However, if you want to rank for an authority keyword then you will need some link bait content. You will probably need to write an article that is upwards of 1,500 words and full of good information.
You want to make sure you separate out your information with the use of headers as well. Segment your article because no one is going to sit and read a ton of text without format. You can also look to create a '100 ways to' type of blog post.
2. Use CommentLuv to find Other Blogs for Commenting
One of the best, fastest, and easiest methods to get back links is through manual blog commenting.
There are thousands of blogs that will accept your comments as long as you leave behind a real comment of quality about the page you are on.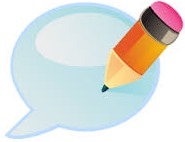 Remember to avoid spamming because your comment will never be published. So read the article and leave behind 3 sentences about your thoughts and how it helped you. Always thank the blogger for their time and information.
Knowing this is half the battle, the other part comes from knowing what blogs to comment on. This is where CommentLuv comes into play.
CommentLuv is a WordPress plugin that is enabled on many WordPress blogs, and it allows you to leave behind a link for one of your 10 most recent articles.
So not only do you usually get a link to your website in the comment, but also a targeted link to one of your articles.
3. Guest Blog Everywhere
Guest blogging has been VERY popular in 2012 and it has moved right into 2016. But it only works if you do it in safe way.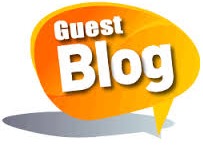 After Google update on guest blogging, its difficult to get fast ranking through this method & if you make a mistake, it can give negative impact.
To search guest blogging sites, you can go to Google and type in "Your Niche" + "Write for Us" or something of that nature. Either way, you will find more blogs to write for than articles you can feasibly write.
My recommendation is to write 3-5 quality 1000 words articles. Once you have them, contact website owners and say you have a guest blog that is perfect for their website and show some of your other work (you could just link to your blog here).
Most blogs that accept a lot of articles will have guidelines for you to follow. Before you know it, you can get a lot of back links and targeted traffic from your guest blogs.
4. Keep Up with Trends
Go to Google News regularly and type in some of your keywords. Find topics that are similar to your blog and look for things that are trending.
For example, if you own a fitness blog it would be helpful to know the next Acai Berry before everyone else does.
You can actually learn new keywords and reach new markets if you are able to keep up with current trends.
Another benefit this brings is that you will be more informed than other bloggers.
5. On-Page and Website Optimization is Key
Every page you have should target keywords. There are different practices like putting the keyword into title tags and optimizing your image alt tags that can really go a long way for rankings.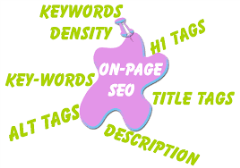 I use SEO by Yoast plugin that is free and pretty easy to understand. I also regularly pay for SEO site audits and perform free ones myself.
This is a step that new bloggers typically miss. If you start by optimizing your articles for search engines from the very beginning, then it will help a lot in the long run.
So there you have it. 2,000 words later and I think you understand some of the basics of being a blogger. If you keep going through my website you will find more information on maximizing your blogs profits.
All in all, you will need to employ various forms of internet marketing and be ready to put in some hard work. Great blogs are not built overnight and your content will not create itself.