Blogging can be a great way to express yourself. It gives you the opportunity to write about subjects close to your heart and share your views/opinions with millions of people online.
I started this blog, SureJob, 10 years back. Career & Education was one of my favorite topics. So I started writing about tips & info that can make people successful in their careers.
Apart from making a 6 figure income from this blog, I also got fame through my blog. Hundreds of people write me emails & write their feedback on this blog.
You can make good money from blogging. If you are thinking of starting your blog or are fresher in blogging, this is a must-read for you.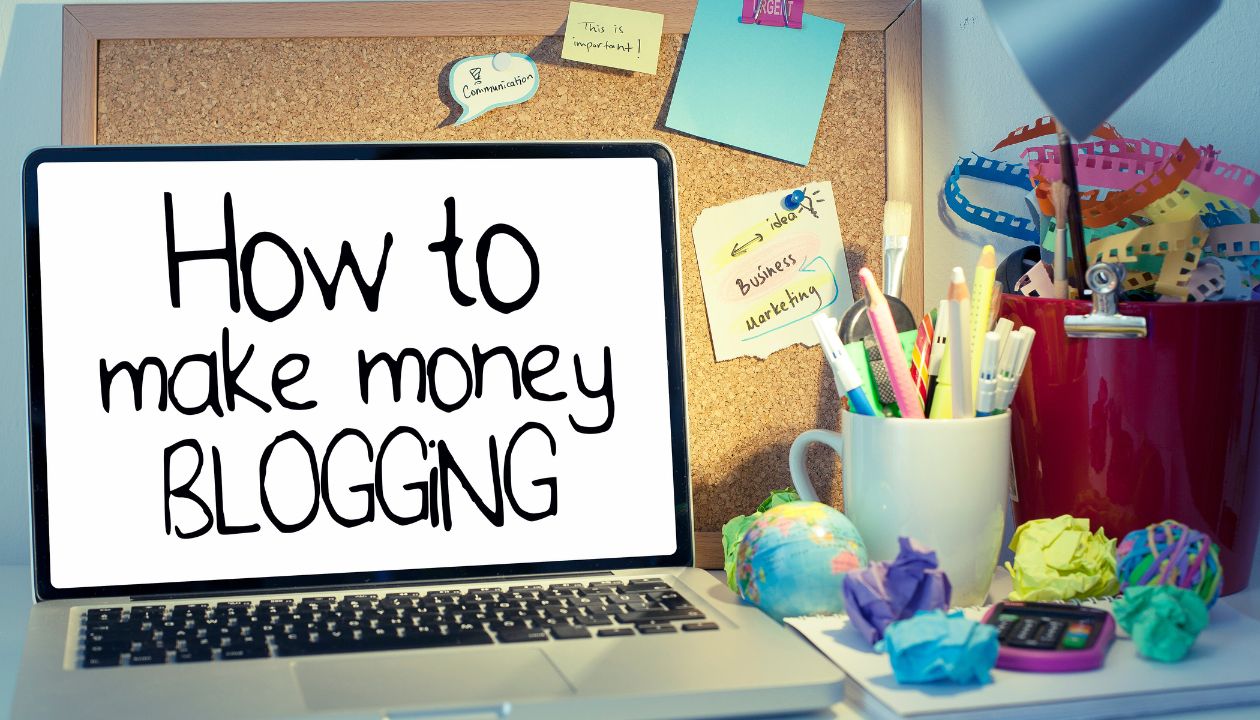 How To Make Money Blogging In 2023
In this post, I have listed 25 ways you can start earning money from your blog today – and they all work in almost all countries, including India and USA.
1. Google AdSense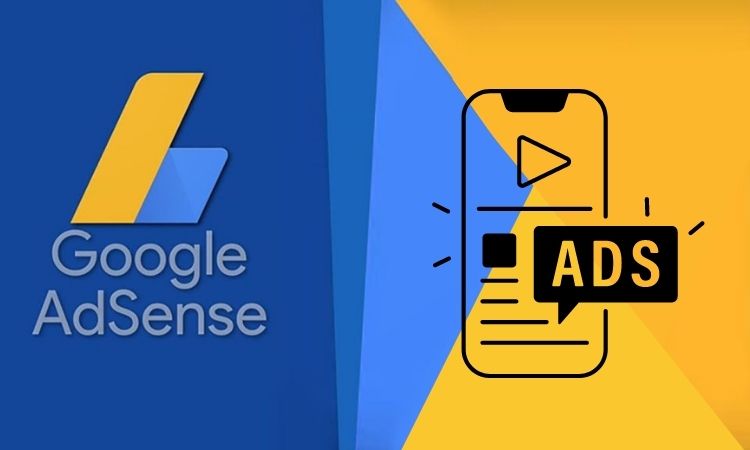 Google AdSense is the easiest & best way to earn money from your blog. Even if you use 24 other ways to make money from your blog, Google AdSense can pay you an excellent income.
More than 70% of my income comes from AdSense only. Another 30% of my income comes from these ways.
I have made more than INR 10 Crore from my blog. I even drive a BMW 5 series car. All thanks to Google.
If you have not started your blog, then start it today here. Your hard work & interest can make you rich.
There are many other ad networks similar to AdSense, but nothing is close to Google AdSense. I tried many of them but discontinued them after some time.
Nowadays, Google is strict about giving approval for AdSense accounts.
So people who don't have an AdSense account or want to make more money by showing other ads along with Google then they partner with other ad networks.
Other than an ad network, you can take direct ads. But selling banners, pop-ups, and e-newsletter ads directly will require a bit more work than using something like Google AdSense.
So be prepared to negotiate to price, decide on the terms and conditions, and prepare the invoicing.
You can start by approaching smaller brands and retail outlets in your area, depending on the domain/topic you write about in your blog.
And yes, charging a flat rate is always preferable to the tedious task of keeping track of the views and/or clicks for every ad.
2. Affiliate Marketing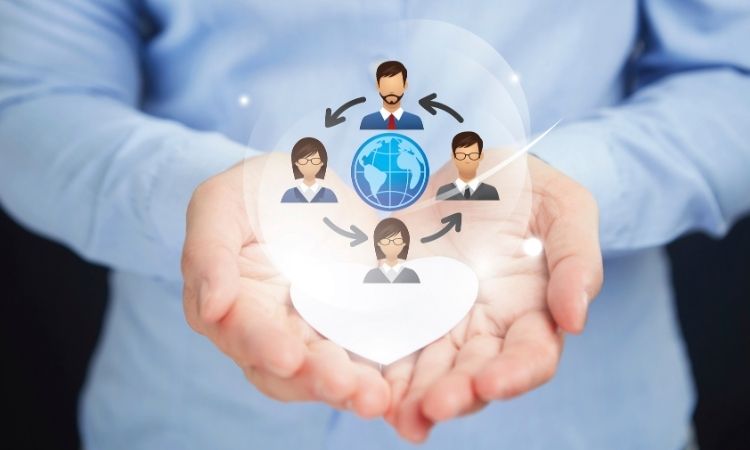 If you make some extra effort, then you can make more than Google AdSense. You can become a partner with many affiliate networks like CJ, VCommission, ShareASale, or direct merchants like Amazon, Flipkart, etc.
Here you need to promote products related to your blog category through your blog. When someone clicks on the product link (your affiliate link), you get a commission from the merchant.
You can use either banner ads on your blog or add links in your posts when you are referring to any product in your post.
Linking from your post is more effective as people think this link is a recommendation from your blog and not some ad.
Once you learn the tricks & secrets of affiliate marketing, you will hate other ways of making money from your blog.
3. Do Sponsored Blog Posts
Let's assume you're not interested in displaying ads in your blog posts – to minimize the risk of offending your readers.
You could look at making money by selling sponsored blog posts instead.
It's fairly simple and works just like any other sponsorship deal where a company/brand pays you to write about it or its products/services on your blog.
Before approaching relevant companies/brands, I would suggest you get a simple media kit ready – with details of your blog, audience profile, demographics, social media following, and traffic stats – to share with a potential client.
Create a dedicated page on your blog where people can find details about your offers on sponsored posts.
4. Write Paid Reviews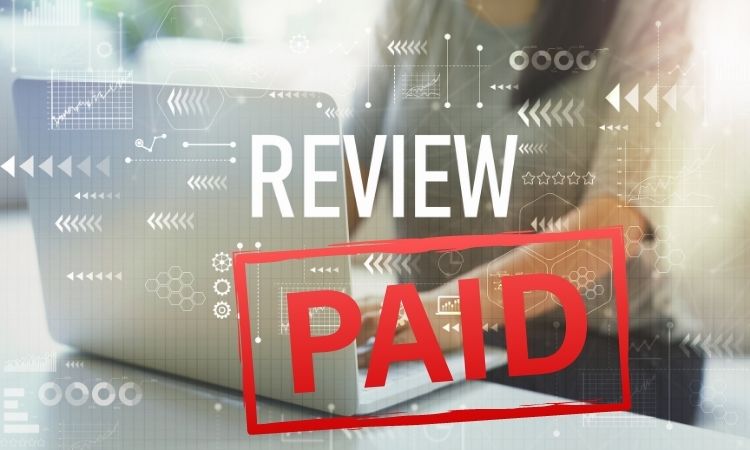 This may sound very much similar to the preceding point – but it's not quite the same.
Here you will be paid by companies/brands to review their products/services on your blog.
For example, if your blog is about the latest mobile phones in the market, a cell phone manufacturer could send you their latest model for you to review and write about on your blog.
And did I mention they will pay you for your opinion/review?
There are several popular blogs that do paid product reviews across different categories and earn a handsome income from them.
5. Consultancy Services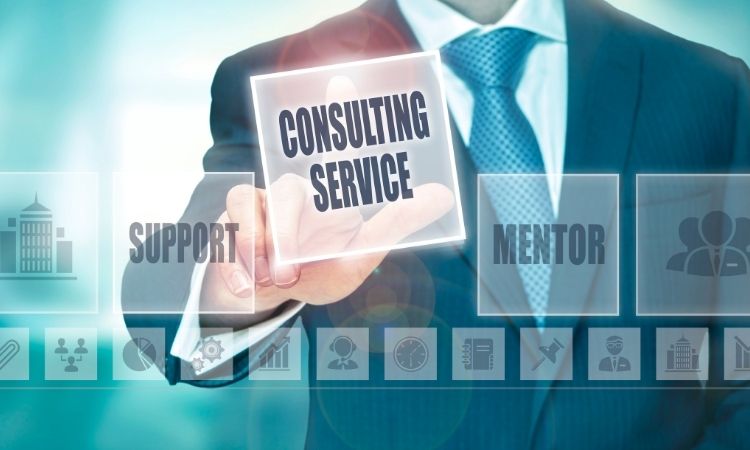 In addition to hosting paid webinars, this is another paid service that you could consider.
If you're a blogger who is considered to be somewhat of an expert in your niche/domain, you can start earning an income by offering your expertise and skills – as a consultant.
All you need to do is put together an attractive list of packages for hourly consultations, email advice, and/or DIY packages, and you're good to go.
You can always test market this service among your existing audience/readers and then fine-tune it as you go along based on their feedback.
6. Start a Job Board/Classifieds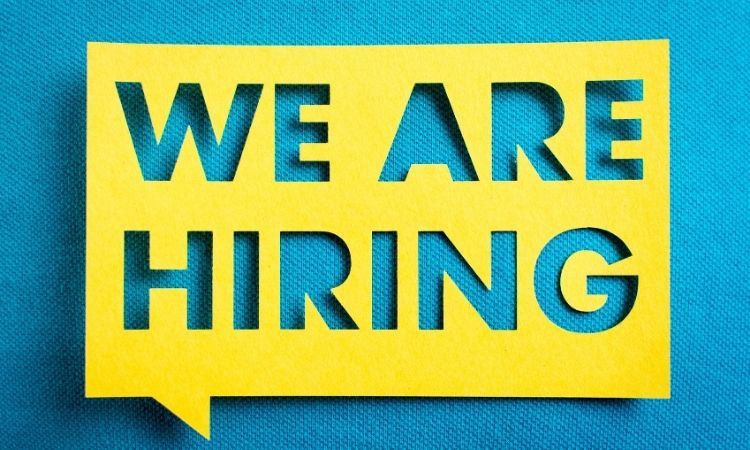 Jobs are the one thing that most people are always on the lookout for.
Starting a Jobs section on your blog will not only ensure that people keep coming back to your blog but will also ensure a steady income for you.
It's also a great way of providing a valuable service and making some handy cash in the process.
You also get to choose the job listings you want to post on your blog and decide the money that you're going to charge for the service depending on the duration of the ad on your site.
7. Merchandising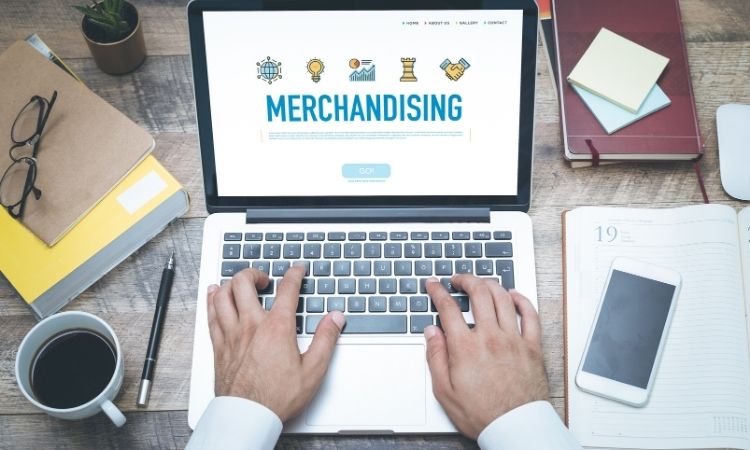 So is your blog attracting a steady stream of traffic every day and boasting of a growing pool of loyalists who keep coming back to it?
If yes, then you could consider merchandising – which means getting things like coffee mugs, Tees, and stickers printed with your blog name/logo/tagline – and putting them up for sale online.
These days there are several e-commerce sites like Wix, Shopify, and Etsy, which can help you create an online store and sell products online.
If your blog is popular enough, they are sure to find an enthusiastic bunch of buyers from your dedicated audience.
8. Sell Subscriptions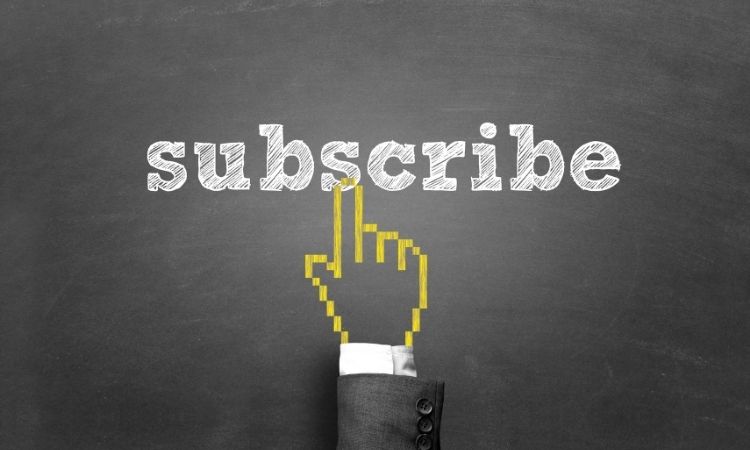 Right now, this idea is by no means a new one and has been used from time to time with varying results. It involves giving your audience the option to pay to see extra content on your blog, which could be anything from learning resources to videos.
But the most common problem faced by bloggers, in particular, is that most of the topics they think of – already have a slew of free websites available – so why would anyone pay to read their content?
So you either need to get your hands on some super-exclusive/premium content or possess expert/expertise on some rare but interesting topic that hasn't spawned free websites yet.
You can also set up your own paywall in less than 10 minutes using a plugin like Paid Memberships Pro. Yup, it's a huge challenge, but if you do manage to pull it off – it's more money from blogging in the bank for you.
9. CPM Ads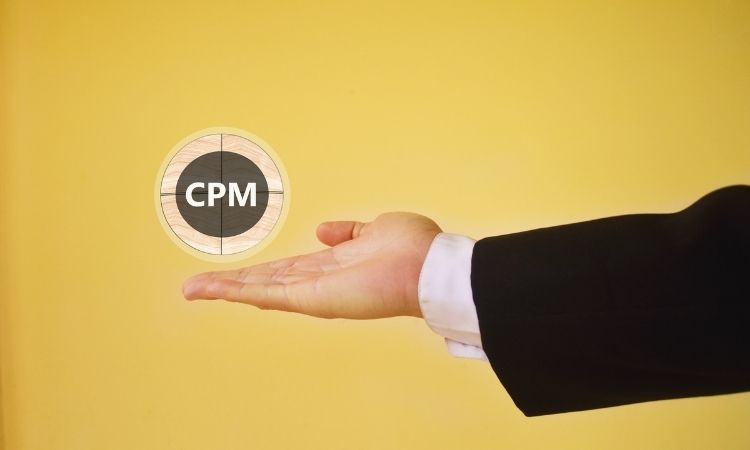 If you want to earn money from blogging using CPM (Cost per 1000 Impressions) ads, you need to attract a large volume of traffic to your blog.
You don't really need any specialized knowledge of coding to do so they are quite easy to set up. All you have to do is create an advertising account and add the code to your website. That's it.
Now a word of caution here, typically, CPM is not known for generating spectacular revenues. Some of the sites like Media.net, Ezoic, and Mediavine pay as low as $0.10 (per thousand impressions) – so don't get your hopes too high.
But if your blog does attract a lot of traffic, you can still generate a decent income from them
10. Create & Sell E-Books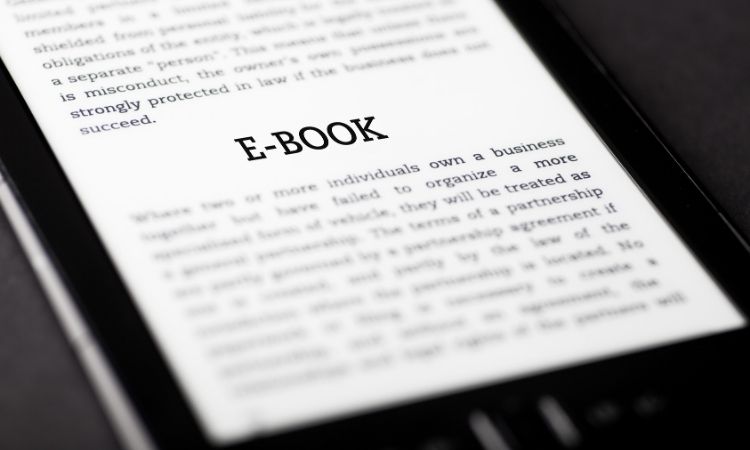 Creating and selling digital information products is also a tried-and-tested way of making money from blogging.
E-Books are a popular choice in this category – since they are relatively simple to write and produce as well.
Assuming you are scratching your head searching for a possible topic, here's an easy way out for you.
If you have been blogging for a while, you only need to collect some of your older but relevant blog posts and transform them into the chapters for your E-book.
Once the content is ready, users can use online tools like Canva to design the cover and create a PDF of your e-book.
11. Sell Courses Online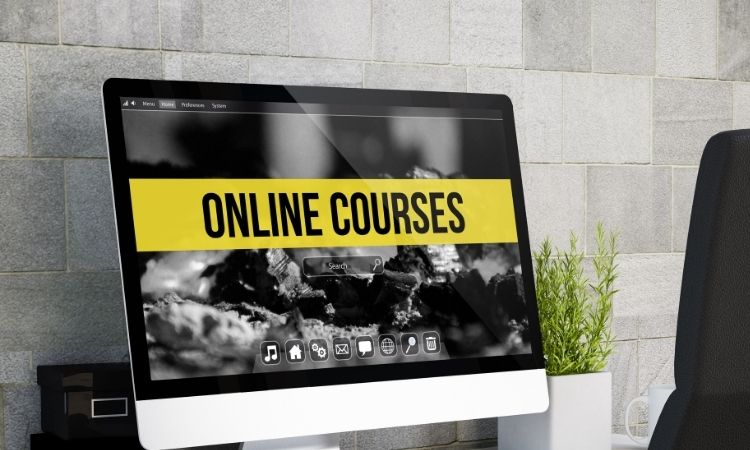 Selling specialized courses online is another great way to make money from a blog.
The added incentive here is that such courses sell for much higher than E-Books – since you can charge a premium for your expertise.
To begin with, you will need to finalize the course curriculum, plus any other supporting materials (slides, templates, downloads) that you may wish to include.
The accepted practice here is to offer two versions – the basic (without support) and the more expensive premium version (with email support).
Once ready, you can use popular learning management systems plugins like Learn Dash or Member Press to deliver it to your paying customers.
12. Build your Email List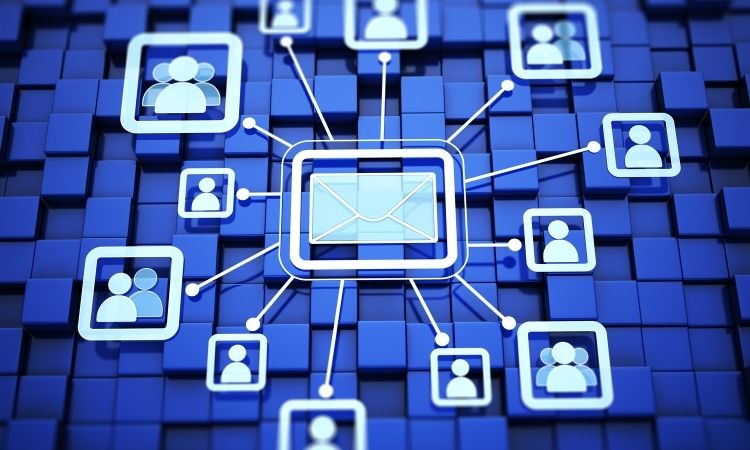 There are several successful bloggers who proclaim that money – is in the list. Once you have built an audience for your blog, it becomes essential to retaining them – lest they don't come back.
You can start gathering email addresses using online tools like GetResponse or AWeber, in return for a freebie like say, a free 7-day course via email.
Chances are the reader will stick out around to read your content long after the free course is over.
The key to growing your mailing list and your audience is to keep your existing fans while simultaneously wooing new readers.
13. Host Webinars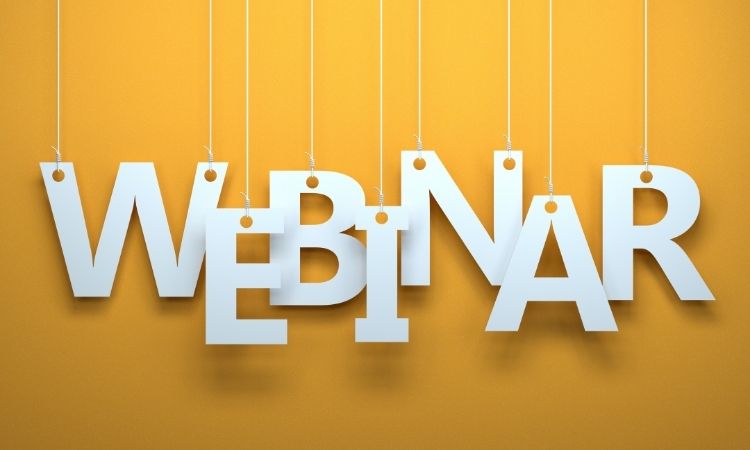 Ok, now this particular option for earning money from your blog works best if you or your blog is considered an authority on a particular subject or domain.
In this case, you can host a webinar (an online interactive chat) where people will pay you to answer their questions on a particular subject and hear your opinion on specific topics.
You can try using any of the free webinar hosting sites mentioned below.
Hosting a webinar is not just a great way to share your experience but also a cool way to make some money online.
14. Start/Join a Blog Network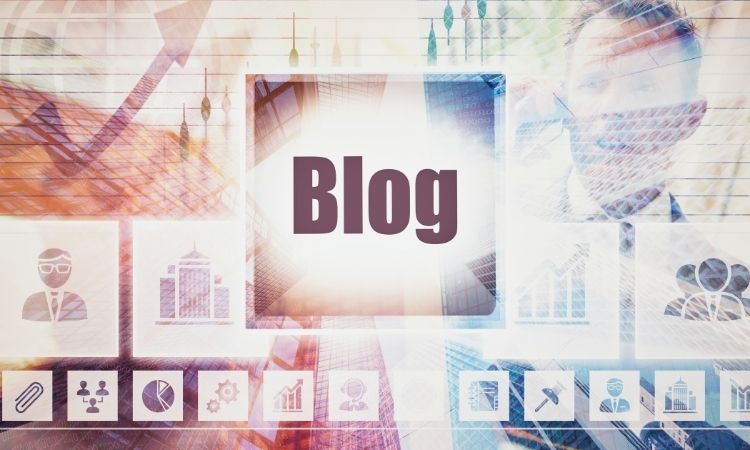 Blog networks are fast emerging as a possible income source for bloggers. There are two ways you can make money from a blog.
The first option includes starting your own network and contracting bloggers to work for you. The second option is joining an existing network as a writer and contributing paid posts/articles for other websites for a fee.
To get a better idea, check out some of the popular blog networks listed below.
There are quite a few blog networks out there, and you need to select and join the ones that match your domain expertise and areas of interest.
15. Business Blogging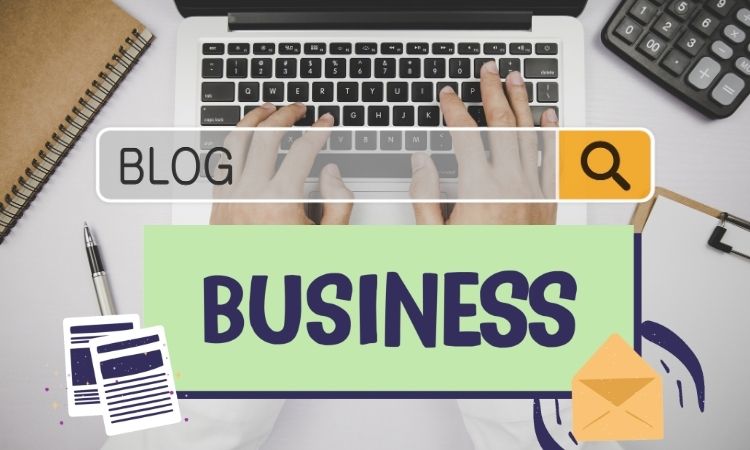 In the digital age, businesses/brands are always on the lookout for domain experts and good writers who have the skills to keep them in the news and the media spotlight.
Popular bloggers are often on their hit list since they have both the key ingredients – and the money they pay is pretty good too.
So if you happen to own a popular blog about a fast-growing industry vertical like say retail, banking & financial services, FMCG, or technology – you could be snapped up by a company to blog for them – either full-time or part-time.
Companies could either get in touch with you directly or you could browse through online job sites/blogging networks to check out existing jobs in this category.
16. Work/tie up with an Agency
Advertising and PR agencies are always on the lookout for new ways and means to further their clients' interests and products across all media platforms.
This is where you come in. As a popular blogger with a demonstrated ability in your field of expertise, you can join or initiate a tie-up with an agency that handles clients in that particular domain.
Besides making extra cash, this is also a good way to ensure that leading brands/companies get featured in your blog from time to time, lending it added credibility.
You can also get hired to write about them for other digital/print platforms – as a ghost writer – and make more money in the process.
17. Sell Newsletter Space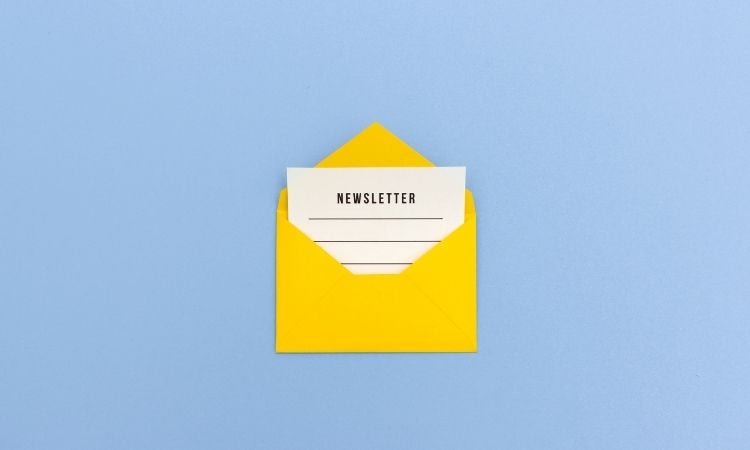 If you have a blog with a decent following, it makes ample sense for you to start a newsletter & earn money from blogging.
Not just as a value addition for your blog loyalists but also as a means to increase your income.
Once you have a newsletter, you also own the option of charging an interesting brand or a company for either advertising space in your newsletter or a favorable mention in it.
You would be surprised to know how much companies are willing to shell out for an honorable mention in popular newsletters that target the right audience.
But first things first, you will need to build a decent-sized mailing list for companies to actively consider you for this option.
18. Guest Speaking Opportunities
In today's world, knowledge is power and as an authority and popular figure in your area of expertise, you can get invited to appear as a guest speaker at relevant social/corporate events.
These invitations are usually well paid for, and if you are selective about your appearances, you stand to make a good deal of money from it.
I have seen a number of bloggers who earn money from blogging using this method. What's more, you also get to promote your website for free and attract new potential members to sign up with you.
19. Social Media Posts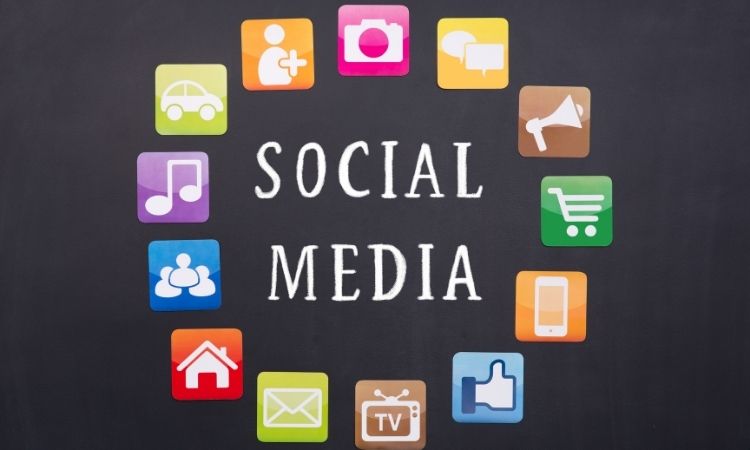 Bloggers with extensive social media profiles tend to attract big brands like bees to honey.
In fact, there have been cases where people are making money from a blogging career just through Instagram alone.
The reason being they have a huge following on online platforms and charge brands on a per-post/re-post basis – and the charges can be pretty steep.
But before you decide to follow suit, you will first need to build your list of – followers – first, to convince brands that you have the required numbers and following.
20. Freelance Writing Gigs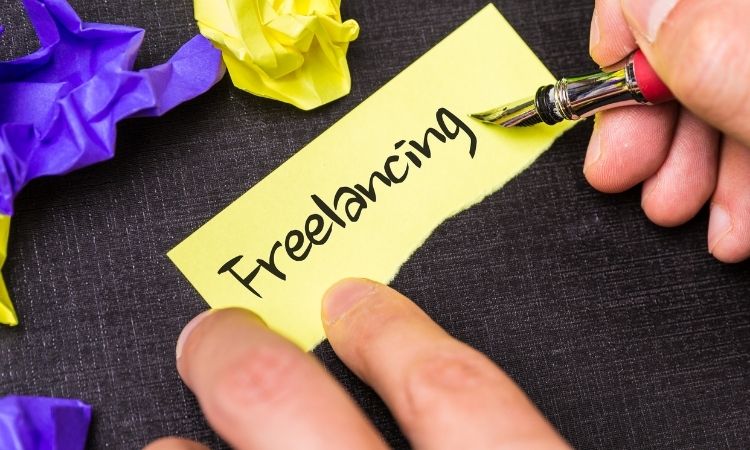 Popularity comes with its own perils, and in your case, it could be media platforms (online & offline) and other websites requesting you to write a little something for their magazine/website.
For example, if your expertise lies in the area of making prudent financial investments, a newspaper or financial website could ask you to write a paid piece on financial planning tips for their readers.
However, to qualify for this kind of freelance opportunities, you need to be particularly knowledgeable about the topic and enjoy some credibility among readers.
If you manage that, this could translate into a decent source of regular extra income for you.
21. Offer One-on-One Coaching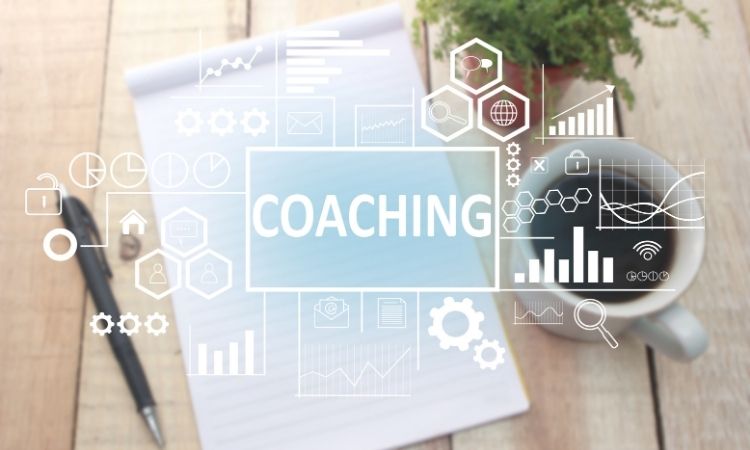 If you happen to run a blog that is already doing very well in terms of its search engine ranking, audience numbers, and revenue generation you can be a source of huge inspiration for aspiring bloggers.
As a successful blogger, you have the skills and know what it takes to get where you are. This is what makes you an extremely valuable commodity to others who want to replicate your online success.
By sharing your experience and tips via online tutorials, and video chats on a one-to-one basis, you will not only be providing a valuable service to an aspiring blogger but also get to charge a fixed fee for your expertise.
22. Flipping Websites
Flipping websites (or blog flipping) can be a good idea to make some extra cash. It even has the potential to become a highly profitable full-time home business – if done right.
The idea is fairly simple. You simply buy websites (or blogs) that are not doing well – but have a lot of potential. Next, you use your expertise as a professional blogger to turn them around and sell them for a nice profit.
A word of caution here, though. It's always a good idea to use reputed online marketplaces like Flippa or FreeMarket when scouting for websites to buy or sell.
23. Crack a Book Deal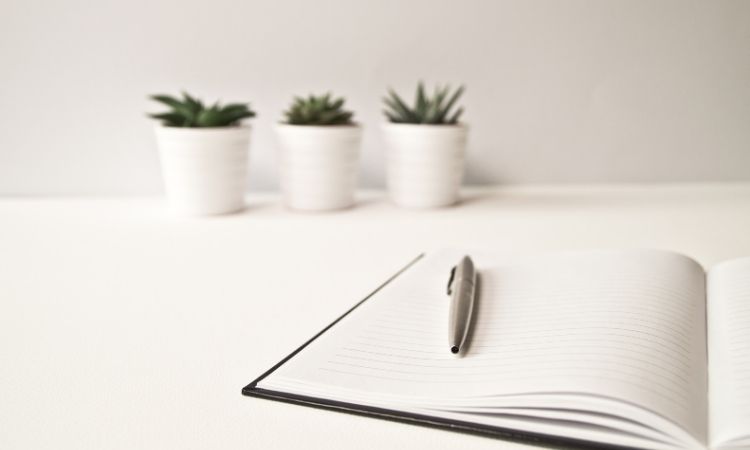 Now this one is admittedly a tough option which is why it figures in the bottom part of this list.
Let's face it; not every blogger is lucky enough to crack a five-figure book deal.
What you will need is some awesome, life-changing content, a receptive publisher, and of course, loads of luck.
And before you think that's wishful thinking, let me tell you several bloggers have managed to transform their online blog content into the pages of a book – physical or otherwise – and made a lot of money from it too.
24. Donations & Tip Jars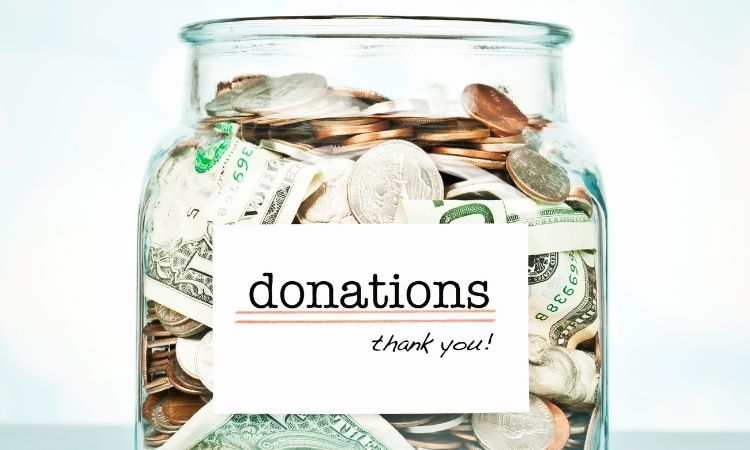 If none of the above-mentioned ways work for you, this could be your last resort to make money from your blog – by simply asking for it – from your readers.
Mind you; you need to have both readers who can spare the cash and like your blog enough to make the donation. Besides, you're entirely dependent on their definition of generosity, so don't expect a flood of cash.
Accepting donations can be done in one of several ways, which includes adding a PayPal donate button or a Stripe donate button to your website.
20. Create a Business Directory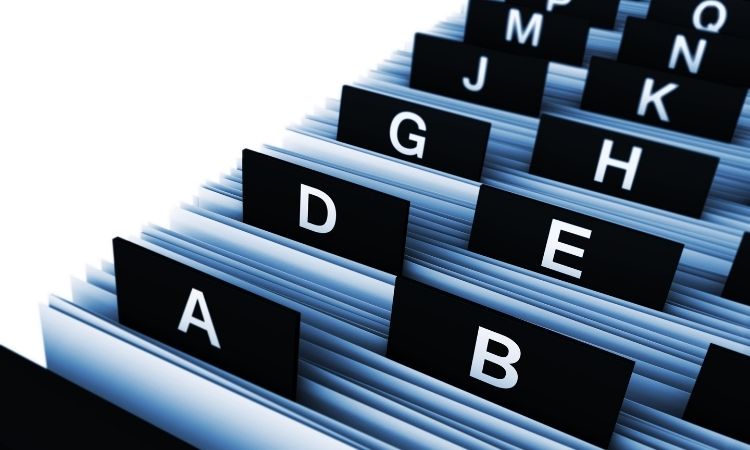 As a blogger, you are probably well aware (or should be) of the types of product and service recommendations asked for most frequently by your readers.
This presents a good potential income opportunity for you. All you need to do is create a list of such products and services and approach the most relevant businesses to sign up – for your business directory.
This way your readers get a ready reckoner for all the products and services that they need while you get to enjoy a sustained source of income as you keep adding more companies to keep the list updated.
In Conclusion
So there you have it – 24 best ways you can earn money from blogging. And if you haven't started a blog yet, it's high time to create your first blog using this guide.
Whether you're looking to make a little extra money on the side or launch into a full-fledged blogging career – you can pretty much make as much money as you desire from blogging if you're ready to put in the hard work.