A fashion designer is the one who plans, visualizes and implement a dress that includes fabrics, colors, texture, accessories, etc.
He/she is the one who sketches before putting the design and the material. He takes proper measurements and accordingly put the stitches for better comfort and size.
Now a days, clothing is simply not restricted to a necessity. It is considered as the made to improve the personality & at the same time look good.
Hence, a fashion designer needs to fulfill both fancies and the materialistic needs of the customer and accordingly satisfy the customer in best possible manner.
To create a style with right measurements, good fabric with good finishing is not so easy. There are many tasks which a person needs to fulfil.
Though there are many types of designers and the area of interest are many, to be a successful designer, a person needs to be aware of almost every single thing.
The prospects of the fashion designing are good and ever growing due to the morning demand of fashion industry in India.
Fashion designers needs to be good in this field as the market is competitive and to survive in   the industry one need to be adaptable to the changes that takes place every now and then.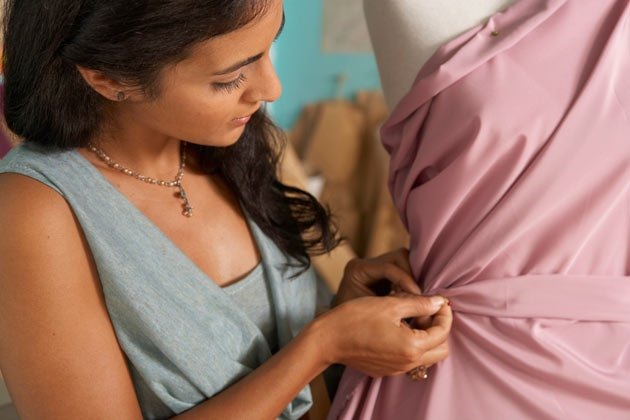 This industry follows the wear and tear policy which means the fashion which is right now can later become the old trend in next day.
Hence, a designers needs to be good in every single sector an must learn many things and get good experiment. In this industry, the more you learn, the better you will make progress.
Hence, don't be casual or careless while choosing the industry of your choice. Make sure you select the best institute where you can learn new things and get good experienced in almost every sector so that once you start with the job, confusions don't arise.
The basic work of the designers is to create new styles and products that are original and the clothing apparel and accessories that would be used must be created by the original designs.
Besides,the material used should be of durable quality and the fitting should not be the problem for any customers.
The designing task is carried only after a good research is made on the current trends, buyers and the local conditions in the industry.
This career offers you with the good opportunity to show your talent by putting the right combination of creativity and originality.
Eligibility to Start with Fashion Designing Course
No matter whether you are planning to join a short term course or long term, a person needs to be eligible enough to get the admission in that particular course.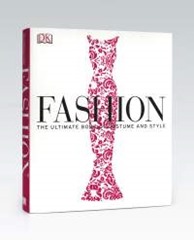 You can also refer this guide for fashion designing course.
As a fresher in this field, you can work as a fashion consultant, designer, cutting assistant, textile designer and many more. There are many programs that takes at least for 4-5 years while some program are for 3 months.
In these programs you can learn about the techniques, styles and drawing which are basic fundamental of fashion.
The minimum eligibility for this field varies as per the course.
To opt for undergraduate course, a person needs to be complete with 50% marks.
And if you opt for a graduate course, you can opt for any institute only if you are graduate in any stream. However, if you have don't have your graduation in fashion designing, then certainly it would be an advantage for you.
Eligibility Criteria for Different Courses of Fashion Designing
Post Graduate Course in Fashion Communication
Eligibility: Graduation
Duration: 2 years
Certificate Course in Fashion Art & Design( Specifically for the people who want to be the journalist or textile designer in fashion industry)
Eligibility: 10+2
Duration: 4 months
Certificate Program in Fabric Styling & Production Technology (FSPT)
Certificate Program in Fashion Design and Clothing Technology
Eligibility: 10+2
Duration: 1 year
Computer Applications in Fashion Industry
Eligibility: 10+2 and Fashion Education
Duration: 1 year
Program in Fashion Design Technology
Eligibility: 10+2
Duration: 2 years
Certificate Program in Fashion Journalism & Fashion Presentation
Computer Aided Textile Designing
Eligibility: 10+2
Duration: 1 year
There are many career paths of fashion designing out of which you can choose the one that suits you.
However, it is equally important for you to make sure that the institute from where you would be learning is either affiliated or have good reputation in the market. Make sure you have the degree program before applying for any course.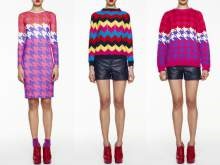 Learn new things, make a good research, do your homework, study different topics that are related to fashion industry.
You can also get knowledge from fashion magazines or have an interview with the designers who are quite popular.
Look for the institute that have the dean of designers who are quite popular and have achieved success in this field.
With good internship and enter knowledge about the fashion industry you need to be eligible for it.
Setting your path in such a demanding career can be quite challenging. You need to properly use the blend of creativity and pout your mane skills to get set in the industry so play with colors, create magic with designs simply by getting into the professional course of fashion designing.