There are certain basic and advanced level computer courses that can give you a job. Even if you are employed you need to know some of the basics of computers.
So this article is worth reading for both employed professionals as well as job seekers who are looking out for a job.
This article is very important if you are a job seeker. It is because we will be giving you information about certain computer courses that can easily get you a job.
These courses are both basic and advanced. You need to choose these courses according to your educational qualification.
So first let us start with basic courses.
Basic Courses
Basic computer courses are for everybody employed as well as job seekers. Basic courses are very important not just for getting a job but also to be a computer literate.
Even if you are employed and making good money you need to learn some of the basic computer courses. Basics include learning functions of computers, keyboard shortcut, MS office, internet etc.
This job can get you ahead of others whether you are looking for a new job or a promotion. Here are some of the basics course you can choose-
Keyboarding or Typing
The first and simple basic computer course is typing.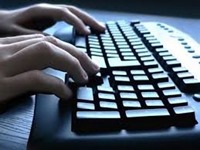 You can start typing on a computer using its keyboard. Typing might help you to become more productive while you are at work.
Both employed and job seekers should learn to type fast.
Especially if you are a job seeker then you must have typing speed of at least 40 words per minute. If you go for a data entry job then the only skill those employers going to ask is your typing speed.
So learn typing or keyboarding.
Microsoft Office Suite
Microsoft office suite is the most important software when it comes to learning computers. If you have to be a computer literate then you must learn MS office.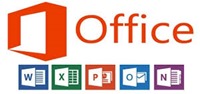 MS office is very vast as it has many software programs like MS word, MS Excel, MS Power Point, MS Access, Outlook etc.
You can't learn everything because they are too technical.
If you are seeking a job then you must learn every one of them especially MS Excel. MS Excel is very vast to learn. You have to learn so many things that may take months.
However if you just want to learn basics then you should learn MS word.
MS Word
Let us start with MS word. It is very basic and everyone can learn jobseekers and employed ones.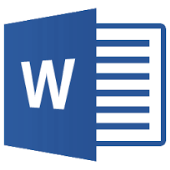 MS Word might help you to create great documents that you might need in your office to increase productivity.
MS Word will save you a lot of time if you know how to use its every feature.
Now it comes loaded with many new features that were missing in previous version.
So learn it and save your day.
MS Excel
MS Excel is very important if you are a job seeker. You will easily get a job if you know how to work with MS Excel.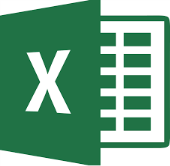 However MS excel is not as easy as MS word because you have to learn many tricks before you become master at it.
Whether it is working with cells, putting formulas, working around sheets, creating lists etc it is really a vast subject and you need at least 6 months or years to learn every aspect of it.
But it will guarantee you a job.
MS PowerPoint
MS PowerPoint is great for people who have a job where they need to explain things on a chart or a projector.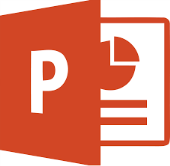 You can learn how to create excellent titles and bulleted points if you want to explain something to your clients or students.
You don't have to learn for the sake of getting a job but you can learn so you become more productive at work.
Web Browsing and Surfing
Finally web browsing or surfing. Although today's younger generation do not need to learn this because they know how to surf longer hours on the internet.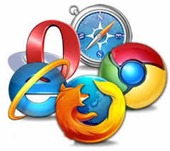 However being productive with your surfing is different than just casual surfing.
Casual surfing could take 6 to 7 hours if you are searching for a particular thing however when you learn how to surf then it will save you a lot of time.
So these were some of the basic courses that you both job seekers and employed professionals can learn.
Advanced Courses
Advanced courses are not for everyone because you have to have some background in computers especially coding.
If you want to be a programmer or designer then you should go for advanced courses because they are very technical.
There are many advanced courses but we are mentioning some of them which you can do even if you have completed 10+2.
Designing and Publishing Web Pages
You can start with designing and publishing web pages. You need to know various software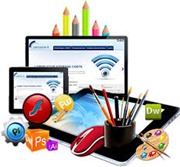 developing kits like Visual basic or Dreamweaver where learn how to design and publish a web page.
You may also learn about coding that is needed for designing a web page.
The field is vast and you have to choose one particular software development kit.
Adobe Photoshop
Adobe Photoshop is all about designing stylish covers of a magazine or bill boards.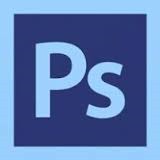 Adobe Photoshop is very important software course because it can easily get you a job.
However learning desktop publishing is an art and you need years of experience before you can design a great cover.
So I recommend you to learn Adobe Photoshop if you are interested in designing.
Web Coding – HTML, CSS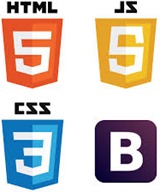 Web Coding is actually about writing down codes. If you see your future as a software engineer then you can start with learning HTML and CSS.
They are very basic of coding but as you graduate then you have to learn many things about programming.
Later you will learn ASP.NET, JSP etc.
Tally Courses
If you come from commerce background then you can join the Tally course.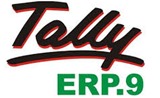 You learn a great deal of things about auditing and accounting.
So these were some of the advanced courses that you can learn. These courses are not that advanced like learning .NET or J2EE.
But these courses might help you to learn other really advanced courses that are more technical than these.