How to become a journalist? This is a question that several teenagers and sometimes, young women and men in their 20s ask me frequently.
My honest answer: you cannot simply become a journalist by studying a Journalism Courses and graduating with honors. Indeed, you'll just hold a journalism degree but never become a journalist.
Perhaps you're shocked by this unexpected response. Therefore, as a journalist with over 28 years of experience of which 22 years were abroad- let me explain what journalism is all about.
What is Journalism?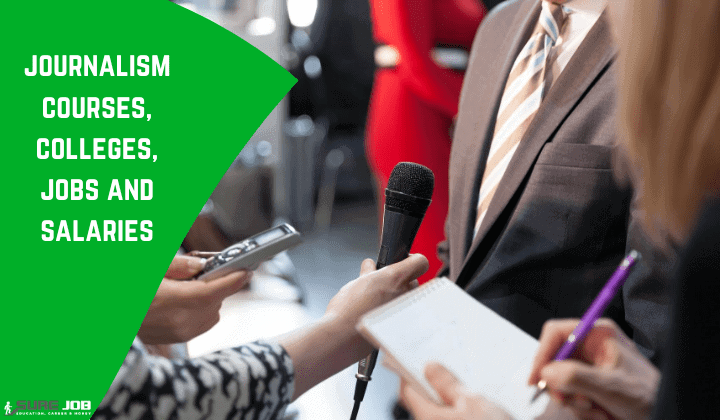 Journalism isn't just a job, career or profession as most people commonly believe. And nor is it supposed to be glamorous, as it has become nowadays.
In my brutally honest opinion, journalism is a mission. And a rather dangerous mission that can cost your life or even leave you traumatized for life.
Here're some facts about journalists. Across the world in 2019, a total of 49 journalists were killed, 57 were being held hostage with no end to their situation in sight. And some 389 journalists were in jail.
Countless journalists have just vanished off the streets mysteriously even as their families anxiously hope they'll return home someday.
Does this sound scary? It should.
Because you can never become a journalist by merely studying a course. Journalism requires that innate passion and fire from within that no college or degree can instill.
It requires courage to chase hitherto unknown facts, uncover dark secrets, venture into danger zones by risking one's safety and life and have the courage to withstand intimidation and threats from people.
In brief, you learn journalism on the streets, in everyday life and without the comforts we take for granted.
Rigors of Journalism
Journalism requires endless hours of dedicated hard work, the ability to work without sleep, food and sometimes both.
A good journalist is ready for action round the clock and willing to do whatever it takes to get that story that could make a difference to one or several lives.
For close to three decades, I've been through every stressful situation that life could throw at me for being a journalist.
Journalism depends upon your natural instincts to find what's news and present in a manner that appeals to the largest audience possible.
I'm neither a journalism graduate nor a mass communications expert. Yet, during my days as journalist, I've seen astounding success in this chosen mission. A success that several can dream about but few can achieve.
Don't Get Scared
Understandably, my personal narrative of journalism might put you off from making that "career" or selecting journalism as your "profession."
But it needn't be so. Because nowadays, almost anyone can become a journalist with a good degree from a reputed journalism college or university.
However, a degree doesn't mean you won't need that passion and extra efforts that I mention earlier.
You can get a job as a journalist with mere journalism courses- that's possible. But you can't become real journalist without most of what I've been through personally.
Therefore, let's see what are the various degrees in in journalism you can get.
Journalism Courses & Degrees
Earlier, there were few journalism courses that were available for students anywhere. However, the mid-1990s suddenly saw a spurt in the number of colleges- both private and state-run, offering journalism courses and degrees.
Currently, there are several different kinds of journalism courses and degrees available across India.
Diploma in Journalism
Bachelor of Journalism
Bachelor of Journalism & Communications
Bachelor of Media and Communications
Bachelor of Mass Media & Journalism
Bachelor of Media & Advertising
Basic Course in Photography & Videography
Usually, any of these qualifications would be adequate to get you entry level jobs at a newspaper, magazine, news website, TV channel or even the Public Information Bureau, the publicity wing of the Central, state governments and Union Territory administrations in India.
Additionally, you can also do a Master's degree in these above topics. Usually, the syllabus for all these journalism courses is almost similar.
A Master's degree in journalism can help you find research jobs at media outlets.
If you wish to get any of these degrees and start working for a news media company, I would recommend you attend only the best journalism colleges in India.
Best Journalism Colleges in India
You can find journalism courses at several colleges and universities. As I mention earlier, the curriculum would be somewhat similar.
And I'll repeat that becoming a journalist doesn't depend upon what you learn at college. However, here're some colleges that have some good courses that may help you enter journalism.
Department of Communication & Journalism (Pune, Maharashtra)
Department of Communication & Journalism in Pune is among the oldest colleges of its kind in the country. It traces history to 1956.
The department offers various courses for aspiring journalists. It is affiliated to the Savitribai Phule Pune University, Pune.
Department of Journalism & Mass Communications (Hyderabad, Telangana)
Also one of the oldest journalism colleges in India, the Department of Journalism & Mass Communications in Hyderabad functions under the highly respected seat of learning, Osmania University. A degree from this department is sure to get you a job easily at any media outlet in the country.
Department of Communication & Journalism (Mumbai, Maharashtra)
The Department of Communication & Journalism at the University of Mumbai is a fairly recent entrant in this field. It is operating since 2003. However, this journalism college offers only Master's degree in various fields of journalism.
A degree from this college is very prestigious and can help you get excellent jobs in newspapers and corporate giants that require public relations managers, among others.
Jadavpur University (Kolkata, West Bengal)
A Master's degree in Journalism & Mass Communications is available at the prestigious Jadavpur University in Kolkata, West Bengal.
This is a post-graduate course for people that hold a Bachelor degree in any other stream and are interested in journalism studies.
The two-year Master's degree course is conducted by the Department of Adult, Continuing Education & Extension at the Jadavpur University.
Admission criteria is very stringent since the university admits only outstanding students that have genuine interest in studying the journalism courses.
Indira Gandhi National Open University (New Delhi, NCR)
If you're already working someplace and wish to find work at a news media organization, try the Post Graduate Diploma in Journalism & Mass Communication available from the Indira Gandhi National Open University (IGNOU) in New Delhi.
The course has a minimum one-year duration but you can take as many as four years to complete it.
IGNOU also offers the Certificate Course in Community Radio (CCR) with a two-year duration.
This course is ideal for people that wish to work at small, community radio stations that are being set up across India to bring education and news to rural households and remote communities.
Both these journalism courses from IGNOU do not require any special qualifications other than Higher Secondary Certificate. There're no age and other restrictions for candidates.
Department of Journalism & Mass Communication (Varanasi, Uttar Pradesh)
This is a fantastic college for those interested in making a career in the booming Hindi media and government-owned media outlets such as All India Radio, Doordarshan, Press Information Bureau and other similar organizations.
The Department of Journalism & Mass Communication at the Banaras Hindu University has been known to produce some of the topmost Hindi journalists of India.
The department has been functioning since 1973, when it was part of BHU's Department of Arts.
There're three distinct journalism courses at BHU. These include Master's degree in Journalism & Mass Communication, Masters in Corporate Communication Management and Doctorate in Journalism & Mass Communication.
Remember, BHU is a very respected seat of higher learning in India and hence, every degree can help you enter the journalism field. BHU also has its own resources for excellent in-house training.
Tata Institute of Social Sciences (Various Locations)
A fabulous course- Master of Arts (Media & Cultural Studies) is available from Tata Institute of Social Sciences. They have campuses in Mumbai, Tuljapur, Guwahati, Chennai and Hyderabad.
This course aims at developing journalists that can create documentaries about culture and society and present it through various modes for the general public. It also provides skills to open or work at community radio stations.
The TISS course is very specialized and mainly deals with creating videos on media, culture, tradition and heritage for TV and other platforms.
Since this course is one of its kind in India, it is ideal only if you wish to enter this niche journalism and create documentaries. You will also learn writing and presentation skills.
However, this course isn't about covering politics, crime and other stuff that news organizations usually are interested in. Instead, this is a course that helps foster cultural understanding among people.
Department of Journalism & Communication (Chennai, Tamil Nadu)
Collaborations with several foreign institutes and online lectures alongside classroom training are some of the features of journalism courses available from the reputed Department of Journalism & Communication at University of Madras, Chennai.
This is also one of the oldest and most respected seat of learning in India.
This department has four distinct courses in journalism studies. Certificate in Journalism which was launched as early as 1947 and relaunched in 1975, MA in Journalism & Communication, MA Journalism- Online Media and Master of Philosophy (M. Phil) in Journalism & Communication.
By every standard, these eight are the best colleges across India for journalism studies. You will learn a lot about the media, news reporting, photography and certain other skills that can help you become a journalist.
Once you take any of these journalism courses, there're several kinds of jobs you can apply for.
Jobs After Journalism Courses
If you're wondering what kinds of jobs you can apply for while doing or upon completion of a journalism course, here're some details.
Proofreader
Reporter: for newspaper, TV, website, magazine, newswires
Subeditor: for newspaper, TV, website, magazine, newswires
Photographer: for newspaper, TV, website, magazine, newswires
Researcher: for newspaper, TV, website, magazine, newswires
Archivist: for newspaper, TV, website, magazine, newswires
Videographer: documentaries, news
Features Writer: for newspaper, TV, website, magazine, newswires
Content Writer: for blogs, companies and assorted clients or freelancing
Content Editor: for blogs and companies owning websites
You'll find entry level jobs in almost every category I am listing above. You can also work as freelance journalist.
Importance of Internships
Remember, it is most important to do an excellent internship with a news organization during the final year of your journalism studies. Because during internship, you'll learn a lot about what it takes to work at a media outlet.
The newsroom is the busiest part of any excellent media organization. That's because news from India and around the world keeps pouring incessantly every single second of the day. And people there have to keep tabs of what's relevant and urgent.
Internships will also prove whether you can become a journalist or not. Believe me when I say this: I've seen majority of journalism students drop out of internships and sometimes, abandon their journalism courses within the first few days of internship.
Sadly, most of them awoke to the fact that they're doing a journalism courses for the wrong reason.
Hence, it is extremely important to do an internship at media organizations during or after a journalism courses.
Journalism Salaries & Perks
Actually, the remuneration for journalists in India depends upon the Wage Board for Working Journalists of the Central Ministry of Labor and Employment.
In recent years, working journalists are demanding parity with the 7th Pay Commission that decides pay scales of government employees.
However, the issue of revising salaries in accordance with 7th Pay Commission has become a major bone of contention between various trade unions of journalists and their employers.
Media organizations claim they cannot pay high salaries due to dropping profits due to lower advertising revenues and other reasons.
On the other hand, journalists say that existing pay scales do not justify the long hours and efforts and nor do they compensate for risks involved in journalism.
No resolution to this imbroglio seems to be in sight. Some petitions and cases by journalist unions are pending at various courts across India.
Therefore, a media organization will not recruit you as an employee. Instead, you will have to sign short-term to mid-term contracts that range between six months to three years for a news media organization.
What This Implies?
There're several cons of working on short or mid-term contracts with media organizations. The topmost among them being job security.
There're no guarantees that a news organization will renew your contract when it nears expiry. Meaning, you might have to start looking for fresh jobs matching your skills and experience.
The contract system enables news organizations to dispense with paying certain benefits such as Provident Fund and other perks. Instead, they can simply offer a fixed pay and allowances.
And in some instances, you will be just given a fixed, all-inclusive amount of money without any perks.
There're also some news organizations that won't serve you a letter or contract at all. Instead, you'll have to present an invoice to the company during the last week of every month, stating the amount agreed between you and the management for your services.
This implies you're not on payroll of the news organization but merely working on freelance basis.
Age Restriction for Journalism Jobs
While no media outlet declares this openly, most do not hire people that are 35 years old and above for journalism jobs. Unless they're looking for seasoned journalists for some very senior position.
This means, the choice of jobs also starts diminishing once you reach that age. Jobs at very senior positions aren't available easily. Hence, you might have to leave journalism and eye other options such as corporate communications or public relations.
However, I will list average pay scale for journalists nowadays. These are based upon various sources that I've found through online research.
Average Journalist Pay Scale
Usually, an intern would earn between Rs.5,000 and Rs.7,000 per month at any medium to large media organization operating from a major city.
1- 3 year experience: Rs.15,000 to Rs.25,000.
3- 5 year experience: Rs.25,000 to Rs.40,000.
5+ year experience: Rs.50,000 and above.
If you're lucky enough to make your way up the echelons and reach a senior level, you can earn as much as Rs.500,000 per month or even higher, depending upon your designation and the media organization.
Important Facts about Journalism in India
One more very important thing to bear in mind: India ranks 142 on the World Press Freedom Index.  This is a very shameful rating for the country.
Countries that lag behind India are mainly underdeveloped nations and state sponsors of terrorism. India is already on the 'Red List' of nations on the World Press Freedom Index of the Paris-based non-profit organization, Reporters without Borders (RSF).
India's press freedom ratings have taken a heavy beating over the last few years due to various reasons. This will be evident to anyone that reads newspapers or watches news on TV.
The unhealthy and despicable practice of paid news, which some unscrupulous news media organizations indulge in has further denigrated the once healthy rankings of India's press.
Given the current scenario, it might not be long before India slips to the 'Black List' of countries on the World Press Freedom Index.
Closing Thoughts
Before concluding, I'll reiterate that journalism is a mission unlike any other. Yes. A good journalism degree can help you start off with some news media outlet in India. But becoming a journalist isn't as easy as getting a degree and a job with a journalistic title.