In this post, you are going to learn about the importance of ethical hacking, career as an ethical hacker and best ethical hacking courses. We have included even free online courses for beginners.
Ethical hacking presents a superb career opportunity nowadays. The reason is simple: we're living in an era where dependence upon the Internet and various online processes is growing exponentially every day.
Check activities you've done a couple of hours before reading this article. Surely, you'll have done something online such as checking or sending emails, posting on social media, online shopping, or even a financial transaction.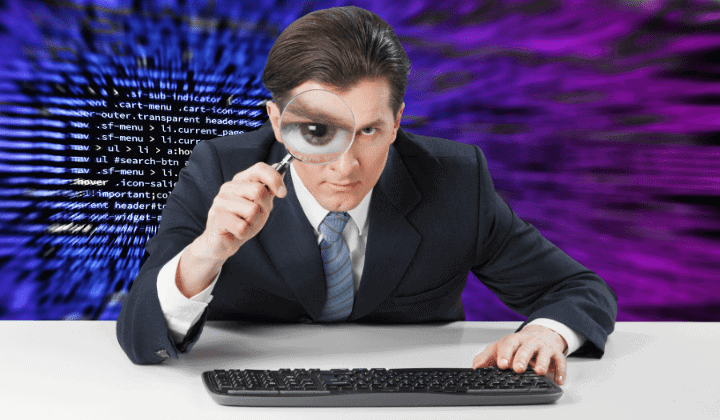 What does This Mean?
This increasing dependency on the Internet and various online processes leave a lot of scopes for criminals and terrorists to target your life and you in different forms.
For example, a hackers can gain illegal access to your home or office computer and steal personal information for criminal purposes such as identity theft. In fact, identity theft is the fastest growing crime in the USA and worldwide.
We're all aware of cyber-criminals attacking computers with ransom ware and hijacking data, denying legitimate owners any access till they pay up.
Then there're incidences of cyber-terrorism that stem from various countries or terrorist organizations. The bad news is that such cyber-terrorism attacks are on the rise and the number is expected to grow exponentially in the coming years.
Phishing attacks are also showing an increase, with countless such crimes reported during the Covid-19 pandemic rattling the world since late 2019 and early 2020.
Cyberattacks against banks and financial institutions are quite common nowadays. There're numerous instances where details of bank customers, their credit and debit cards as well as account numbers have been sold on the Dark Web.
Importance of Ethical Hacking
The above scenarios aptly prove dangers that are lurking on the Internet. Cyberterrorists and cybercriminals exploit vulnerabilities of a computer system to launch attacks.
And ethical hacking helps individuals, organizations, and governments detect these vulnerabilities and plug loopholes so that cyber terrorists and cybercriminals cannot gain illegal access.
However, to know weak areas or vulnerabilities of a computer network or system, ethical hackers also have to copy tactics and techniques of cyber criminals and cyberterrorists.
The only difference is that ethical hackers do so to protect you and various organizations. Hence, such hackers are known as "ethical hackers." And the process is known as "ethical hacking."
In our era, preventing such cyberattacks is of supreme importance. Hence, there exists tremendous scope for careers in ethical hacking.
Top 10 Ethical Hacking Courses
Therefore, if you wish to make a career in ethical hacking and help make the Internet safer for everyone, take any of these top 10 ethical hacking courses that're available online as well as offline.
There's no shortage of excellent jobs for ethical hackers with the right qualifications, skills, and experience.
So, here's my list of the 10 best ethical hacking courses you could do online or offline.
1. Certified Ethical Hacker (EC-Council)
The topmost course in the world is online and available from EC- Council (EC). This course, known as Certified Ethical Hacker. EC-Council says this course is recognized by every top employer in the world.
In fact, the list of organizations that hire ethical hackers with EC- Council qualifications ranks among the top 10 of the global Fortune list.
2. Comprehensive Ethical Hacking Course (IIT-Kanpur)
Also on top of my charts is the Comprehensive Ethical Hacking Course conducted by Electronics & ICT Academy at the Indian Institute of Technology (IIT) Kanpur. This is a comprehensive online course conducted by IIT faculty itself.
Economically priced at Rs.4,237 plus Goods & Services Tax, the course is open to all IT experts and spans 19 hours over three months. It is also available in Hindi language.
3. Certified Security & Ethical Hacking Specialist (Aptech Ltd)
Spanning two terms over 13 months, Aptech Certified Security & Ethical Hacking Specialist is an offline, classroom study course. It comes from India's largest IT training institute, Aptech Ltd.
The institute has a global presence. You can request free, online counseling from Aptech faculty. This course has global acceptance.
4. Swayam– Government of India Courses
Swayam, the education portal of the Indian government conducts two specialized courses that consist of ethical hacking as topics. One is the Data Mining course and the other, Cyber Security.
Additionally, you can also register for occasional courses that specialize only in Ethical Hacking and are conducted by trained faculty from Indian Institute of Technology (IIT).
Computer forensics and ethical hacking form two main features of the Bachelor of Computer Sciences, a three-year offline course available at the University of Mumbai.
This is a high-demand course since the certification is valid worldwide. You can also opt for the Master course with ethical hacking as specialization, after completing of this course.
6. Various Ethical Hacking Courses (IGNOU)
From six-month Certification and Diploma to three year Bachelor degrees in Ethical Hacking, you have a wide selection of Ethical Hacking courses available from India's largest distant training institution- Indira Gandhi National Open University.
These are online ethical hacking course, approved by the All India Council for Technical Education (AICTE). While the Certificate and Diploma courses are designed for IT experts wanting to learn Ethical Hacking, the degree courses are for computer sciences with emphasis on ethical hacking.
7. Various Ethical Hacking Courses Courses (University of Madras)
A Diploma course in computer applications and cybersecurity, Bachelor of Computer Science, and Master in Computer Science are three courses available online from the University of Madras.
These courses contain advanced ethical hacking technologies as part of the syllabus. They're available from the Institute of Distance Education at the university.
A four-month online course known as Certified Ethical Hacker is available from ISOEH, a private institute in India. This course is valid worldwide. ISOEH has tied-up with EC-Council and top universities in India to provide this course.
The course syllabus also corresponds with that of EC-Council. The course consists of 20 modules. The institute is accredited to NASSCOM and other authorities in India.
9. Integrated Master of Computer Science in Information Security (BITS-Pilani)
The Integrated Master of Computer Science in Information Security is the most coveted offline course that usually fetches topmost jobs in India and abroad.
This is a very tough course to enter since you'll have to hold a Bachelor's or engineering degree in computer sciences.
Furthermore, a stiff, competitive exam is also held by Birla Institute of Technology (BITS- Pilani) for admissions to this course, available from its Hyderabad campus.
10. Various Online Courses (Coursera & Udemy)
If you don't wish to study any of these specialized ethical hacking courses, look for free and paid short courses on two Learning Management Systems- Udemy.com and Coursera.com. Both have countless online ethical hacking courses.
A few basic ones are free ethical hacking courses and will provide some information and very basic skills on ethical hacking. Or look for paid ones that suit your requirement and are created by master trainers from topmost universities and IT companies.
In Conclusion
Ethical hacking is a fast-growing, high-demand skill in India. As a result, salaries are also very high. According to Payscale.com, an ethical hacker in India earns between Rs.125,000 to Rs.3 million per year, depending upon qualifications, skills, and experience.
It's worth remembering that only Certified Ethical Hackers from topmost educational institutions only enjoy such high pay scales. Others from countless private institutions can't expect these salaries. Therefore, be careful while choosing an ethical hacking course.