Looking for a way to get your MBA degree without disturbing your work? Then online MBA is your best bet! Get the best of both worlds by studying at your own terms and getting the quality education that will help you to excel in your career.
Once you have decided to pursue online MBA, you will start to wonder the benefits that it will provide you with. There are many types of MBA course: part-time online programs, full-time online programs.
If you are looking for an off-campus program that won't require you to be at a specific location at a given period of time, then online MBA is perfect for your requirements.
They offer a unique experience that meets your personal preferences and educational goals with ease and perfection. For every independent-learner, these types of courses are the best way to increase the horizon of their qualifications.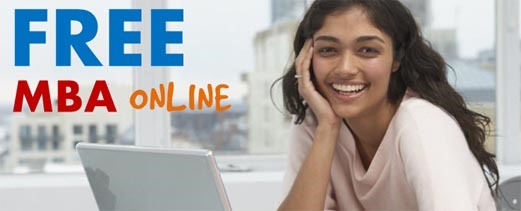 Online Versus Traditional Learning
If you are receiving the same education, then on-campus and online programs are very similar. You will be subjected to the same curriculum, assignments, teachers, paper and projects as you will have to undergo in traditional learning.
You will also be included in group projects and face-to-face chat with faculty and other students are also allowed.
There is also a big difference between these two forms of education. In online learning, technology runs the show. You will watch lectures on streaming videos and have a face-time with teachers and other fellow classmates.
You will be given access to chat rooms, forums, and other group discussion platforms, to actively participate. In traditional learning programs, you will be physically present to attend all these events.
Pros of Online Learning Programs
There are many advantages of getting enrolled into an online education course. Primarily, you will e allowed to continue your job while you learn your new management skills.
Apart from this, you will be allowed to have your own flexible studying schedules and a very user-friendly online learning virtual environment.
You can access any lecture at any time and complete your worksheet at your convenience. These benefits are encouraging more and more business school to launch their online MBA course, to help working students to gain a quality education with ease.
Stigmas Related to Online MBA Programs
When good thing happens, there are also few rumors that brew to break it popularity. Same is the case with online MBA programs. The biggest stigma associated with this education is that it has no history.
People tend to doubt the quality and effectiveness of its education. Over the years, the credibility of such programs has improved tremendously. From private institutes to governmental ones, every business school wants to launch their own online program.
You can select in customary online courses or advanced ones, contingent on your own decision and prerequisite.
In any case, you will be given an extraordinary introduction, instructive substance and top of the line notes to concentrate on with. It is vital to know the contrasts between diverse courses, which will permit you to settle on an educated choice.
The innovation of web has made it simple for understudies to learn and grow their instructive skyline to new levels without lifting a finger.
Team up with gathering task, dialogs and get back productive inputs. Get confirmation in your most loved online MBA course and turn out to be best at your work with upgraded abilities and demonstrable skill.
The beauty of MBA distance education is such that you can have the luxury of studying at home.