An acute shortage of cyber security experts is threatening the world. Everyone from your family to that astronaut on a space station is prone to a cyber attack.
Ever-increasing dependence on the Internet and computer systems has made personal, national, and global security more susceptible to criminals and terrorists. Hackers persevere tirelessly to siphon off money from people, banks, and companies.
Terrorists aim to disrupt the everyday lives of governments and their people through cyber attacks.
Sadly, cyber security remains relegated to the back seat of personal, corporate, and national priorities despite these grave threats. There are clear pointers that students who take cyber security courses stand to make excellent careers in government and private jobs.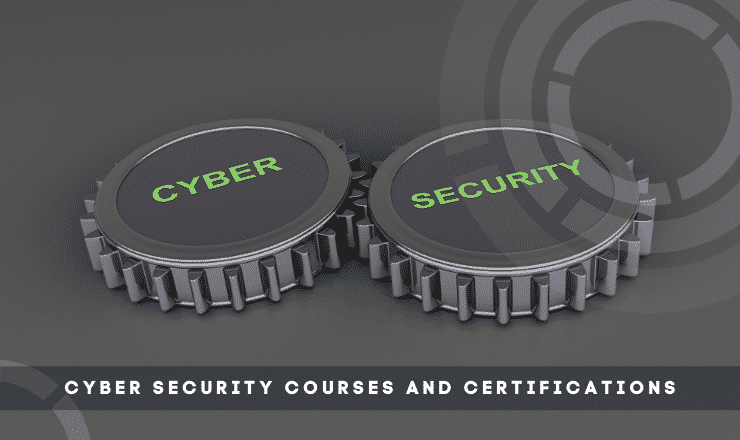 Advantages of a Cyber Security Course
By 2019, the world will require some six million cyber security experts but face a shortfall of over 1.5 million trained and skilled professionals, experts at Symantec and Cisco aver.
The global cyber security industry is estimated to cross the US$ 220 billion mark by 2021. Over 200,000 cyber security jobs in the US alone have gone unfilled since 2015, industry reports claim.
With Internet proliferation growing exponentially, it is imminent for the chasm between demand and supply for cyber security experts to widen—governments and Public Sector Undertakings worldwide offer offering offering offering offering offeringoffering lucrative packages and remuneration for cyber security professionals.
Understand What is Cyber Security
Cyber security involves everything: from protecting your family's privacy online to preventing illegal access to bank accounts, from securing data of small businesses to corporate giants, defending attacks against a country's defense systems to unauthorized access to state secrets and complex aerospace programs. It is not a mere cat-and-mouse game between good and bad guys, as depicted in movies.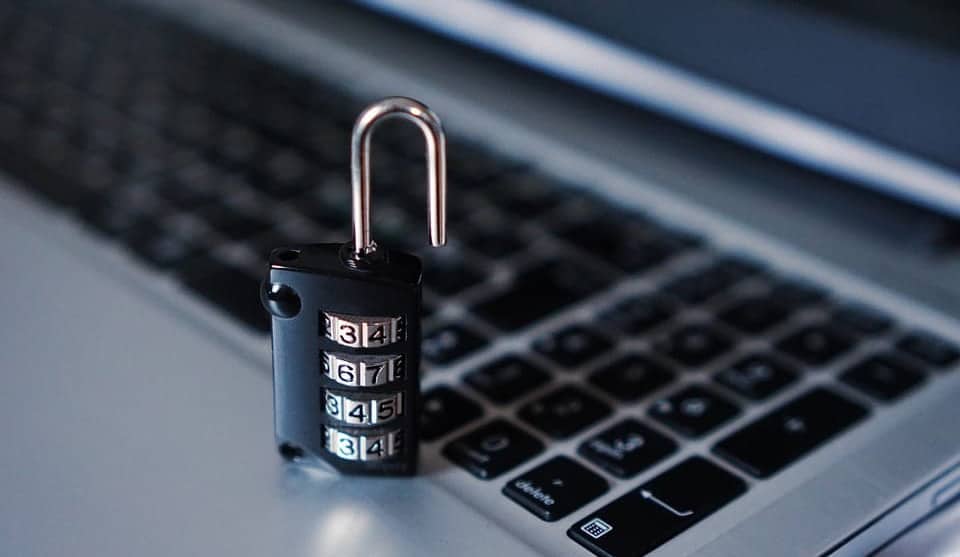 Reasons Why Cyber Security Courses Are Crucial
Over 3.5 billion people worldwide- or 50 percent of the global population- are connected to the Internet through PCs, laptops, and mobile phones, according to the International Telecommunications Union (ITU).
Internet penetration in India, the Middle East, Africa, and South America is on the upswing thanks to advances in mobile technologies. Affordable, intelligent phones are encouraging people to connect to the Internet.
And protecting half the population of Planet Earth is not an easy task: It will require a giant army of cyber security experts spread across the world.
Top Destinations For Cyber Security Courses
The US (sans institute) is undoubtedly the top destination for students and IT professionals eyeing careers in this field. Excellent courses are also available in India and Europe, though these are best suited for local careers.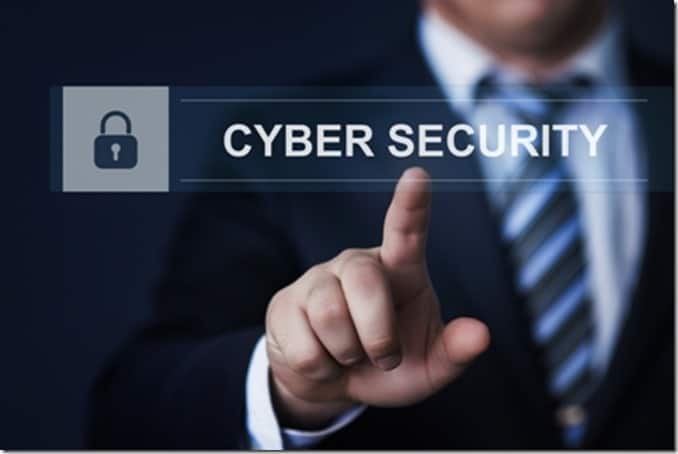 Free and short online courses from American educational institutes are available. These free courses mainly serve as teasers to entice students and professionals to enroll in more extensive programs.
Certification as a cyber security professional, however, comes from specialized organizations.
Types of Cyber Security Courses
Cyber security courses worldwide are offered in three broad categories:
Fresher: For undergraduates wanting to make careers in cyber security. These courses are recommended for students with an aptitude for complex calculations, formulae, and computing.
Professional: Qualified IT experts looking for a career shift or widen their skill offerings. These programs are tailored for people already working at IT departments of banks, companies, and the government.
Informal: Such courses are availed by younger students, housewives, senior citizens, and anyone interested in basic cyber security. They aim at training people on protecting themselves and their families from online threats.
Courses for all three categories of students are offered on-campus (classroom) and online.
Professional courses are of two to four years duration. They involve extensive classroom, home, and practical studies.
Informal or casual courses last three to six months and can be done at leisure.
The cost of a cyber security course varies: Some introductory courses are available free. Professional and specialized courses cost according to the location and duration.
A look at top cyber security courses
Microsoft Virtual Academy
Microsoft Virtual Academy, operated by Microsoft, offers a wide array of 35 online certification courses in cyber security. They cover a broad spectrum of topics related to Microsoft Windows and operating systems.
MVA's courses are strictly for IT professionals since they are rather complex. They are available to learners worldwide.
Apple Training and Certification
Apple features a variety of certification programs through its online learning portal. Certifications for macOS and OS X courses for better cyber security, though these are considered to be almost hack-proof operating systems.
International Information System Security Certification Consortium- ISC (2)
This is one of the most crucial certifications for anyone wanting to make a career in cyber security. International Information System Security Certification Consortium is a non-profit organization tasked with cybersecurity training and certification worldwide.
You need an ISC (2) certification to qualify as a cyber security expertISC (2) certification. ISC (2) offers certification in 10 cybersecurity-related topics. Based in Clearwater, Florida, ISC (2) currently has over 100,000 members.
Worldwide Recognized Certifications :
Regardless of the college, university, and geographical location, you can study for a cybers ecurity program to obtain ISC (2) certification.
ISC (2) Certifications:
Systems Security Certified Practitioner (SSCP): For beginners in cyber security. SSCP is offered by (ISC)2. It is the first step to qualify for the CISSP.
Students who undergo the SSCP course will develop the skills required for entering the cyber security profession. It involves learning the basics of cyber security, cryptography, access control, malicious code, monitoring, analysis, network and communication protocols, security operations, and cyber security administration.
Certified Information Systems Security Professional (CISSP): Offered by the International Information Systems Security Certification Consortium (ISC)2, this course and certification impart knowledge on handling data and network security for the corporate sector.
ISC (2) Certification Main Topics:
Security and Risk Management
Asset Security
Security Engineering
Communications and Network Security
Identity and Access Management
Security Assessment and Testing
Security Operations
Software Development Security
Other Global Certifications For Cyber Security Courses
Certified Information Systems Manager (CISM):
This certification is given by ISACA, formerly known as International Systems Audit and Control Association. CISM focuses on the management of information security.
CISM certification is very stringent: all applicants are required to have at least five years of proven experience in diverse IT and cyber security fields. They have to complete a 200 question exam.
The questions assess the skills required for developing and managing information security programs and proper responses to security situations.
Certified Information Security Auditor (CISA):
Also, an ISACA certification, the CISA emphasizes information system controls and monitoring skills.
CISA certification consists of a very tough exam. IT professionals with a minimum of five years of experience can apply for CISA. It involves identifying and plugging vulnerabilities and other flaws in an enterprise environment.
Certified in Risk and Information Systems Control :
This certification aims at imparting vital skills for risk assessment and management. It enables them to adopt precise security measures.
Those who undergo the test will gain risk identification, assessment, response, monitoring, and reporting skills. A two-year work experience is a prerequisite for the exam. ISACA gives the certification.
GSEC – GIAC Security Essentials Certification: Global Security (GSEC):
Global Information Assurance Certification is ideal for fresher hoping to make a career in cyber security. GIAC is recognized globally for its high standards for certification.
GSEC-GIAC is for students and professionals who have hands-on experience in IT systems. It is open to those who do not hold any other IT certification. No previous training and experience are required.
Certified Ethical Hacker (CEH):
This certification is given by the International Council of Electronic Commerce Consultants (EC-Council). CEH utilizes the same hacking tools and malware used by hackers but with good intentions.
They expose weaknesses and vulnerabilities of IT systems in companies and other organizations. Once found, they find ways to make the data systems more secure against hackers.
The only qualification required to qualify for the 125 question exam is a two-year proven experience in IT.
EC-Council Certified Security Analyst: This EC Council certification is best suited for IT experts looking for jobs as administrators and risk assessment professionals.
It is one step above CEH since it involves understanding the impact of hacking tools and assessing the exact extent of damage they can wreak.
GPEN – GIAC Penetration Tester:
GPEN-GIAC aims to develop skills to uncover vulnerabilities and weaknesses of IT systems. It involves penetrating IT networks ethically and in a manner that does not violate any cyber laws.
Students and IT professionals can apply for the certification awarded after a 115 question exam without any other qualifications. No work experience is required to apply for GPEN-GIAC.
CompTIA Security+:
This is a globally-recognized benchmark certification. It signifies the best practices in IT security. This certification involves network security and risk management, identity management, security and organizational systems, cryptography, and attack prevention.
The CompTIA+ certification is offered by the Computing Technology Industry Association (CompTIA) and ranks among the best. No prequalification is required for the certification though organizers recommend a previous experience of at least two years.
State Approved Cyber Security Courses
US National Security Agency and Department of Homeland Security have designated several American colleges and universities as Centre of Academic Excellence (CAE) for their high-quality cyber security programs.
The NSA alone has designated 13 colleges and universities as CAEs. Students from these educational institutes are expected to work for the NSA and DHS upon graduation.
The move came in the wake of millions of sensitive documents from various government departments that were allegedly leaked to the news media, WikiLeaks, and foreign intelligence agencies. Called National Centers for Academic Excellence in Cyber Defense, more details can be availed at NSA and IAD.
Lucrative Salaries, Perks to Attract Cyber Security Professionals
Exorbitant salaries and offer opulent perks are on offer for cyber security experts. The jumbo-sized remuneration is due to two main reasons:
Shortage of adequate, skilled cyber security experts
The enormous responsibility of protecting the employer's data.
Salaries and perks range according to cybersecurity certificate and experience. They range from US$ 75,000 to US$ 120,000 per annum and more. These amounts are somewhat standard all over the world.