The world is dynamic, and thus new ways of life are introduced daily. Some of them are accepted with open arms, and some have to face criticism. One such surging way is cryptocurrency.
All of us have witnessed a drastic change in the value of Bitcoin. We know how its prices jumped from 0.09 dollars in 2010 to 60,000 dollars in 2021.
Investing in cryptocurrency can give you significant profits, but it also accompanies great risks. You can be rich if you correctly calculate your risks to investing in crypto markets.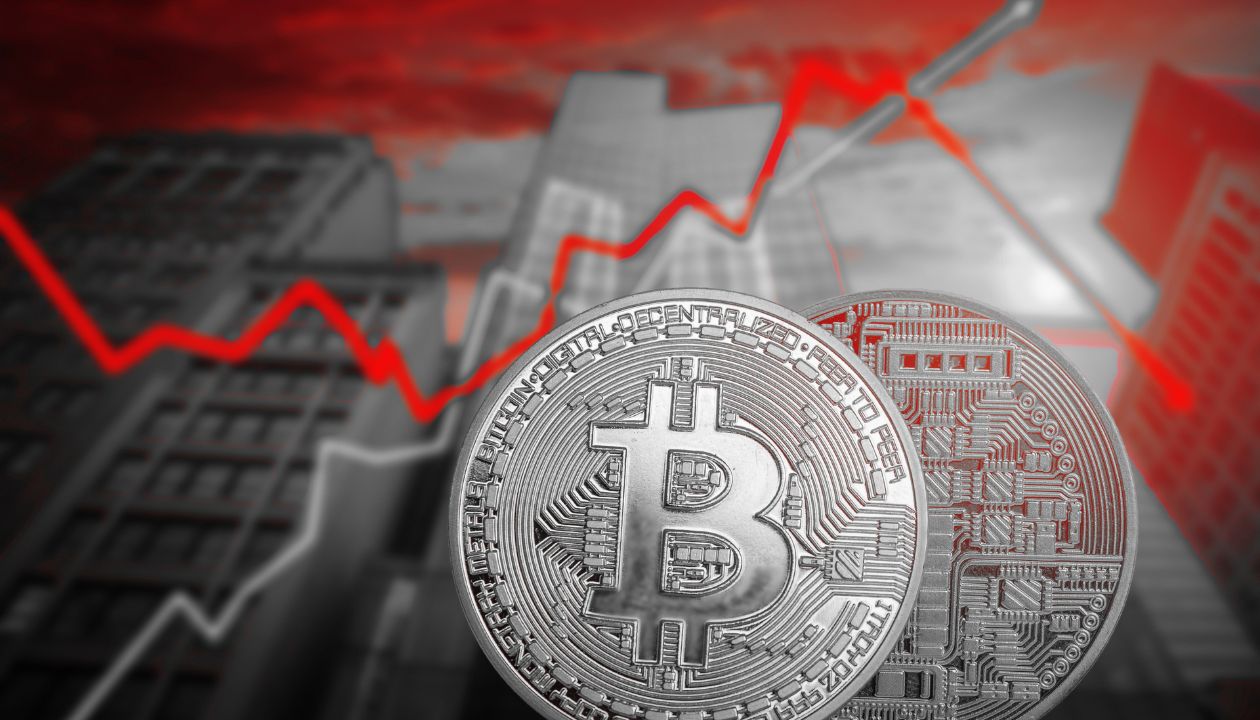 I researched the best platforms where you can buy, sell and store your cryptocurrency. So here are the top 17 apps for you to choose from.
Best Crypto Exchange & Trading Apps in India
1. Binance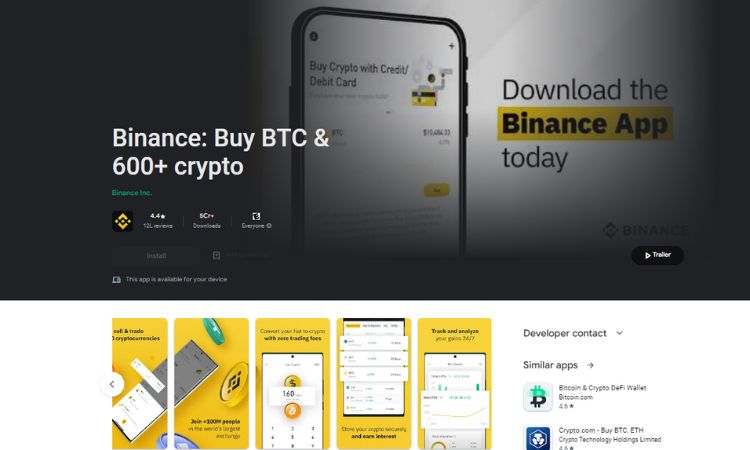 Binance is undoubtedly one of the most popular and secure platforms to trade your cryptocurrency. Founded in 2017, it is the world's largest crypto exchange by trading volume.
You can invest in more than 740 cryptocurrencies and fiat pairs. It has a powerful matching system can process up to 1.4 million orders in a second.
Binance has its token called BNB coins. You can trade BNB coins or use them to save on your fees. Binance has a lite and a pro version, making it suitable for beginners and advanced traders.
Ten percent of all trading fees received by Binance is allocated to its fund called "secure assets fund for users." It is an emergency insurance fund that protects the funds in extreme cases.
Also Read: What is Cryptocurrency?
2. Coinbase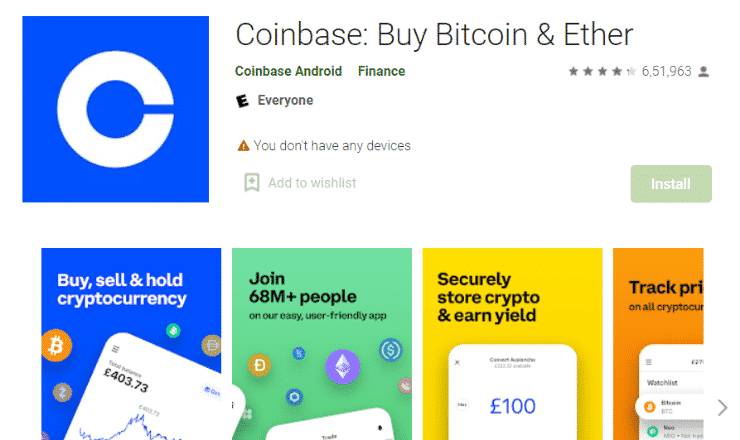 With over 73 million verified users and 10,000 institutions in more than 100 countries, Coinbase is a fully regulated Bitcoin exchange.
All the digital currency held online by Coinbase is insured, and its digital assets are stored in secure offline storage.
You can access crypto news, portfolio management, a crypto tracker, a dashboard, and a crypto ticker.
Coinbase has a very user-friendly and easy interface. Its 98 percent cryptocurrency is stored offline, and the rest is protected by leading online security.
You can trade over 100 coins here. It has a partnered app called "Coinbase wallet," where you can manage and store your assets.
3. WazirX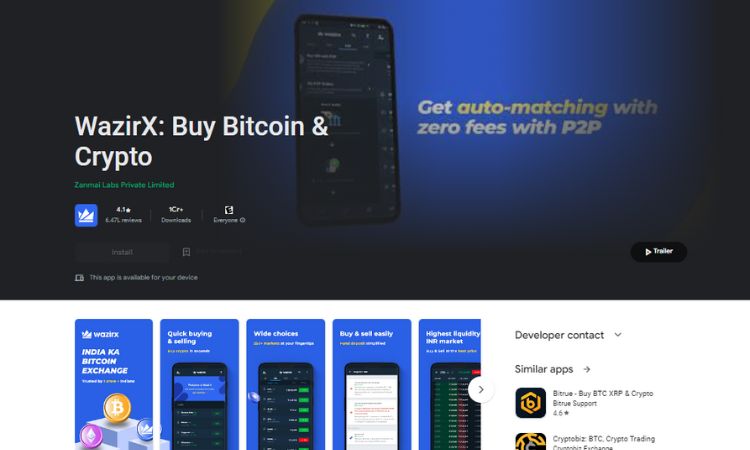 WazirX is India's fastest-growing and most trusted cryptocurrency exchange. Binance acquired it in November 2019 & Over 80 lakh users trust it.
You will find more than 100 cryptocurrencies to exchange and earn referral commissions upto 50 percent with no limit.
You can buy Bitcoin and other cryptos by depositing INR in the account. "WRX" is a token created by WazirX and the company promised that not more than 1 billion WRX coins will ever be minted.
It is a professional platform with highly enhanced UX and provides 24/7 customer support. WazirX has the first auto-matching P2P engine. Ninety percent of its P2P trades are completed within 10 minutes.
4. Vauld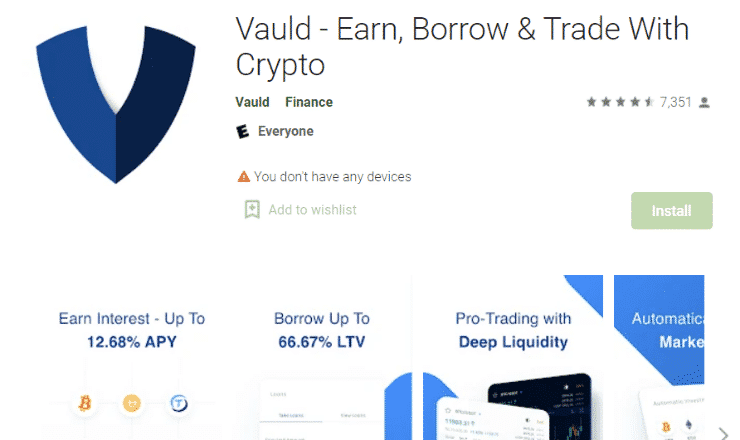 Vauld has 250 cryptocurrencies and tokens for you to invest. It keeps the business transparent, and thus, you will not discover any hidden fees while trading with vauld.
It has one of the industry's highest interest rates, and you can earn upto 11.5 percent of interest on your deposited funds. You can easily borrow with the help of loans, where the minimum loan amount is 100 dollars. 
Keep your funds in safe crypto deposits and get weekly payouts where interest rates are compounded every week. Vauld has liquidity of over 50 million USD. You are charged zero percent maker fees and 0.05 percent of taker fees. It is safe and easy to use.
5. Crypto.com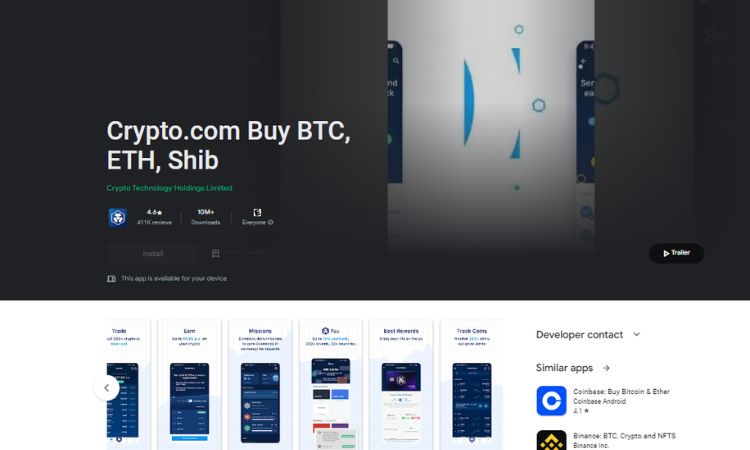 Starting in 2016, Crypto.com has built an entire ecosystem where you can buy, sell, and track over 250 different cryptocurrencies and more than 20 fiat currencies. It is one of the first companies to receive ISO certification.
Crypto.com is a very secure platform and has a land record of 360 million dollar insurance for its offline Bitcoin vaults.
You don't have to pay any transactional fees at Crypto.com. It pays you up to 14 percent per annum over cryptocurrency or USDC. If you make payments with their metal VISA cards, you can get up to 8 percent of cashback.
It has a clean and simple UI, and the matching engine can process upto 2.7 million transactions per second. You can get an instant loan by depositing your crypto.
6. CoinDCX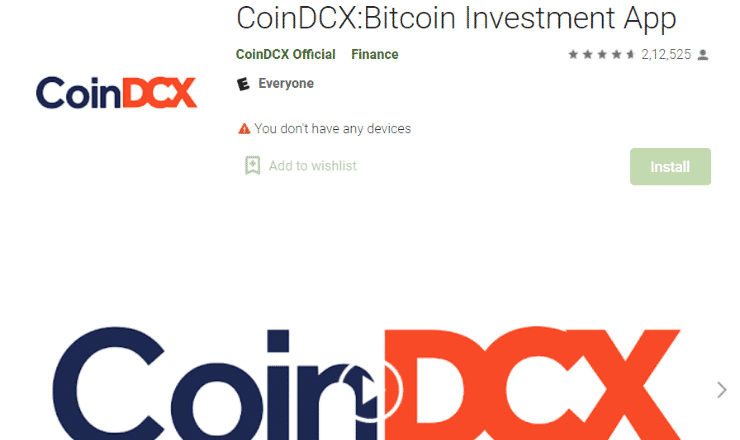 CoinDCX offers trading in over 200 cryptocurrencies and exotic altcoins. It is best suited for beginners to start their journey. It is a secure and user-friendly platform, with 98 percent of its funds stored in cold crypto wallets. 
Launched in 2018, CoinDCX is an ISO-certified company. They charge 0.2 percent fees on withdrawals and deposits.
You can do leverage trading with maximum leverage of 20X, which means you can trade 20 times your net worth. The site is improving day by day.
7. ZebPay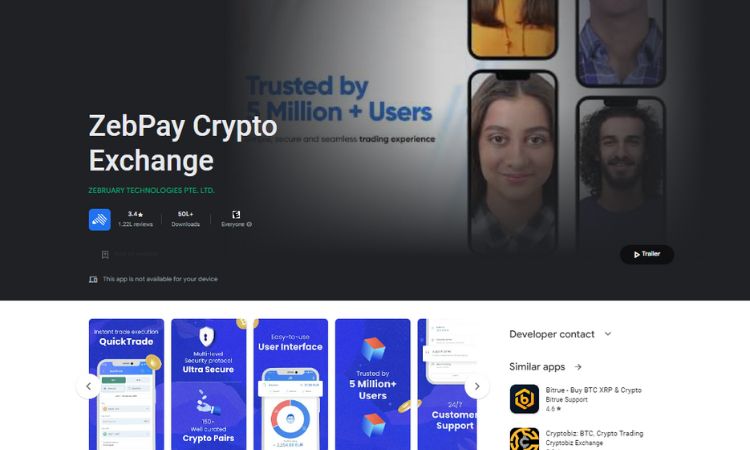 ZebPay has facilitated more than 10 billion dollars in trade volume to date. It believes that security is everything and, thus, has 98 percent coin storage in cold wallets, robust internal controls, and third-party security testing.
You can trade over 50 cryptos and INR pairs and earn up to 5 percent interest for just holding them.
You can deposit your long-term holdings and earn up to 10 percent interest. ZebPay charges 0.15 percent maker fees, 0.25 percent taker fees, and 0.1 percent to intraday traders.
It works in INR and has more than fifteen trading peers. You can deposit and withdraw all fiat and cryptocurrencies for zero fees from your ZebPay account.
8. CoinSwitchKuber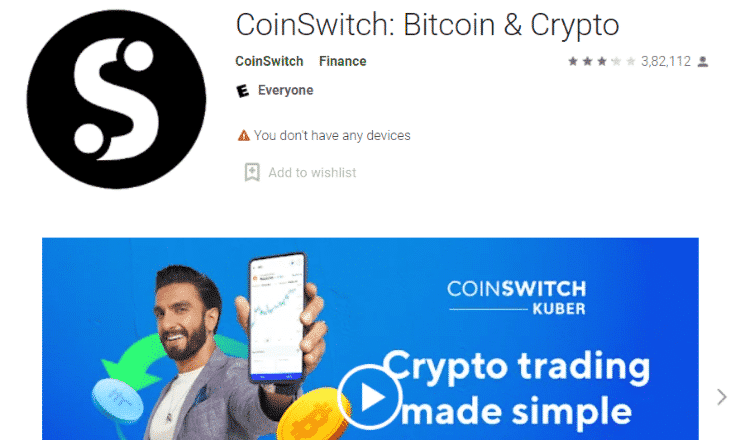 CoinSwitchKuber is one of the easiest platforms to buy, sell and manage investments. It has users from more than 160 countries and has processed over 5 billion dollars in trade volume. It is suited for both beginners and experts.
You have over 100 assets, 300 cryptos, and 45000 pairs to trade with. They do not charge any fees for trading, deposits, and withdrawals for the first 100 days.
They have prompt and efficient customer support and provide crypto news on the app.
9. Bitbns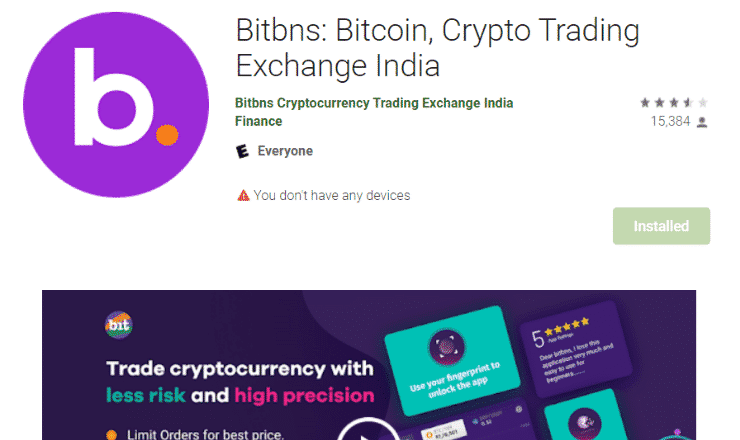 Bitbns is a part of buyhatke Pvt ltd company. Currently, more than 70 cryptos and over 1375 digital assets are listed on the platform. You must have a minimum net worth of INR 2000.
They bring you the ability to trade four times your net worth with 4X margin leverage. Traders, investors, and beginners can safely use its interface. More than 40 lakh active users already trust Bitbns.
10. Kucoin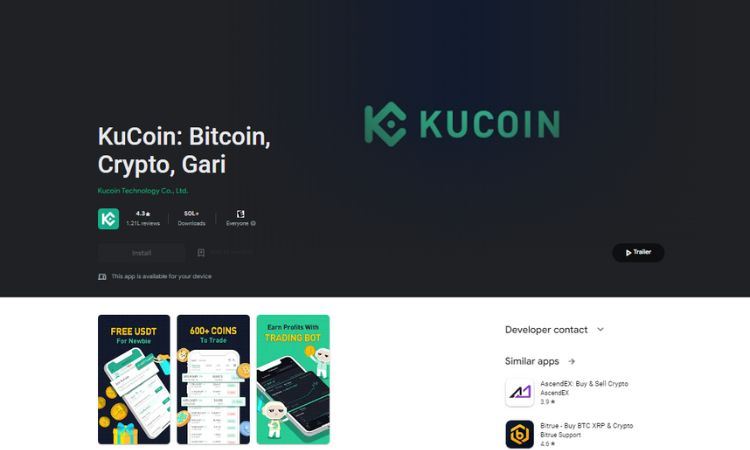 This is one of the top 3 exchanges which supports more than 500 coins and 48 fiat currencies. It has a whopping trade volume of 800 billion dollars.
You can start earning with as low as 1 dollar and get leverage of 20X on default and up to 100X on its pro version.
It has over 10 million global investors. You can also earn through crypto lending, bonus on holding its token called KCS, mining pool, referral bonus, and pool-X earn (professional asset manager to earn stable profits).
11. Hotbit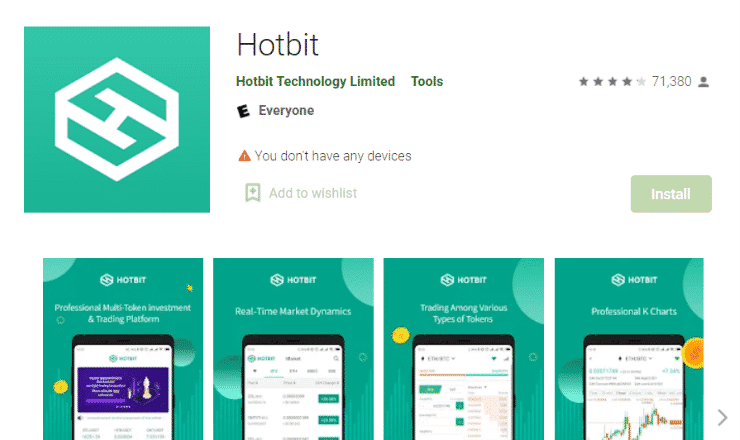 Hotbit has over 7 million active users in more than 170 countries. You can execute a trade using more than 200 crypto assets. Its security rating is B+ which is the same as Binance.
The interface is very easy and intuitive. You can earn interest on daily current deposits where no token lockup or freeze is required. It is partnered with popular blockchain technology industries like spark pool, Mytoken, CoinMarketCap, etc.
12. CoinEx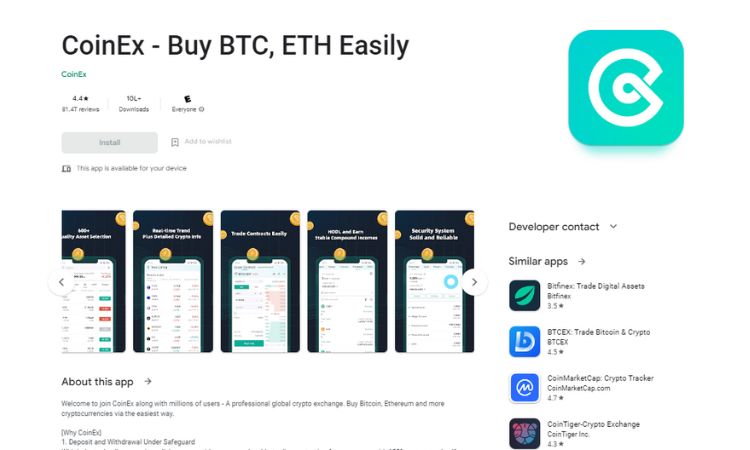 Starting in 2017, CoinEx has listed 506 coins across 911 markets. It is a U.K based company with its headquarters in Hongkong. The company boasts of rich R&D experience and a team from the world's leading internet and finance companies.
It has its own Coinex token to get you discounts as you trade. Its engine supports 10,000 transactions per second. You can earn 40 percent of your friend's trading fees as your referral reward.
13. Kraken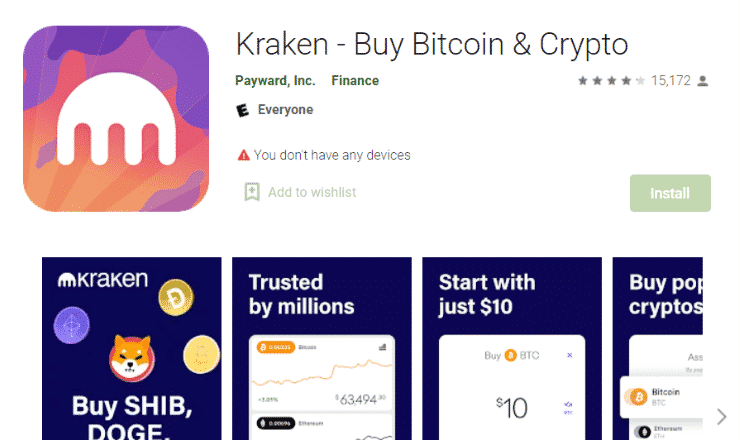 Kraken offers one of the most competitive trading fees. You can find over 50 cryptos to trade and get started with just 10 dollars in your account. Kraken provides exceptional customer service to its users to ensure a good trading experience.
They have a very feature-rich platform that is friendly for even advanced traders. An intuitive interface and leaderboard. Their currency is stored in cold wallets to protect them from possible online threats.
14. Trust: Crypto and Bitcoin wallet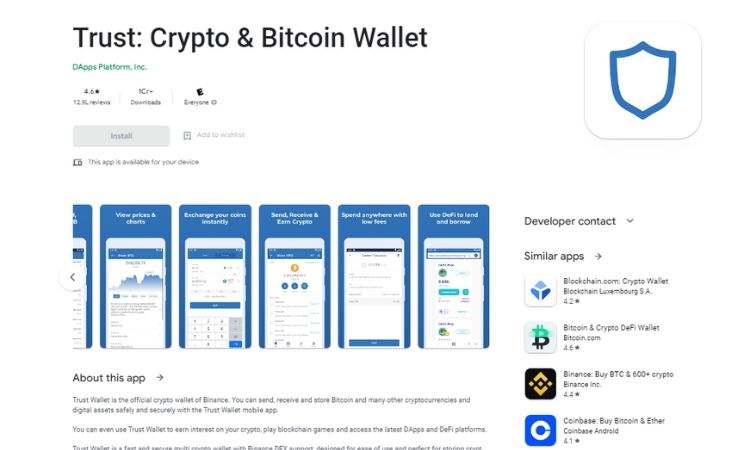 Trust wallet is the most trusted and secure wallet app. This is because they don't collect any of your data.
It supports over 1 million assets, 53 blockchains, and thousands of coins. This is the official crypto wallet of Binance. You can securely store the private keys on your device. 
Trust has military-grade encryption to protect it from all online interactions. You can earn interest, play blockchain games and access the latest DAapps and DeFi platforms.
Read: 11 Best and Legit Ways to Earn Bitcoins
15. CoinMarketCap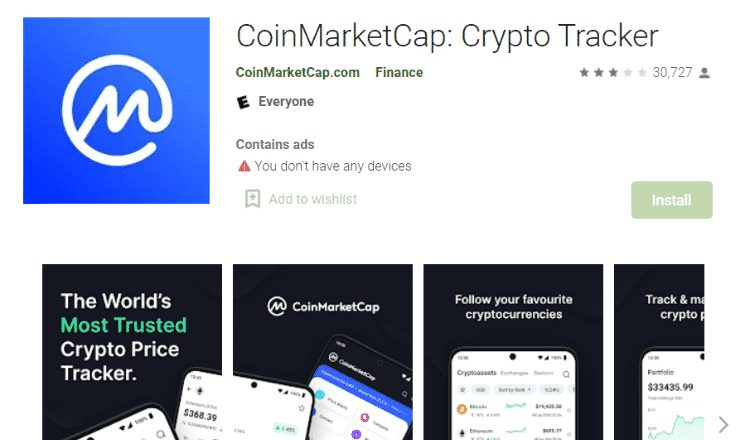 This is the #1 source for crypto news and lives crypto price tracking. It was founded in 2013 and acquired by Binance capital management in April 2020.
You can track over 11,000 cryptocurrencies over 45,000 active crypto markets and keep up to date with global crypto stats.
Their powerful price converter can convert crypto to crypto, crypto to fiat, or even crypto to precious metals. They are the most-referenced price-tracking website.
16. Sun Crypto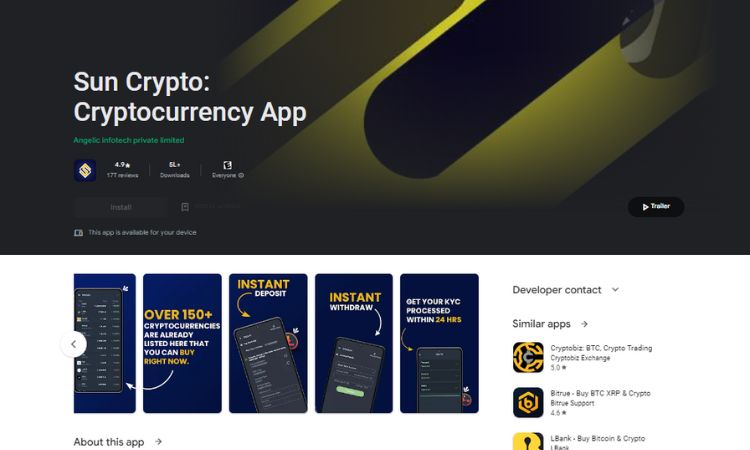 Sun Crypto is the first integrated platform for stablecoin swap and stake mining. You can start your investments with as low as INR 100. It provides reliable asset security, with 80 percent of cryptocurrencies stored in secure cold wallets.
Sun Crypto can handle more than a million transactions within a few seconds. It has an easy but powerful interface. They generate a daily volume of INR 100 million.
17. Lbank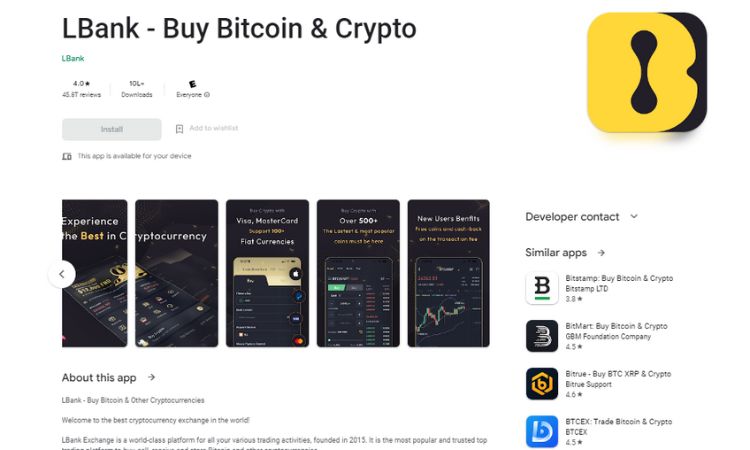 It is a HongKong based company with more than 4 million users. It offers crypto trading pairs for more than 95 tokens. It is a secure platform that provides both cold and hot storage wallets for fund security.
Lbank provides beginners with free educational resources and advanced trading tools and indicators. You can quickly open an account without much hustle.
Conclusion
So that is it. Log in and register in any of your preferred apps and start your journey in the world of cryptocurrency.