Have you ever imagined what if you can make money through your hobbies, or rather have you  ever thought you could make money without having any master qualification like MBA, MBBS, engineering , under your belt. No, i guess, so here is the solution for all those who want to earn money doing by things which you like and enjoy to do rather than doing the most popular 9 to 5 private jobs or sarkari naukri.
1.Photography:
Love Photography well this is a good news for you because you can make decent income doing this . There are several ways to earn from photography. One of the many methods is stock photography. So what is stock photography in simple words here?  You just need to capture high-quality photos, upload them to a stock website and then wait for people to buy them.
So now the big question is who buys this photos, Stock photos are used by website owners to promote articles and products. e.g.; you can sell your vacation photos to travel businesses, also food related photos to nutrition sites.
Bigstockphoto
Shutterstock
iStockphoto.
Fotolia.
2.Coaching/Consultancy ;
Well this might sound boring to someone but the fun part is yet to come . you just go with your hobby , so how to earn here, so here is the interesting part so you love computers then why not become a computer consultant, like gymming then offer yourself as a personal trainer or you are good in math then give math lecture as simple as that. Thus coaching can also earn you a lot with the fun element . The concept is simple you know something so  teach others and make money.
3.Writing
Like to write  then this is the best thing you can ever do in fact this is the best  thing you can do to earn money how can you monetize your writing skills here is a quick look in it
Sell articles online or to magazines, become a guest writer for others blogs, create your own blog and monetize it,or if you are very good in writing then you can create own e-book and sell it . Quality writing can make you good money .
You can join sites like Elance, ODesk, Fiverr etc. as a freelance writer where you are exposed to thousands of buyers.
4. Blogging
Blogging is again one of the best online jobs where you can make money by sharing your knowledge with others. You need to create a blog (either free on Blogger.com or own hosted blog on WordPress). Just update your blog daily with the topic of your interest & do little bit promotion & you will be on your way to make money.
You can use either AdSense or Affiliate marketing to monetize your blog.
5. Review products :
Well many people like to use various  products and many want to try out some thing different but are not so sure whether to try it or not so basically they are confused whether to try it or not, so to help those people you can write your own review about that particular thing or product.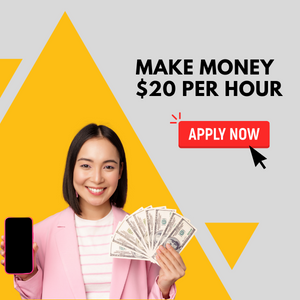 How to get started
So, here it is suppose you love to watch movies well good you can help others by giving your own review about the movie and can tell the person whether to watch it or not to waste their time with this movies, love gadgets then you can review gadgets like mobiles, tablets, etc also here you can make your gadget review video and put it in you tube which can also earn some money .
6. Selling products
Selling products is also one of the best  option for you ,  you can sell products related to your hobbies like arts, paintings , crafts, etc.
7. Design
If you are a good designer and interested to create new designs which are trendy and creative, then this one is for you .There are a various  sites that allow you to upload images for free and they have their designers to approve them and if your designs are approved they are put on the site in different categories and are for public view and buyers who are interested can pay a small amount to download the images for their use like for their design projects.
So what you can design ? There are numbers of items which you can design like T-shirts, bags, mugs , etc
Who will buy my designs?
sites like
8. Create your own website or blog
you can create your own website or blog related to your hobby . Then monetize your site with Google Ad sense . some people are making carriers out of blogging. so better utilize your hobby and earn more interestingly .
The list goes endless everyone can find  a scope in your hobby  so get ready to earn more interestingly….