The insurance sector of India is growing at an unprecedented rate. Figures issued by every major insurer of India reveals, people are buying more insurance policies than ever before. People insure themselves as their loved ones as well as their assets for one main reason: Avoiding any financial emergency in event of their death or permanent disability.
Others buy insurance to avail exemptions in paying high income tax. Understandably, a large market like India requires several insurance companies. However, the biggest insurer in India is the Life Insurance Corporation of India, commonly called LIC.
Career as LIC Assistant Administrative Officer (AAO)
Over the last couple of decades, LIC is facing stiff competition from other state-run, private and foreign insurance companies that now operate in India. Further, the demand for insurance policies has also increased exponentially, as figures reveal.
Hence, joining as LIC's Assistant Administrative Officer (AAO) has immense benefits- as far as job security, income and career growth are concerned. In this article, we explain why you should consider a career as LIC AAO.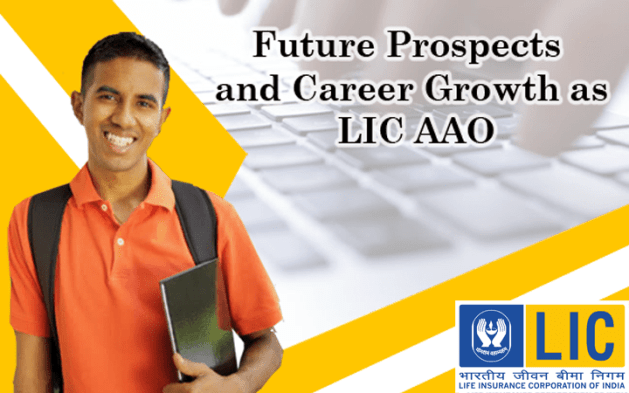 What is LIC?
Life Insurance Corporation of India or LIC is a government owned insurer and investment group which has headquarters in Mumbai. The Indian government formed LIC on September 1, 1956, after the Parliament passed the Life Insurance of India Act.
This Act nationalized all private insurers operating across India at the time. LIC is a result of merger of some 245 insurers, social security and provident fund companies of the country.
LIC's Latest Financials
According to data given by LIC and broadcast by Indian news major, Press Trust of India (PTI) LIC registered a 27.22 percent growth in first year premium (FYP) during financial year 2016-2017.
"Total FYP rose to Rs 1,24,396.27 crore in FY17 from Rs 97,777.47 crore in the previous year. It resulted in the insurance giant increasing its market share to 71.07 percent from the last year's 70.61 percent", the state-run corporation claims in a statement.
LIC's market share in terms of number of policies stood at 76.09 percent, up from 74.72 percent last year. Group and Pension Scheme Department received Rs 78,805.56 crore in new business premium, securing 80.96 percent of the market share in the segment, up from 80.73 percent last year, says the statement.
Losing to competitors
LIC witnessed a drop in number policies sold during the year under review. LIC sold 2.01 crore policies during the fiscal 2017, down from 2.05 crore in the previous financial year. The main reason is, LIC is facing increasing competition from local insurers and their foreign counterparts operating in India in collaboration with domestic companies.
To counter this rising competition, LIC will require more AAOs now and in coming years, to maintain its topmost position in India's insurance market. Surely, you can benefit from this situation by making a career as LIC AAO.
LIC AAO Job Profile
Nowadays, most youngsters prefer jobs that have fancy titles such as 'manager', 'director', 'specialist' and others. Comparatively, the title Assistant Administrative Officer sounds rather unglamorous and low profile.
However, do not be misled by the job title. Indeed, LIC AAO's job profile is rather interesting. It is a desk job, meaning you do not have to commute much, except between home and workplace.
Here are some alluring tasks the AAO job profile includes:
Analyzing the insurance market.
Keeping tabs on products offered by competitors.
Formulating new insurance schemes and products for LIC.
Checking and analyzing existing policies for misleading, false or tweaked information given by policy holders.
Assisting LIC's field staff by providing required back-office support.
Customer care that includes finding errors in policies and rectifying them.
Processing insurance claims from customers or their legal heirs.
Resolving issues and problems of LIC clients.
Maintaining effective communications between various departments of LIC for seamless functioning of the corporation.
Additional functions, if any, whenever assigned by an officer you report to.
Where LIC AAOs work
Generally, LIC AAO job involves working in different departments of the corporation. LIC AAOs are required to work at city/ town offices, state, zonal and regional offices. Often, AAOs are also required at LIC's headquarters in Mumbai, the financial center of India. Some key departments where you can work and make a career include
Claims Processing.
New Business Development.
Information Technology (IT).
Finance and Accounts.
Sales and Marketing.
After Sales and Policy Servicing.
Fraud and Error Detection.
Back Office Support Systems.
LIC AAO Salary
Working as LIC AAO is indeed a lucrative job. According to latest statistics available, an LIC AAO draws a net monthly salary of Rs.40, 250. The LIC AAO salary however can vary slightly, according to your geographic location.
The reason for this variation is, LIC AAOs are given House Rent Allowance and City Compensatory Allowance according to the place where they work. In large metropolitan cities, HRA and CCA paid is higher due since they have to pay more for housing and other basic amenities.
Reports suggest, an LIC AAO salaries are likely to increase. However, we are unable to independently verify these reports. Generally, LIC AAO salary is based upon various criteria the Indian government stipulates.
Remember, as employee of LIC, you are working for the Indian government. Hence, you are also entitled to several other benefits and perks. These include:
Housing loans at very low interest rates.
Paid annual holidays and leave travel allowance for self and family.
All holidays specified by the Indian government.
Membership of various cooperative societies of LIC.
Provident Fund according to Government of India rules.
Pension in line with the latest policies for government employees, stipulated by Pension Fund Regulatory and Development Authority of India.
Medical Insurance.
Loans for buying two and four wheeler vehicles at very low interest rates.
LIC Career
Understandably, the well paid job of LIC AAO is not easy to find. You need to plan for a career in LIC to become an AAO and rise up the echelons of India's premier insurer. Making an LIC career is fairly easy, if you are willing to exert that extra effort.
Remember, an LIC career assures you of a lifelong source of income and attractive perks. Hence, every effort you make for an LIC career will prove worthwhile during your lifetime. Therefore, let us explore ways and means that can help you make a career as LIC AAO.
LIC AAO Recruitment
LIC AAO recruitment is a rather complex process. To begin with, LIC announces the number of vacancies for AAOs every year. In 2017, some 750 people across India found employment as LIC AAOs. In 2018, this figure is likely to remain the same or decrease to 700 AAOs for nationwide hire. The process of LIC AAO recruitment is complex for the sole reason: Tens of thousands of aspirants apply for these few hundred vacancies.
LIC follows the same caste-based reservation and quota policies for AAO recruitment. A majority of vacancies are available for jobseekers in the General category, which includes people from followers of different faiths.
A sizeable portion of LIC AAO recruitment is done from candidates who hail from Scheduled Castes, Scheduled Tribes and Other Backward Classes (OBC) which includes socially and economically underprivileged sections of the society.
PLEASE NOTE: Certain sections of followers of the Christian, Muslim and other faiths, among others, have are now included in the OBC category. You can check the latest LIC AAO notification from the Indian government to determine whether you qualify under these categories.
Eligibility Criteria for LIC AAO career
You have to meet three main criteria to be eligible to make a career as LIC AAO. The eligibility requirements are:
You must me a citizen of India, either by birth or naturalization or by any other government approved and legal process needed to get Indian nationality.
Citizens of Nepal and Bhutan, refugees from Tibet, legal migrants from Afghanistan, Pakistan, Bangladesh, Myanmar, Sri Lanka, Zambia, Zaire, Kenya, Uganda, Tanzania Malawi, Zaire, Ethiopia and Vietnam, who are residing in India, are also eligible to apply and work as LIC AAOs. However, they have to provide sufficient evidence to prove they intend to settle in India permanently. Additionally, they have to prove their entry and stay in India is legal and conforms to the country's immigration policies in force.
Foreign spouses of Indian citizens who have acquired nationality of India or hold valid Overseas Citizen of India (OCI) card that allows them to take employment, are permitted to apply and work as LIC AAOs if they meet the required educational criteria.
Children of Non Resident Indians (NRIs) who hold citizenship of India and meet the stipulated criteria.
The second most important eligibility criteria is, you should hold a graduate or post graduate or higher degree from any recognized Indian university or others approved by the Indian government and concerned ministries.
Your age should be between 21 and 30 years on the date of application for the LIC AAO exam.
Age relaxation for LIC AAO
According to the latest regulations of the Indian government and LIC, a relaxation in the age limit of between 21 and 30 years is offered to certain segments of applicants. These include:
Scheduled Castes & Scheduled Tribes: Five Years.
Other Backward Classes from the 'Non Creamy' Layer: Three Years.
People with special needs, disabilities (PWD) from Scheduled Castes/ Scheduled Tribes: 15 years.
Persons with special needs, disabilities (PWD) from OBC: 13 years.
Persons with special needs, disabilities (PWD) from General category: 10 years.
Emergency Commissioned Officers (ECO) & Short Service Commissioned Officers (SSCO) from Scheduled Castes/ Scheduled Tribes: 10 years.
Emergency Commissioned Officers (ECO) & Short Service Commissioned Officers (SSCO) from Other Backward Classes: Eight years.
Current LIC Employees: Five years.
More eligibility requirements
In addition to meeting the above criteria and regardless of the age relaxation limits, you are also required to meet some additional standards. These include:
Basic knowledge of using computers and software.
Excellent interpersonal and communication skills.
Fluency in reading, writing and speaking the local language/ dialect of the region where you apply for the post of LIC AAO. In cases where the language or dialect does not have written script, you should be fluent in the spoken form only.
Fluency in English and Hindi is preferred.
Applying for LIC AAO exam
Obviously, the first step for this rewarding career is to apply for the LIC AAO exam. The only way to apply for an LIC AAO exam is online. To do so, you will require:
A valid and working email ID.
Pay the required exam fee at any LIC Collection Center. The fee is Rs.600 for candidates from the General category and Rs.100 for applicants in the Scheduled Castes, Scheduled Tribes and People with Special Needs, Disabilities. Additionally, you will also pay a small transaction fee. An online payment facility is also available.
Visit the LIC Careers link on the corporation's website and register for the upcoming LIC AAO exam. You have to use your email ID and submit exam fee details shown on the receipt.
Generally, the dates for paying the exam fee and registering online for the exam are from December 15 to January 5 of every year. However, these dates can change. Hence, ensure you have the exact dates for online exam registration and related notifications from LIC.
A facility to modify or update your personal details is available on the above link, once you register for the LIC AAO exam online.
LIC AAO Exam Admit Card
To appear for the LIC AAO exam online, you will need an Exam Admit Card. Generally, you will be sent an email notification by LIC when the Exam Admit Card is ready. You have to download the LIC AAO Exam Admit Card online, from the link you will receive on your registered email.
The LIC AAO Exam Admit Card is extremely important. Without it, you will be unable to appear for the online exam and your registration will be wasted. The LIC AAO Exam Admit Card is usually available two weeks before the exam date.
LIC AAO Exam Centers
LIC conducts exams for AAOs at some 30 locations across India. These include state capitals and other major cities in the country. You need to take your LIC AAO Exam Admit Card to enter these centers. Some of these exam centers are located in:
Agra, UP
Ahmedabad, Gujarat
Amritsar, Punjab
Bhopal, Madhya Pradesh
Bhubaneshwar, Odisha
Mumbai, Maharashtra
Kolkata, West Bengal
Chandigarh, Haryana
Chennai, Tamil Nadu
Coimbatore, Tamil Nadu
Cuttack, Odisha
Dharwad, Karnataka
Gangtok, Sikkim
Guwahati, Assam
Hyderabad, Andhra Pradesh & Telangana
Indore, Madhya Pradesh
Jabalpur, Madhya Pradesh
Jaipur, Rajasthan
Jalpaiguri, West Bengal
Jammu, Jammu & Kashmir
Kanpur, Uttar Pradesh
Kozhikode, Kerala
Lucknow, Uttar Pradesh
Madurai, Tamil Nadu
Nagpur, Maharastra
New Delhi, National Capital Region
Panaji, Goa
Patna, Bihar
Pune, Maharashtra
Ranchi, Jharkhand
Shillong, Meghalaya
Silchar, Assam
Trivandrum, Kerala
Varanasi, Uttar Pradesh
Vishakhapatnam, Andhra Pradesh
There are plans to open several more LIC AAO exam centers in India, especially in North Eastern states as well as Himachal Pradesh, Telangana, Gujarat, Punjab and Rajasthan, among other states. You can check for the exam center nearest to you from the local LIC office or online, through the corporation's website.
Preparing for LIC AAO Exam
Obviously, successfully passing the LIC AAO exam, for which lakhs of aspirant apply every year, is not the proverbial cake walk. You will need to prepare well and hard, to stand out among other candidates. Here are some tips to prepare for the LIC AAO exam:
Read and answer LIC AAO exam question papers of previous years.
Buy and study guides and other books specially made for LIC AAO exams.
Join Internet forums for group discussions and reviews about LIC AAO exams.
Keep yourself abreast with local news and current affairs through newspapers, radio and TV channels. Here, we also recommend you read finance and business specific dailies.
Reading reputed yearbooks will definitely help since they contain goldmine of information.
Acquaint yourself with LIC and the Insurance Regulatory and Development Authority (IRDA) functioning.
Learn about the latest policies governing insurance in India.
Know about tax benefits available for insurance policy buyers.
Fine-tune your computer and Internet skills.
Gain knowledge about the Indian budget, Reserve Bank of India and the Indian currency, stock markets, banking, finance and insurance sectors.
There are several privately run classes that offer coaching on various subjects that feature in the LIC AAO exam. These classes also offer their own study material to help aspirants prepare fr the LIC AAO exam.
Download the LIC AAO syllabus for your reference.
LIC AAO Mock Tests
Based upon question papers of previous years, you will have the opportunity to give LIC AAO mock tests. These mock tests are generally available on various websites.
Alternatively, you can buy LIC AAO exam question papers of previous years and conduct your own mock tests. Coaching classes that train candidates for LIC AAO exams also conduct mock tests frequently, to check preparedness of their students.
The LIC AAO Exam Reviews
The Internet and specialized text books readily available at bookstores offer you LIC AAO exam reviews. Such reviews are written by candidates who have appeared for an LIC AAO exam. These reviews generally rate question papers and questions according to their difficulty levels.
Reading these LIC exam reviews will help you prepare better for the exam. However, as a word of caution, we add that some of these reviews can be misleading. For example, a person proficient in mathematics will rate question paper on the topic as 'Simple' or 'Easy'. However, the same questions can prove difficult to you, if you are not proficient in mathematics.
Additionally, LIC, as policy, changes the difficulty levels of its question papers. The corporation does it to ensure, only the best brains get through. Therefore assuming that a question paper from any particular topic would be easy can have disastrous effects. You have to prepare equally well for all topics.
You will get an email from LIC informing dates on which exams for AAO will be held.
The LIC AAO exam is conducted online only and on the dates announced in advance by the corporation. Once you register, latest updates will be available to you by email. Hence, you need a valid and working email ID. The exam consists of five different modules, each with specific number of maximum marks. Duration of the online LIC AAO exam is 120 minutes or two hours.
LIC AAO Marks
The LIC AAO exam pattern and marks are as follows:
| | | | |
| --- | --- | --- | --- |
| Module | Type of Exam | Number of Questions | Maximum Marks |
| 1 | Reasoning Ability | 30 | 90 |
| 2 | Quantitative Aptitude | 30 | 90 |
| 3 | General Knowledge/ Current Affairs | 30 | 60 |
| 4 | Knowledge of using computers | 30 | 60 |
| 5 | English language, grammar, vocabulary and usage | 40 | —- |
| Total | | 160 Questions | 300 Marks |
The number of marks you need to score to qualify for the next round- the interview- to launch your career as an AAO is decided by LIC every year.
Remember, every wrong answer attracts penalty. Meaning, you lose one-fourth or 25 percent of your marks for a correct answer, should you give a wrong one for another question. However, leaving a question sans answering does not draw any penalties.
You have to pass every module of the exam to qualify for working as LIC AAO. Meaning, you cannot fare poorly in some question papers while doing well in others.
LIC AAO Result
LIC AAO exam results are usually announced in the first week of April every year or a fortnight after the online exams. You will get email notification about the LIC AAO results. Alternatively, you can check your results on the LIC website mentioned above or through various other websites and blogs that offer the necessary links.
Meanwhile, it is worth remembering that merely passing the LIC AAO exams is not sufficient to embark on a career in the corporation. You have to score marks that LIC stipulates every year to merely qualify for the next step, the personal interview for working as LIC AAO.
LIC AAO Cut Off
Every year, LIC announces the minimum marks that AAO aspirants need to make it to the interview. Traditionally, this system is called as LIC AAO Cut Off.
There are two different LIC AAO Cut Off systems: One is for candidates in the General Category and another for Reserved Categories, including aspirants from Scheduled Castes, Scheduled Tribes, Other Backward Classes (Non Creamy Layer) and Persons with special needs, disabilities (PWD).
You can acquaint yourself with the LIC AAO Cut Off marks system online at the LIC Careers website as well as other online forums.
LIC AAO Interview
Should you successfully score high in the LIC AAO exam, you can anticipate a call for the personal interview, which is conducted by middle and senior ranking LIC officers of you region. An interview for LIC AAO can last for anything between 15 minutes to an hour, depending upon what impression you make.
You can find several online forums where successful LIC AAOs have posted their experiences of an interview. Generally, you will be asked questions in the following categories:
Description about yourself.
Your family background.
Academics and education.
Career objectives, especially as AAO with LIC.
Roles and functions as an LIC AAO.
Knowledge about LIC, IRDA, PFRDA, RBI regulations and money markets.
India' finance and economy.
Troubleshooting.
General Knowledge.
News & Current Affairs.
Knowledge about computers and Internet.
Aptitude for customer care and service.
Accounting procedures.
Fraud and error detection.
Sports and your personal extra-curricular activities.
Other than these common interview questions, you can expect the unexpected question from your interviewers. Generally, this is done to check your ability to respond to crises or unforeseen situations that may arise at work.
Once you have passed the interview, you remain to complete one last requirement before embarking on a career as LIC AAO.
General Medical Exam: The Last Step
You have to undergo a general medical exam at a medical clinic or physician before joining as LIC AAO. Generally, the medical exam is rather simple. You have to undergo these tests because LIC wants to ensure you are not jeopardizing your health by working as AAO. These medical tests are also to determine:
You do not suffer from any serious, communicable disease.
There are no pre-existing medical conditions that can hinder your work and career as LIC AAO.
To safeguard you from any work related problems that may arise as a result of fragile health or pre-existing medical condition.
You have to undergo this medical exam at a clinic or physician specified by LIC. These clinics or physicians are designated as 'LIC Panel Doctors.' These medical practitioners are also authorized to issue medical fitness certificates to policy buyers.
Joining as LIC AAO
Once you have successfully completed all tests and interviews, you will most likely receive an appointment letter for the post of an LIC AAO. Usually, LIC ensures you get a posting in the state of your choice. This is because of your stated proficiency in a particular regional language of India.
However, it is worthwhile to note, you might be offered a posting in a city other than your hometown. As we mention earlier, LIC is expanding its reach across India due to stiffening competition from other state-owned, private and foreign players in the multi-billion dollar Indian insurance market.
Fortunately, relocating to another city or town in your home state will not prove tough. LIC offers adequate assistance through its cooperative societies and Human Resources Department to ensure your move is smooth and seamless.
Career growth for LIC AAOs
Similar to every other job, LIC AAOs salary increments incentives and promotions. are based upon your performance. Here are some positions you can hold, after working as an LIC AAO
Administrative Officer.
Assistant Divisional Manager.
Divisional Manager.
Senior Divisional Manager.
Deputy Zonal Manager.
Zonal Manager.
Some of these high ranking posts are available at state, zonal, regional and head office only. They come with a higher pay package and offer superior perks and other incentives for your family and you.
In Conclusion
As we repeatedly mention, LIC is surging forward- spurred by competition from other insurers now operating in India. LIC deals in life insurance, medical insurance, pension and retirement schemes and various other policies. The main business of LIC however remains life insurance.
From the above facts and details, you can conclude that career as an LIC AAO is not only financially rewarding, but that it also offers a lifetime opportunity to develop and grow in a state-owned corporation. Of the lakhs of people that apply nationwide, only a few hundred make it as LIC AAOs. This proves that career as an LIC AAO is much sought after.
With adequate planning and proper preparation, you too can embark on a successful career as LIC AAO and see your dreams fulfilled.