Startups sound great. But there is other side to the story.
It is no secret that 9 out of 10 startups fail. Hence working for a startup is not easy.
Let me share my story with you guys.
My first ever job was in a startup. The small fledgling company was all about call centre.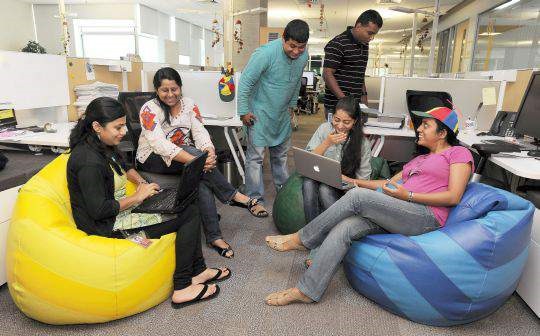 Initially I was reluctant to join there because the company was very new and they had no structure in place.
However, managers there convinced me and other 4 new recruits that company has great prospects and it is going to grow.
The company went live and we started calling our customers around the world. But after few weeks our team was not making enough sales and management was unhappy.
Management blamed us and we blamed the management. Management was telling that we are not putting the right effort that is needed and in return we complained them about their inadequate training.
Eventually within two months the startup failed and we left the company because the company itself went away.
So this was my experience. However I learned many other things from my first job in a start up and I want to share it in this article.
Here are 8 major problems I faced working in a startup.
1. Startups Usually Fail
Off course this is very obvious and you already know this point. 9 out of 10 startups fail around the world.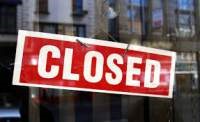 There could be a million reasons why they fail but you don't need to know anyone because you are not here to start a company.
You just want to join the company. Especially if it is a non tech company then it is more likely to fail as compared to a technology company.
Although there are many reasons of working in a startup but you got to be very careful about the startup you are joining. You cannot expect a long haul in a startup because company could vanish anytime.
2. You Might Not Get Paid On Time
This is another major problem that you are going to face if you are working in a startup. You might not get paid on time.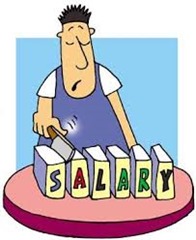 In fact in the company I worked they didn't pay for the last month before they vanished.
So there is a chance that they don't pay you at all because they don't have enough funds.
You can't expect salary on time unlike any other well established company in the market.
They may pay you or they may not it depends upon the fund they have right now.
Refer:- What to do if Your Employer is Not Paying You Salary?
3. Work Environment is Not Good
Work environment is very important if you have to go a long way. In a startup the team around you is not very professional.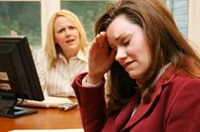 The people they hire are not good. The reason is the startup wants to save money so they comprise on human resource.
The team members you might be working with in a startup are not going to be professional because all are fresher.
You will not be learning anything new because you won't have a good candidate working there.
The work culture in a startup is really not good because everyone is new and they don't know how to move around.
4. Extra Added Pressure on You
Usually a startup hires only 5 to 10 people. As I said earlier they want to save their money.
So the management would like to burden you with extra work that you don't have to do anyway.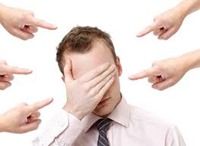 You are under constant added pressure and you might also end up working for long hours.
Moreover it happens that you don't get even holidays. It is too bad. However you have to cope with it because it is very usual in a startup.
The worst thing is you are not paid for overtimes.
5. Too Much Expectation Without Proper Guidance
This is extension of my previous point.
In a startup the management expects too much from you. The management wants the startup to be successful using your shoulders.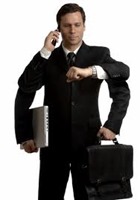 The deadline and the results that they expect from a fresher are just too much. Most of the new recruits can't deliver because they are not being properly trained.
Management loves to cut money on training and other programs but at the same time they expect everything from you.
This type of behavior is very usual in a startup. I experienced it in the startup I worked for when I joined it as a fresher.
6. Team Around You is Not Professional
The entire team around you would not be so cooperative. The reason is simple because no one is serious there.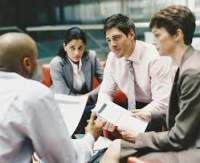 You learn things only when you are surrounded with right people. And in a startup it is quite difficult to find right people around you.
Even your team leader would not be good enough to guide you.
Team around you is new and they don't know how to work. If someone else is doing wrong then you might have to take the blame.
It is because there is no system of accountability. Your motivation level is quite low because of team around you.
7. Entire Management Could Decide to Quit Without Prior Notice
This happens quite often if you are working for a startup. The management can decide to just quit what they are doing overnight.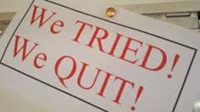 They might not have enough cash or the clients are not happy, there could be many other reasons why they don't see company going forward.
And they finally call to dissolve the company and lay off all their staff.
So if you are working in that company you might not know that the next day you are going to be fired.
Management may inform you the very day you are being laid off. They say sorry guys, company has gone bankrupt and we have no money so we have to lay you off.
If you are lucky then you might get a salary otherwise you don't get anything. It is just brutal.
8. You May Work for Months But End Up Without Any Experience Certificate
You get a work experience certificate only if you had worked there for a period of 6 months.
But it is quite often that company went away in just 2 to 3 months. The startup I worked with had to close in just 2 and half months.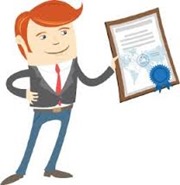 So we worked there and didn't get any experience certificate. If you are going for another company for a job then the HR there may not consider your last gig as an experience unless you got an experience certificate.
Even if you are underpaid but you got your 6 months experience certificate then it is quite good.
So these were 8 reasons why there is a problem working with a startup.
However there is a bright side also working with a startup.
What if the company succeeds? I said 9 out of 10 fail but if you are not among the 90% but you are in the 1%. Then what?
There are individuals who are committed and ready to take the entire work load on their shoulders.
If you can handle all the problems and ready to innovate then the startup could succeed.
You get the credit and end up making huge money.
You can also be famous if your startup is growing like these popular startups all over the country.
Yes there are problems with working in a startup but if you are ambitious then you can turn around and write your own success story.
There are many examples of it.
You have to decide which category you fall in, the 99% that fails or the 1% that succeeds.