Working overseas is nothing new for millions of Indians. We have Indians working in North America, Gulf Countries, Africa etc for years now.
The main reason why people love working overseas is money. Yes it is really tough but money that they make in a short period of time is quite good.
If you want to work overseas then you can easily find white collar as well as blue collar jobs.

Here I give you some of the best overseas career opportunities for both white collar and blue collar jobs.
Overseas Career Opportunities for Blue Collar Jobs
Let us first start with some of the most available blue collar jobs.
Construction Worker
A huge number of construction workers are required by companies operating in Gulf States like UAE, Saudi Arabia, Oman etc.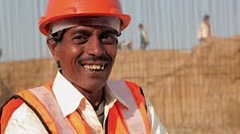 These countries are investing billions of dollars in infrastructure like building roads, houses, bridges, hotels, offices and tall buildings.
So they need construction workers. If a worker works hard enough then he could easily make Rs 50,000/- a month.
However he has to work for 16 hours a day. It is really tough but money is great.
Medical Workers from physicians to Nurses
All kinds of medical workers are needed especially nurses. If you have done a degree course in nursing then you can easily find a job in Gulf States as well as in some of the western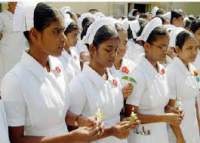 countries.
You might know that there are lot of women from Kerala who are working as nurses in Gulf States.
Salary that they make is around Rs 20,000/- to Rs 40,000/- a month. Moreover they also get free housing and lodging.
However the job is tough.
Housekeeping Jobs like Nanny and Maids
Housekeeping jobs like maids or nannies are also available in Gulf States. If you are less qualified then you can work as nanny or housemaid.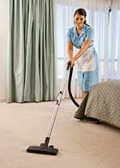 I know you wouldn't like to work as a maid but if you want to earn good money in small interval of time then nanny or maid job is not that bad.
You don't have to worry about housing because everything is taken care of.
You make at least Rs 12,000/- to Rs 18,000/- a month.
Assistant Cooks, Stewards and Delivery Boys
If you can't work as a construction worker then you can find jobs in servicing like delivery boys, stewards and cooks.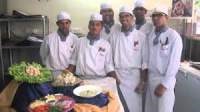 Money is as great as a construction worker. Delivery boys in Dubai can easily make Rs 20,000/- to Rs 25,000/- a month.
A cook also makes great money because they are in great demand.
So these were some of the blue collar jobs available mainly in Gulf States. To get these overseas career opportunities, you just have to be 10th or 12th pass.
Overseas Career Opportunities for White Collar Jobs
Now we should look at some of white collars jobs that you can find overseas.
Petroleum Engineer
As you know the major export of Gulf States is Oil and Gas. So the companies working there needs petroleum engineers who can work on oil rigs.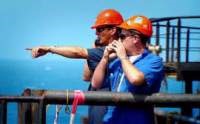 Job of a petroleum engineer is very tough however money is great. An experienced petroleum engineer can easily make Rs 20 lacs to Rs 50 lacs per annum.
Your qualification must be B.E. in chemical engineering with 2 to 3 years of experience.
Manufacturing and Logistics Manager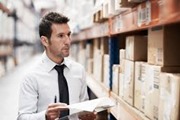 Here you need managerial skills. You have to take care of logistics like procurement of all the goods if you are working for a food and beverage company.
You must have a degree in MBA with an experience of 2 to 3 years. You can easily earn Rs 24 lacs to Rs 36 lacs per annum depending upon the nature of your job.
English Teacher and Other Teaching Jobs
These jobs are required in non English speaking countries like Gulf countries. You can teach kids English or any other language.
Here you do not need much of an experience.
Even if you are a fresher with good communication skills in English then you can easily find a job overseas.
IT and Software Engineer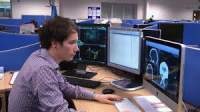 IT and software engineers are needed mainly in US. If you are B.E with an experience of 2 to 3 years then you can easily find a job overseas.
The average salary that a software engineer makes in US is around $60,000 to $90,000 per year.
So these were some of the white collars jobs you can find overseas.
Jobs In Between Blue Collar and White Collar Jobs
Now let us look at some other jobs that are available overseas.
Opening a Restaurant or a Food Joint
If live in UK or even Dubai you will find a lot of Indian restaurants. They are very popular and always run in profit if they serve right kind of food.
There is a great opportunity for those of you who want to open a restaurant in a foreign country. Just find a right location.
Sales and Marketing Jobs
There are a lot of sales and marketing jobs you can find in gulf as well as western countries. However you need some experience.
Technician, Plumbing & other Jobs
I should have mentioned this in the beginning of this article. Where ever there is construction, technicians, plumbers, carpenters, painters etc are required in great numbers.
If you have necessary skills then there is no dearth of plumbing and masonry jobs overseas.
Secretarial Jobs
This is another overseas career opportunities. Secretarial jobs like personal assistant, accountant, housekeepers etc are available in certain gulf countries.
Certain Things to Keep in Mind Before You Apply for a Job Overseas
Before you think of working overseas you need to keep following things in mind.
1. Legit Passport and Visa Fraud: Do not fell prey to an agent who will promise you to give a genuine passport in return of a huge sum of money. Follow all the due procedures and avoid Visa fraud.
2. Knowing Laws in Gulf States: There are many reasons you should not go for gulf jobs. Gulf countries have no human rights. If you are found doing something illegal like carrying drugs or saying anything against the government then you may be sentenced to death especially in Gulf States.
3. Working Conditions: Finally beware of working conditions. They have labor camps where workers are rested and the condition there is not good.
So these were few things to keep in mind before you apply for an overseas job.