Many among us are passionate about writing or painting yet does not take as a career. It is wrongly assumed that people taking up creative fields cannot earn their bread and butter.
Well, if you thought so, you are not aware of the newly emerged career options in this digital age.
Forget the starving artist; here is a list of Creative careers that really pays well.
11: Multimedia Artists/Animators
As an animator or multimedia artist, you have excellent drawing skills and use computers to create pictures which are created into animated images. With the increase of consumers for video games, 3D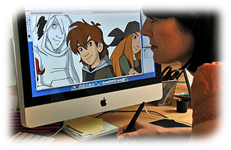 animated movies and television special effects, the demand of multimedia artists is growing.
A career as an animator, you can find jobs in the video and motion picture companies, advertising agencies and computer systems design services.
You can also jobs in alternative fields like scientific research which are making growing use of animators.
10: Game Designer
Creating PC and mobile games on a number of different platforms is what a game designer job role is. Depending upon skill sets and experience levels, there are different job roles for a game designer.
You can be a Level Designer, Systems Designer or Senior Designers to design, write code or lead a team. The senior designers additionally require having good managerial skills as they have to incorporate many ideas into a single product and lead a development team.
9: Art Director
The director of art develops and designs the concept that appears in newspapers, periodicals or other printed or digital media. If you work as an art director, you will be supervising a team of junior staff, and have the decision-making power to give the final say in how to present the information visually.
Art director requires artistic skills and a strong eye to judge the product in different aspects- design, layout and copywriting. You can find jobs with creative agencies, newspaper companies or monthly publication companies.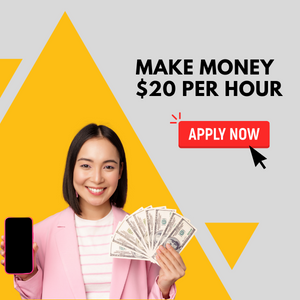 8: Fashion Designer
Fashion needs a creative mind, one who can think out-of-the-box to come out with new designs. Fashion designers help create the millions of dresses, shoes, and other accessories bought by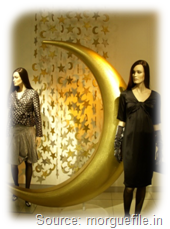 consumers worldwide.
Deciding fashion trends for every season, year-by-year requires a lot of creativity. As a fashion designer, you are responsible for sourcing raw materials; select the fabrics, patterns and colors, sketching designs for clothing and finally overseeing production.
Every stage requires imagination and creativity. Jobs as a fashion designer can be found in clothing companies and fashion houses. Once you are an established name in the industry, you will be happy paid big bucks from celebrities and affluent people.
7: Senior Interior Designer
Transforming the living spaces is the job of an interior designer. You can be at your creative best to transform the space into "a home".
An Interior designer plans the colors, textures, lighting and furniture of a living space according to the requirement and taste of the owner. A good design can attract customer, increase sales and boost overall productivity.
Interior designers are in demand in the hospitality and service industries. Real estate companies also hire interior designer to increase the market value of a company.
6: Architect
Becoming an architect requires the ability to work independently and think creatively. Thinking and visualizing buildings, keeping the safety parameters is what architects do.
Computer skills are required to write specifications and 2- and 3- dimensional drafting using CADD programs. The real estate companies and the rising demand of futuristic properties have good scope for the architects.
5: Film director
The film director like the captain of the ship is responsible for the creative decisions of a production. You can be a film director if you can handle multiple processes simultaneously- from reading and finalizing scripts, to auditioning and selecting actors and conducting rehearsals and directing.
You should have knowledge of the various elements of making a film like choreography, music and even costumes required to be a successful film director. There are also casting directors and assistant directors who help the film director with casting and set changes.
4: Graphic Designer
As a graphic designer, you can design logos and packaging among other things. The job role of a graphic designer is a great creative job. You are an important part of the brand building.
Graphic designers help companies get their identity designing logos and advertising products. All companies heavily rely on a good graphic designing team or a company for branding and much more.
3: Advertising specialist
If you can think outside the box, you can thrive in the advertising industry. Individuals who can come out with ideas that connect with the audience, you can successfully climb the ladder.
Knowing the today's marketplace, advertising specialist needs to be aware, rather on top of the current trends. The world of advertising requires a creative individual with creative skills, different from the rest.
2: Videographer/Photographer
A career as a videographer or photographer is challenging and takes a lot of hard work. You should have observation skills.
Camera angles, research on camera accessories and how making the best use of them. You have to craft a personal style to become established in this field.
Jobs as a photographer or videographer are demanded in event management companies. Companies selling products need a skilled photographer to reach to their customers.
1. Writer
Writing is one the traditional creative jobs of all times. Jobs in writing require you to write no matter what. You can work in newspaper, magazines or book publishing houses.
The digital media created new job opportunities for writers. You can write articles for websites, related to sample resumes for fresher or craft catchy product descriptions to sell products online. Experienced writers are paid well in the industry.
What other creative career path pays well?
Once you are clear with your career path, then you need to look at various interview question and answers in your domain, which will help you land in your dream job.