When a person is new on a job in India, he can expect his life changing. The change starts from the front of friends and family and continues on the aspects of the life he lives while not working.
Employment agencies in India strive to bring fresh college graduates on-board on reputed companies to become an impressionable employee but it remains his duty to adjust with the changes he is facing and become a favourite of the seniors for his personality and skills.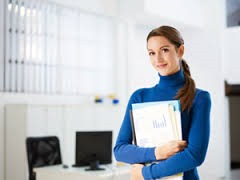 A hardworking candidate is a valuable addition to any company. In the event of proving his worth to peers and senior professionals, he gets rewarded by the recognition that leads to promotions over the years.
However, this has to start with the new and impressionable beginning.
Below given are some of the points that a new joiner in a company must take care of if he is looking at a great career in the reputed organisation.
Dress As Suitable
Dressing is an aspect that puts an individual in the sights of colleagues from the first day and will continue defining his personality and profile years after he have made his position (and left his mark) in company (or companies) of his industry.
Formal attire is the most suitable option for the new employees even if company has relaxed dressing regulations and the older or senior ones prefer to wear business casuals.
Refer:- 5 Reasons to Ditch Your Dress Code
Clean and Shaved
Being hygienic is personal preference but is universally expected. New people in any company are still under scanner and their every move is under notice.
For them, being clean and shaven is never exceptional. Even if an individual maintain a beard, keeping it neatly trimmed will always be required.
Wearing a perfume or deodorant is another addition on hygiene part (in most cases must) as important as having a mint in mouth.
Customer Focus
Starting on with the job and day leads to work focuses on revenue maximisation and hence on customers. If employees give any solution that is going to work in fulfilment of this particular task, he will be loved for his result oriented solutions.
He is trying to understand his target customers and bringing to them the best possible solutions. This understanding is the basis of any profile. Once through this, there is no looking back.
Maximum Efficiency
Among employees, it is a common notion that one should not reveal his maximum efficiency because then he would be expected to give even more.
Such attitude belongs to the laggards and not to those who wish to run long miles in quite small a time. So, the suggestion is to give the maximum efficiency and full heart to whatever project is undertaken.
This will ensure the notice even if unmentioned (unrecognised or unrewarded, maybe) in the beginning but will make the career in a long term.
Work-Play Ratio
It is a myth that any such ratio truly exists. What exists is the work done with full commitment and dedication to the point of finish line and then the celebration that is a reward for a tough day.
One must be able to recognise where he is needed most and when- in a conference room or in a refreshment area.
Freshly out of college C services, a person must understand how to make most of any opportunity that presents itself. Necessary changes and modifications in life are to be made but most of the things are done in order to make a great career he can proud of!