There are number of ways one can use LinkedIn for career success & one of the way is through LinkedIn skill endorsement. The LinkedIn skill endorsement feature has stimulated different responses from its users.
While some like its simplicity, others opine that it doesn't add positive value to the person endorsed. Those who disfavour it say that longer recommendations for their colleagues, clients, and supervisors are far more effective.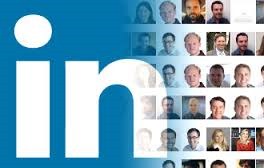 Advantages of LinkedIn Skill Endorsement
Here's a summary of the advantages of LinkedIn skill endorsements:
#1: One-click Testimonial
The endorsement feature is an efficient way of acknowledging your connections' abilities with just one click. All you need to do is go to the Skills and Expertise section of your contact's page and click the plus sign beside the skill you want to endorse.
You can immediately attest to a few abilities and at the same time strengthen the brand your connection is trying to project.
#2: Convenience for Endorsers
LinkedIn users who lack a knack for words are relieved from the burden of time-consuming recommendation writing. If you can't provide a testimonial because of your inability to think of descriptive words, this less intimidating feature resolves your issue.
#3: Increased Visibility
When you endorse a skill, your image appears on the endorsed person's profile page—exposing you to more LinkedIn users and viewers. This means you'll be more encouraged to network and support each other because it's a quick way of increasing your visibility on this networking site.
Disadvantages of LinkedIn Skill Endorsement
Below are the reasons why some people think the LinkedIn skill endorsement feature doesn't provide value:
#1: Lack of Validity
Unlike a recommendation, an endorsement presents less value because the endorser doesn't undergo a thoughtful process. Further, because there aren't supporting facts or concrete performance indicators to reinforce the endorsement, it can't truly validate a person's abilities.
#2: Can be Easily Abused
Some users endorse their contacts without any legitimate basis; they merely do it hoping to receive the same favor. There's an option to hide an unwanted endorsement, but doing so may offend the endorser and probably affect your SEO ranking as well.
#3: Lack of Competency Levels
The LinkedIn skill endorsement feature is similar to a yes or no question: It only requires you to attest to whether or not your connection possesses the skill.
It doesn't provide a range that permits you to indicate your contact's skill level. Moreover, there's no way of commenting about how long you've worked with, or from which perspective, you are rating the person.
Using the Endorsement Feature
Confused on how to utilize LinkedIn skill endorsement feature? Here are three tips:
| | |
| --- | --- |
| Honesty | Don't endorse anyone without a basis. Do it for your trusted connections only; otherwise it can ruin your credibility. |
| Combination | Make sure your profile contains a combination of endorsements and recommendations. You and your connections should support each other for a more positive impact. |
| Initiative | Take the initiative to both endorse and recommend someone for a specific skill. Don't wait for the request when you can make the first move. |