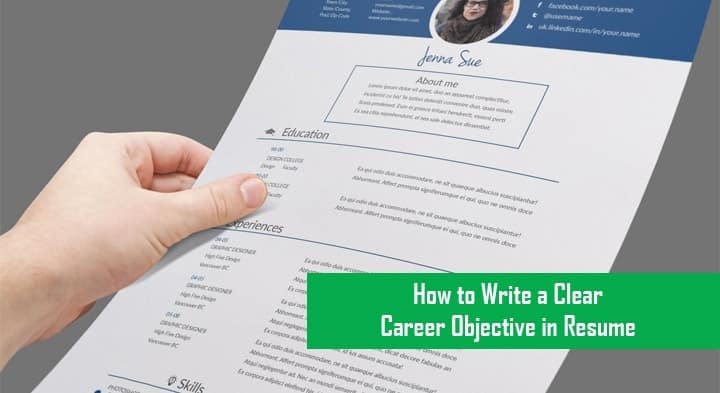 Sending in resume is your first step while applying for jobs. The first impression you give a prospective employer is through your resume.
The resume is your brand ambassador and representative. It will speak aloud for you. You may be well qualified and possess skills required for that dream job.
Yet, if you fail to impress an employer, chances are, your resume will land in the nearest trashcan.
Understanding a resume
A resume is best defined as brief yet astute description of your academic and other qualifications, experience and skills. Without exception, it is your maiden introduction to a prospective employer.
Resume is the only document any human resources manager/ recruitment officer or other top executive of a company will read before deciding as much to invite you for an interview.
A resume is also a legal document. You are legally responsible for every single word written on a resume.
Remember, a resume is different from Curriculum Vitae (CV) and Bio-Data, though its serves the same purpose- applying for work.
Anatomy of a resume
Typically, a resume can be divided into distinct four parts:
Career Objective for resume: This is singularly the most important part of your resume. The objective section appears on top of your resume.
It is your personal vision and mission statement. It should speak loud and clear about who you are, your education, skills and goals in fewest possible words.
Academic Qualifications: Here you list all your educational achievements, from junior school to college and university. Include specialized training and certifications you possess.
Work experience: Mentioning whether or not you have any work experience is very important. Your current and past employers, previous experience, duration of work at each place are mentioned in this section.
Additional information: A small section where you list any information that can be relevant for your employer or can boost prospects of your landing the job.
Importance of a clear career objective for resume
Among all four, the career objective for resume is the most important section. In two to three sentences, it aptly informs your prospective hirer, whether or not you qualify for the job.
This is the very first section that a HR or recruitment manager will read before proceeding further.
Hence, it is important that you write this section with complete care.
Points to consider for writing a clear career objective
Define who you are: Be specific about who you are- female or male. Laws of some countries make it compulsory for trans-gender persons to mention so explicitly.
This is because of job functions and provision of workplace facilities. Stating your age is optional. But it does help in several cases. Employers look for younger but highly qualified and experienced folk to hire.
Academic achievement: Here, state the score you achieved at the last college or university attended. Identify the university.
Graduates of some universities are highly prized and you could be among those lucky few. Utilize this point for maximum advantage.
Work experience: Writing about your previous work experience can be vexing. Especially so if you are looking at changing your profession.
Nevertheless, briefly mention your past experience in one or more specific fields to write a clear objective for resume.
3 tips for writing a clear objective for resume
Define your goals: Every employer wants to know why you wish to work there. You too have solid reasons to apply for that job. Mention in crisp yet effective language, the goals you intend to achieve in your life.
Also state how your goals are relevant to the future employer. In brief, it means tell your would-be employer about your ambitions and plans to realize them.
Employer first policy: Address specific need of the employer to write a clear and job-winning career objective. This is easy.
All you need to do is look at the qualifications and experience that an employer seeks. If you meet specified criteria, highlight the point of your career objective in resume.
Highlight your achievements: This means, speak well about your academic achievements at the college or university/ specialized course and last certification you possess.
Never exaggerate your achievements.   Add a few words about your overall work experience in the field relevant to the future employer.
Career objective for the first job
Candidates applying for their maiden job will find it very cumbersome to define a clear objective on resume. However, there is no reason to panic.
Employers who call for fresh grads or inexperienced staff do not expect much of a mission statement from applicants. Yet, these basic tips will help you gain edge over others.
Describe without fear about ambitions you have. Write a mission statement that is credible and can be achieved.
Add a few words about why your ambitions should benefit the employer. You do not have any past experience in any job to use as yardstick for performance. In such cases, toss the ball in the employer's court.
You can mention some intrinsic quality you possess such as an outgoing nature, team spirit, fast learner or ability to work under stress and for long hours.
Your objective statement can only include your academic qualifications, highlighting one or two most significant achievements. These can include a great score at the final exams and any accolade you won as a student.
Who should write clear objective for resume
Remember, not every job applicant needs to write a great, clear objective for resume. Job applicants with excellent track record in their specific field need not as much bother to think of one:
Their experience and performance will speak volumes. Clear career objectives on a resume are vital if you come in the following categories:
If you are targeting a specific position or designation with an employer. Your career objective needs to categorically state why you qualify for the position.
While applying for a higher designation than the one you currently hold, a clear objective can make you the winner. It indicates clearly to your employer that you are not a mere job-hopper, willing to work anywhere for a bit more pay.
Fresh graduates/ first time applicants: For you, a clear career objective on a resume is vital. It tells the employer that you have consciously chosen a particular career and are willing to exert extra efforts.
A clear objective on your resume will distinguish you from other applicants, increasing your chances of bagging the job.
Good and poor examples of career objectives
A few guidelines can help you draft excellent, clear objective on resume
Change of job: "Experienced metallurgical engineer looking for career to grow and develop my skills." The same can be written effectively as "Metallurgical engineer, 25 years experience, looking for a career to share skills for mutual growth."
Fresh applicants: "I hope to make a career in food and beverage industry. Though without experience, I am quick learner willing to work long."
This stands a better chance of netting jobs compared with "Interested in making career in hotels. I have pleasant personality and can attract guests."
Sample Career Objectives You Can Use
Getting a position at XYZ organization or company where I can increase my training experience, skill, program development and quality assurance.
Account executive trainee at an established advertising firm.To work as clinical practice assistant at organization of health maintenance using my skills in writing, research and dynamic leadership.
Teacher of elementary education at small self-governing school.
Working in customer service management so that my experience can be used in improving customer satisfaction.
Creating integrated strategies to promote and increase existing customer sales, brand or product growth and media support.
Getting a management position so that I can use my skills in project management, and staff recruitment and maintenance properly.
Obtaining marketing position that can use my writing skills and assist me to provide positive contribution to the company.
Search Engine Optimization (SEO) where I can utilize my SEO skills to raise site traffic and the placement of search engine.
To get a position at a establish organization with decent environment that will lead to a relative permanent relationship in the field of finance.
I desire to get a position that will utilize my strong organizational skills, educational background and public relations skills.
To become an experienced HR Coordinator where I will face challenges through learning and improving skills.
Resources for writing a great, clear objective on resume
Hundreds of online CV writing services are available nowadays. They can help draft a great career objective for your resume. But invariably, such services cost a small fortune.
Alternatively, you can explore some of the employment portals. Here, you can find a goldmine of resources and tips on writing a clear objective on your resume.
You can seek help from parents or colleagues. Studying sample resumes will also give you a good idea about how a job winning, clear career objective should read.
Finally….
Never embellish or exaggerate your achievements in the career objective. Employers immediately sense and take offense to such flattery. A clear career objective on a resume is a reflection of your skills and more.
It speaks about how realistic are your dreams. Think well before writing your career objective.