You can clear written exams but it is the interview where most of the candidates fail to make it. To be honest you cannot clear an interview by preparing in few days.
Basically an interview tests your personality which has been developed over a period of time. So in order to clear an interview you need to develop a personality over years not in few days.
However in this blog we tell how you can answer toughest questions in an interview if you are thoroughly prepared in advance.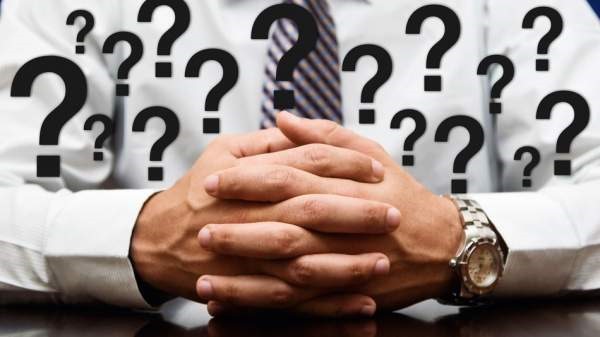 Usually they will ask you same questions like "tell me something about you" or "why you want this job" but what matters is how you answer them. Your answer must convince the interviewer sitting there.
So here are some tips how you answer following questions.
The Opening Question "tell me about yourself"
"Tell me about yourself" is the first most obvious question. If you are a fresher without any work experience then you must tell about your school and college life. What you did there, your achievements as a student, your qualification and about your family.
However if you are an experienced candidate then do not tell your life history, just give a quick rundown of your educational qualification and work experience. You need to dig deep into the work you did with last company and your future goals.
Fresher or experienced candidates talk boldly and confidently looking into the eyes of interviewer.
"Why you want this job"
Well the best way to answer is by explaining how you can help the company grow. Do not tell, you want this job because salary is great or company is good or even I like the campus.
Tell him or her I have a passion for this job and I can contribute in a way that will not only help company expand but inspire other employers to do the same. So do some research about the job you are applying for before you go for the interview.
"Why did you leave your last job"
This is quite a difficult question and you need to answer very carefully. It is because the employer should not get the feeling that you were fired or laid off from your last job and you came here for this job.
Tell him or her that I left the company because it wasn't respecting my talent and the work culture wasn't very conducive. Hence I wanted to go for a better company and that is why I left the job and came here.
"There're hundred other applicants for this very job why I should give only to you"
I think it is the toughest question of all. Only way you could answer this question is if you have an overall personality with a good educational qualification. I mean to say there is no shortcut to it.
However I could give some tips. Like tell the employer how you can solve the problem. Bring charts, spreadsheets and other documents to give a seminar and explain how exactly you can increase profit or sale of a particular unit.
Tell them that as soon as you join I will achieve my sales target or profit margins. And other applicants can't because they don't have problem solving skills like you have.
"You do not have any prior work experience so how are you going to manage?"
So what do you do if you don't have a work experience because you are a fresher. Firstly you can honestly accept that yes this is a weakness.
But you have to convince the employer that it won't take time to learn new things because you are a quick learner. Explain him more about your technical skills and your problem solving capabilities.
"Where do you see yourself after 3 years?"
You must answer this by saying way up in the company. You can answer telling I would be managing a unit with 10 to 20 team members achieving all my given targets.
Never give an impression that you might leave this company after 1 year. Convince him that you are stable and company can rely on you.
"Would you be ready for a Salary cut?"
Here your honest answer should be yes. If the employer is convinced with you and really want to hire then he might ask you about the salary expectations.
You can tell him that I would have no problem if company had to take a salary cut. This will really increase your chances of being hired.
Even though they might not cut your salary.
So these were some toughest questions and their answers you might be asked in an interview. But I recommend you to prepare in advance before you apply for any interview.
Success depends upon your personality and educational qualification both.