If you are a freelancer looking for a job or freelance sites on the internet then this is the best article to read.
It is because we have given a list of 30 best freelancing sites for any type of freelancer looking for a job.

We have already explained more than 20 freelance jobs you can do to make good income in your part time or full time.
Here we have given what are the best jobs available on a particular site and how much average you can earn.
Although the earnings may differ from site to site and also it will depend upon kind of work you are going to apply for.
These freelancing sites differ from each other. Some offer a whole range of jobs while others restrict themselves to only one type.
Therefore you have to choose which freelancing site suites you the best.
The websites mentioned below are arranged in an order of their popularity. So the most popular website with a greater number of freelancers associated with it is placed first in the list.
Top 30 Freelance Sites
So here is the list of top 30 freelance website that will be helpful for you to do any kind of freelance work.
1. Upwork (or oDesk)
Upwork formerly known as oDesk is the best website for freelancers. It has whopping 4 million clients, so you can imagine how much they need freelancers.

There is nothing that you can't find here as a freelancer. It caters to over 3000 different types of skill based freelancing jobs.
Website: www.upwork.com
2. Fiverr
It has become popular in no time. You can say Fiverr is Mecca for freelancers.

There are more than 3 Million different types of jobs you can find here. Almost every freelancing job is available here.
You can earn ranging from $5 to $100 for completing each job. It has offered more than 5000 different services to its clients.
Website: www.fiverr.com
3. PeoplePerHour
People Per Hour is really good site for freelancers who are looking for designing and coding

jobs. For example logo designs, 3D Graphics, avatars, PHP, ASP, WordPress etc.
Just go there and start posting jobs as a freelancer.
Website: www.peopleperhour.com
4. Guru
The site has 1.5 million members worldwide, 1 million jobs completed and it has paid over $200 million to freelancers.

There are over 3.4 Million different kinds of freelancing jobs. So post your job now.
Website: www.guru.com
5. Freelancer
Freelancer is just like upwork and guru. It has over 26K+ users online and over 8.7 million  projects available right now.

It has over 17 million freelancers. You can make anywhere from $30 to $200 per project as a  freelancer there.
Website: www.freelancer.com
6. Elance
Elance is basically an Upwork company. They have got all kinds of freelancing jobs that you

want.
You can easily get started as there is no dearth of good freelancing jobs. The money that you will make is also great.
Website: www.elance.com
7. Behance
You can showcase and discover creative work here. The site is mainly for creative work like

architecture, photography, graphic design, illustration etc.
Freelancer writers who are looking for the job could avoid this particular site.
Website: www.behance.net
8. Smashing Magazine
Smashing magazine is another site for freelance designers.

Here you get to design the cover of magazines and books. There are few programming jobs also but the site is mainly for designers.
You can make $75 per project as a freelancer.
Website: jobs.smashingmagazine.com
9. Envato
The site is mainly for creative designing especially for web designers.

Some of the best freelancing jobs you can find here are logo designing, graphics, video and animation.
Website: www.envato.com
10. Dribbble

Dribbble is another site which is for freelancing designers. There are over 10,000 designers that are being hired. You can be one of them.
However to join them you have to go pro. Check website at www.dribbble.com
11. 99 Designs
99 designs is the best logo design site for freelancers. If you love logo designing then visit 99 Designs.

Here to become a designer you have to win a contest, submit your design and then win the contest and make money.
That is how you get 1 to 1 projects. Check website at www.99designs.com
12. Meta Filter
Not a popular freelancing site but you can find few jobs here. Best freelancing jobs are related

to media and arts.
Website: jobs.metafilter.com
13. Simply Hired
Simply hire website is not specific to freelancing jobs however you can find some of the freelancing jobs too.

Freelancing jobs are very few and it is more for regular salaried jobs.
Earning would depend upon the kind of project you are undertaking and how much the client is willing to pay you.
Website: www.simplyhired.com
14. Dice
Dice is a great freelancing site for techies. They have given over 88,000 jobs to techies.

Freelancer developers and programmers can find a job here. You can earn depending upon the project you take.
Website: www.dice.com
15. Toptal
Toptal is great site for recruiters as well as freelancers. They offer freelancing jobs only for

developers and designers. No other jobs!
The income opportunity is good here because they allow only quality freelancers, like top 3%.
Website: www.toptal.com
16. Coroflot
Coroflot has over 1000 jobs listings and over 58,000 participants applying as freelancers.

Coroflot is great for freelance creative designers.
You get to design and develop various user interfaces. Salary would depend upon country to country but average is $55,475 per year.
Website: www.coroflot.com
17. The Shelf
The site is for freelance bloggers and others related to it. If you love blogging and want to

write a guest post then you can find a job here.
Website: www.theshelf.com
18. AirPair
AirPair is a freelancing site dedicated to software developers and coders only. There are over

2000 developers to be hired and you can one of them.
Website: www.airpair.com
19. crowdSPRING
CrowdSpring has over 180,000+ designers and writers. One of the best freelancing sites for

logo and graphic designers.
Start a project now. Visit website at www.crowdspring.com
20. Text Broker
Text broker leads when it comes to freelancing jobs for article and content writing services only.

The client is willing to pay you 1.3 cents per word to 7.3 cents per word depending upon the author level.
Website: www.textbroker.com
21. Craigslist
You all know about Craigslist. There is nothing that I can add to. You can find various kinds

of freelancing jobs here as they are very general, nothing special.
Website: www.craigslist.com
22. Tutor
As the name suggest the Tutor is for freelancer tutors. You can teach as a freelancer through Tutor.

Tutor has done over 12 million sessions online and you have to teach K through high school (12) subjects.
So become a tutor there. Visit website: www.tutor.com
23. Aquent
Aquent is all about marketing and creative freelancing jobs.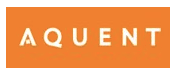 Here you can find jobs like UX, digital and graphic design, web and mobile development, online marketing and content writing.
Website: www.aquent.com
24. GetACoder
As the name suggests GetACoder is all about freelancer programmers, developers and web designers.

For freelancers you can get hourly jobs and long term projects. You get paid as per your clients.
Website: www.getacoder.com
25. Bark
Bark is mainly a British service that worth mentioning. At bark you can find various

freelancing jobs like photography, accountancy, catering etc.
Earning depends upon the client you are engaged with. Visit website at www.bark.com
26. iFreelance
iFreelance is for writers, designers, developers and marketers.

iFreelance is not free, the plan could start from $7. However you get all the money you make because there is no commission.
Website: www.ifreelance.com
27. Stack Overflow
Stack Overflow is a popular site for programmers and developers. They do offer some

freelancing jobs also.
Website: careers.stackoverflow.com/jobs
28. FreelanceWriting
The site is only for writing jobs like copywriting, poetry, SEO articles etc.

Website: www.freelancewriting.com
29. SoloGig
Here freelancers could find jobs related to IT and engineering services only.

Website: www.sologig.com
30. Crew
The last one in our list is Crew. It is for designers and developers of all kind app, logo design, ecommerce, illustration etc.
You got to talk to the client. Visit website: www.crew.co
So these were top 30 freelance websites for finding freelance jobs. You can find several types of jobs like writing, designing, coding and even tutoring.
Visit their website mentioned below and find out every small details there.