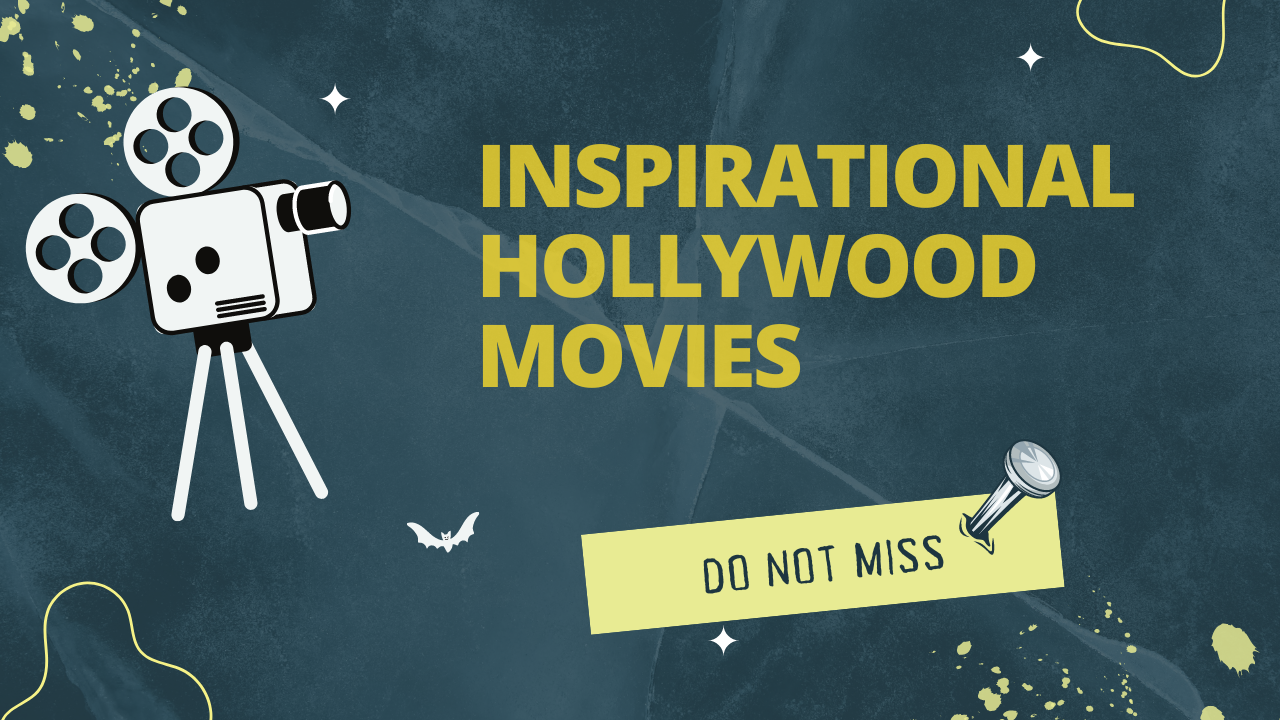 One cannot deny that dealing with neck-to-neck competition and challenges sometimes gets a little too much and we do need some motivation.  All of us like to binge-watch movies; some watch them for fun while others for the love of cinema.
How about getting some motivation and inspiration during your movie time? Yes, you can also get your motivation dose from Hollywood motivational movies. Here, we bring you a list of ten motivational Hollywood movies that are truly inspirational.
Each movie in this list is from a different genre, and has a different story and characters, but all they have in common is their ability to inspire you in some way.
You will get to learn a lot from these motivational movies. These movies will make you look inside, introspect and roll your sleeves to face the challenges thrown by life.
10 Best Motivational & Inspirational Hollywood Movies
So on that note, here's a list of the Top 10 Motivational Movies in Hollywood: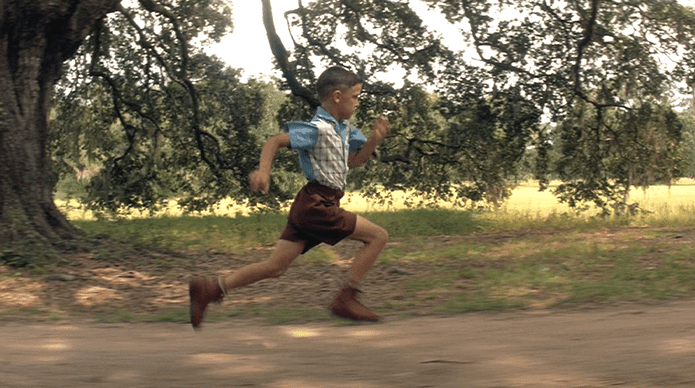 Cast- Tom Hanks, Robin Wright, Gary Sinise, Mykelti Williamson, and Sally Field
Year of release– 1994
Director– Robert Zemeckis
Starring Tom Hanks as Forest Gump, this movie gained praise for its script, visual effects, direction, and Hank's performance.
The movie's main character is a slow-witted person named Forrest, but what's inspiring is that he never considered himself disadvantaged.
The film starts with a flashback story, and the plot revolves around the life of a man from Alabama named Forest Gump.
The plot of the movie beautifully shows his life right from the phase of being a college football star, to fighting in the Vietnam war and captaining a shrimp boat.
Forrest Gump leaves an impression on the viewers with his childlike innocence. The central character of this movie always tries to make people around him happy in his small ways. It is indeed an inspirational movie.
Also Read: Top 10 Evergreen Motivational & Inspiring Short Stories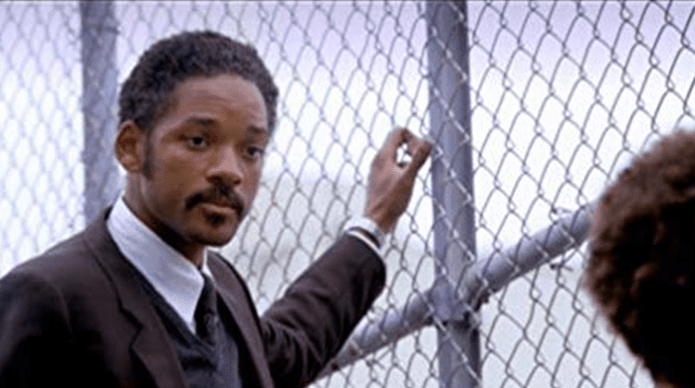 Year of Release– 2006
Cast– Will Smith, Thandie Newton, Jaden Smith
Director– Gabriele Muccino
The pursuit of happiness is an inspiring story of Christopher Gardner (played by Will Smith), who refuses to give up to the difficulties of life. He was evicted from his home,  but he turned his life around and becomes the head of his own brokerage firm.
This movie beautifully highlights the father and son bond and the struggle of the father (Chris) to provide a promising future for his son.  Despite everyday struggles, the father-son duo finds small bits of happiness they find in their togetherness.
The father, who fights all the odds ranging from financial difficulties to emotional turmoil, finally gets success. The Pursuit Of Happiness is a motivational movie that conveys the message of never giving up!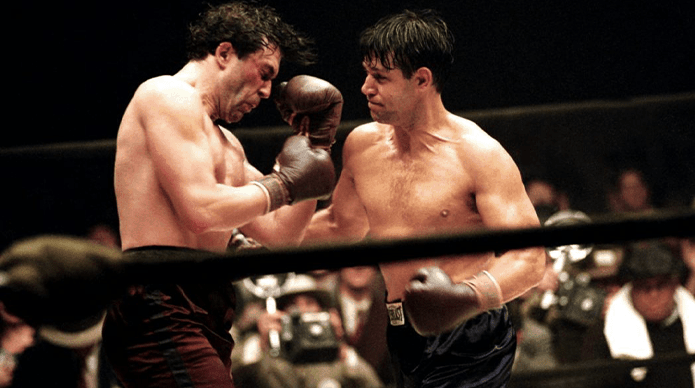 Year of Release– 2005
Cast– Russell Crowe, Renée Zellweger, Paul Giamatti, Craig Bierko, Paddy Considine, Bruce McGill, and Ron Canada
Director– Ron Howard
Cinderella is an American biographical sports drama film about a boxer forced to give up boxing after breaking his hand in the ring.  When James J. Braddock stopped boxing, his wife was both relief and a little stressed.
She cannot stand the violence that comes as part and parcel of his husband's profession,  yet she knows they will not have enough income without his boxing. After leaving the ring,  he does manual labor as a longshoreman to support his family, but unfortunately, he cannot get work every day.
He fights again in the ring to win a second chance for his family and becomes an unlikely national hero.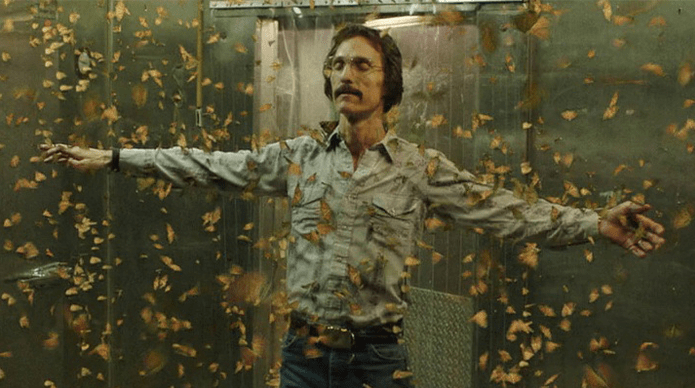 Year of Release– 2013
Cast– Matthew McConaughey, Jennifer Garner, Jared Leto, Denis O'Hare, Steve Zahn and Dallas Roberts
Director– Jean-Marc Vallée
The next movie in this list, Dallas Buyers Club, is inspired by actual events.  The movie revolves around an AIDS patient named Ron Woodroof (played by Matthew McConaughey) diagnosed in the mid-1980s. This was the time when HIV/AIDS was not fully understood and was highly stigmatized; there were no treatments for AIDS.
He is ostracized by his family, gets fired from his job, and is evicted from his home. He illegally smuggled unapproved pharmaceutical drugs into Texas after thinking they improved his symptoms.
He later establishes a hugely successful "buyers' club" and unites a band of outcasts in a struggle for dignity and acceptance.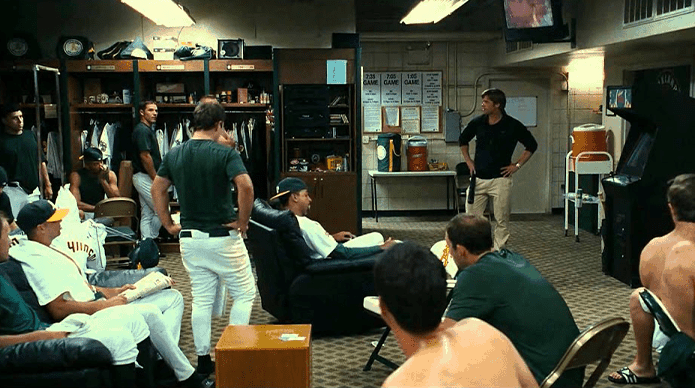 Year of Release– 2011
Cast– Brad Pitt and Jonah Hill
Director– Bennett Miller
This sports film is based on Micheal Lewis's non-fiction book, ' Moneyball'.  In this movie, Brad Pitt stars as Billy Beane, the Oakland A's general manager.
He assembled the team but was forced to reinvent the team on a tight budget. Now Billy Beane will have to outsmart the richer clubs.
Instead of relying on the scout's experience and intuition, he selected the players based on their on-base percentage (OBP) and ignored their perceived weaknesses.
Brand and Beane use this methodology to hire undervalued players like aging outfielder David Justice, submarine pitcher, and injured catcher Scott Hatteberg.
It is one of the best performances of Brad Pitt! And Moneyball is one of the best Motivational movies.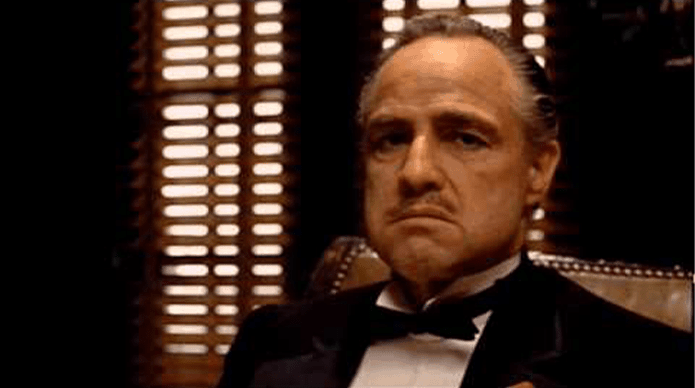 Year of Release– 1972
Cast– Marlon Brando, Al Pacino, James Caan, Richard Castellano, Robert Duvall, Sterling Hayden, John Marley, Richard Conte, and Diane Keaton.
Director– Francis Ford Coppola
The Godfather is one of the most influential movies; it is widely regarded as one of the greatest films in the world of cinema.
This film paints a chilling portrait of the Sicilian clan's rise and near fall from power in America. Its balanced plot perfectly presents the story of Corleone's ugly crime business and family life.
This movie was nominated for seven awards at the 30th Golden Globe Awards and was selected for preservation in the U.S. National Film Registry of the Library of Congress. If you haven't seen this inspirational movie, it is a must-watch for everyone!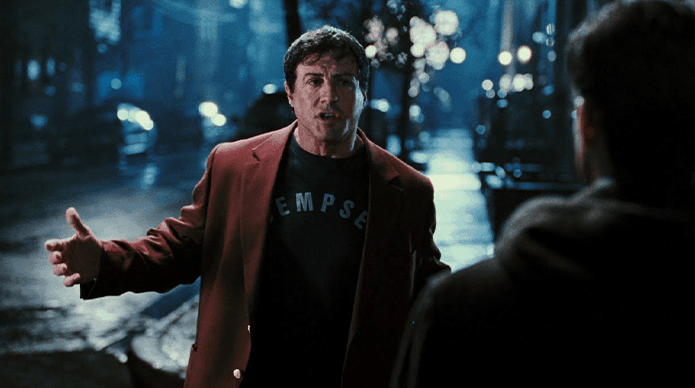 Year of Release– 1976
Cast–
Director– Sylvester Stallone
'Life is not about how hard of a hit you can give; it's about how many you can take and still keep moving forwards'– Rocky.
The movie Rocky is not just about boxing; it is about struggles and hard work.  This motivational movie is a journey of a man who starts from being a 'nobody' and becomes 'somebody' through sheer hard work.
The well-knit plot takes you through the daily life of the main character, his struggles, career, and his relationship with his best friend's sister. This movie is an authentic tribute to the human spirit; it reminds us that one can accomplish the impossible with hard work.
Also Read: 100 Most Inspiring Leadership Quotes to Motivate Yourself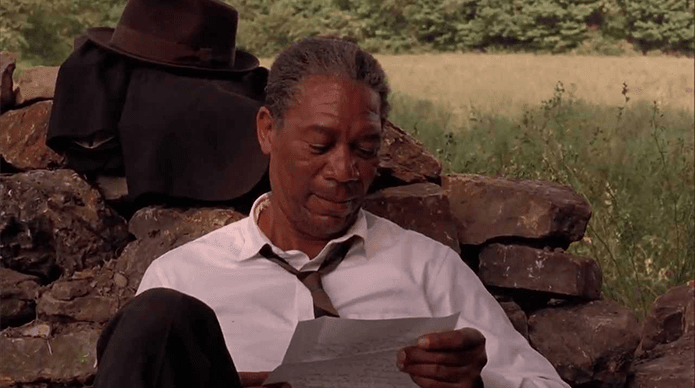 Year of Release– 1994
Cast– Morgan Freeman, Tim Robbins, Bob Gunton, Clancy Brown, William Sadler, Jeffrey De Munn
Director– Frank Darabont
The  Shawshank Redemption is an inspiring story of hope, faith, and bonding. It is a story of a prominent banker Andy Dufresne, who is unjustly convicted of murder and sentenced to 19 years in the Shawshank.
In this prison, he is befriended by a convict who helps him to cope with prison life.
This inspirational movie gives a strong message of friendship and perseverance with just enough darkness around the edges to give contrast and relief to its glowingly benign view of human nature.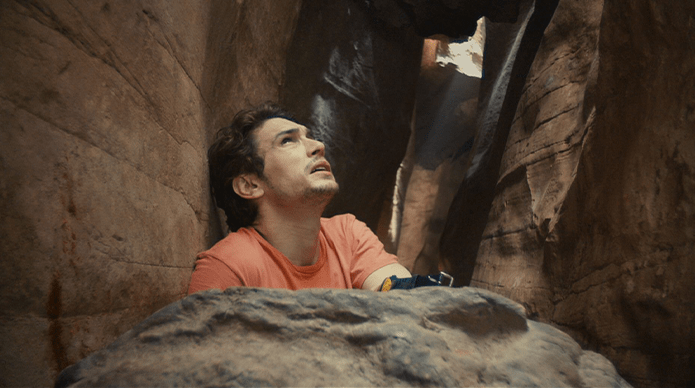 Year of Release– 2008
Cast– James Franco, Amber Tamblyn, Kate Mara
Director- Danny Boyle
This motivational movie is based on the story of a mountain climber named Aron Ralston. This thrilling story takes the viewers on a never-before-experienced journey and shows us the importance of life!
The movie takes us to the year 2003 when a mountaineer named Aron Ralston goes hiking at Utah's Canyonlands National Park. He meets hikers Kristi and Megan and shows them an underground pool.
After spending some time with these hikers, Aron continues through a slot canyon in Blue John Canyon. He slips and falls, knocking a boulder that crushes his right hand against the wall.
He gets trapped and over the next five days, he examines his life, recalling friends, lovers, family, and even the last two people he ever had the chance to meet. He then gathers the courage to extricate himself by any means necessary.
In this condition, he scales a 65-foot wall and hikes over 8 miles before being rescued.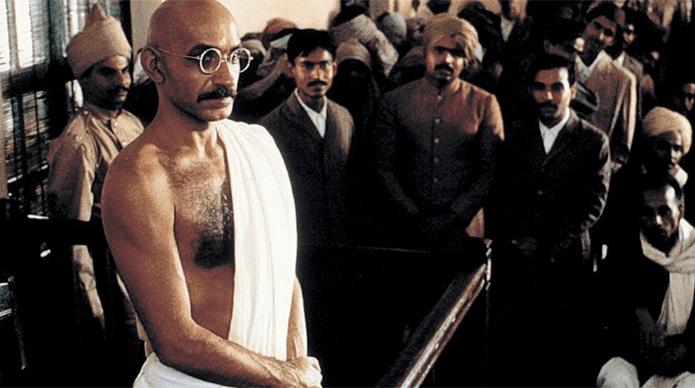 Year of Release– 1982
Director- Richard Attenborough
Casting- Ben Kingsley, John Gielgud, Rohini Hattangadi
Gandhi is an epic historical drama film that tells the life story of Mohandas Karam Chand Gandhi. He was the leader of India's non-violent, non-cooperative independence movement against the British rule in India.
Gandhi's character is fully explained in this movie as a man of nonviolence. It is really inspiring to see how he uses his patience as a tool to drive the British out of the subcontinent.
This inspirational movie includes Mahatma Gandhi's role in the freedom movement and how he spends his last days trying to bring peace between both ­­­nations after independence.
I am sure these motivational movies in Hollywood are sufficient for you to get your extra dose of motivation in 2023. All the best for your career.