Every one of us experiences the urge to push ourselves when growing. Everybody has experienced or is currently undergoing a point in their lives when they feel stuck and unsure whether their actions are correct. We require a motivator who won't pass judgement.
With today's technology, you are not always required to face someone and express your true feelings. Indian motivational speakers can help in this situation. You might be wondering why only Indian motivational speakers because you are aware that you can relate to them better.
Top 29 Best Motivational Speakers in India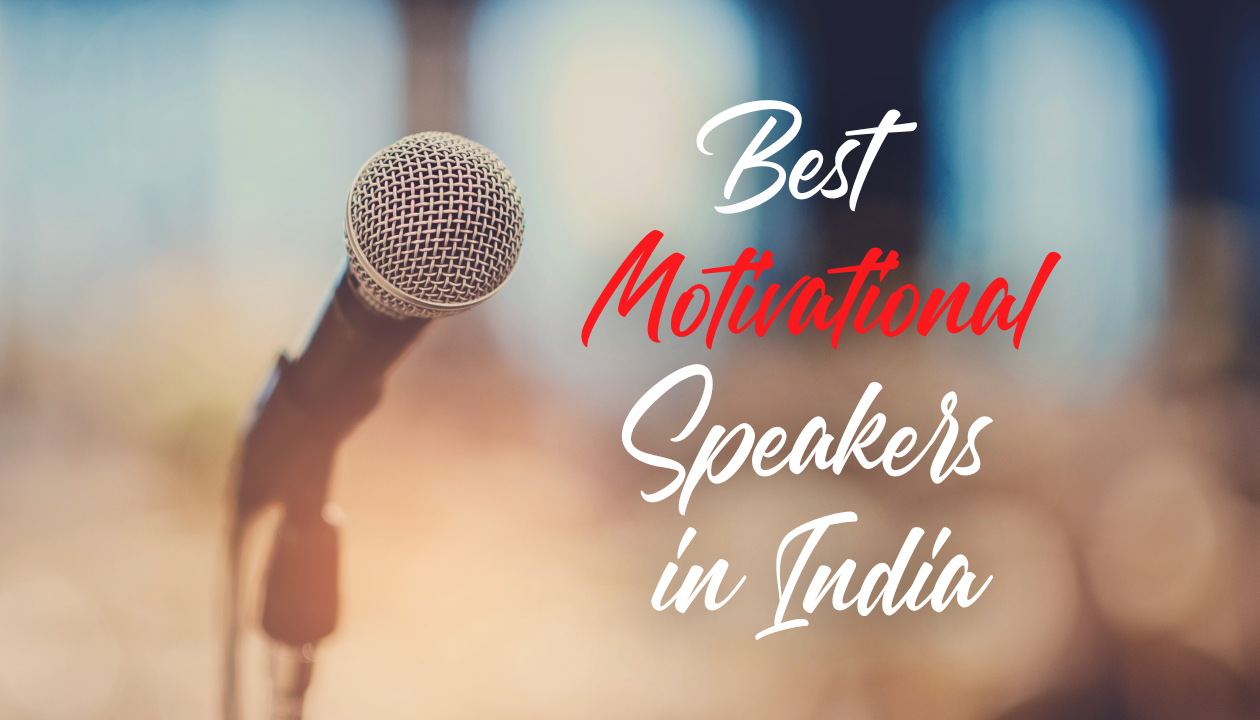 1. Sadhguru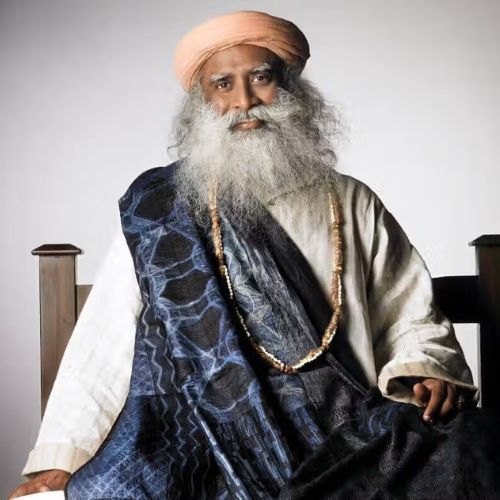 We all first heard the name Sadhguru during the lockdown when we were all glued to our phones.
Jaggi Vasudev is currently the most well-known motivational speaker in existence.
He combines humor, sarcasm, inventiveness, and spiritual understanding to inspire others to practice and master the skill of remaining calm, avoiding negative feelings like irritation, and being more productive. He has also shared several insightful tidbits from these videos on other social media channels.
Both young and elderly enjoy watching these since they show him having very stimulating conversations on various subjects.
Sadhguru Jaggi Vasudev is highly knowledgeable about various topics, including yoga, environment, education, and general personality development. Few motivational speakers can match his 10 million YouTube subscribers and 8.2 million Instagram followers.
2. Sandeep Maheshwari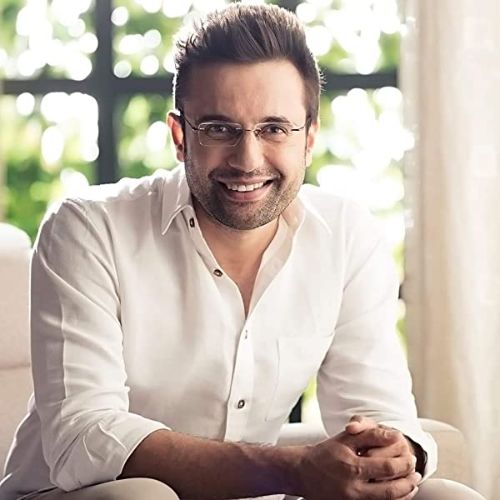 Sandeep Maheshwari, one of India's most renowned motivational speakers, is well-liked by the younger generation. He began creating a YouTube channel. He spent an extended period with career problems. He followed his lead and launched his motivational channel. He discussed strategies that people might not have previously considered.
He has 23 million YouTube subscribers and 3.1 million Instagram followers overall.
3. Deepak Chopra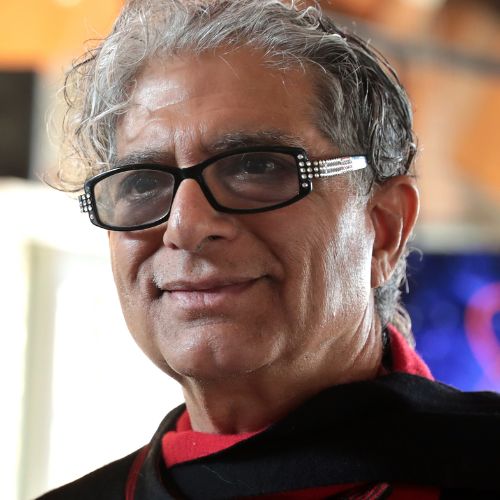 He is a trained physician from Delhi who has succeeded in the U.S. Later, though, his interests shifted, and he started reading books about spirituality, learning more about it, and even beginning to practice Transcendental Meditation.
Additionally, he is described as "America's most well-known spokesman for Ayurveda." Deepak now resides in the U.S., yet he continues to make significant contributions to many people's lives through his frequent YouTube postings.
4. Yogesh Chabria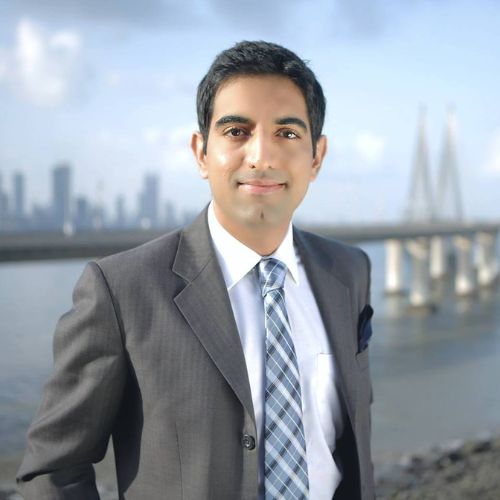 He established "The Happionaire Way."
Yogesh experienced a strict upbringing, beginning with selling toys at the age of five, comic books and clothing while still in school, and door-to-door sales when he was sixteen.
Every time you fall, you can stay down or rise stronger. This philosophy has made him the most sought-after motivational speaker, whom more than 1000 organizations trust with their seminars, long-term training programs, consulting projects, and leadership development efforts.
He has more than 3.98 million followers and has given speeches at tens of thousands of business events.
5. Vivek Bindra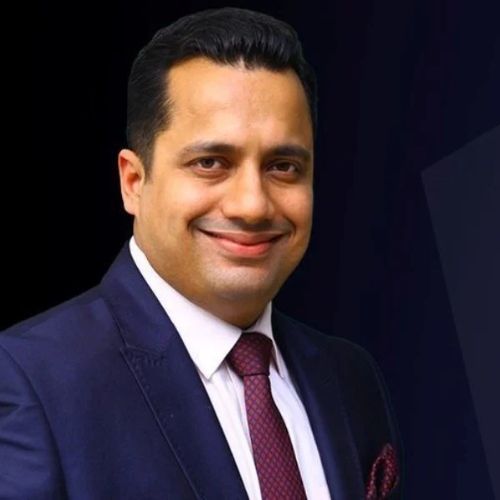 At the World HRD Congress, Marshall Goldsmith presented him with the "Best Leadership Trainer in Asia" Award. He is a successful business coach and entrepreneur, in addition to being a well-known speaker across the world.
More than 19.2 million people subscribe to Dr. Bindra's YouTube channel, and 2.9 million people follow him on Instagram.
His films frequently draw on real-world case studies of various businesses, which can help you better understand how to launch a company, secure funding, overcome obstacles, etc.
6. Priya Kumar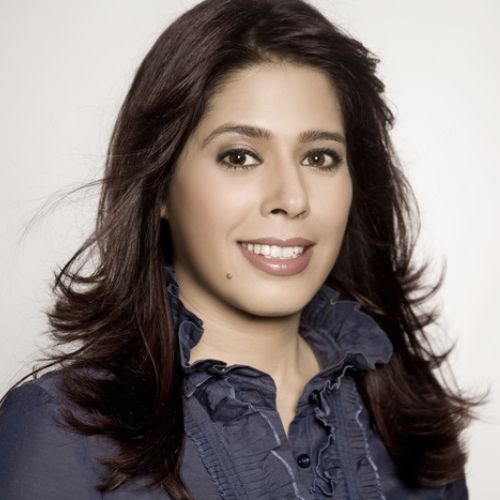 She is one of India's most dynamic and youngest motivational speakers. Priya, who was up in Chandigarh, started writing at a very young age and has won various accolades for the essays that she submitted for a school contest. She has written nine books to date and is now a well-known speaker on a global scale.
Under the guidance of his mentor, Dr. Niranjan Patel, Priya has been writing a regular column for several journals, giving motivational speeches, and participating in webinars. She has 265 thousand Instagram followers and 82.3 thousand YouTube subscribers in just a few years because of her entertaining and distinctive speaking style.
As a keynote speaker and best-selling author, she has collaborated with more than 2000 MNCs in 47 countries.
7. Guru Gopal Das
He is one of the funniest motivational speakers and is unique from the competition. He has mentored students, famous people, and business executives worldwide. Gaur Gopal Das is an excellent motivational speaker who is spiritual, gentle, and unmotivated by pressures.
Because of the enduring wisdom he holds, his lectures inspire people to think more profoundly and assist them in coming up with straightforward solutions to complex issues. His thought is an amazing synthesis of traditional theory and cutting-edge modern psychology, which makes him unique in this regard.
The Indian student parliament at MIT, Pune, also dubbed Gaur Gopal Das "The Ideal Young Spiritual Guru." He has 5.3M Instagram and 4.36M YouTube subscribers.
8. Shiv Khera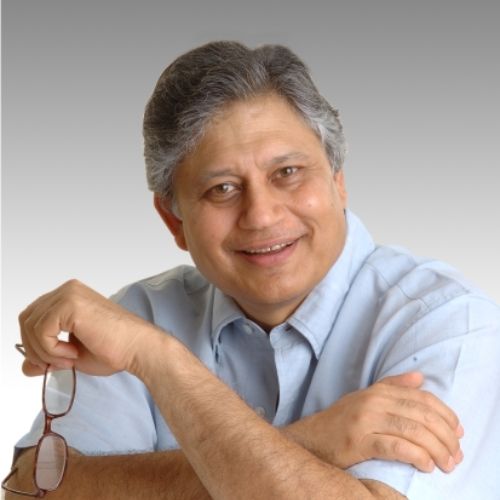 He is a talented author, activist, and speaker from India. You'd be astounded to hear of his success; he used to work as a car washer and insurance agent before his family's coal mines were nationalized by the Indian government. He attained this level only after a great deal of effort and sacrifice.
"You can win" is just one of the many novels authored by Mr Khera. Though he calls New Delhi home, he travels the globe to give inspirational speeches. Additionally, he entered politics and founded the Bharatiya Rashtravadi Samanta Organization, a political party dedicated to promoting education and combating corruption.
9. Simerjeet Singh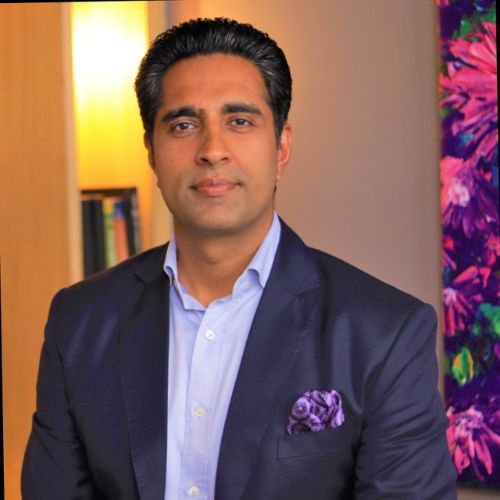 He has a degree in hotel management, began his career in the hospitality industry, and has taken a Marriott International Management training course.
While his career was doing well, he expanded the hotel industry in several nations, including Dubai, India, and the USA. Later on, though, he considered altering his line of work; as a motivational speaker, he started from the beginning with no experience. He has inspired many individuals in more than 100 firms while delivering more than 1000 motivational presentations.
Simerjeet has a habit of emphasizing the importance of leading a purposeful life.
He has 16.8k followers on Instagram and 1.51M subscribers on Youtube.
10. Ujjwal Chugh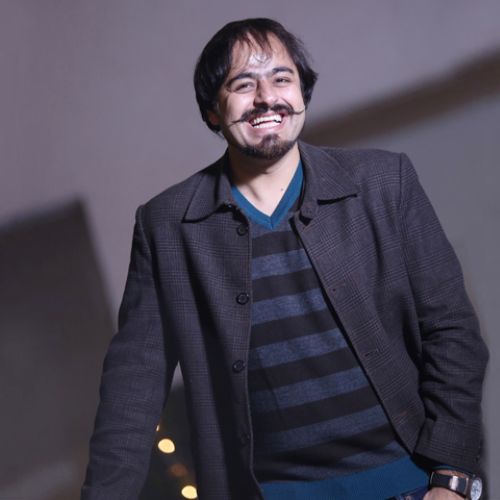 Ujjwal believes that leading an everyday life is relatively simple. Thus he encourages others to discover their extraordinary potential to succeed.
He is the driving force behind many successful young people and the creator and CEO of the ISOLS group. As his words and thoughts affect a person's mind and soul and guide them toward achievement, Ujjwal is a terrific educator and motivator.
You might be shocked that he was a pilot in the Indian Arm Wing before switching to motivational speaking. He has won numerous honors, including the Real Sanwad Excellence Award, the Saraswati Ratan Sammaan, the National Gaurav Award, and the Honor of Shaheed Bhagat Singh Bravery Award.
11. Tarvinder Singh Madaan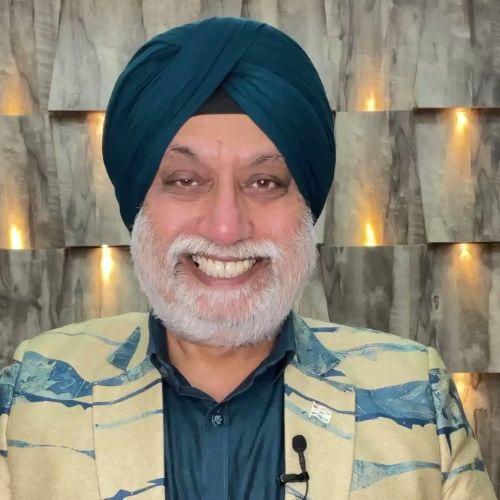 He was born on November 14, 1958, and goes by the full name Tarvinder Singh Madaan. He is a well-known actor, comedian, life coach, and motivational speaker in Hindi. He has more than 40 years of experience and a vibrant personality with fantastic clarity of intellect.
He frequently offers motivational speaking services at gatherings, seminars, and conventions because his topics are also entirely original and exciting. His lectures are humorous, entertaining, and packed with helpful information.
Mr. Madaan has more than 40 years of experience as a motivational speaker. He frequently discusses positive thinking, controlling one's temper, time management, leadership, sales, and communication. Overall, he has a very playful attitude and helps others learn life skills.
12. Robin Sharma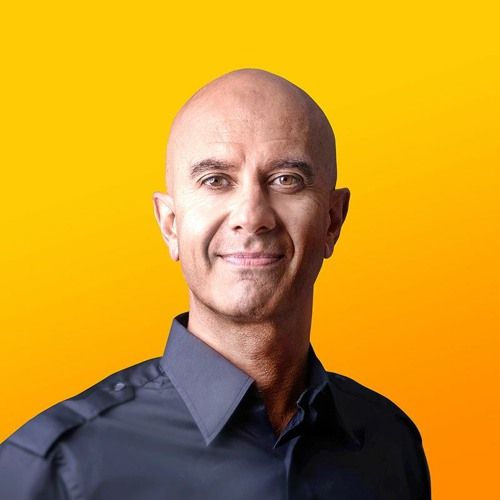 Robin Sharma left his position as a lawyer to pursue a career as a leadership coach and motivational speaker. Although he is currently based in Canada, he is of Indian descent. His best-selling novel, "The Monk Who Sold His Ferrari," about a lawyer who finds purpose in life after going on a spiritual quest, helped him gain recognition.
His other publications, such as "The 5 AM Club," "Mega Living," and "Who Will Cry When You Die?" have all been favorably appreciated. He is currently working with large corporations to teach people leadership and sales.
13. Akash Gautam
Akash Gautam is a well-known motivational speaker in India for corporate gatherings and young people. He also blogs, and he has more than 8.68K subscribers on Youtube.
The phrase "Motivation MINUS the Boring Gyaan" describes his events. Akash has earned the trust of more than 30 Nifty firms, TEDx platforms, the world's top corporate organizations, and renowned institutions like IITs and IIMs.
He was raised and born in the Indian state of Himachal Pradesh's Dharamshala. From NIFT in New Delhi, he earned his post-graduate degree in fashion.
Akash enjoys storytelling. His specialty is sarcasm and humor. You need his high-energy events for work and life. After his circumstances, he promises people will jump.
14. Sudha Murthy
Indian motivational speaker and Infosys Foundation chairman. Lessons in Forgetting and Inheritance of Loss are two works she has published. She is also a social worker.
Her mother was a school teacher and principal, her father was an officer in the state administration, and she had six siblings.
Two of the four kids finished their post-graduate studies, and one of them became chartered accountants. She is married to N.R. Narayana Murthy, a co-founder and former CEO of the Indian I.T. consultancy company Infosys.
15. Amish Tripathi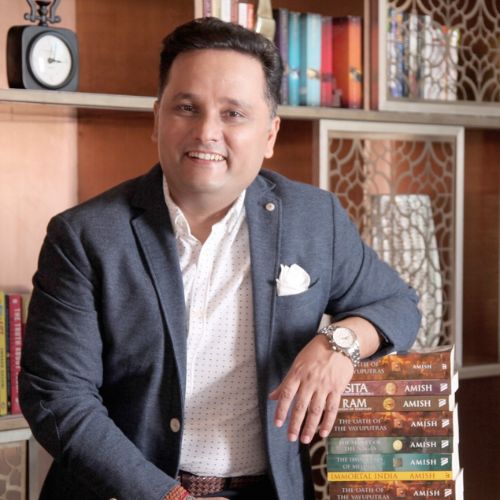 Amish Tripathi is a writer of mythological fiction books as well as a diplomat. He is among the most influential people.
He left his position as a banker and started writing. His guiding principle is to decipher the epics and draw forth all the regulations that give life purpose.
Immortal India, Indic Chronicles, Shiva Trilogy, and Dharma are some of his best-selling books. The Scion of Ikshvaku, his debut novel from the Ram Chandra Series, earned the prize for popular literature.
16. Ankur Warikoo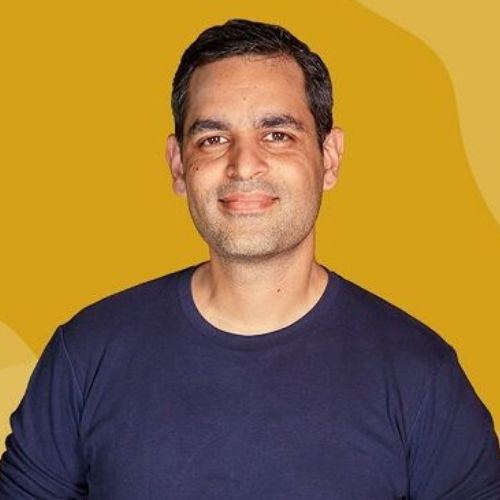 He is an Indian mentor, entrepreneur (creator of nearbuy.com), and motivational speaker. Ankur Warikoo enjoys educating others about his field of expertise.
He believes that one should fully understand the topic before making significant judgments. He is interested in how people make purchases. So, to assist burgeoning firms, he gives motivational lectures on leadership, customer behavior and interest, and entrepreneurship.
He discusses his experience from his time as a founder and CEO in his LinkedIn series, "Warikoo Wednesdays."
17. Himesh Madaan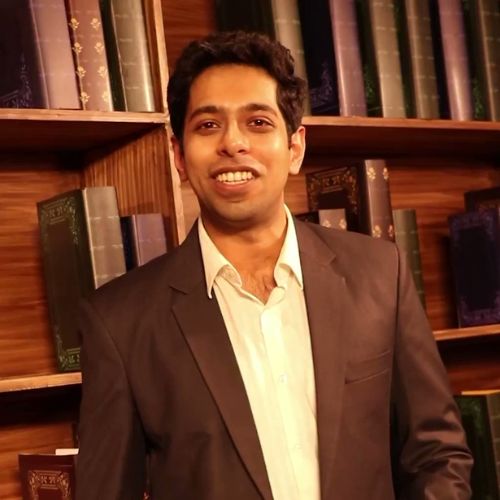 After working for U.S. Airlines, he started his own business and worked as a life coach, YouTuber, and motivator. Millions of individuals worldwide have had their lives altered by him.
He offers counseling on bonding, interpersonal skills, body language, business skills, and communication abilities. It significantly impacts both a person's life and work.
He holds P-CMM and Six Sigma certifications (People Capability Maturity Model). Advises businesses like LIC, Paytm, Tata Motors, etc.
That's it. I sincerely hope that this post assisted you in locating an Indian motivational speaker suitable for your issues and requirements.
18. Arunima Sinha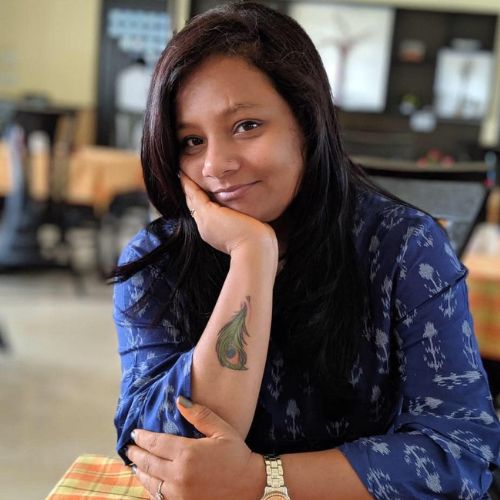 Arunima was a mountaineer, athlete, and volleyball player. She was excited to join the paramilitary forces and travel to Delhi by train when she was thrown outside by some criminals for resisting a robbery attempt. She sustained severe pelvis and leg injuries, necessitating the amputation of one of her legs to preserve her life.
She trained and excelled in fundamental mountaineering skills, refused to be discouraged by the severity of her injuries, and claimed to be motivated by Yuvraj Singh and Swami Vivekananda. As a result, she successfully ascended Mount Everest while wearing a prosthetic leg.
Born Again on the Mountain, her book is a motivating read.
19. Srikumar Rao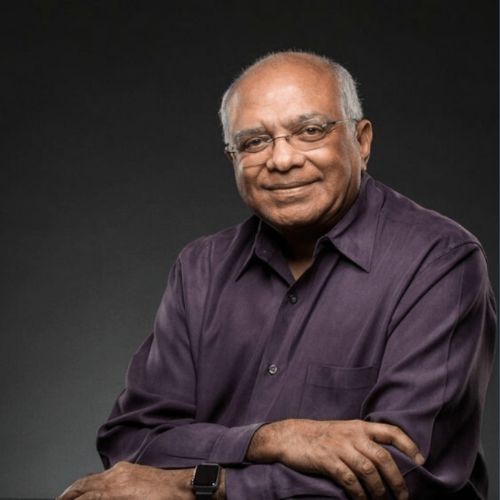 He previously taught marketing at a university in New York. Srikumar Rao is a well-known author, lecturer, and role model for many businesspeople.
Bestsellers like "Are You Ready to Succeed" were written by him. It educates people on methods for achieving personal mastery in entrepreneurship and life.
By putting worry aside, he inspires individuals to accomplish their goals. For this bag, he developed a course called "Creativity and Personal Mastery." Millions of students and business owners worldwide are gaining from this training.
20. Swami Gyanvatsal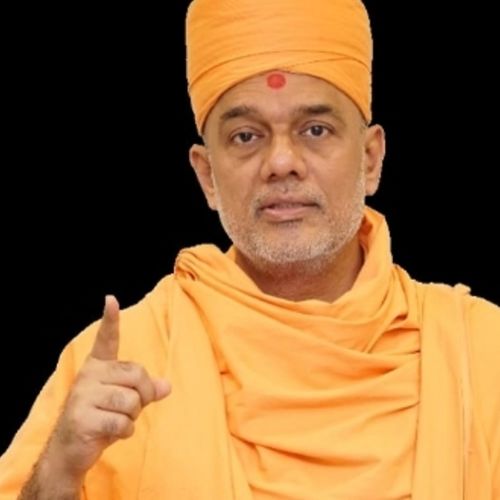 Before changing careers to become a spiritual and motivational teacher, he started as a mechanical engineer. Swami Gyan Vassal's science-based motivational quotes and speeches have inspired millions of people. Outside India, he has participated in webinars and sessions in Europe, England, the US, Canada, and New Zealand.
He is a native of Akshardham in Gandhinagar, Gujarat. This temple is a volunteer-run organization dedicated to enhancing society by emphasizing neighborhood communities. The Hindu ideals of faith, community, and selfless service are encouraged to do this.
Overall, he is one of the top motivational speakers in India because of how he gives his speech and the novelty of his subject.
21. Lt General Raymond Noronha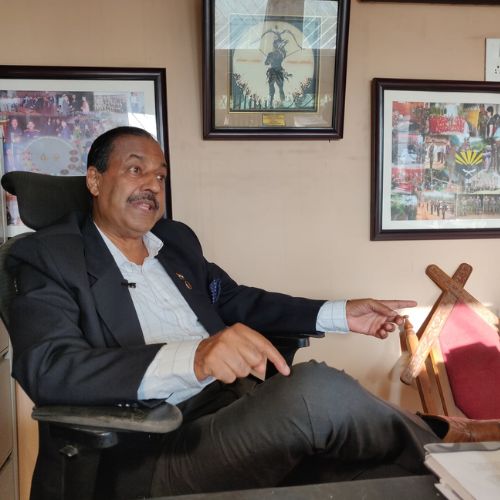 Lt. General Raymond Noronha is a 40-year army veteran with vast operational knowledge of the Indo-Pak and Indo-China frontiers. He earned all his stripes while working for Counter-Terrorism Operations in NE India and J&K.
He is undoubtedly a man of action because he attained the rank of Lieutenant General (3 Star) and was responsible for creating India's first Mountain Strike Corps, which consisted of 40,000+ troops and was designed as an assault force for the Northern Border.
General Noronha makes for an engaging speaker on subjects centered around leadership during crises because he is an operational soldier with 40 years of experience leading in difficult situations at various levels.
22. Shivani Verma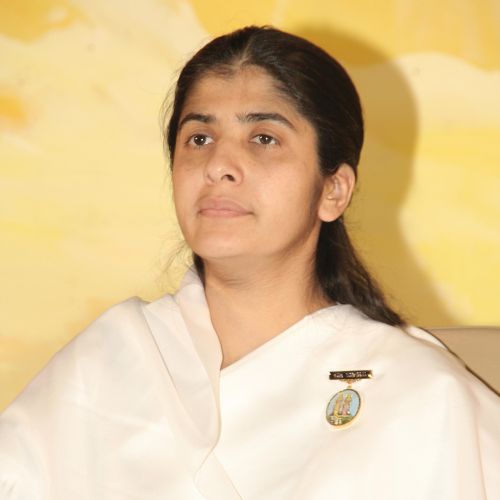 She teaches in the Brahma Kumaris spiritual movement in India and is well-known by the name Sister Shivani. She is a fantastic motivational speaker and hosts a T.V. program called "Awakening with Brahmakumaris."
Awakening with Brahmakumaris and Happiness Unlimited are only two of the well-known novels that Sister Shivani has authored. She also earned the Nari Shakti Award in 2019 and the Women of the Decade Achievers Award from the ASSOCHAM Ladies League in 2014. She discusses various stages of life, how to be happy, and how happiness depends on oneself.
23. Harrish Iyer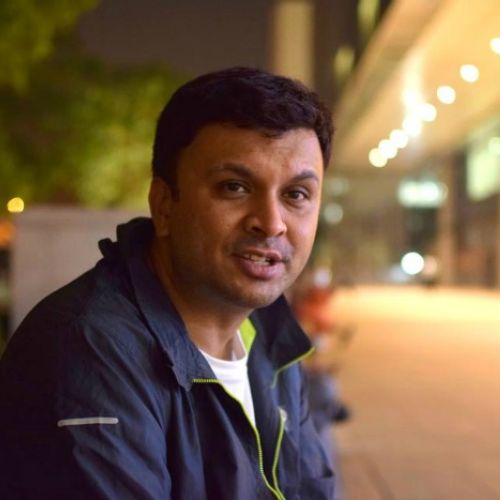 He is not just a fantastic motivational speaker but also an Indian crusader for equal rights. Additionally, he fights for several causes, including the rights of the LGBT community, kids, women, animals, and victims of child sex abuse.
In addition, Harish has won numerous honors, including the Energizing Bharat Award in 2016 for his work in the area of women's empowerment, one of the ten recipients of the Zindagi Live Awards for his efforts to raise awareness about child sexual abuse, and a spot on Pink Pages' list of the seven most influential gay and lesbian people in India.
24. Shalini Saraswathi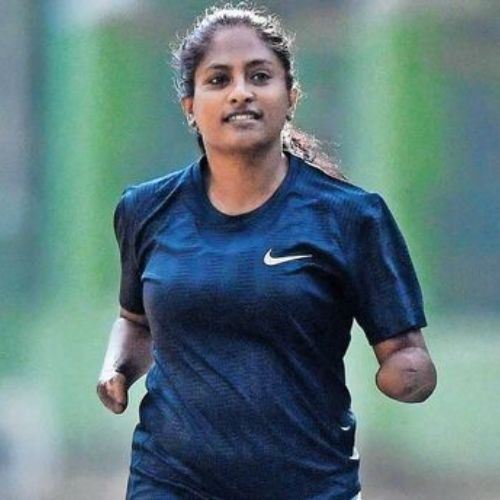 She is an inspirational speaker and a brave-hearted quad amputee blade runner who lost her hands and legs to a rare bacterial infection. But despite everything, she persevered and developed into a daring prize-winning athlete.
She worked very hard to begin using prosthetic legs to walk, and in December 2014, after much effort, she was ultimately successful. She began working with BP Aiyappa at a nearby sports centre in Bengaluru as soon as she could walk. You'd be shocked to learn that she has run countless marathons.
She is an inspiration to countless individuals, and hearing about his path inspires and drives everyone.
25. Sneh Desai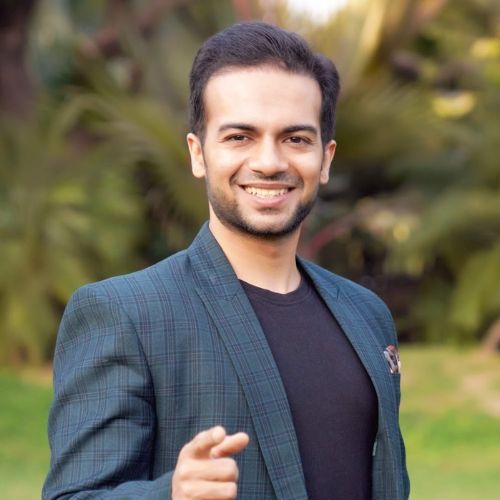 He has extensive expertise in coaching and motivating people of all ages, including CEOs, employees, students, and athletes. In addition, he is the creator and director of Sneh World, where he conducts self-development courses and seminars. Everyone who longs for success, pleasure, peace, and personal growth should listen to his lecture.
You'd be surprised to learn that Sneh began instructing others at nine and has since developed into a skilled motivator, motivational coach, and exceptional leader. His speech encourages listeners to think positively, communicate more effectively, and develop their spiritual awareness, which changes their attitudes and beliefs.
26. Chetan Bhagat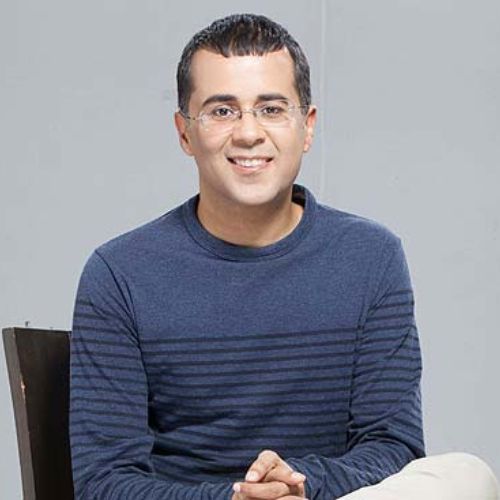 Before transitioning to motivational speaking, he started his career as an investment banker. Chetan Bhagat is a columnist and author of nine popular books. He's also a film based on one of his writings.
He is "the highest-selling English language author in India's history," according to The New York Times. His writing style is unmatched since it instantly stirs emotions. Additionally, he has received invitations to attend webinars and workshops at numerous institutions and businesses.
27. Rahul Kapoor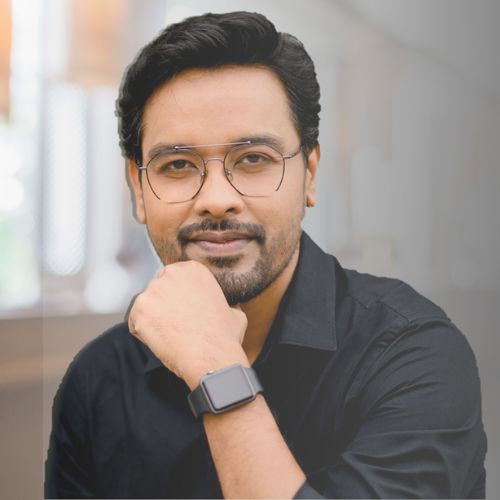 This excellent motivational speaker has inspired millions of people in countries like the USA, India, Australia, Singapore, and others.
More than 10,000 businesses, including several Fortune 500 organizations from around the world, employ the pieces he writes, which combine science, psychology, and spirituality. Seven thousand people attended his motivational address, which is a significant accomplishment in and of itself.
Many businesses have benefited from his workshops, seminars, and speeches regarding operational efficiency, revenue growth, and improved customer service. Rahul is a genius in his industry, which accounts for the unending list of clientele he has. He has worked for companies including Google, Coca-Cola, American Express, Adobe, and 3M.
28. Dr Ujjwal Patni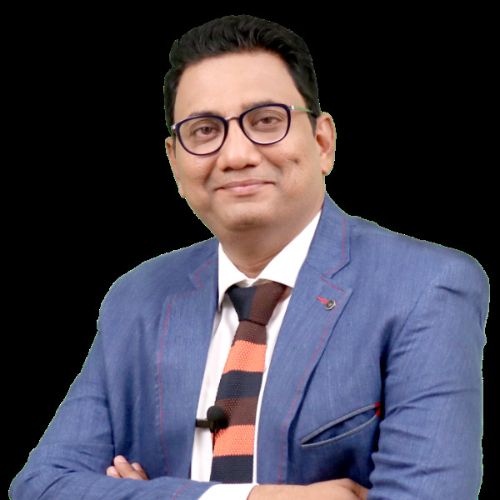 Dr Ujjwal is a motivational speaker who primarily delivers all his presentations in Hindi. He has received 15 crucial accolades, including the Kamal Patra and Best Corporate Trainer of India.
Every week, more than one million Indians from 75 different countries watch his "Ujjwal Patni Show," which focuses on life and business.
29. Diana Hayden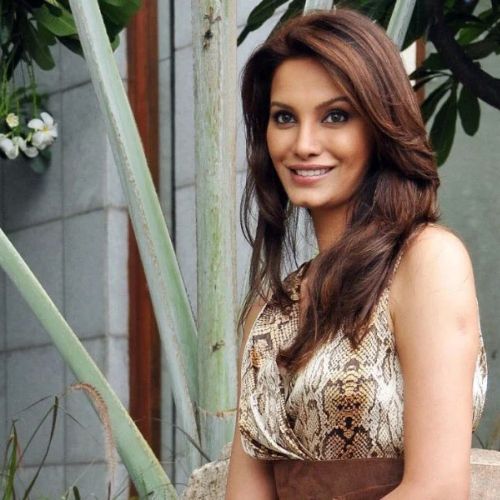 Diana, an Indian actress, was 23 years old when she became Miss World in 1997. She has affiliations with several organizations since winning Miss World, including Child Rights and You (CRY), Greenpeace, PETA, and the Spastics Society of India.
She has backed several campaigns to raise awareness of HIV/AIDS and cancer. A Beautiful Truth, one of her books, is an encyclopedia on grooming that also covers personality development and confidence-boosting.
She has given numerous lectures on a variety of subjects, including "Diana Hayden – the rags to riches story," "Communication," and "Overcoming hurdles."
Conclusion
I hope you find the definitive list of the top 29 Indian motivational speakers.
Our lives currently have many challenges, but if you watch their webinars or go to their live events, you can easily conquer them. You must put up a brave fight while keeping your head held high and, most importantly, your composure.
You can access more energy and happiness within yourself and spread it across the nation by listening to these beautiful motivational speakers.