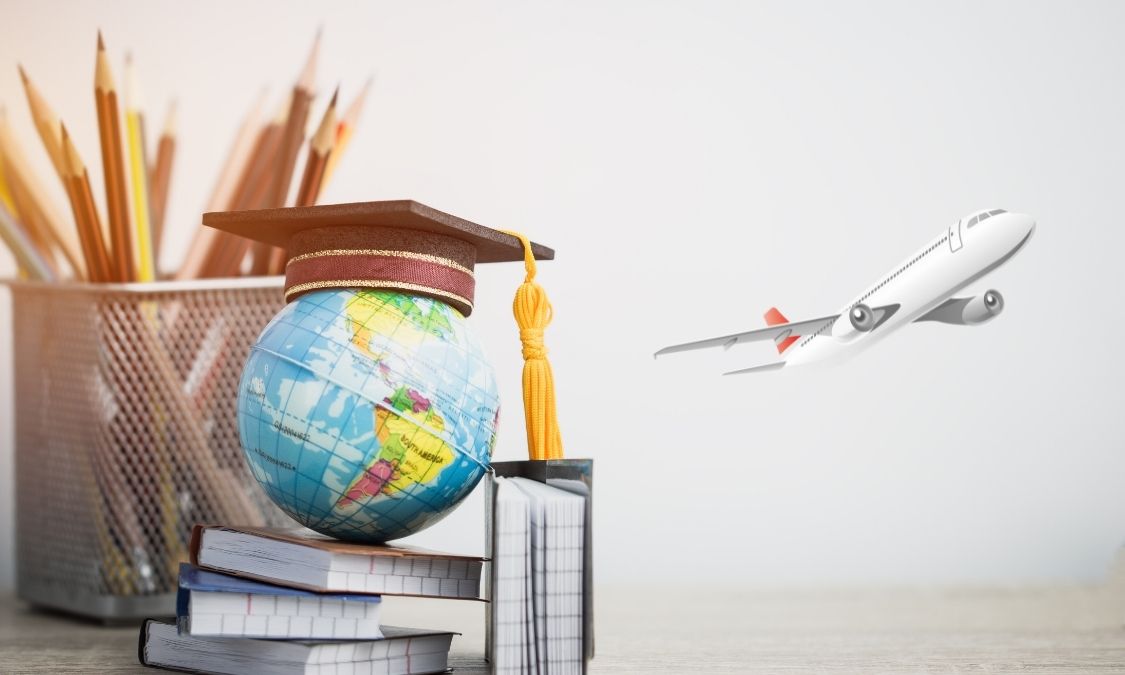 Education is not a commodity, yet in most parts of the world, it has become one. In many nations, quality higher education has become particularly out of reach for students from low-income families. There is, however, no need to sink into despair and depression.
There are numerous opportunities for you to study abroad for free if you have great ambition, a strong educational background, and a competitive attitude. Is this the best option? Apply to nations that offer free education.
It is vital to note that the fact that this education is free has no bearing on its quality.
In reality, many undergrad and post-grad programs in nations where education is free are regarded as some of the best in the world. Without further ado, let's have a look at countries where you can get free education and pursue a higher education degree.
1. How can I study for free abroad?
Students rarely come across programs that allow them to study abroad for free. But that doesn't mean there aren't scholarships and other possibilities awaiting eager students—while it may be unrealistic to expect to be able to study abroad for free, there are various options that will get you near to that goal (if not all the way).
In the current condition of international politics, governments, schools, and non-profit organizations all over the world acknowledge the importance of encouraging cultural interchange from a young age. Here are a few hopeful actions you can take to study tuition-free in another country.
2. All international students are eligible to study in free study abroad nations.
Don't worry if you're not from the EU, EEA, or Switzerland. There are still a few places where you can study abroad for free or for a very low cost:
Czech Republic
Norway
Iceland
Brazil
Luxembourg
Mexico
You may be asked to demonstrate your language skills and pay a small registration fee before your course begins, but this is the only fee you'll have to pay.
3. Locate Low-Cost Study Abroad Programs
The first step toward studying abroad for free is to select a program that fits within your financial constraints. Study abroad programs range in price from prohibitively expensive to nearly fully supported, so reducing your selections early on is critical.
After you've found a study abroad program that meets your criteria in terms of location, academics, scheduling, and cost, you can get down to business.
4. Scholarships for Studying Abroad are available.
There are thousands of scholarships waiting to be claimed. Wherever you are from, whatever your interests are, and whatever your financial position is, the chances are good that you will be able to discover a scholarship that meets your needs and will allow you to study abroad for free.
Scholarships are typically awarded based on academic accomplishment, extracurricular activities, and other personal attributes.
The Study Abroad Scholarships list on GoAbroad is a wonderful place to start learning about the process of finding the proper financial aid opportunity.
You can secure up to thousands of dollars in tuition, ranging from completely funded to program-specific to government-sponsored scholarships, to put toward your financial goal of studying abroad.
Before you start applying for study abroad scholarships, you can even filter them by subject and region.
5. Take into account Study Abroad Loans.
While taking out a loan does not guarantee a free study abroad experience, the flexibility that loans can afford many students in the short term might be a helpful stepping stone in realizing your ambitions of studying abroad for free.
Our comprehensive guide on Study Abroad Loans will provide you with all of the information you need on the many sorts of loans available, both private and public, to get you started on the correct course.
Read also: A Concise Guide for an Education Loan for Students in India
6. Begin raising funds for your study abroad trip.
To summarise, you've picked an inexpensive program, applied for scholarships and grants, and taken out a study abroad loan if necessary. Scholarships, grants, and loans can all let you study abroad for free or for very little money.
However, they are sometimes beyond your control, even after you have completed the application process. So, why should we stop there?
If you're serious about "studying abroad for free," you'll need to put in the effort to enlist the help of friends and family.
Personal fundraising might help you complete the final mile toward fully funding your study abroad adventure. Fundraising in school, with family and friends, or through crowdfunding on the internet are all excellent methods to get started.
FundMyTravel, a service provided by GoAbroad, is one such place where you may get started with fundraising.
7. Exchange Programs in Education (EEPs)
In the realm of education, the Indian government has signed MOUs, also known as Education Exchange Programs (EEPs) or Joint Declarations of Intent (JDI's), with 54 nations around the world. The goal of such agreements is to encourage student interchange.
The official website of the Ministry of Human Resource and Development has a list of countries and their agreements (MHRD).
Aside from that, eight nations, including South Korea, China, Mexico, Commonwealth Scholarship (UK), Commonwealth Scholarship (New Zealand), Israel, Hungary, and Italy, grant Indian students scholarships to pursue higher education in their respective countries.
Interested students can apply for these scholarships online, with the nomination procedure facilitated by the MHRD.
8. Look for a Summer Job
Finally, there's the option of working with your own two hands. Even if you take advantage of all of these other options, taking on part-time work to supplement your studies tells potential funders that you are doing everything in your power to raise the funds necessary to complete your studies abroad.
Everyone's schedule is hectic throughout the school year, but it's never too early to get your feet wet in the workforce and earn valuable experience. And, hey, it won't do any harm to your resume.
Read also: Different Summer Jobs For School Teachers
9. Free Work AND Study Abroad
Students and student visa holders in some countries will be able to work while attending university classes in their home country. This might be a fantastic opportunity to improve not only your academic abilities but also your résumé.
A résumé with foreign work experience will pay for itself threefold (#hired). That is why, if you can find a means to work and study overseas for free, you will have a bright future.
10. Begin your fundraising efforts.
If you are serious about studying abroad, you will be astonished at how many individuals are willing to help you. Fundraising events, selling old belongings, and using online crowdfunding pages are just a few of the ways you can make your goals come true.
We've tried to include practically all of the options for free study abroad. Many countries throughout the world offer students the chance to study abroad for free or at a minimal cost. Now you just have to figure out where to look.
The next step is to figure out how to make it happen. It is possible to study abroad for free, but there are a few things to keep in mind.