Due to the online shopping boom, people mostly do online transactions to buy goods and services online via payment gateways. The payment gateway is the backbone of any business operating online and selling its products to customers.
Undoubtedly, it is the easiest way for a company to collect online payments via its app or website.
Nowadays, people aren't just using their credit or debit cards. They are also using methods like net banking, UPI, and cash wallets, as well.
With the ease of payment gateways, there is just a need for a computer or a smartphone, and you are good to go. This article will tell you about the top 10 payment gateways in India.
As a business or as a customer, you should know about them, as payment gateways are the reason online businesses exist in the first place.
Online payment gateways act as tunnels and connect your bank account to the platform you are using to buy a certain thing. Payment gateways play a third-party role and provide ease in money transfer.
For example, when you buy a certain thing on Amazon or any other eCommerce website, a payment gateway takes money from your bank account and gives it back to Amazon or any other website.
Before diving into the top payment gateways, you should know how a payment gateway works.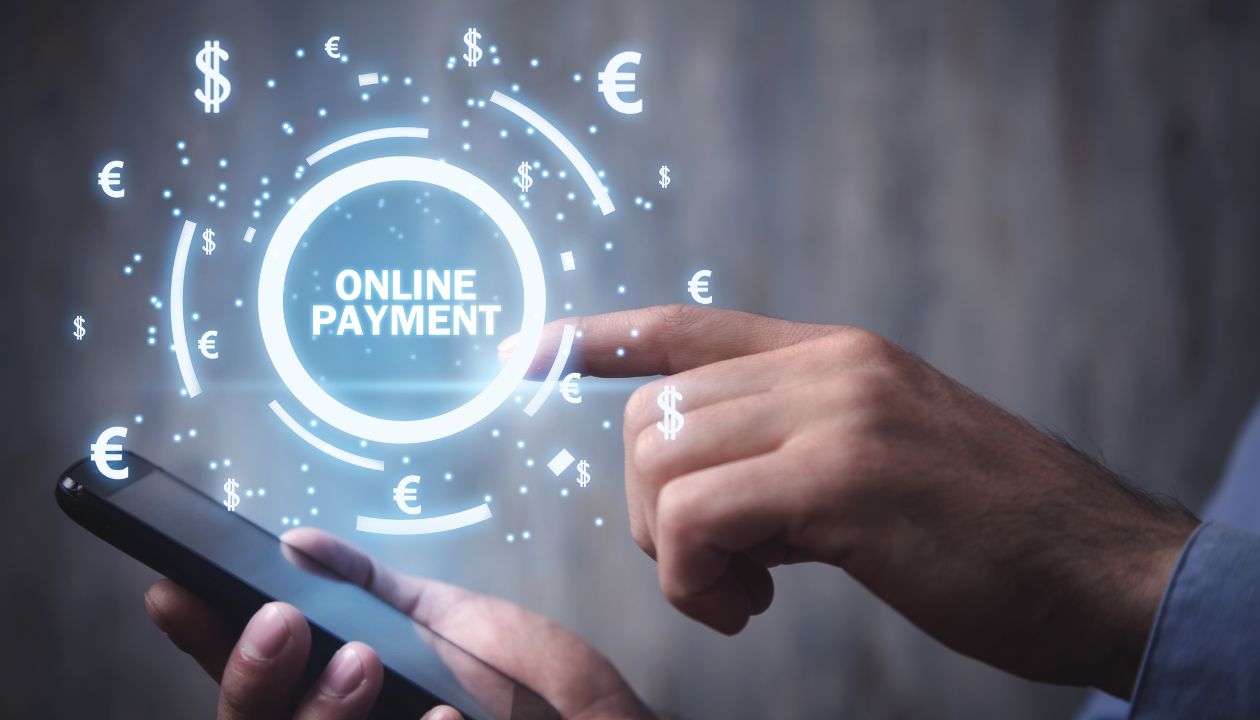 The Working of a Payment Gateway
A payment gateway is focused on making online payments secure and hassle-free. It encrypts the sensitive information entered by the user. In a nutshell, here is how the payment actually happens-
1- When customers finally decide to buy a product, they press the 'proceed to payment' or any other equivalent button. This triggers the next process.
2- After the first step, the payment gateway option opens for the customer to enter the required information like card number, UPI id, CVV, credit card number, etc. Once relevant information is added, a new page opens for a secure transaction.
3- After the payment gateway gets a positive notification on the transaction, the transaction becomes successful. In case of wrong information or any other hindrance, the payment gateway shows an error.
4- After the payment is complete, the customer gets a confirmation notification.
Top 10 Payment Gateways in India in 2023
A large number of payment gateways are available on the internet. Some of these gateways are specific to a country, while others operate internationally as well. Payment gateways not only help customers while shopping online but also help small and large businesses.
1. Razorpay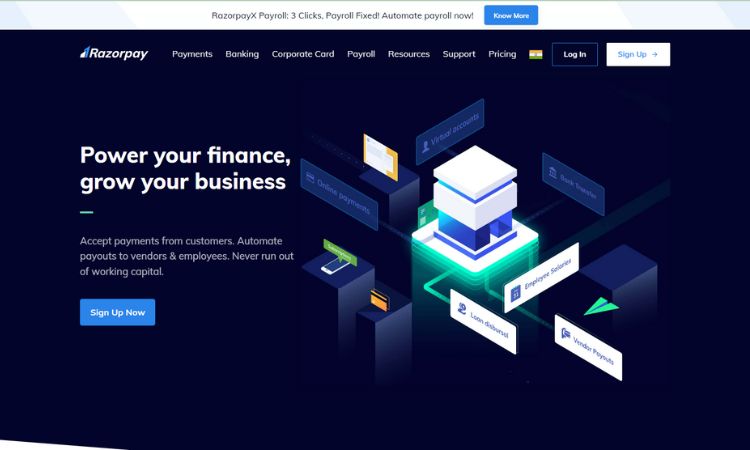 Just like Stripe, Razorpay is the most popular payment gateway in India. Ever since it was established in 2013, the payment gateway has come a long way and has developed a lot.
Recently, Razorpay has incorporated new things like payment links, subscriptions, UPI auto pay, smart collect, payment pages, etc.
Many top companies and eCommerce establishments use Razorpay as their payment gateway, and it is because of its trustworthiness and ease of use.
Some of the advantages of using Razorpay include the following-
Zero setup fee
No annual maintenance fee
Transaction rates are low and generally range from 2-3%, depending on the mode of payment.
Razorpay has a simple user interface. Therefore, it is easy to understand and use. The subscription feature allows you to accept payments periodically (monthly, quarterly, or annually).
The email feature is also excellent; that tells customers about the success or failure of a transaction. It also offers a plethora of payment options to choose from.
Some of the top clients of Razorpay include Spicejet, Zomato, Swiggy, Grofers, and Airtel.
2. CCAvenue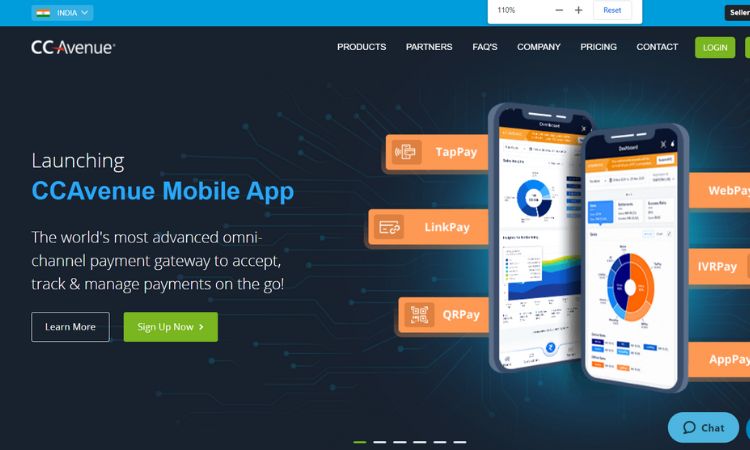 Founded in 2001, CCAvenue is an old name when it comes to payment gateways in India. CCAvenue supports payments and transactions in every bank and payment option out there.
It is a trusted payment gateway and is known for its reliability and trustworthiness.
Here are some of the advantages of using CCAvenue-
No setup fee for Startup Pro Plan and Rs. 30,000 for the privilege plan.
The annual maintenance fee is Rs. 1200
The transaction fee ranges from 2% to 4% per transaction.
CCAvenue uses and supports multiple currencies. Not all currencies are supported, but most of them, like the US dollar, Euro, etc., are available. CCAvenue has the highest number of payment options. It supports over 100+ debit cards, 53+ net banking, mobile wallets, and 40+ bank IMPS.
Some of the most popular clients of CCAvenue are, Make My Trip, Myntra, Snapdeal, Naukri, AirAsia, etc.
3. Cashfree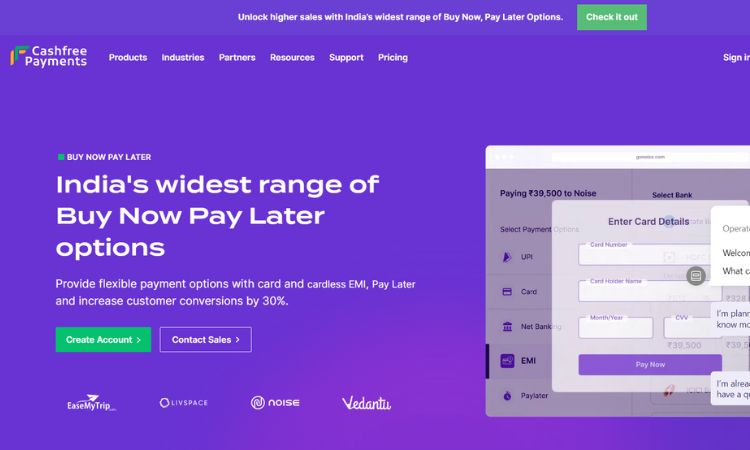 It is a modern payment gateway that allows businesses to collect and transfer payments through almost 100 methods like MasterCard, Visa, Rupay, IMPS, NEFT, PayTM, Pay Later, and other EMI options.
According to the information provided by the company, more than 3000 businesses have used Cashfree to process more than Rs. 2500 crores.
Some of the salient features offered by Cashfree include-
Easy accessibility to a PayPal account. Cashfree users can easily switch to their PayPal account for international payments. This is a result of a partnership between the two businesses, and Cashfree was even incubated by PayPal.
Cashfree also offers PayTM account linking as a wallet option.
It is super easy to transfer money to a bank account, PayTM wallet, or any UPI ID in no time.
It has the facility of market vendor settlement.
No setup fee and zero annual maintenance fee.
Transaction fee ranges from 1.95% to 2.95%.
4. PayUMoney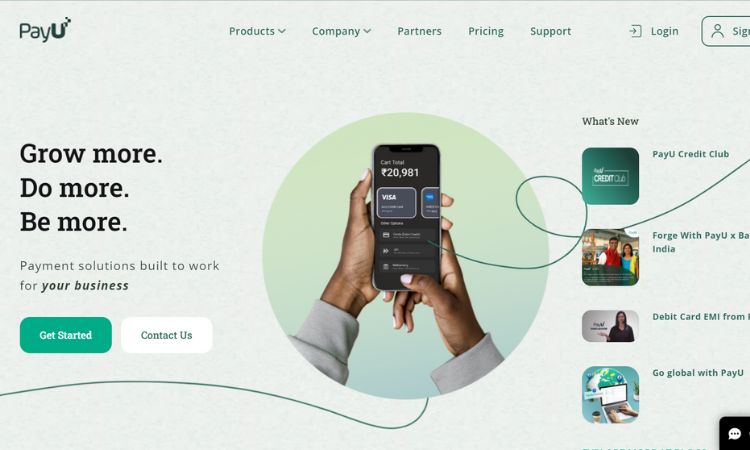 PayUMoney was established in 2015. PayUMoney is a brand of PayU India and helps small businesses as well as medium businesses in handling their transactions and helping customers.
As of now, PayUMoney has more than 4000 clients.
Some of the salient features of PayUMoney are-
No setup fee.
No annual maintenance fee.
The average transaction fee is 2%
Some of the top clients of PayUMoney include BookMyShow, Freecharge, ShopClue, Pepperfry, etc.
5. Instamojo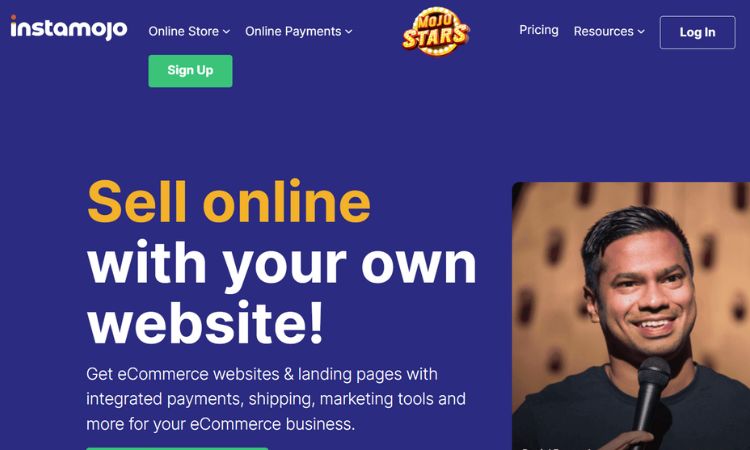 It started in 2012 and has been one of the top choices for clients for paying for digital items. Nowadays, it is gaining popularity, and now brands are using it for physical item payouts, too, like tickets, merchandise, etc.
Some of the salient features of Instamojo are-
Zero setup fee.
No annual maintenance fee.
Transaction fee usually is 2%, with an additional 3 rupees.
6. BillDesk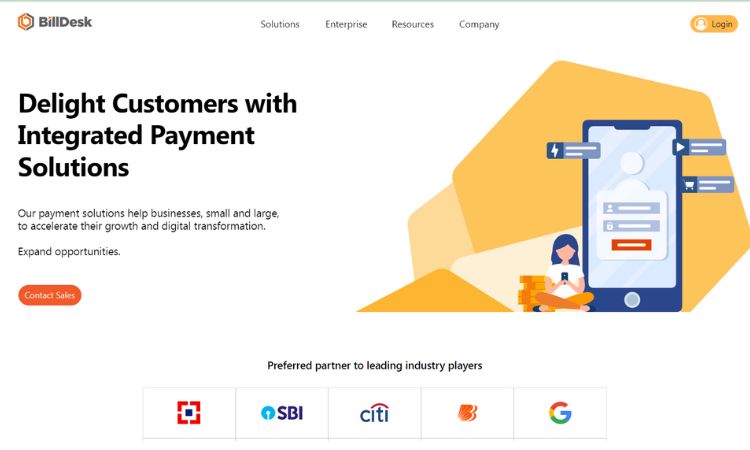 I have had a great experience with BillDesk as a payment gateway. The user interface is user-friendly and easy to navigate, which makes it easy for me to manage and track payments.
One of the features of BillDesk is the security measures in place to protect both the merchant and the customer. All transactions are encrypted, and multiple layers of protection prevent fraud.
The customer support team has also been excellent. Whenever I had a question or needed assistance, they were quick to respond and very helpful in resolving any issues.
Some of the salient features of Billdesk are as follow:
Billdesk is widely accepted by merchants and is supported by many banks in India.
Billdesk uses secure encryption and other measures to protect the confidentiality and integrity of transaction information.
Billdesk provides easy integration with websites and mobile apps.
Billdesk supports payments in multiple currencies, making it a convenient option for international transactions.
Billdesk has a dedicated customer support team.
7. PayPal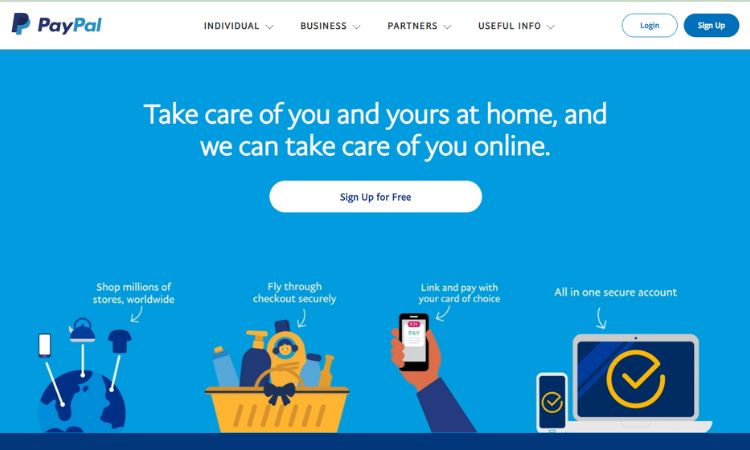 PayPal is a global brand, and the world's first digital payments service started in the US. It claims to have processed 4 billion payments so far. PayPal has 170+ million regular customers.
It is an excellent platform for people or businesses dealing with international clients. It supports more international currencies than all the payment gateways mentioned here.
Indian citizens mostly use PayPal to accept payments from international clients. Some salient features of PayPal are-
No payment gateway service charge and no maintenance charge.
The transaction rate is around 4.4%.
PayPal doesn't recognize the Indian currency. Also, as an Indian, you can only receive payments via PayPal.
PayPal also charges you for currency conversion.
Also read: How to Create PayPal Account In India
8. PayKun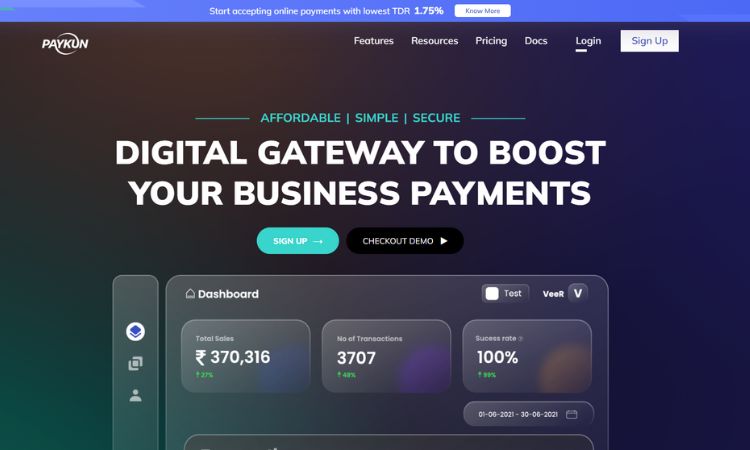 PayKun is an Indian payment gateway that ensures safe transactions between buyer and seller. It is a great payment gateway for small businesses, individual businesses, NGOs, eCommerce, etc.
Some salient features of PayKun are-
No setup costs and no annual maintenance charges.
The transaction fee is 1.75%(for domestic transactions).
A payment retry option is available.
User-friendly dashboard.
9. Atom Payment Gateway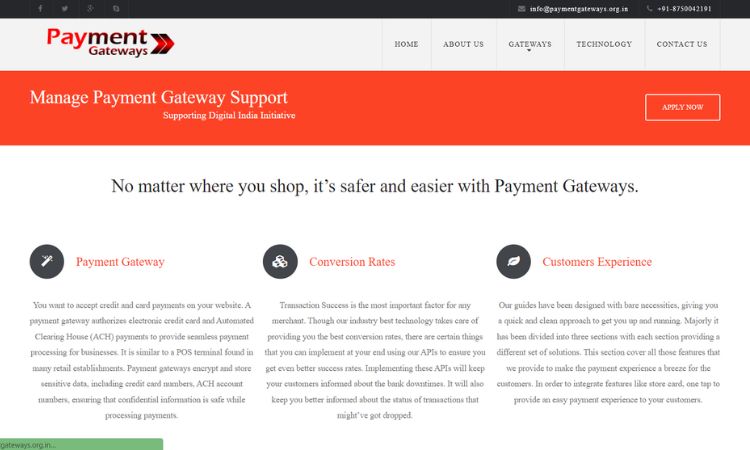 Atom Payments is a payment gateway by the FT group and has over 100 payment options, and deals with more than 4500+ merchants around the country.
Some of the salient features of Atom Paynetz include the following-
No annual maintenance fee for 1st year. For the 2nd year, it is Rs. 2400.
The transaction fee ranges from 0.75% to 2.1%.
Multiple currency support is not available.
10. PayTM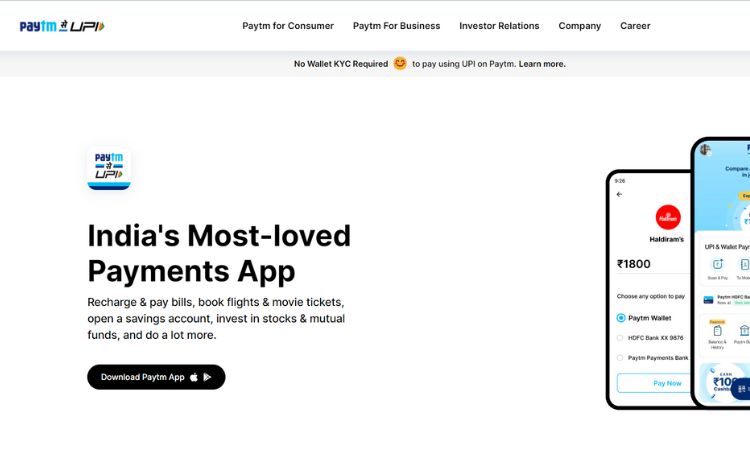 PayTM is another popular payment gateway in India. It has become a leading payment gateway and also provides other services like UPI payment as well. Some of the salient features of PayTM include the following-
It supports all domestic credit cards like Visa, Maestro, Amex, MasterCard, etc., along with international credit cards.
The transaction fee is around 1.99%.
Zero annual business requirement is needed.
It doesn't support multiple currencies.
Conclusion
Payment gateways have made online payments simple and more secure. They have helped people trust digital transactions and small as well as large businesses to get more customers.
Payment gateways have even helped businesses spread their wings in the international market. In both ways, payment gateways have revolutionized online payments, and in the future, the process will become more secure and hassle-free. How many of these payment gateways have you used so far?