Delhi has always been one of the most sought after locations, when it comes to finding a stable job.
Delhi is the capital of India, and also one of the most promising metro cities, when it comes to the growth of careers of the young citizens.
It has a lot of job opportunities to offer to the aspiring job hunters. These opportunities emerge from different industries, producing an all over international blend of jobs to opt from.
Yet, there are a handful of jobs that are taking all the attention in the Delhi, job market.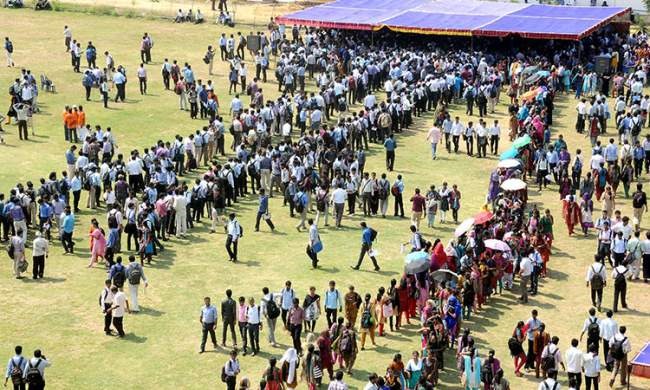 These are without doubt the most popular jobs in Delhi and a look through; will give you a better idea of them.
The most popular jobs in Delhi:
With the changing needs of the current, universal job market, there are a lot of jobs that are continually climbing up and down the ladder of popularity.
Employers are continually in the need for talented and knowledgeable individuals to fill in the position for the latest job posts and roles that they offer.
These are the jobs that are termed as the most popular ones. There are a whole lot of job titles that are presently considered to be the most popular in Delhi, yet the ones that rank in the top cadre, are-
Number 1: Programmers and Software Developers
With the world readily excavating towards its digital avatar, more and more companies are readily cropping up to meet with the need for digitalization.
This is a major reason that has led to companies hiring a lot of talented and experiences programmers and software developers, who can execute desired duties and functions.
Their functions can mainly include developing new software for mobiles, websites and other digital platforms; fixing glitches for the same; leading a team of software engineers; etc.
Fresher can expect to paid anything between Rs. 2 L to 2.4 L per annum, where as professionals with an experience of more than two years can very easily make Rs. 3L to 3.6 L per annum.
Number 2: Marketing and Retail Supervisors
The purchasing power of the consumers is on a steady increase. There is business for everyone, yet there is a chance of this business getting diverted towards a few retailers, unless and until one uses strategic marketing strategies to pull in the crowd.
This can be done by hiring professional retail supervisors and marketing executives. Hence, if you have the required knowledge and experience to fit in to this category, there is a job for you.
Fresher in this industry should except between Rs. 1.2 L to 1.5 L, whereas experienced professionals can easily bank between 2.4L- 4.8L and above.
Number 3: HR Executive and Manager
With so many jobs to offer and employ, the need for an efficient HR executive or manager becomes absolutely necessary. Companies are on the constant lookout for competent individuals who can fit into this role and help them connect with their targeted employee base.
Other jobs in Delhi that are readily becoming one of the most popular options to be opted for, include- Sales Executive & Manager, Logistics Operations Managers, Back office Operators and Coordinators, etc.