When you are in the process of job hunting, you will be attending many interviews and when you attend the interviews well, you will be at the better stand to negotiate the salary. However, you should be polite when doing the same.
This is a delicate dance and to master it, you will have to push without offending yourself and also the hiring manager. It is truly an awkward conversation that you are obligated to have.
At the end of the conversation, it is important that both parties should feel satisfied that they got what they needed.
Salary Negotiation Tips
Here are some tips in an interview to negotiate salary: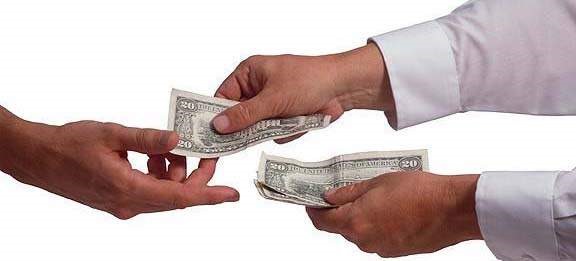 Keep silent until the interview process is completely over
Remember that the more the interviewer talks, better will be your chance to learn. Generally, job seekers want the prospective employers to make the first offer.
But, this is not something that can happen always as it is not under your control. This holds particularly true during the first interview of any individual.
But, what if the hiring manager talks about the pay at the beginning of the interview? When this happens, you can just say that you are getting so and so salary from the current employer and are looking for something more.
If you are currently getting a lesser pay and feel that revealing the same will put you in disadvantage, you can just say that you like your current job and employer, but are paid lesser.
Know enough not to over-ask
The best thing you can do is to make an educated guess about how much the prospective employer can pay.
You can arrive at this range by asking the employees currently working for the organization and you can also research job sites as well.
Remember that regardless of your skill level and experience, companies generally have their own limits to pay. If you negotiate a number that is higher than the capacity of the organization, there are great chances that you will be eliminated at that particular moment.
Give a salary range as against a target
Once you have determined the worth of the position, the best thing you can do is to offer a pay range as against the exact pay you look for.
When you do this, it will open up the door for discussion and will also show the prospective employer that you are flexible enough.
Generally, most companies will meet your range, even though, some of them might accept the lower range you request.
Use an extremely precise and odd number
Some executive recruiters are of the opinion that using a precise number makes sense when negotiating your salary.
For instance, as against asking for Rs.17000, you can ask it as Rs.16,500. When you do this the prospective employer will understand that you have done your homework and research.
Even, when you are quoting your range, you can follow this strategy of quoting weird and precise numbers.
Counter-offer can be done, but not more than once
As and when you receive the offer from your prospective employer, you will be expected to make a counteroffer.
Remember that no employer looks to pushover. However, it is better not to go to the negotiation table for more than a single time as it would be annoying for the hiring managers.
Also, when you counteroffer more than once, it will create a dissatisfaction in the minds of both the parties and it will also have a negative impact, when you decide to continue with the same employer.
Excitement is fine, but you should not be too excited
Even though, showing your excitement is important to show your positivity, you should never show as if you are too much excited as it will show that you are desperate.
When you show your excitement towards working with the employer, he will be more inclined to give you what you need, but never show that you are desperate.
Never lie about your current salary
Remember that when you are asked about your current pay, you should be true and should never lie.
This is because the prospective employer can easily find out your current pay through reference call or by asking for your pay slip.
When it is found that you have not given the true statement, it will create a negative impression about you.
As the final word, you should keep your arrogance in check when negotiating for the salary. It is better to be prepared well ahead of time and be honest about what you actually look for from the new job. Once you have accepted for a pay, it is better to get the same in writing.