Every so often we all need to send money overseas. The reasons could vary. It could be to fund your child's foreign education or to pay for the medical treatment of a family member abroad.
Whatever be the reason sending money from India to foreign shores can be a complicated and time-consuming process.
This is due to a number of government restrictions and foreign exchange regulations that have to be followed before you are able to finally send the money.
As per the existing norms, all outward remittances have to be declared and approved under the stipulations of the Foreign Exchange Management Act (FEMA), which regulates transactions that involve foreign exchange.
But thanks to the wonders of modern technology it is now possible to send money abroad safely in a matter of minutes using the services of reputed banks and global money transfer companies.
13 Ways to send money overseas
So if you're on the lookout for a fast, safe and reliable way to transfer money online or offline to a foreign destination take a look at some of the best options listed below.
With over 500,000 agent locations spread across 200 countries and territories across the world, Western Union is the biggest provider of global money transfers.
With Western Union, money transfers can be made in person, online (using their app) and over the phone. The money can also be deposited directly into the recipient's bank account or picked up by him/her in person.
If you have a PayPal account you can easily make payments to your overseas seller. All you will need is their email address. Of course they will also need to have a valid PayPal account to receive the payment that you send them from India.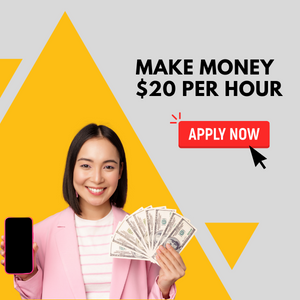 While it's absolutely free to send a payment using your linked credit or debit cards – a currency conversion fee may apply when you buy overseas.
With over 18,000 branches across the country, the State Bank of India (SBI) is India's largest public-sector bank. Foreign exchange services is one of the many services it offers its customers.
Indian residents with a valid SBI savings account for more than a year, who have opted for transaction rights in their internet banking account can make online overseas money transfers using SBI's online portal.
PNBIL also offers foreign exchange services to its customers including the convenience of sending money abroad. The bank currently offers 6 different types of money transfer services.
PNBIL account holders also have the option to transfer the funds online. Alternately they can visit the nearest branch or send a signed request via mail or fax, to deposit the cash and request the transfer.
An easy and convenient online outward remittance service offered by ICICI Bank, one of the leading private sector banks in the country for resident Indians. The service allows people to transfer money from India to other parts of the world in 16 different currencies.
The bank offers customers the option of sending money overseas using a wire transfer, foreign currency demand draft or through their online channel. This facility is also available to non-ICICI bank account holders.
UBI is a member of the SWIFT network which facilitates the international transfer of funds. It also has tie-ups with leading exchanges in the Gulf to enable NRIs to transfer funds back home to India with the minimum hassle.
Outward remittances are allowed under the Liberalised Remittance Scheme upto permissible limits for things like travelling abroad, meeting medical expenses and business travel.
This is a secure online Foreign Outward Remittance platform initiated by HDFC Bank, a private sector bank, which allows users to transfer money globally from the comfort of their home and office.
The service facilitates an easier and faster transfer of money without the cheques, queues or application letters, anywhere in the world with the exception of countries under the OFAC sanctioned list.
Thomas Cook, the well-known tours and travel operator has simplified the process of sending money abroad. All you need to do is walk into any of their branches with the required documents (ID proof, PAN Card) and remit the money online in four easy steps.
You can also request them to get in touch with and send an executive home to guide you through the entire process.
This well-known UAE based money exchange allows customers to transfer money through their online portal or app. It uses the SWIFT electronic transfer method to transfer your money within 48 working hours in an easy and secure way to minimize the chances of money loss or theft.
Customers who need to make a money transfer abroad for the purpose of education, visa fees immigration or employment purposes can opt for the Foreign Currency Demand Draft, wherein they deposit the FCDD at banks abroad and get it cleared in all available major currencies.
Muthoot Finance, the financial services company has an RBI-approved Indo-Nepal remittance arrangement with IME and Prabhu Money Transfer – both of whom have a presence in over 20,000 locations in Nepal.
Muthoot Finance boasts of branches in over 4,500 locations all over India which can be used by customers to remit money to Nepal.
Those of you who wish to transfer money to your loved ones anywhere in Europe, can now simply send the money online using this site. What's more if the amount exceeds $2,000, you don't have to pay anything at all.
With BuyForexOnline, there is no need for a physical interface at all. Everything has been kept online to enable customer convenience, from requesting the money transfer, to uploading the documents for verification to sending your money all the way to Europe.
This online foreign exchange marketplace offers two way to transfer money abroad from India. The first involves making a foreign currency demand draft which can be mailed or couriered to the recipient abroad.
This option is preferred for things like college applications, tenders and payment of school things among other things.
The second option is via a direct bank-to-bank wire transfer, where your money will be transferred from your Indian bank account to the account for the foreign beneficiary at the best possible exchange rates.
13. Using a Forex Card
Powered by Visa or MasterCard, multi-currency prepaid forex cards can be preloaded with the amount of foreign currency you need.
Offered by several leading banks these cards work just like a debit card for offline and online purposes, but without the extra 2.5% surcharge levied in case of a credit/debit card transaction.
This makes them ideal when travelling abroad or they can be given to a family member or loved one who is travelling/staying out of the country. It's a safe, convenient way to make hassle-free payments in foreign currency.
In Conclusion
In early 2015, the Reserve Bank of India raised the permissible outward remittance limit for Indian individuals under the Liberalised Remittance Scheme (LRS) (https://m.rbi.org.in/Scripts/FAQView.aspx?Id=115#Q1 ), from $125,000 to $250,000.
As per the new stipulation, you are now allowed to remit money abroad for multiple purposes including, personal and business visits, employment purposes, for making gifts and donations, education and for the purpose of paying for medical treatment abroad.
However to do so, you need to have a Permanent Account Number (PAN) number and fill multiple forms. These include Form A2 (an application-cum-declaration form), Form 15CA (for information regarding amounts which are taxable for recipient NRIs) or Form 15CB (for the purpose of tax clearance from an IT officer).
These forms are easily available online on bank website and those of the Income Tax department and the National Securities Depositiory Ltd.