In India there are many software companies which are into various types of business and also are doing well. Software companies in India provide services like Internet Marketing, Database Migration Services, ERP Solutions, Business Consultation, Outsourcing etc.
The reason behind the success of the Indian software companies is cheaper salaries and skilled software professionals.
Indian Software companies has a good reputation around the world for IT solutions and business consulting. Many Multinational Software companies have opened their offshore development centre in India.
Top Software Companies in India
Here is the list of India's Best Software Companies to Work for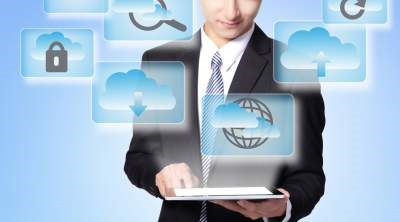 Tata Consultancy Services (TCS)
TCS is the top software company in India. TCS was established in 1968 and is spread across 47 countries. Current CEO & Managing Director of TCS is Natarajan Chandrasekaran.
Cognizant Technology Solutions
Infosys
Infosys was founded in year 1981 by N.R Narayana Murthy, Ashok Arora, Nandan Nilekani, N.S. Raghavan, K. Dinesh, S.Gopalakrishnan & S.D. Shibulal.
N.R. Narayana Murthy is the current Executive Chairman and S.D. Shibulal the CEO & MD of the company.
Wipro
Wipro is also one of the top Indian Multinational Company. Azim Premji is the Chairman & TK Kurien is the CEO of Wipro.
Tech Mahindra
Tech Mahindra is the part of Mahindra Group. Founder & Chairman of Tech Mahindra is Anand Mahindra. Tech Mahindra was founded in year 1986.
HCL Technologies
HCL Technologies also known as HCL is spread across the globe. HCL was founded by Shiv Nadar in year 1991. Anand Gupta is the President & CEO of the HCL.
iGate
iGate was earlier known as Patni Computer Systems and was founded by Narendra Patni and his wife. Ashok Vemuri is the Chief Executive Officer of iGate. This software company is spread across 23 countries.
Mphasis
MPhasis was founded by Jaithirth Rao in year 2000. Balu Ganesh Ayyar is the CEO of the company. Mphasis is spread across 14 countries around the globe.
Larsen &Toubro Infotech
L & T Infotech was founded in year 1997 and is subsidiary of Larsen & Toubro. V K Magapu is the Director of the company.
Oracle Financial Services Software Limited
Oracle Financial Services Software Limited was earlier know as i-Flex Solutions Limited. It is spread across 130 countries around the globe and provides the IT solutions to the financial companies.