It is only over the last few years that Special Needs Education has gained momentum in India. While it has not yet achieved its glorious best, a revolution in the field is definitely underway. This indicates bright career opportunities for special educators.
Every child with special needs has the right for education, despite the child's special needs. To reinforce its commitment to protect the right and to promote inclusive education, the Government of India devised policies like Sarva Shiksha Abhiyan and Right to Education (RTE) Act.
Several non-profit organizations are doing their bit by encouraging educational institutions to open up for these children and cater their needs.
Then, there is an increased awareness about Special Needs Education in the society and people are no longer shying away from seeking the professional support on special educators if necessary.
With all this, the field of Special Needs Education has today become a promising career destination for the youth.
Special Needs Education (SEN):
Special Needs Education or Special Education is instructional methodology employed to impart basic literacy to 'children with special needs'.
Children with special needs are children with learning disabilities, speech or language impairment, mental retardation, emotional instability, physical disabilities, autism or the likewise. These children cannot cope with the regular school curriculum , at least without the intervention of a special educator.
Special education aims at holistic development of children with special needs. Apart from imparting basic literacy, it includes providing support to help them adjust to school, family and other social set-ups, improve communication and pick-up skills required to lead life independently.
Its role extends to encouraging the family and community to reduce barriers in the way of the child's effort to live life independently.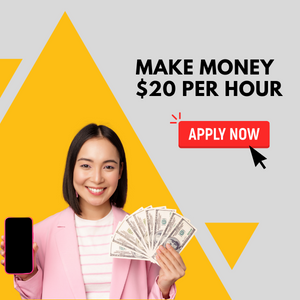 Special Education takes a different approach to education based on the unique requirement and limitations of each child.
Life as a special educator:
Special educators study the strengths and limitations of individual students and plan unique curriculum for each of them. Based on the disability of the students, they teach them sign language, lip reading, motor skills and the likewise, one-on-one or in group set-up. They use play methods and audio visual material to stimulate interest in learning.
Special educators employ a different method of instruction and use specialized instructional material to develop capabilities of the student to the maximum extent.
They experiment with different types of teaching techniques to identify the one that suits a particular child. Sometimes, they even develop new techniques to help the child.
Career in SEN
To be able to teach children with special needs, an aspiring special educator has to undergo special training. At a broad level, career opportunities in SEN are teaching and curriculum development.
According to a study conducted by the Institute of Implied Manpower (IAMR), by 2016, the shortfall for trained professional in the disability sector will be 1,04,531. So there is a dearth of opportunities for special educators in the future.
Special eductaors work hand-in-hand with parents, other teachers, social workers, social psychologists, occupational and physical therapists, school administrators to ensure the well-being of their students.
Special educators can find employment in public or private special school, rehabilitation centers and hospitals. Though the growth in this field can be slow, career provides immense professional satisfaction.
After a few years of experience, special education teachers can assume administrative or supervisory positions in their organizations. Teaching and research are other options for these professionals. Consulting service is also becoming a
popular option among special education professionals with good work experience and reputation.
Pay for special education teachers vary based on experience, field of specialization and employer. A public or private school can offer Rs.10,000 for a fresh graduate in special education.
Skills and traits:
The job of a special education teacher involves interacting with students with mental and emotional disabilities. This can be a physically and emotionally demanding for the teacher. So, more than anything else, the teacher has to be physically fit.
A special educators has to not only understand the child but also the perspective of his family and the social set-ups he belongs to. He/She has to listen and understand what the child is trying to communicate.
So, love for children, empathy, patience, communication skills, emotional intelligence and creativity are some traits and skills special educators has to inculcate.
Understanding of human psychology, ability to communicate, enthusiasm to implement innovative teaching practices and right attitude towards children are other must criteria. Good sense of humour and critical thinking skills are some desired traits.
Education:
Rehabilitation Council of India regulates the training policies and programmes in the field of rehabilitation of persons with disabilities.
RCI has developed a number of certificate, Diploma, Degree, Master's and research level courses in relevant subjects, which are being offered by 450 institutions across the country.
So if you are passionate about teaching and have concern for children with special needs, Special Needs Education might be just right career option for you. Explore the courses available in the field and chart a career path for yourself.
Colleges and courses
| | | | | |
| --- | --- | --- | --- | --- |
| | Course | Specialisation | College | Eligibility |
| 1. | M. Ed in Special Education | Visually Handicapped, Learning Disabilities, Orthpaedic & Neuromuscular Disorders | Jamia Millia Islamia, Delhi | BA or B.Sc with 50% marks & a course like B.Ed/ Diploma for teachers with specialisation in Visual Impairment or Learning Disability |
| 2. | B. Ed in Special Education | Learning Disability, Mental Retardation & Visual Impairment | Shrreemati Nathibai Damodar Thackersay Women's University, Mumbai | Bachelor's Degree |
| 3. | B. Ed in Special Education | Visual Impairment, Hearing Impairment, Mental Retardation, Learning Disability & Locomotor & Neurological Disorder | Rehabilitation Council of India, Delhi | Bachelor's Degree |
| 4. | B. Ed in Special Education in distance mode | – | B.R. Ambedkar Open University, Hyderabad | Minimum 45% marks in BA/B.Sc/B.Sc (Home Science)/ B.Com/ BCA /BBM/ BOL |
| 5. | M. Ed programmes in Special Education | Mental Retardation | National Institute of Mental Health, Secunderabad | B. Ed in Special Education or B.Ed General with a Diploma in Special Education |
Source: Emplyment News: 15/11/2014