Air hostess is one of the high-profile professions in India desired by many young graduates. The Air hostess job is like a dream come true for young girls.
In this profession, you get good pay career travel lovers and meet different people worldwide. You get to see different locations; you get the chance to meet celebrities' business tycoons and learn a lot.
The Air Hostess job seems easy, but she has many responsibilities on the plane, and it's not an easy job.
She has to greet every passenger, coordinate with security, make air travel comfortable for the passenger, guide passengers during their seat settlement, and much more.
Also, Air Hostess has to handle some problematic passengers and remain patient and calm. Primarily women choose the career of air hostess, but those men who choose the career are called 'Stewards.'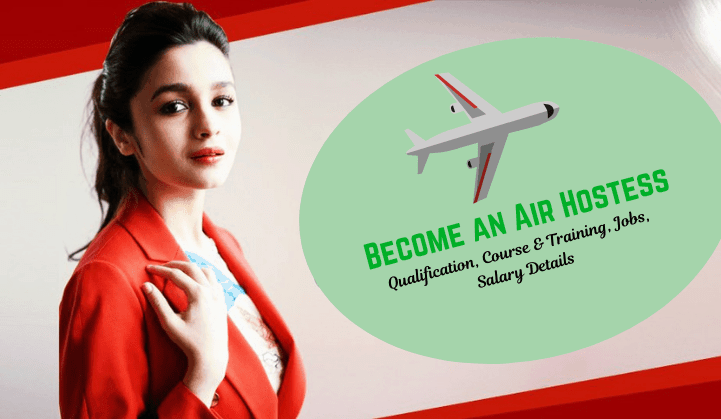 An Air Hostess can be later promoted as Senior Flight Attendant and then Head Attendant.
Air Hostess has an average career span of eight to ten years; later, she can move to the ground duties, including the job of a Check Hostess, training of air hostess, Ground hostess, or work with the management level.
To get a job as an Air Hostess, your personality is more important than your education.
Air Hostess Qualification/Eligibility
Eligibility criteria for an Air Hostess can be divided into four categories.
1. Educational Qualification for Air Hostess Course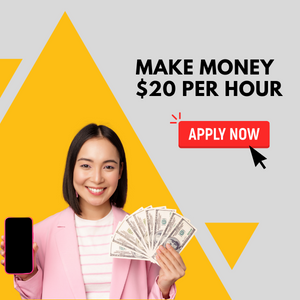 The minimum educational qualification to pursue the Air Hostess course is 10+2. This is one of the exquisite courses to pursue post-HSC. However, if you are going for PG Air Hostess courses, the minimum qualification would be graduation.
Although academies offer a course for candidates who are just 10th passed, you should not join them because it is better to join after you have completed your 12th.
Moreover, you must know Hindi, English, and any other foreign language.
2. Age and Marital Status
Age limit usually depends upon the policy of a particular Institute. Typically academies prefer candidates within the age group of 17 years and 26 years.
Marital Status also depends upon the policy of a given academy. Although they prefer unmarried girls but some institutes allow married women also.
3. Physical Standards
Air Hostess jobs are all about behavior and physical appearance. In the next section, we will talk about behavioral skills, but we will look at some of the physical standards required by institutes.
The minimum Height required must be 5.2" or 157 cm. The weight of the candidate must be in proportion to her Height. Skin complexion does matter, and it must be fair to clear complexion: physical fit and attractive physique.
4. Medical Condition
Just like physical standards, Air Hostess jobs require medical standards too.
A candidate must not have a history of mental illness. The eyesight requirement is 6/9. Few airlines can give some concession. It would help if you were not suffering from any significant disease.
So these were all kinds of qualifications needed for becoming an Air Hostess.
Behavioral Skills Required
Just usual qualifications like educational, physical, or medical are not enough for becoming an Air Hostess. It would help if you had more than that. This job expects candidates to have specific behavioral skills that reflect their personality.
Pleasing Personality: Good appearance and a pleasant voice are a must. You must be friendly to the passengers on board. A friendly, outgoing personality is what makes an Air Hostess.
Good Communication Skills: You must communicate with the travelers and help them out if they need anything. Improved Good communication skills are critical to convincing passengers. Here language proficiency is a must.
Presence of Mind: If there is an emergency landing, Air Hostess has to use her brain and give all the necessary instructions to the naïve passengers on board. They have to show significant presence of mind in any such eventualities.
Team Work: You have to work with the entire cabin crew. Usually, a cabin crew in a domestic flight consists of over 12 – 14 members. Hence you have to work in tandem.
Ready Work for Long Hours: Flight delays are very normal and hence sometimes you have to put an extra effort. At least 3 to 4 hours extra if a flight is late due to weather or some other reasons.
Positive Attitude: Finally, a positive attitude that yes you can do the job is needed.
Examination
Each Airline company conducts examination for recruiting Air Hostesses. Usually an entire selection process can be divided into 3 stages.
Written Examination: Written exam tests your aptitude and reasoning. The exam pattern is quite similar to other competitive exams where they ask multiple type objective questions.
So to clear the written exam you can prepare just like candidates prepare for other competitive exams.
Group Dynamics or GD: Second stage is Group Discussion where you will be tested for your presence of mind, communication skills, team work, leadership quality, your attitude etc.So,you should be well prepared for group discussion.
Interview: Third and final round is one on one interview. Here the company will judge you for your overall personality. If selected, then the company will train you for next six months.
Airhostess Courses
If you are serious about pursuing your career as an Air Hostess, then you must join for a course depending upon your educational qualification.
There are three types of courses.
Certificate Courses: Certification courses are for 10+2 candidates. Usually the duration of a course is 6 months to 1 Year but few fast track certificate courses can be just 3 months long.
Here is the list of certificate courses.
Aviation Management and Hospitality
Air Hostess Management
Aviation Customer Service
Air Hostess Training
Cabin Crew/Flight Attendant
Airlines Hospitality etc.…
Diploma Courses
Diploma courses can also be pursued after 10+2. PG Diploma courses can be pursued only after graduation.
The duration of the course is same as certificate course.
Diploma in Air Hostess Training
Diploma in Aviation and Hospitality Management
Diploma in Hospitality and Travel Management
Diploma in Cabin Crew/Flight Attendant Training
Certificate and Diploma course are crafted and designed by individual institutes.
Degree Courses
Degree courses are the most important course out of all three. The duration of the course is 3 years long and you have to be 10+2.
B.Sc. in Air Hostess Training
B.Sc. Aviation
Bachelor of Hospitality and Travel Management
Bachelor of Travel and Tourism Management
So these were list of all the courses.
I recommend you to join a 3 years long degree course.
Air hostess Training Institute/Academy
If you want to materialize your dream of becoming an Airhostess one day, then you have to join any one of the following institutes for a course.
1. Frankfinn Institute of Air Hostess, New Delhi and Mumbai
2. Air Hostess Academy, Bangalore, Chandigarh, Delhi, Mumbai
3. Rajiv Gandhi Memorial College of Aeronautics, Jaipur
4. Universal Aviation Academy, Chennai
5. Rai University, Ahmedabad.
There are some other institutes also but these 5 are the best.
Companies
Once you have completed your course successfully you are ready to get hired by following Airline companies in the country.
1. Air India
2. Indian Airlines
3. Alliance Air
4. Go Air
5. Jet Airways
6. Indigo
7. Gulf Air
8. Singapore Airlines
9. Lufthansa
10. Jet Airways
Air Hostess Salary
Salary of an Air Hostess depends upon the airline company she is working with.
Usually, a company pays anything between Rs 25,000 and Rs 75,000 to their Air hostesses. Domestic airlines pay Rs 20,000 to Rs 40,000, and international airlines can pay up to Rs 80,000 depending upon the experience.
However, some of the luxurious international airliners can pay anything between Rs 100,000 to Rs 200,000 per month to their senior air hostesses.
Moreover, companies also provide additional allowances like medical insurance, retirement plan and discounts on flight tickets. So the pay package is really great for air hostess jobs.
Male Air Hostess
Men can also become part of the air crew just like women. This whole article applies to men in a same way as it applies to women.
Conclusion
Air hostess is one of the high-paying and lucrative careers, but as with any other profession, the air hostess job also has some pros and cons. You need to understand this better and then become an air hostess.