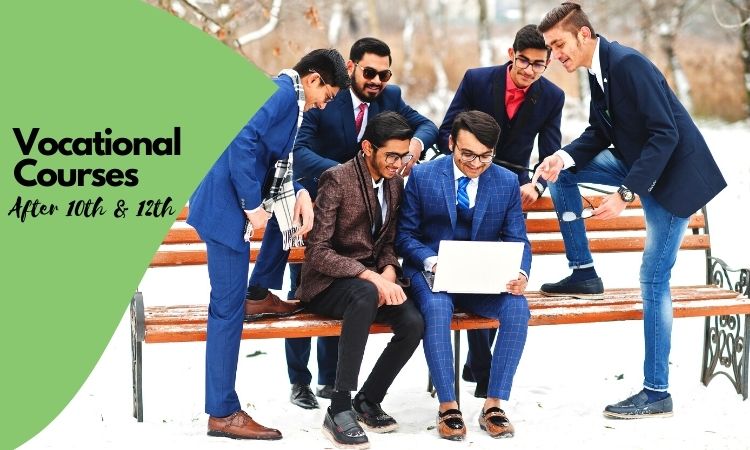 A lot of pressure to choose a stream? Confused about what you really want to do? Don't worry, Help is at hand. You don't have to get into the trap of following your family's traditional course of a career.
Take your time and explore as much as you can before your heart knows what you want to do. Today you'll come across 40 different vocational course options to choose from. Make no haste and read till the end.
What are vocational courses?
Do you know the meaning of vocational courses or vocational education? Vocational courses are the ones that equip a student with practical skills rather than focusing on theoretical knowledge.
So basically these are technical courses. Earlier, these courses were non-academic and were completely related to a specific trade, occupation, or vocation. The reason for this was to teach application skills to the students. They develop the expertise required by a student for a career in a specific field. 
The demand for vocational courses has recently sky-rocketed. They make you a master in your chosen field and give you the exposure and knowledge you can make actual use of.
List of Vocational Courses after 12th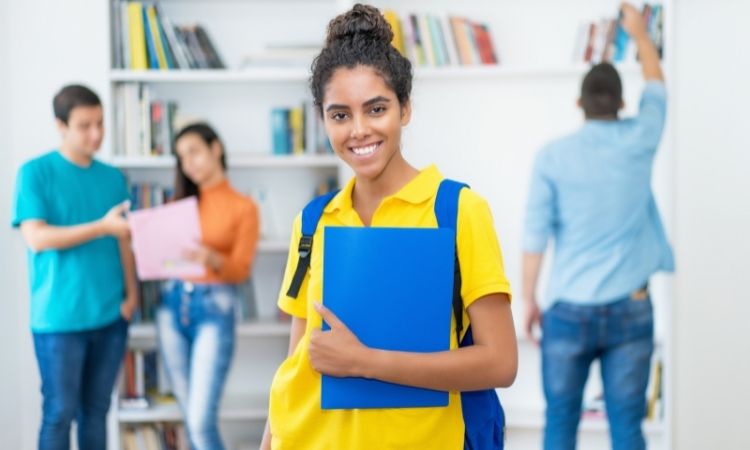 1. Fashion designing
If you are crazy about the world of fashion and its glamor this might be a great choice. A vocational course in fashion designing will build your foundation with a strong skill set through various workshops. It will hold your hand and take you into a world of fabric, colors and style.
2. Hospitality and Tourism
You can apply for a B.voc degree in hospitality and tourism. It is a three-year course with multiple exits.
Exits are nothing but you getting a certificate after a year or two. Usually, you get a diploma certificate after one year and an advanced diploma certificate after two years. This course will make you suitable for job roles in the tourism and hotel industries.
3. Beauty and wellness
You'll be trained with advanced knowledge in beauty, wellness, beauty care therapies, spa treatments, management of spas and beauty parlors. Also, you'll learn technical knowledge of wellness and body care equipment. This is a growing industry with ample job opportunities.
4. Printing and publication
Vocational training in printing and publication will bring you knowledge of various printing methods and technology. This includes graphic design, typesetting, book publishing, print finishing, and a lot more. You can start your own printing press or get a job with one.
5. Tea husbandry and technology
Tea is the second most consumed beverage after coffee in the world. India has a huge demand for tea and thus it's a great choice to be a tea expert. With a B.voc in tea husbandry and technology, you'll learn the organized management of procedures involved in making and selling the tea. It covers processing, plant-work, auctioning, marketing, branding and research.
6. Medical laboratory technology
Medical laboratory technologists work under a trained pathologist at medical labs. This course covers the study of specimen collection techniques, specimen storage techniques, examination methods, preparing reports, pathology, operating relevant diagnostic techniques, etc. After completing the course you'll qualify as an assistant, technician, supervisor, manager, or analyst at a medical lab.
7. Retail management
The name of this course is self-explanatory. A retail management course trains you with skills to manage the retail sector of a business. It has a vast scope of job opportunities. You can work as a brand manager, retail executive, restaurant manager, public relations executive, operations manager, merchandise officer, etc. It teaches you accounting, retail customer service, supply chain management, marketing, computer technology, etc.
8. Data Analytics
These days the demand for data analysts has spiked up. A data analyst is someone who analyses a given data and helps in identifying solutions to the current problems with it. There are multiple career opportunities for a data analyst across various sectors like manufacturing, healthcare, business strategies, etc.
9. Web development
Our world revolves around the internet. We need websites and apps to live an efficient life. A web development course will teach you how to develop these apps and websites with PHP, HTML, etc. You'll also learn server-side languages and databases like SQL. You'd be skilled enough to create mobile applications using CSS codes and HTML.
10. Bakery and cooking
Bakery and cooking has been a popular course for generations. Depending upon your requirements you can choose a bakery or confectionery course. In a cooking course you've got a variety of cuisines to choose from. This will open up opportunities of being a chef, cook, etc for you. If you don't want to do a job, you can also start your own cooking classes.
11. Animation
We know how splurging is the growth of the animation and VFX industry. The kids and the teens are all in need of animated content. There has been a splurge in demand for kids channels, animated poems and story channels. The contribution of VFX in our world of cinema and T.V shows is also commendable. A course in animation will teach you 2D digital and classical, 3D Animations and graphics, computerized movements, creating 3D short films, visualizations, etc.
12. Health care management
A health care course will teach you office management, medical software, hospital functions, medical terminologies, accounting, communication skills, etc. You can find work at nursing homes, rehabilitation centers, clinics, hospitals, etc. A B.voc in health care is a three-year course with multiple exits.
13. Software development
This is a skill-oriented course meant to teach the skills of software development and computer science. You can work in a number of companies as an application developer, graphic designer, website developer, software tester, coder, etc. In the final semester of your three-year course, you'd be learning topics like SAP-Ⅱ, DOTNET technologies, entrepreneurship, etc.
14. Photography
Photography is an art. A course in this field will make you familiar with the core components of photography. A few of the important topics are photography equipment, color scheme, lens, angles, relevant software, Image editing, exposure, etc. The job opportunities as a photographer are huge. You can choose to specialize as a photographer for an event, wedding, wildlife, fashion, etc.
15. Visual media and filmmaking
Visual media involves animation, video production, and photography. It demands creativity and technical knowledge in an individual. Filmmaking is an integration of skills like editing, cinematography, direction, scriptwriting, visual arts, etc. This course will train you in both fields. You can choose to specialize in a branch of it and start your journey to be a renowned professional.
16. Food processing
Food science is one of the most sought-after courses. It specializes in fruit, vegetable, milk, dairy, and agro product processing. After this degree, you'd have the option to work as a professor, scientific officer, food technologist, research scientist, production manager, etc.
17. Marketing & salesmanship
Marketing and salesmanship is a course that teaches you management, communication skills, marketing, sales, management, distribution networks, computer application, accounting and a lot more. You can work in the sectors of advertising, distribution, sales process, PR, retail management, market segmentation, market research, etc.
18. Banking & financial services
Banking and financial service courses will give you the basics of banking and make you efficient to deal with financial problems in any sector. Its area of study covers security analysis, derivative markets, financial management, risk management, accounting, economics, treasury operations, etc. You can work as a banker, cashier, business development executive, teller, accountant, etc.
19. Digital marketing
We know the buzz and demand for digital marketing. A digital marketing course includes internet applications, web designing, website development, retailing, content management system, consumer behavior, PHP programming, etc. It offers you job opportunities in a digital marketing firm, media agencies, web design firms, e-commerce firms, etc.
20. Counseling Psychology
A diploma in counseling psychology will help you address the personal and professional problems of people. You can take up a course in relationship counseling, career counseling, health counseling, school counseling, etc.
Vocational courses after 10th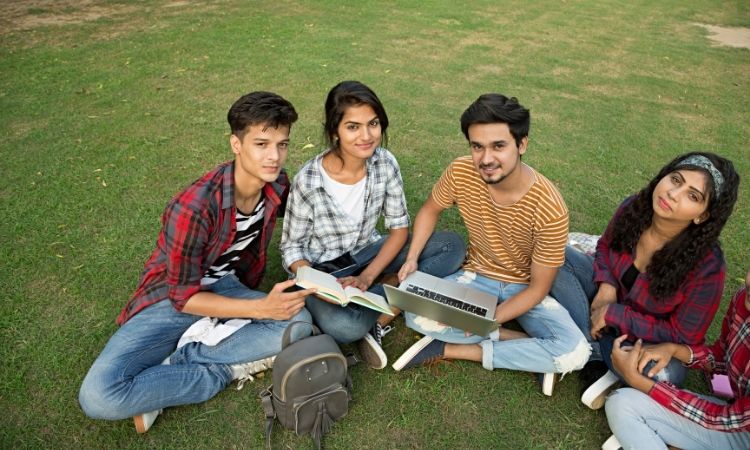 1. Physiotherapy technician course
This is a one-year course after you've cleared your 10th board exams. A physiotherapy technician has to work with a physiotherapist, care for patients, ensure mobility of patients, perform manual exercises to increase patients' strength, and give therapeutic massages and ultrasound treatment.
2. Marketing and salesmanship
Marketing and salesmanship will teach you how to properly market and sell your product to consumers. You'd learn about how a sales department works and the network it needs. Marketing a product requires several skills such as communication, management, analysis, etc.
3. Typewriting
A typewriter's job is to create written or computer-generated documents. He/She is supposed to proofread documents, keep file records, track time for a task, provide transcripts for meetings, etc. They also have to keep meeting minutes and transcribe handwritten or audio work into a digital format.
4. Sports nutrition
Sports nutritionists are responsible for optimizing the performance of athletes. Sports players need a proper diet, nutrition, fluids, and energy to give the best of their abilities in the game. A nutritionist has to plan a diet according to the goals, needs, energy demand, and training they take.
Read: Career in Sports Management
5. Cosmetology
Demand for hair and skincare professionals can be felt in our everyday lives. This also includes cosmetology. It is a wide branch that includes beauty therapy, hair styling, skincare, hair removal, manicure, and pedicure. There are several types of courses you can choose from like workshops, basic diploma, advanced diploma, basic certificate and advanced certificate programs.
6. Diploma in food and beverage services
This course is for individuals who are seeking a job in hotels, cafes, restaurants, etc. Its duration is from six months to one year. Apart from this, they can also work with food distributors and packaging companies. They can work as chefs, culinary arts instructors, nutritionists, head cooks, bartenders, etc.
7. Office assistantship
An office can't carry out its functioning without an office assistant. This course provides you with analytical skills and a general business foundation. You'd gain a lot of practical knowledge and learn the ways an office works.
8. Ophthalmic technician
Ophthalmic technicians help ophthalmologists and optometrists with their services. They assist in diagnosing, treating, and managing eye problems. There is a two-year diploma course that trains students into professionals.
9. Robotics
Robotics is a branch of engineering that deals with the design, construction, operation, manufacture and application of robots. It teaches you computer-controlled technology, the science of electronics, mechanics, and software. You can be a robotic engineer, technical associate, robot operator, production engineer, etc.
10. Diploma in sound engineering
Sound engineering involves sound mixing, equalization, electronic effects, and recording and reproducing sound. The most important job is to record clear and good-quality sound. You can work with movie directors, music artists, radio, t.v, and news channels.
11. Web designer
Web designers design websites and web applications. They create graphics, ty[ography and images for the internet. Web designers know the use of tools such as HTML, CSS, WYSIWYG, markup validators, etc. web designers can also work as UI designers, web developers, flash animators, layout designers, etc.
12. Diploma in plastic technology
A diploma In plastic technology is a three-year course that students take up after their 10th. It studies mathematics, chemistry, physics, mechanics, dyes, molds, and plastic technology. A plastics engineer has to also consider that he's got to keep the cost of plastic low. They can work as product engineers, plant managers, quality control engineers, etc.
13. Diploma in food technology
Food technology deals with providing students with skills of ensuring quality control and developing the manufacturing process of food industries. They have to develop innovative technologies and also know the link between food, nutrition and health. Food technologists can work in-flight kitchens, academic institutes, food processing factories, food production units, etc.
14. Diploma in agriculture
Diploma in agriculture deals with the knowledge of farming, harvesting, food production, fertilizers, problems of farmers, solutions and strategies for farmers, seed technology, horticulture, organic farming, animal husbandry, etc. you'd be eligible for the work of agricultural officer, research scholar, business manager for farmers, etc.
15. Jewelry design
Just like shoes, jewelry is an integral part of women's fashion. Jewelry designers are gaining huge popularity as the craze for antiques has come up. The huge fashion houses are also constantly seeking them to craft and design custom jewelry for their dresses. It demands you to be creative and the trends of the market.
16. Medical lab technology
Medical technologists help physicians diagnose and treat diseases. They work in a medical laboratory. They analyze body fluids and tissue samples. You can even choose to specialize in any of these like being a blood bank technologist, cytotechnologist, microbiology technologist, chemistry technologist, or immunology technologist.
17. Primary teacher training
Primary teacher training courses are taught at many different levels. They also include training the children of age 11 and 12. You can choose to get a diploma, bachelor's degree, or even masters in primary teaching and elementary education. You might even find some free courses on the internet for this. You can be a primary teacher, online tutor, curriculum developer, consultant educator, or nursery teacher.
18. Public administration
Public administrators are responsible for ensuring that government policies are efficiently implemented. It involves planning, organizing, directing, coordinating, and controlling them. A one-year diploma course is concerned with state, public and public-private interface. You can work as a social worker, administrative officer, management analyst, labor-management relations specialist, etc.
19. Diploma in leather technology
Leather technologists are responsible for refining and producing leather. It involves pattern designing of bags, belts, purses, etc. This has a huge demand outside India as well. You can work for brands, government, and private companies. India's top recruiters for leather technologists include tata leather, Prag international, Bhartiya international limited, etc.
20. Interior design
A diploma in interior design is a popular choice. Interior designers decide the interior look of the house. They work on designing aspects such as lighting, texture, color, etc. Whether you choose to work as an assistant designer or interior designer you'd learn principles as well as space management. You can choose the profession of interior and spatial designer, visual merchandiser, assistant exhibition designer, or assistant interior designer.
Conclusion
Vocational courses are popular because they give you the liberty to earn within a short period of time. Go patiently through the 40 courses and if you still don't find a shoe that fits you, no worries. There are hundreds of other courses in engineering, medical, design, hospitality, tourism, arts, etc. Lastly, be patient so you can make a wise choice.