A hotel manager is a professional who is in-charge of the day-to-day operations of one or more hotels. From maintenance to reservations to procurement of materials to people management, a hotel manager has so many things to handle in his hands. Do you have what it takes to qualify for jobs in hotel management? You have to know for sure before you even apply.
Here are some questions that you have to ask yourself.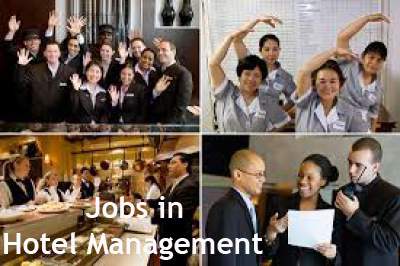 1. Do you have great interpersonal skills?
Any managerial role revolves around communication with people who get the work done. It is important that you communicate well what they have to do for you will be largely responsible if something goes out of hand. For starters, you have to make sure that nothing gets lost in translation.
2. Do you have a degree in hotel and restaurant management?
This is not exactly a requirement but taking a degree in this field will be a great advantage. Unlike generic management degrees, hotel and restaurant management programs ready you specifically for the demands and rigors of the hospitality business. Some programs focus more on food preparation, which is also useful, while others concentrate more on the management side of the hotel business. Either way, you will not be necessarily screened out for jobs in hotel management if you do not have a degree in this field, but it always helps.
3. Are you ready to be flexible with your schedule?

The hotel business knows no holidays. Those seeking jobs in hotel management should know by now that holidays are often the busiest days of the years, which means hardly any holidays for you. There will be days off but most of the time it is unknown when because of the day-to-day situation in the hotel. Even on vacation, you also have to be on-call. Are you willing to make that sacrifice in order to appease your customers?
4. Are you willing to undergo your employer's manager training program?
Most hotels offer training specific to their respective practices. From there, the training pool is filtered and the best students picked up for junior management roles. These roles could vary from reception management to those in the kitchens. Most of the time you will have no choice but to comply with the position you are placed in but this will benefit your career in the long run if you show your versatility.
5. Are you proficient in computers?
Hotels often have various systems in place to automate processes like room reservation and restaurant billing. With jobs in hotel management, you have to quickly understand these systems even if you are not going to be the primary user.
6. Are you ready to relocate?
It is highly possible to move around through the different hotel branches if you are up for promotion. In the 21st century, managers are often sent to these overseas roles. Jobs in hotel management are even more open to this kind of changes. Some hotels are neatly placed inside city centers, but others are placed on top of ski resorts, near the beach, and other places where there are lots of tourists. Not only will you have to be flexible with your schedule, but you will also have to be flexible with your location.