SAP is one of the largest software companies in the world and it worth over $30 billion.
You have heard about SAP before but still you don't know about it in details. If you are an IT professional then you might be interested in SAP.
It is very important that you advance your career with SAP.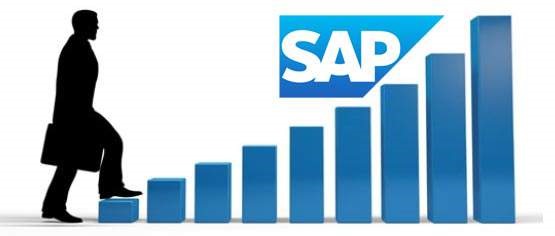 So how you can do it? Well that is what we tried to address in this article.
What is SAP?
So what SAP is?
In order to understand SAP you have to have some background. You can't be a novice if you want to understand.
SAP is basically for IT professionals who have being working for years now and want to advance their career to a new height.
For example you have an experience of say 5 to 10 years as a software engineer. Now you want to do more hence you go for SAP.
So if you are just out of college you can't go for SAP.
SAP stands for Systems Applications and Products in Data Processing.
It is also known as SAP ERP (Enterprise Resource Planning).
SAP products like ERP are used by different companies around the world and it is number one among its competitors like Oracle and Microsoft.
SAP software is required for the smooth functioning between different departments in a company.
How sales department is going to interact with inventory or the relation between finance and HR, vendors and production depends upon SAP.
So knowledge of SAP software helps you in a better understanding of functioning of a given company. That's why you learn SAP.
What is the Importance of SAP Certification?
Now we shall look at it in great details how SAP certification can help you in elevating your career.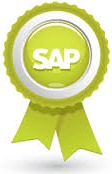 Here we shall see the importance of SAP for both experienced professionals as well as a fresher.
Experienced: SAP is constantly changing and you get to learn new details every day.
Even if you have years and years of experience in software development still you have to catch up with ever changing technology.
If you are through with all the modules of SAP then you are on top of everything.
SAP implementation is very complex and experienced professionals can't be complacent.
Fresher: Now what is there of a fresher just out of college?
But for a fresher it is very important to learn different module within the SAP certification.
The best you can do before you go for SAP certification is you can spend at least 2 to 3 years in fields like manufacturing, banking, IT, supply chain etc.
So first start with a module within SAP.
Prospects after Learning SAP
Now you might be thinking what prospects are after you have learnt the SAP.
Get a High Paying Job: If you are a SAP certified professional then you can easily get a job. Not just a job but the salary is going to be very high.
You get to work with Global companies around the world and experience something new that you haven't before.
Build a Recognition and Reputation in the Industry: You also build a recognition and reputation in the industry.
People would come to know especially your clients you worked with.
You also have a great chance of getting promotion and advance your career to a new level.
Start Your Own Consultancy Services: After getting certified and working for years in big companies you get a chance to start your own consultancy service.
You can leave your job and start a new company of your own.
This is ultimate level that every SAP certified professional would like to reach.
Eligibility, Course Duration and Cost of Learning SAP
Now you would like to know who all can join the course and how much you have to pay for it.
The basic eligibility for learning SAP is at least experience of 1 year in implementation or you can also have 2 years support experience.
You can apply for SAP certification only if you fulfill above criteria. The registration fee would cost you around Rs 40,000/- to Rs 50,000/-.
This is the minimum that you have to pay.
However you can learn about the course for free online.
You can find various resources online at http://www.sap.com helping you to learn SAP.
Best Ways to Learn SAP
Before you apply for the certification you have to learn SAP. There are coaching institutes that are willing to teach you everything about SAP in theory.
However they will charge you with too much money. So the best way to learn is online.
You can find online tutorials and videos on YouTube.
Moreover you can join the online community where others just like you are interested in SAP.
You can also read books written on SAP.
And finally if you want to do a paid course then you can find a good coaching institute in your city.