Buying a mobile phone is never an easy task. Nowadays, customers are spoilt for choice as more manufacturers from various parts of the world enter the smart phone market. Each one offers a phone that excels previous variants.
Understandably, there is nothing called as the perfect mobile phone. Technology too has its inherent limitations. However, the higher your budget, better the smart phone you can buy.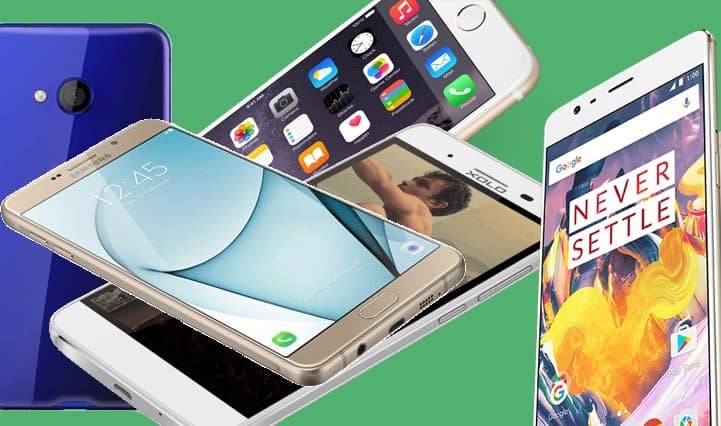 Best Smartphone Under Rs 30,000
Although you can buy the best phone under 10000 but if you are looking for all the best features of a smartphone then you must go for higher end phones under 30,000.
I am sure, one or more phones from this list will impress you with its features.
1) OnePlus 5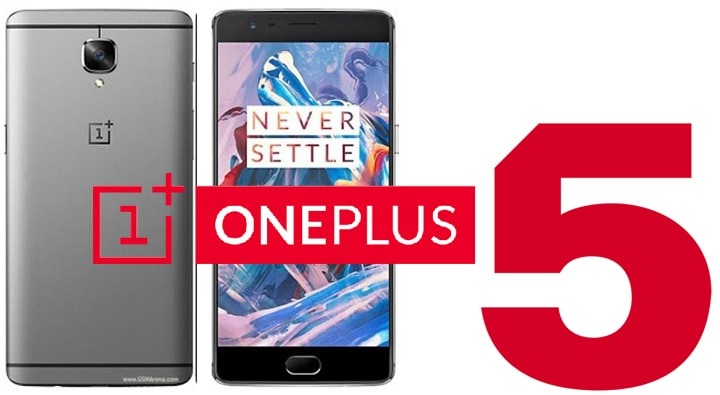 The OnePlus 5 is an excellent smart phone for people on the move. The Oxygen OS gives you an incredible Android experience. It is carved from a single slab of space-grade aluminum with Fingerprint scanner.
Above all, this smart phone is light. You can customize the OnePlus 5 to suit your individual needs as student, consumer, executive or business person. The mobile phone features what is described as fast and clean operating system.
"New features inspired by Nougat and a number of small tweaks to the UI further refine and enhance your Android experience," boast its makers. OnePlus 5 makers have enhanced their platform to ensure fast software updates.
Furthermore, manufacturers have provided quick access icons in the status bar to improve navigation, the facility to resize app icons for a cleaner and more consistent look.
Additionally, you can protect the device with your password or fingerprint to prevent tampering. In addition, newer settings allow you to organize and view data easily.
Price – Rs. 29,999 or less with exchange offer – Buy from Amazon Here
2) HTC U Play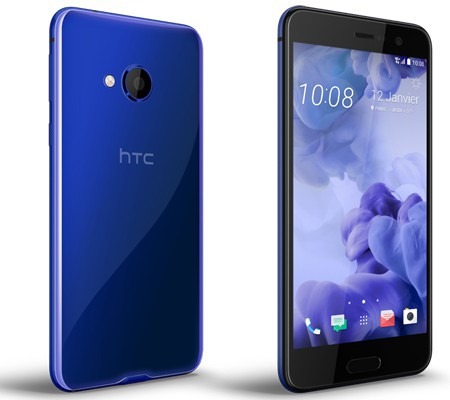 HTC U Play is described as "A new, beautifully contoured, liquid surface that's designed to reflect the best you."  Further, this mobile phone has a symmetrical construction.
According to HTC, the phone features a new design and was made with the latest process. It was made using an entirely new process where colors bond to the glass in multiple layers to reflect light beautifully – adding brilliance and depth from every angle.
The glass was then molded evenly around the sides and edges, using extreme pressure and heat to mimic the natural surface tension of liquid, folding and bending the surface to create a perfect blend between metal and glass.
Incredibly, it features the HTC Sense Companion which learns from your usage habits and stores them for faster access. Further, it gives you daily tips on well being and dressing, among others. Truly, HTC U Play is a great companion to have.
Price  is Under 30,000 i.e. Rs. 29,999 – Buy from Amazon Here
3) Apple iPhone 6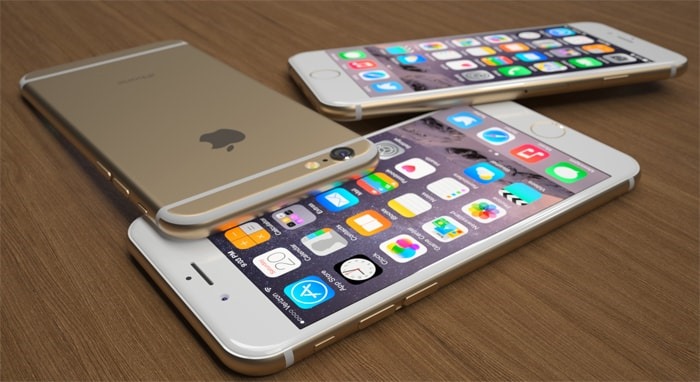 Frankly speaking, this iPhone is something you can rave about. However, for the price and brand, the Apple iPhone 6  is definitely a good bargain.
Just 1 year back the price of this was phone was more than Rs 60,000 but now you can grab it under 30000.
Especially, this mobile phone suits those who are looking for comfortable sized screens and relatively faster features compared to an Android phone.
You can opt for this smartphone provided you are willing to settle for smaller screen size and limited speed. However, users report this is a great phone for Apple brand lovers.
Price – Rs. 29,999 – Buy from Amazon Here
4) Xolo Era 4K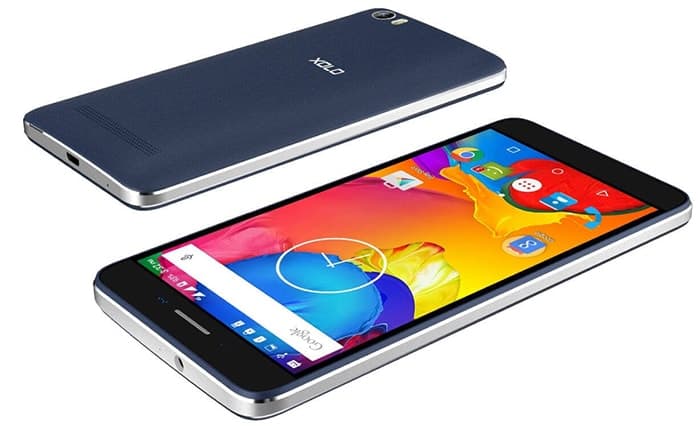 Interestingly, the Xolo Era 4K beats all records of its predecessors. This mobile phone in under 30000 and this is an incredibly powerful workhorse. It comes with a dual SIM slot.
However, what makes Era 4K different is, both your SIMs are active at the same time. Meaning, you need not miss a call. Instead, you can switch easily between two calls on your two different numbers. Needless to say, this is a 4G phone.
Therefore, it is specially designed to offer you maximum benefit of the latest mobile technology. Xolo Era 4K has an excellent sound card and offers state-of-the art video graphics.
These are ideal for your own video shooting or while watching movies. Further, watching a live sports match is incredibly superb with this mobile phone.
Price – Rs.28,500 – Buy from Amazon Here
5) LG G3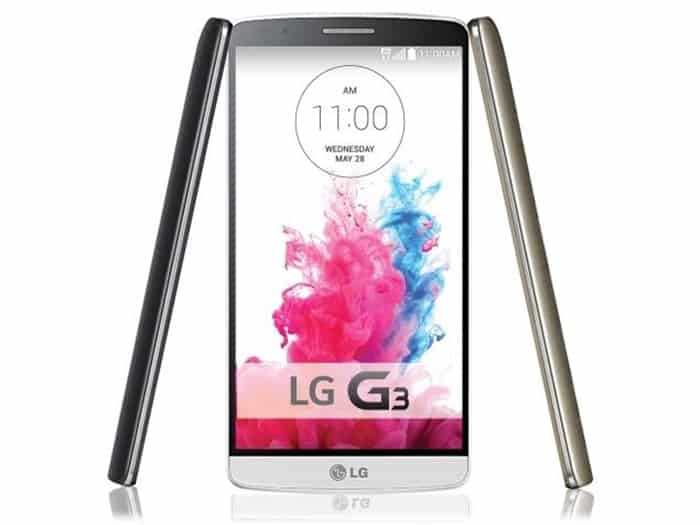 Undoubtedly, LG is fast emerging as a top contender in the high-end smart phone market. The LG G3 smart phone amply proves this trend. The LG G3 features a 5.5 inch quad High Density Display.
Meaning, you get superior viewing experience. Watching videos and taking pictures definitely becomes more pleasurable with the LG G3.  Further, this mobile phone prides itself in being a selfie lover's delight.
You can take scores of pictures and store them on the high 3GB internal memory. The 13MP camera allows night photography too.
Further, LG G3 is a power packed phone. It has a very high performance Android processor that allows speedy computing and multi-tasking.
Moreover, this is also a great mobile phone for start-up entrepreneurs and fresh graduates who need to complete several things within a short span of time.
Price – Rs.27,999 – Buy from Amazon Here
6) Moto Z-2 Play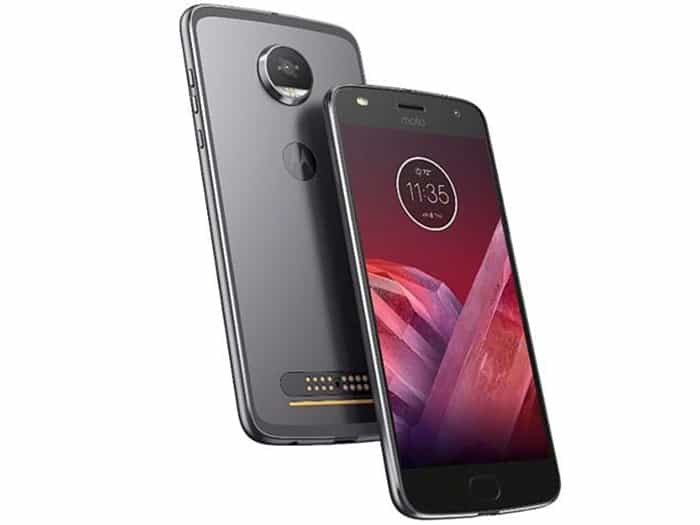 Motorola has overcome all issues that plagued its smartphone offerings and come up with the must-have Moto Z-2 Plus.  Indeed, very few phones in this price range offer you the same superb features as the Z-2 Play.
The smartphone strikes perfect balance between style and performance. Powered by a powerful octa-core processor and compatible with Moto Mods, the Moto Z2 Play opens up new possibilities.
The intuitive Android Pure Nougat OS lets you use multiple apps in split-screen mode, so you can get more done in no time, claim manufacturers of this phone.
Price – Rs.27,500 – Buy from Flipkart Here
7) Samsung Galaxy A-9 Pro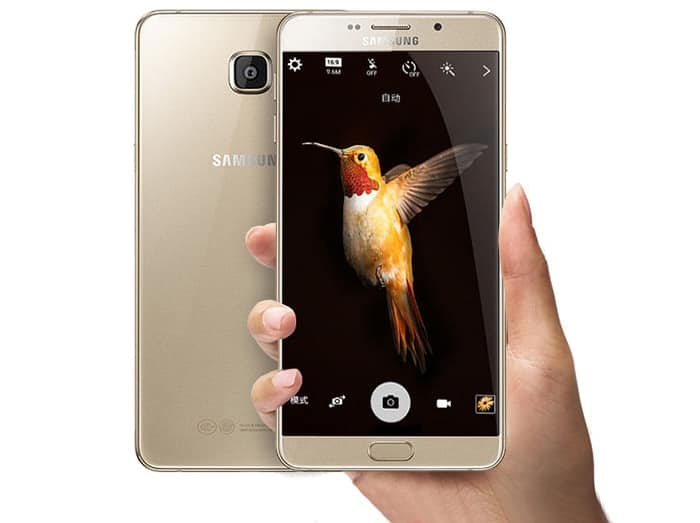 Once again, Samsung retains its position as the world's most preferred smart phone. The new Samsung Galaxy A-9 has all features the brand is renowned for.
Further, like most Samsung smartphones, the A-9 Pro comes packed with features.
16MP primary camera with f/1.9,
Auto focus, OIS, LED flash,
1/2.8-inch sensor size,
Geo-tagging,
Touch focus,
Face detection,
Panorama,
HDR
8MP front facing camera 15.24 centimeters (6-inch)
Super AMOLED capacitive touch screen with 1080 x 1920 pixels resolution,
367 ppi pixel density and 16M color support.
This is another great mobile phone for outdoor lovers that comes under Rs 30,000.
Price – Rs. 26,999 – Buy from Amazon Here
8) Oppo F-3 Plus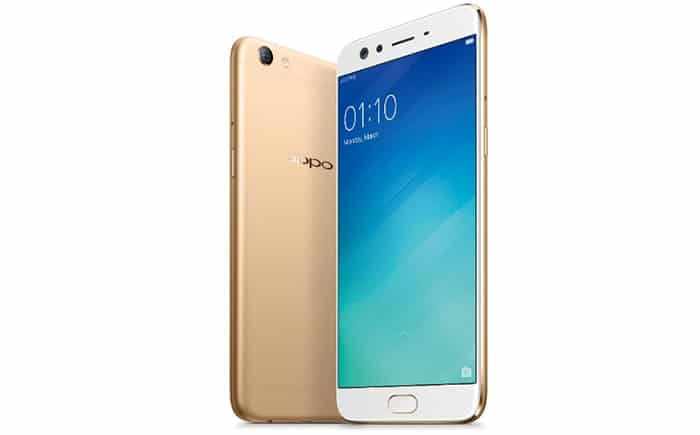 For smart phone lovers, the Oppo F-3 Plus is something of a delight. It has all advanced features that make using a smart phone really pleasurable.
Further, it offers enhanced security too, It features an advanced solid state fingerprint reader. Meaning, a light touch of your finger is sufficient to unlock the powerhouse.
Oppo F-3 Plus has extended life battery. Automatically, this translates into higher talk and browsing time while using 4G Internet on the mobile.
Price – Rs.27,900 – Buy from Amazon Here
9) Huawei Honor 6 Plus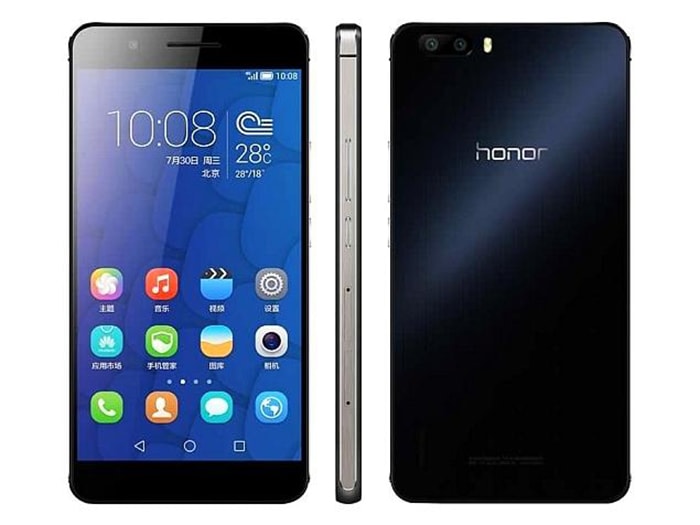 Huawei Honor 6 Plus has a dual parallel 8MP rear camera which enhances your selfie experience. It offers recording for panoramic imaging, fast focus of 0.1 seconds and a resolution of 13 million pixels.
"This phone has a super max aperture of f/0.95 which gives you an infinite panoramic depth and an SLR camera quality virtual background effect."
The Huawei Honor 6 Plus has two quad-core processors (a 1.8 GHz Hisilicon Kirin 925 Cortex-A15 and a 1.3 GHz Cortex-A7) and 3 GB RAM for fast multitasking capabilities.
It uses eight-core heterogeneous algorithms, where each core is dedicated towards social networking apps, videos and games for a balanced performance, according to dealers.
Price – Rs.27,500 – Buy from Flipkart Here
10) BlackBerry Priv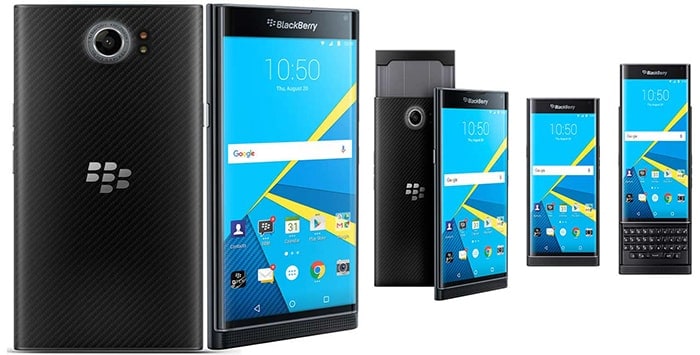 One of the best phone under 30000 from BlackBerry. Once again, BlackBerry has made a comeback with this excellent model. The BlackBerry Priv fits every description of a business phone.
"Whether it's your financial reports or your selfies, your data is encrypted by default on PRIV. Extra steps are taken at both hardware and software levels to help protect you from malware and any attempts to tamper with your OS.
You can be confident your personal data is being kept private with DTEK by BlackBerry for Android, a single dashboard to monitor and control application access to your microphone, camera, location and personal information.
Know at a glance the overall security rating for your device, as well as for specific security features," say the manufacturers.
Price – Rs.27,000 – Buy from Amazon Here
Why buy a smart phone
Call it a necessity or luxury but smartphones are now integral part of our life. Indeed, they are mini-computers of sorts. You can use a smart phone to communicate more effectively with family, friends and business associates.
Additionally, smartphones under Rs 30000 serve as entertainers, helping take the bite out of long commutes and lonely hours. Further, smart phones help you perform a wide range of mundane activities.
These include keeping tabs on your expenses, managing finance and investment, learning something new or refreshing your skills, staying fit and healthy…the list is endless.
Expensive v/s low cost smart phones
Admittedly, a smart phone of any price will more or less offer the same functions. However, expensive mobile phones under 30000 come with several distinct advantages.
For one, they boast of a higher memory, a high speed RAM, great processors, excellent sound and video cards for great movie watching experience.
Above all, they allow you to multi-task, meaning do several things simultaneously.With a lot of credit companies offering expensive phones on easy installments, you can consider buying any of these great handsets and boost your productivity.
Buying a smart phone online
In fact, it is better to buy a smart phone online. There are several reasons for these. Firstly, online retailers have a unbiased review section.
Here, people like you and I post our personal experiences in using a particular phone. Thus, reading these reviews helps you make informed decisions.
Further, online retailers offer smart phones at prices that are lower than the market. You are entitled to the same warranty and service guarantees. Moreover, buying online can be done discreetly. You do not come under pressure from glib talking sales staff.
I am sure you will find your best phone under 30000 with all the features you want in your smartphone.