Did you know it is possible to pay electricity bill and save money at the same time? Not always, but there are 15 different ways to pay electricity bill in India.
And some of the methods of online electricity bill payment offer an opportunity to save money, though not always.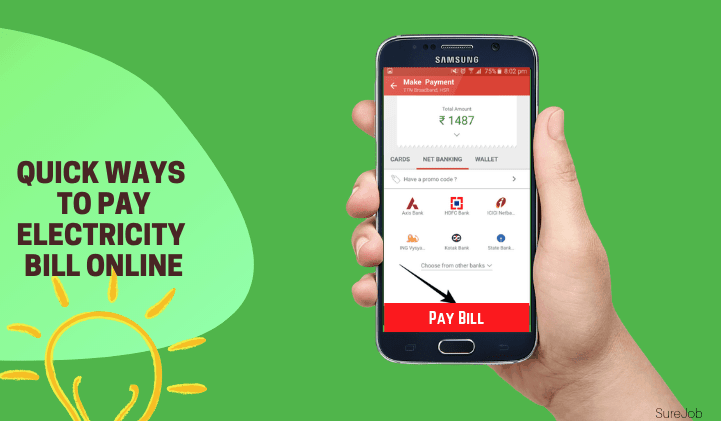 Paying Electricity Bill on Time
Imagine life without electricity. A few hours of a power outage and our life becomes chaotic. We are unable to complete work using computers, recharge smartphones, watch TV or even use that ubiquitous electric bulb or fluorescent light for basic functions.
The situation can get worse, especially during hot, humid summer months peculiar to India. Fans and air conditioners will not work while food stored in the fridge can go rancid.
Understandably, none of us relish power outages. Swearing at utilities providers and their "inept" staff becomes the order of the day when confronted with blackouts. But what if you are to blame for the power outage?
I mean, if electricity supply to your home or office is disconnected for non-payment of bills?
Undoubtedly, we all want to ensure our electricity bills are paid on time and there are no arrears that may lead to disconnection of the service. Yet sometimes we get too busy and fail for electricity bill payment on time.
15 Ways for Online Electricity Bill Payment
Here, I highlight 10 online ways & 5 other offline to pay electricity bills online & offline and discuss their advantages.
1. Use Mobile App of Providers
Post demonetization of Rs.500 and Rs.1,000 currency notes on November 8, 2016 by the Indian government, several utilities providers have launched their own mobile based apps to receive bill payments.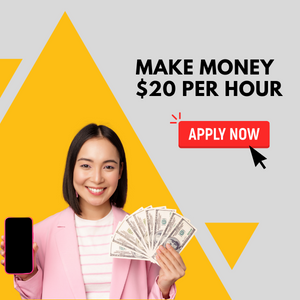 These apps are very convenient. It makes possible to pay electricity bills and avoid disconnection even while traveling or during commutes.
The facility is available round-the-clock, which allows you for electricity bill payment during spare time.
These apps have several advantages. You can check your bill amount, power units consumed, previous bills and payment records.
Often, utilities providers come up with special electricity bill payment offers such as cashback or discounts on electricity bill payments made through their company's apps.
Here are website of some the top electricity providers. You can search in google for the electricity provider in your area.
2. Online Electricity Bill Payment with BBPS
Bharat Bill Payment System (BBPS) was launched by National Payments Corporation of India in cooperation with Reserve Bank of India and other Central government authorities.
You can pay electricity bill by cash, cheque, credit and debit card using BBPS from multiple locations in India. Simply visit the BBPS website and enter the Postal Index Number (PIN) code of the area where you wish to pay electricity bill.
It will display various outlets where you can pay electricity bills in your area.  The location need not be near your home, office, city or even the state.
You can pay electricity bill by BBPS anywhere in India by cheque or cash through BBPS franchised outlets.
Further, BBPS has a system where you can make electricity bill payment through any bank.
Simply select your bank, choose the utilities provider and fill in details such as your electricity consumer number, among other details. You can make an online electricity bill payment using BBPS.
BBPS is soon launching a consumer portal where you can register. The service is expected to be introduced soon. Upon registering, you can register several billers online including your electricity company and make an online electricity bill payment.
3. Standing Instructions to Bank
If you do not wish to be hassled by unpaid or late payment of electricity bills, opt for direct debit from your bank account. This means, the utilities provider will send the bill to your bank.
The bank will notify you by email and SMS indicating the outstanding amount and due date. On the specified date, your bank will directly debit your account and pay the electricity bill.
However, you need sufficient funds in the account for the bank to pay electricity bill.
There are two ways to get your bank pay electricity bill. One is by issuing a standing instruction to your bank by submitting a form and copy of your electricity bill.
This is a one-off procedure. Once you register, the electricity bill will be directly debited. Opt for standing instructions if you do not have net banking facility with the bank for any reason.
The other is by adding the utilities provider as a biller on your account using net banking.
Upon registration as biller, the electricity bill will be directly sent to the bank by your utilities provider. You can pay or stop the payment, should there be any billing discrepancies and disputes.
4. Pay Electricity Bill through Net Banking
Net banking is the fastest growing mode for electricity bill payment. Because it offers you the window of checking your bill for discrepancies and paying only when satisfied that everything is in order.
There are three distinct ways to make electricity bill payment by net banking. They are the National Electronic Funds Transfer (NEFT), Real Time Gross Settlement (RTGS) and Immediate Payment System (IMPS).
Choose one that best suits your need. Generally, banks levy a small fee if you pay electricity bill or any other transaction using IMPS.
NEFT and RTGS payments are credited to your utilities provider within minutes, only if done during working hours of the bank. IMPS is available round-the-clock.
To pay electricity bill by net banking, you will require basic details such as name of the utilities provider bank and its Indian Financial System Code (IFSC) number.
Key in these details in the 'Beneficiaries" section of your net banking page. Every time you need to pay electricity bill, simply login to your net banking, fill the due amount, enter transaction password and One Time Password (OTP) and submit.
5. Payments Bank
Currently, there are six payment banks operating in India. Under RBI laws, payment banks account to accept deposits more than Rs.100,000 per customer. Services they offer are highly restricted. The six such financial institutions include
You can make an online electricity bill payment, using net banking or through a banking point of the Payment Banks. Search for the nearest banking point using the PIN code.
Most banking points also display boards prominently to advertise their service. To pay electricity bill, simply give your details and cash at these banking and they will complete the transaction on your behalf.
You can pay electricity bill at a banking point even if you are not a customer of that payments bank. If you have an app of any payment bank, you can pay electricity bill from your mobile or through their website.
6. Pay with Mobile Wallets
You can make electricity bill payment using mobile wallets including Paytm, MobiKwik, ICICI Pockets, SBI Buddy and others.
In fact, a lot of mobile wallets come up with attractive cashback offers electricity bill payment and gifts when you pay for anything- including electricity bills through them.
Utilities providers also accept payment of electricity bills through these mobile wallets.
The process is very simple. Select the Pay Bills option on the mobile wallet and select 'Electricity Bills' in the options. Key in your consumer number and choose the utilities provider from the drop menu.
Later, fill the amount and submit. You will be asked to confirm the transaction. Upon successful transaction, you will receive an SMS and email informing you of the debit from your mobile wallet, including payee and amount.
7. Pay at Electricity Provider's Office
Should your electricity bill be overdue and remain unpaid after the due date, I recommend visiting you visit the electricity provider's customer care centers or offices.
Here, you can pay the electricity bill by cash, credit card or debit card. A few utilities providers also accept payments through apps including Bharat Interface for Money (BHIM) and Paytm, among others at their counters.
You have to scan their QR Code with a BHIM or other app and make the payment.
If there are any disputes regarding the billed amount, never leave it unpaid. Instead, visit the electricity company's customer care center and have the issue rectified.
After necessary amendments are made, you can settle the electricity bill at their counters. This will prevent undue disconnection.
Some electricity companies have installed ATM machines at their offices and other locations where you can pay electricity bill by cash or cheque.
8. Pay at Authorized Banks
Realizing the need of consumers to have various channels for electricity bill payment, utilities providers have signed agreements with several banks.
Check the website of your electricity company or back of the bill. You will find a list of banks and their branches authorized where you can make an electricity bill payment.
You can pay by cash, cheque or even with debit or credit cards at specific banks. This depends upon the bank and its location. Remember to carry the electricity bill while going to pay at a bank.
The clerk will retain a portion of the bill after stamping it as paid with other details about the transaction such as date, time and mode of payment.
9. Pay Bill at Post Office
Electricity companies have agreements with India Post. This means, you can make electricity bill payment at post offices.
The Indian government makes it compulsory for all utilities providers to accept electricity bill payments from designated post offices.
This enables people living in rural and semi-urban areas to pay electricity bills on time, especially where banks or electricity company offices are not available.
Electricity companies benefit from the system because they do not need to open a dedicated counters in far flung or rural areas to accept payment.
India Post has also launched a system called e-Payment. The system allows utilities providers to register with India Post for collecting electricity bills from consumers.
The amount is consolidated by the collecting post office and sent by cheque to the electricity company on a pre-specified date.
10. Cheque Drop Boxes
For those very busy, it is possible to pay electricity bill while commuting or nearby stores.
Utilities providers have installed dropboxes at various strategic locations that are frequented by huge crowds such as bus terminus, railways stations, metro stations, banks, departmental stores and malls, among other places.
This facility allows you to pay electricity bill while on the move.
Simply draw a cheque favoring your utilities provider and fill in the bill amount. Mention your consumer number at the back of your cheque.
Attach the lower portion of the electricity bill that indicates your details such as name, consumer number and amount along with the cheque. It is safer to enclose the cheque in an envelope before dropping in the collection box.
Enclosing the cheque prevents your account number and other details from being copied by scammers.
11. Online Electricity Bill Payment through IVR
Thanks to advances in Artificial Intelligence (AI), a few utilities providers now have a system that allows you to pay bills using the Interactive Voice System on the telephone.
This means, you need not fill cheques, wait in queues or face any hassles to pay electricity bill. Interactive Voice Response (IVR) also helps keep your credit/ debit card number confidential and can be done from the comfort of your home or office.
When you dial the IVR number for electric bill payment, you will be asked to key in details such as consumer number. Upon confirming the number, the IVR will read out your due amount and ask if you wish to proceed by keying a specific digit.
It will ask for your credit or debit card number and once it is keyed in, the IVR will read out and ask for confirmation.
It will also ask you to key your debit/ credit card PIN and ask for confirmation. Within a few seconds, the IVR will inform you that payment is successful and your electric bill is paid. The entire process takes a few minutes.
12. National Automated Clearing House (NACH)
Major electricity companies have introduced a system that allows you to pay electricity bill using the National Automated Clearing House. It is said to be faster than Electronic Clearing System for cheques. It allows you to give digitized mandates for immediate payment of electricity bills.
To avail the NACH facility, you have to download the appropriate form from the utilities provider's website. Submit the completed form along with a cancelled cheque and copy of a previous electricity bill to the customer care department at the electricity company's offices.
Generally, the NACH facility takes between 21 and 28 days to be activated. It allows your faster clearance of cheques issued to make electricity bill payment.
However, you should have sufficient balance in your bank account from which the cheque was issued, since details such as IFSC code and MICR number as well as your account number will be retained in the utilities provider and NACH databases.
13. Voluntary Deposit Scheme (VDS)
The system is currently available only with Adani Power. Voluntary Deposit Scheme is a unique way to pay electricity bill and save money.
Under VDS, you can deposit minimum Rs.3,000 or six months bill average (whichever is higher) and maximum Rs.100,000 in your electricity power account with this utilities provider.
You can deposit only Rs.20,000 by cash. For deposits above Rs.20,000, you have to pay by net banking, credit or debit card and submit a copy of your Permanent Account Number (PAN) card.
Adani Power will debit your monthly bill amount from your VDS account. The money you have deposited in your account attracts a seven percent per annum interest on diminishing amount. That is, it will be calculated every month, after the amount of your bill has been deducted from your deposit.
Interest accumulated will be calculated once every year on March 31- the end of the financial year. This amount will be credited to your electric bill for the month of April.
Balance in your account will continue to attract interest. You can top-up the balance in multiples of Rs.500.
Adani Power is also offering an additional incentive to customers that avail VDS scheme: They will get one percent discount on their monthly electricity bills as an incentive for prompt payment of electricity bill.
 14. Pay with UMANG
You may never have heard of UMANG. But Unified Mobile Application for New Age Governance (UMANG) is a mobile payments app that was developed by the Ministry of Electronics and Information Technology (MeitY) and National e-Governance Division.
It was launched to bring e-governance through mobile phones to all homes in India.
In some states of India, you can pay electricity bills using UMANG app. Since this app is relatively new, electricity boards of several Indian states have yet to come onboard this platform.
However, it is a very popular method to pay electricity bill, where the facility is available.
Other than paying electricity bills, UMANG also allows you to access numerous other services offered by the Central government, state governments and Union Territory Administrations.
15. BHIM
This is the best way and safest way to pay electricity bill online. Use the Bharat Interface for Money (BHIM) app.
It is provided by Unified Payments Interface (UPI), a system operated by National Payments Corporation of India in collaboration with Reserve Bank of India and Indian Banks Association.
If you do not have a BHIM app, download one from Google Play store for Android and iTunes for Apple smartphones. It is very easy to set-up.
Link BHIM with the bank account from which you wish to pay electricity bill. BHIM also allows you to pay electricity bill from various bank accounts, provided they are linked with this app.
Remember, BHIM is not a mobile wallet. This means, you cannot keep money on your BHIM app. Hence, it is vital to link it to a bank account. Once this is done, select the 'Bills' section on BHIM. Choose 'Electricity'.
Key in your consumer number, select the utilities provider, mention the bill amount and submit. You will have to key in your transaction PIN to complete the transaction.
Major utilities providers will soon offer another facility wherein you can visit their website to pay the account and allow you to choose UPI as the option.
Once you indicate the amount, the utilities provider will send a 'Collect' request to your BHIM app. Upon accepting the request, the amount will be credited to the electricity company's account as your bill payment.
Alternatively, you can download a BHIM based app offered by your bank. All Public Sector Undertaking (PSU), major private and few cooperative banks have BHIM based apps that can be downloaded for Android and iPhone.
The Indian government sometimes offers cash rewards for using BHIM app. This means, you might be able to get some cash incentive if you pay electricity bill using BHIM.
Other ways of electricity bill payment
There are a couple of other ways to pay electricity bills too. But these systems are largely used in rural India.
1. Sending Cheque by Post
Some utilities providers allow you to pay electricity bill by post. You simply have to draw a cheque or demand draft in their favor, mention your consumer number on a back of the cheque and mail it.
It is vital to attach the lower portion of your electricity bill with the cheque to ensure the money is credited to your account. It is not necessary to send the cheque by Registered Post or courier.
2. Village Panchayats
In some villages, the administration or panchayat takes responsibility of collecting money from residents and paying the utilities provider.
This system is particularly useful in remote areas since commuting to a nearby town or city to pay electricity bill can prove to be a hassle. A single member of the panchayat travels to a town or city, pays the bills and hands over stamped receipts to residents.
Wrap Up
India has taken rapid steps over the last few years towards electrification of villages. However, the process is far from complete due to logistics and other hurdles.
Regardless, the number of rural households, especially in remote areas of India having electricity has exponentially increased over the last few years.
As the Central and state governments take steps to provide electricity to all Indians, utility providers will have to find new, innovative ways for people to pay electricity bill.
More ways for electric bill payment are likely to emerge in the near future.