Agroforestry is a field of study that deals with the theoretical and practical aspects of production, conservation and scientific management of farm crops, forest crops and livestock for the composite goods and services.
Even though, it is true that the history of agroforestry is something that is as old as forestry in India, the concept of the former followed the scientific forestry practices and management in this nation.
As early as 1864, the scientific forestry concept was started in India with a view to provide the right kind of training to the forestry professionals for effective management of forests.
Agroforestry was initially practiced in the form of Taungya Civilization in India by the Forest Department of India and this civilization was later transformed into agroforestry.
Scientific research work on this field was started during 1970s by various institutions of the Indian Council of Agricultural Research in different agro-climatic zones in the nation.
Development of Agroforestry in India
Agroforestry was highlighted by the National Commission on Agriculture in the 7th five-year plan and the National Research Centre for Agroforestry shortly called as NRCAF was established in the year 1988 by the ICAR at the city of Jhansi in the Central part of the country.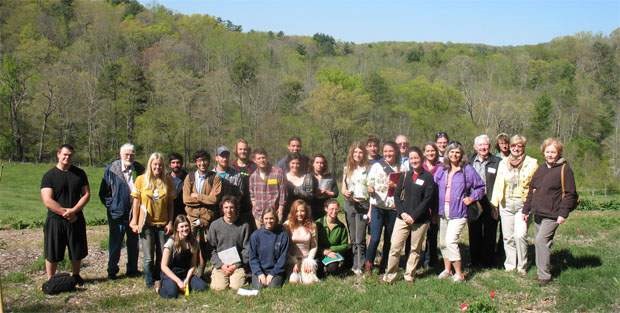 Now, the Ministry of Agriculture in the nation takes care of the research, education and extension of this field. Nevertheless, the role of the Ministry of Environment and Agroforestry is also equally important.
The reason behind this is that agroforestry is a link subject for trees and agricultural crops. With a view to strengthen the agroforestry at the base level, the National Agroforestry Policy was launched recently in India as a course right at the school education level with a view to educate youth for tree conservation and growth of trees.
Education in this field
In courses like Bachelor of Science in Agriculture and Forestry in India, agroforestry is added as an important subject in the curriculum. Professionals with education in this field are considered ideal for the following: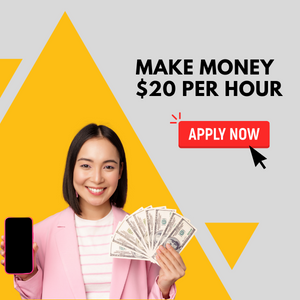 For managing environmental protection
For adding value to the agriculture and forestry products
To become globally competitive and
To make farmers economically strong.
When it comes to PG courses on the above-mentioned branches of science, the following aspects of agroforestry are covered:
Principles and practices
Principles of crop production in this field
Multipurpose trees in this field
Fruit crops in the field
Fodder and pasture development
Soil and water management in the field
Economics of the field
Measurement of trees in the field
Plantation technology
Social Forestry and PPP based farm
Research methodology and statistical design
Carbon impounding
Natural resource management
Even though, the above-mentioned subjects are related to agriculture as well, special focus is given to agroforestry as well.
Admission procedure:
When it comes to getting admission to PG degree in agroforestry, candidates with UG in forestry/agriculture/plant sciences and related subjects from State Agricultural Universities are eligible to apply.
Generally, admission to the PG course will be based on entrance test or it will also be done on the basis of merit secured by candidates in the UG level.
The ICAR conducts All India level examination for awarding Junior Research Fellowship position and for admission of candidates to the PG course in agroforestry at all State Universities.
When it comes to Ph. D course, admission to state agricultural universities and other institutions or universities will be made on the basis of qualifying entrance examination or on the basis of the norms of the particular institution or university.
Lectureship
For candidates interested in lectureship positions in Agroforestry, it is important that they will have to clear the National Eligibility Test either in forestry or agroforestry.
This can be attended by taking the examination conducted by the Agricultural Scientist Recruitment Board. For positions like Junior Research Fellowship and Senior Research Fellowship for the Ph.D and PG Degree in Agroforestry is awarded by the ICAR.
This is done through All India Entrance examination in the field of agricultural sciences inclusive of Agroforestry. In addition, for Post Doctor Fellowship in this field and its related fields, the awarding is done by different National and International Institutions and Agencies.
Career opportunity for candidates with agroforestry qualification:
Professionals with qualification in agroforestry are finding placement in the following fields:
When it comes to banking sector, these professionals are appointed as Extension Officers, Rural Development Officers and Agricultural Officers. Many banking agencies in India like Oriental Bank of Commerce, Union Bank, Dena Bank, State Bank of India, Punjab National Bank, Syndicate Bank and NABARD are appointed professionals with this qualification.
The Krishi Vigyan Kendras in India are appointing candidates with PG in Agroforestry for the position of Subject Matter Specialists, if they have two years experience in the field. This position to equivalent to the Scientist B position in Indian Government Sector. They are also appointed as Project Managers in the Livelihood Projects for carrying out activities pertaining to livelihood and agroforestry.
When it comes to private sector, professionals with this qualification can look for positions in laboratories, offices and in plantation companies, Wood-based industries on the basis of their specialization area. They can find job opportunities in Tree-based industries, medicinal and aromatic plant units, katha making industry, etc. Some companies like ITC, Orient Paper Mills, WIMCO Match industry appoint these professionals.
These professionals can also launch their own companies in fields like agribusiness, vermiculture, agri-clinic, nursery, seed production centre, apiculture and other fields related to agriculture.
The recently developed field of biofuels also provide good platform for these professionals, specifically for cultivation of energy crops like jatropha.
Even, the tea and coffee boards in India and related companies provide good career scope for these professionals.
The great news for these professionals is the new career opportunities in fields like carbon trading and estimation.
Job opportunities for these professionals also exist in non-governmental organizations that work in conservation and protection of forest resources.
Even, they can find opportunities in corporate firms with their own plantation forms.
There are also funding agencies working in agroforestry and forestry field that look for these professionals.
Even international agencies recruit candidates with appropriate qualification in agroforestry. Some of these agencies include World Bank, Asian Development Bank, CIFOR, IUCN, UNPD, etc.
Higher education:
The professionals with qualification in agroforestry can also plan for higher education. They can go for Ph. D and Post Doctoral Fellowship courses from reputed institutions in India and even abroad and this option can be the ideal choice for candidates looking for opportunities in educational field.
Those with PG and NET certification can directly move to educational field.
On successful completion of higher education, candidates can join as professors and assistant professors in universities and institutions providing education in the field of agriculture and agroforestry.
Universities/Institutions for agroforestry education in India:
The Indian Institute of Forest Management located in Bhopal offer courses related to agroforestry and livelihood for candidates taking up Post Graduate Diploma in Forestry Management.
This course is equivalent to PG Degree in Conservation and Livelihood. The other institutes that offer related courses include: