Students and job seekers worldwide face a common dilemma: Which is the best course to study for an amazing career and what are jobs now trending. Their predicament is further aggravated by the conspicuous absence of career counselors at educational institutes and the exorbitant rates charged by private job consultants.
though there are some challenges, the Indian higher education system is rapidly expanding at a Compound Annual Growth Rate that hovers around 15 percent. During the academic year 2014-15, a whopping 26.6 million students enrolled for higher education courses in various streams, across India. Against backdrop, finding a suitable employment is indeed a tough job.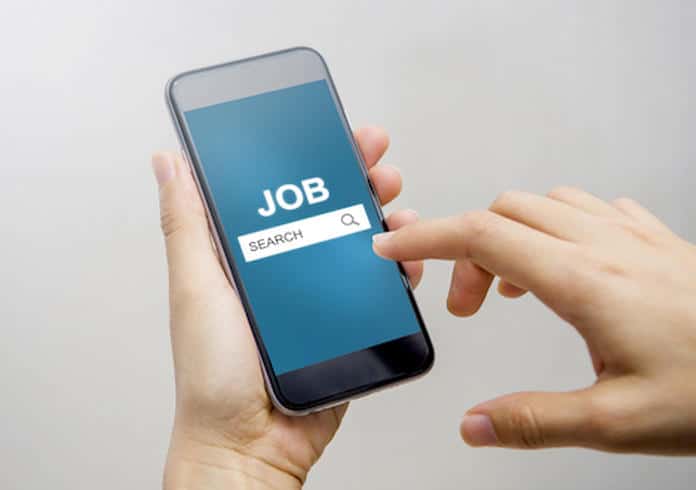 India is home to an estimated 340 million smart phone users. About 60 percent of these are people of ages between 16 and 25 years or students and job seekers. In this article, we explore how students and prospective job seekers or anyone who wishes to enhance their career can benefit from modern technology: Apps on smart phones.
1. Naukri
The topmost in its category, the Naukri app has been around since the last few years but its owners have added various new and desirable features to help job seekers. Naukri is billed as the most downloaded app in its category and a superb job hunting tool.
This allows job seekers to get profile based job recommendations and allows for almost seamless job searches.
Prospective recruiters can directly contact job seekers, who remain updated through almost hourly job alerts and notifications that suit your profile. More features offered by Naukri are uploading your CV from Google Drive or Dropbox, uploading latest pictures and a screen that confirms your applications.
2. Times Ascent
A very desirable career oriented app but currently available for only Apple iPhone users. The Times Ascent app comes packed with a variety of exclusive features. These include insights into latest trends of Human Resources, information about career fairs in your area and around India, ads of various jobs from ET Ascent and Times Ascent, latest career trends and loads of other material vital for job seekers and students.
An added feature of the Times Ascent app is, your resume is shared with employers only meaning prying eyes, spammers, phishing scammers, bulk mailers and other job agencies cannot access your personal details.
3. TimesJob
The TimesJob app is truly versatile. TimesJob offers all features of a job hunt app and even more. It provides information such as its own ratings of companies and employers, prevailing salaries in various sectors along with skill benchmarking. It gives much more too- tips to crack interviews as well as company and job recommendations based on the applicant's profile.
This app lists thousands of jobs across India and abroad and is preferred by employers, students and candidates due to the wide assortment of career related subjects it covers. This app is ideal for Android based mobile handset users. Registration is simple and so is application for jobs. Make sure your resume and profile picture are updated since premium employers utilize this app.
4. Indeed
This is a very basic smart phone based app that packs in immense power. Indeed is light on your smart phone memory. Once you have created an account on Indeed.com using a PC or laptop to upload your CV and other details, this career and job related app works wonders.
Create a job alert for your field of specialization and soon you will be inundated with postings from companies large and small, from across India.
The Indeed app offers a push button feature: Meaning, you can forward your application and CV to a prospective employer by clinking the 'Apply Now' button of your app. The flip side is however that some vacancies advertised come indirectly and applicants may be required to enroll themselves at the employer's website or those of other similar service providers.
5. LinkedIn
LinkedIn is indeed a leader in career related apps. It has a host of Android and Apple based apps that cater to every segment- from students to job seekers, professionals looking for better opportunities anywhere in the world, career tips for the fresher and expert as well as job hunting.
LinkedIn Job Search:

Designed specifically for job hunts, LinkedIn Job Search is easy to use. It emails or forwards your profile to any employer of your choice who is connected on this social networking platform. Once your LinkedIn profile has been completed and stored online, job application is just one click away.
LinkedIn Lookup

: This app helps students and professionals to contact their co-workers and others with the same skills as you. It serves as an ideal platform to network with those who have common background and interest based on your industry. At work, it fosters relationships between colleagues.
LinkedIn Learning:

This app is in great demand and well suited for students, job seekers and professionals. LinkedIn learning provides a wide range of material related to all dimensions of your career- business, technology, skills, courses and course material from industry captains. In addition, users of this app can benefit from the personalized recommendations they receive from experts in various industries. The online courses offered through the LinkedIn Learning app can be downloaded and viewed offline too.

LinkedIn SlideShare:

Featuring over 18 million presentations, videos, informative graphics and opinions from some of the top professionals of various industries, LinkedIn SlideShare is a must-have tool for every student and professional. This app helps users to gain vital insights into their particular industries and keep abreast with the latest trends and developments.

LinkedIn Groups:

Students and professionals get the vital opportunity to network with their peers through this app. This allows users to have a virtual conference with experts from their industry to exchange notes and discuss issues of mutual interest.
6. Monster:
The mega job hunt site Monster, which has spread worldwide, offers two state-of-the-art apps. The distinct advantage that Monster offers is, it gives job hunters and professionals with a clear indication of salaries that prevail in their field anywhere in the world.
Monster Job Search: A very basic app that allows you to apply for jobs at the click of a button provided you have uploaded your resume and pictures on their portal. You also have the option of getting your jobs emailed.
Monster Interviews: Provides tips, tools and coaching that assist students and job hunters in preparing for an interview. Monster Interviews carries loads of expert advise and practical resources that can equip you better. A unique feature- the Post Interview Guide- helps candidates assess how they fared during an interview.
7. GulfTalent
A distinct advantage with the GulfTalent app is that it features detailed labour laws prevailing in various countries in the Middle East and South Asia. This app provides detailed market research reports into the overall education and hiring scenarios in the featured countries.
News, analysis, company reviews, latest trends in employments, do's and don'ts for students and job hunters are also available at the click of a button.
News, analysis, company reviews, latest trends in employments, do's and don'ts for students and job hunters are also available at the click of a button.
The GulfTalent app features a free CV builder where job applicants can build a professional resume without enlisting services of a professional writer. Detailed, country-wise cost of living reports help students and prospective workers to know in advance how much they will most likely spend- since those wanting to work in the Middle East are attracted by tax free salaries and a high savings potential.
Existing and developing trends and expert commentaries can be accessed from this app by those looking for career tips. Available for Android and Apple smart phones.
8. Careers360
The promoters of this app have billed Careers360 as The Education Hub. This app offers loads of vital information to students and prospective employees. It has a variety of interesting features that are designed to assist students to make the right career decision. According to its
According to its promoters Careers360 integrates millions of student and institutional data points by using data from over six million visitors to its website and app users.
Career360 has tools that enables students to know where they stand after having appeared for an exam or interview. The app also has a feature to help students achieve their career goals, based on their interests, abilities and qualification. Career360 has links to over 9,000 educational institutions. This career development app is available to Android based mobile users only.
9. Career Guidance
The Career Guidance app is designed to help student to select a proper career and the required educational courses after they have completed their higher secondary courses. The app allows access to vital information such as pros and cons of selecting any particular career such as engineering, medicine, law, design, arts and management, among others.
The app provides comprehensive information to enable students decide on the right Career Choices. The latest trends in various sectors are discussed extensively on this app. Available for Android mobile users, this app has yet to gain popularity but existing users claim, the information contained offered is useful.
10. Meritnation
Meritnation is an app that assists in digital learning for students from secondary to higher secondary levels. The app allows access to customized learning contents and text that makes studying a pleasure by taking it away from conventional books to smartphones.
Developers of Meritnation have included courses and study material of the National Council for Educational Research and Training (NCERT), for Central Board of Secondary Exams and various boards.
The use of Meritnation is restricted to developing skills that can help students pass vital exams. But high scores are essential for higher studies and Meritnation is helping bridge the gap that exists between the Indian education system and digital world by helping make studies interesting.