If you are a person with physical disability, you should never lose your hope in finding the appropriate job for you. Here, you should remember the popular saying by Martina Navratilova: 'Disability is a matter of perception.
If you can do just one thing well, you are needed by someone'. Yes, there are many jobs waiting for your talent and here are top 10 career opportunities available for physically challenged people in India:
Many jobs can be performed regardless of whether you have vision, hearing impairment or whether you can move only with the help of a wheelchair with just a little adaptation required.
These jobs include accounting, sales, self-employment, teaching and writing.
Top 10 Career for Physically Disabled
Here are 10 best career for physically disabled people:-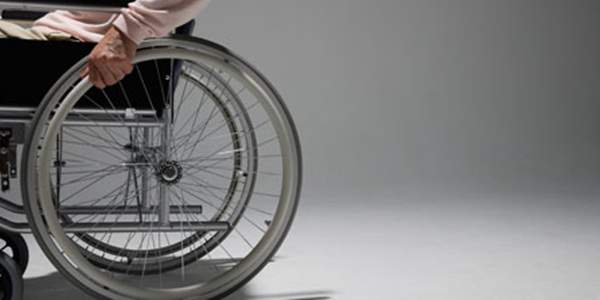 1. Accountant:
An accountant is a professional, who examines and prepared financial records for companies and they also file tax returns.
You can either be a self-employed professional accountant, where you can work for many clients on contract basis or you can also look for jobs in accounting firms or in other firms for accountant position.
Many companies wish to have their own in-house accountants, while some also outsource the work. So, you can find jobs both in accounting firms and in other firms as well. Nowadays, e-filing of tax is done.
So, when you develop your knowledge in this regard, you can just act as a tax consultant from your own home office and can file tax over the internet for your clients.
Check latest account jobs in government companies here.
2. Sales representative:
Many people think that only people, who can reach out the prospective customers at their homes, can turn out to be successful sales representatives.
Now, sales representatives can work from their home by maintaining telephone conversation with their potential customers. If you think that you have the ability to grab customers towards the products of your potential employers, you can look for this position.
3. Self-employment:
Earlier, online jobs were the dreams for many people. But, nowadays, there are many professionals, who are working as freelance operators.
You can be a self-employed person in any discipline like accounting, teaching, writing, web design and there are many endless opportunities for self-employed professionals.
When you are self-employed, you need not have to fix yourself to a single employer and you can earn from a wide range of sources. Here is the list of 50 popular online jobs you can do from your home.
4. Teaching:
Nowadays, there are many online tutoring websites. If you are good at any subject like mathematics, science, accountancy, C++ or any other subject for that matter, you can look for online tutoring website to find a tutor position.
Even, you can start your own tutoring website and can advertise the same over the internet and can earn by providing help to students right from your home. Even, if you are vision impaired, you can use voice based chatting facility to help students.
Find most recent teaching jobs here.
5. Writer:
If you have good written skills in English, you can just look for freelance writing positions over the internet.
There are freelancing websites, wherein employers would have posted their requirement for freelance writers and you can apply for these jobs to provide your writing service. If you are not good at English, you can also look for data entry jobs.
6. Call center/customer service representative:
If you are visually impaired, call center executive position can help you in making a living.
As the call center jobs are done over telephone, you can find your career opportunities in call centers. This will be suitable if you are on your wheelchair as well.
7. Computer system analyst:
If you have difficulty in mobility, you can look for computer system analyst position. These professionals generally, review computer systems and protocols and help their management to run their organization in an effective manner.
Here too self-employment is possible and many organizations operating in different fields like insurance, finance and design firms employ computer system analysts.
8. Software development:
This is one of the hottest tech jobs. As you might be aware, IT professionals are making great career with huge income and IT companies also appoint people with disability as software developers if they really possess great skills.
So, develop your skills in any particular programming language before you hunt for job in this position.
9. Financial analyst:
Generally, financial analysts, study the financial data of organizations to prepare forecasts for corporate, industrial and economic conditions.
They also prepare spread sheets, graphs and charts that give the right picture about the financial progress of their employer. You can work either for organizations in this position or you can also work from home as well.
10. Management consultant:
Management and human resource are turning out to be the field that appoints many disabled people.
Organizations nowadays have begun to feel that people, who have themselves overcome the challenges in their lives, can help them in effective management of their organizational structure. So, you can find job in this position with appropriate education in this field.
Again a quote states that 'The only disability in life is a bad attitude'. So change your attitude to be positive towards your disability and you can also earn well like others.