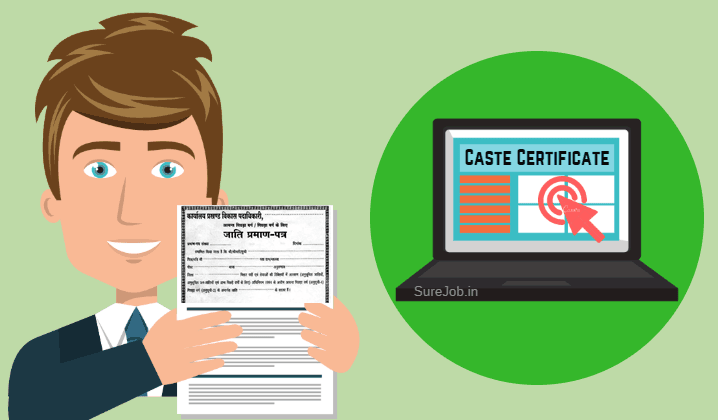 People belonging to historically disadvantaged communities in India are officially classified as members of Scheduled Castes (SCs) and Scheduled Tribes (STs).
These terms also find recognition in Article 17 of our Constitution, which provides genuine members of these communities with some special rights and privileges to counter widespread inequality and social discrimination.
According to the 2011 Census, about 16.6 % and 14 % of India's population were members of Scheduled Castes and Scheduled Tribes respectively. The Schedule Caste Order of 1950 in our Constitution, list around 1108 castes spread across 29 states in its first schedule.
Similarly, the Constitution Order dated the same year also lists about 744 tribes living in 22 states as Scheduled Tribes in its first schedule.
What is a Caste Certificate?
In layman's terms, a Caste certificate/Community certificate could be defined as documentary evidence of the person belonging to a particular caste or tribe – especially those which find mention in the SC and ST list in our Constitution.
Advantages of Caste Certificate
Given its lifetime validity, a Caste certificate is a crucial document for every Indian — especially those who hail from its backward castes and communities.
It is a document which has to be submitted by members of specified castes and backward communities who want to benefit from the slew of reservations and special quotas in
Securing admissions to reputed colleges and some schools as well.
Gaining easier access to subsidised housing schemes.
Getting academic/professional scholarships.
Qualifying for special government employment schemes reserved for the SC/ST and OBC category.
Land allotment under specially reserved quota
For participating in elections as a candidate.
To get an educational loan and other kinds of loans at special rates.
There are two ways to get this community certificate-
Caste Certificate Online
Caste Certificate Offline
How to Apply for Caste Certificate Online
Despite the growing digital footprint of India, only a few states actually offer the facility to apply for online Community certificate.
The standard procedure to apply for a Community certificate online involves visiting the online portal of your state's official backward class department and filling up the online application for caste certificate by following the directions listed below-
Click on the link provided to apply for the Community certificate online.
Now you have two options. You can either opt to create a new account OR fill an online application form directly.
Once your account has been successfully created, log in using your unique username and password.
Fill in your personal details as required – Name, Address, Contact details etc.
Once done, verify the details and then click on the SUBMIT button.
Select the type of documents you will be sharing (scanned copies) and click on the SUBMIT button again.
You should then receive an acknowledgement slip with your application number.
Take a printout of both and save. You will need the application number everytime you check the community certificate status online.
You may also receive an email/SMS informing you about the latest status of your application.
Once your application is duly verified – you can directly download your community certificate online.
How to Apply for Caste Certificate Offline
The procedure to apply for a Community certificate offline can often be long and tedious. It may involve repeated visits to the nearest tehsil office, revenue office, SDM office or SETU/CSC centres.
Here's what you need to do-
Visit the nearest Tehsil/SDM office and collect the application form for getting a Community certificate.
Fill in the required personal details and contact information.
Remember to fill in the Community certificate details of your father. In the unfortunate event of his passing, you may fill in the details of your closest blood relatives.
Check the caste option you want to apply for.
Migrants from other states need to mention all the details clearly.
Remember to sign the self-declaration part of the form.
Paste your passport size picture on the form and share details of a local reference (for verification purposes).
Submit the original form duly filled, with the attested supporting documents to the officer-in-charge.
Do remember to keep all your original documents handy for further verification, if needed.
If everything is in order, you should get your community certificate within 30 days or so.
Documents required for a Caste Certificate
Here's a detailed list of all the documents that you will need to get a Community certificate online/offline from the relevant authority. The same set of documents are generally used to secure a community certificate for all eligible communities.
Handy Tip: In some cases, migrants, married women and people who have converted to a new religion could be asked to share additional documents.
1. For Identity Proof
Aadhaar Card
Driving License
Voter ID
Valid Passport
Pan card
MNREGA Card
2. For Address Proof
Aadhaar Card
Electricity Bill
Driving License
Passport
Water Bill
Telephone Bill
Ration Card
House Rent Receipt
3. Affidavit for a Community Certificate
4. Proof of Caste (Self or that of a blood relative)
You will need an extract of the primary school register of the person applying or that of his father/grandfather.
Alternately you can use the primary school leaving certificate of the applicant.
In case that is not available, his father's extract of the Birth register or that of a blood relative.
An extract from the Government Service Record book detailing the caste and/or community details of the primary applicant's father or relative.
A document issued by the Department of Social Justice certifying his caste.
A validity certificate (if any) of the father or blood relative from the scrutiny committee.
A copy of the village panchayat or revenue record.
Documents that confirm his caste and place of residence before the date of notification.
In some specific cases, authorities are likely to ask for further documentary proof – in addition to the documents submitted above. Here is a checklist of potential scenarios, and the documents that would be needed.
Non-availability of Father's Community Certificate
In this case, the applicant will have to share the Community certificate documents of his nearest blood relative.
Married Women
Married women applying for a community certificate are required to share the Community certificate issued to them when single, with their wedding certificate. Proof of Name Change notification in the Gazette is also needed if she has changed her name after marriage.
Religion Conversion
In such cases, the applicant has to share documentary proof of his caste, before his conversion.
Change of State/District
Here an applicant has to share his father's caste document issued by the district or state that he has migrated from.
Caste Certificate v/s Caste Validity Certificate
Having said that it's also important to note that a Community certificate is different from a Caste Validity certificate – which is a cause for frequent confusion.
For the record, while a Community certificate outlines your caste, a Caste Validity certificate, on the other hand, is required to authenticate your Community certificate — given a large number of fake Community certificates being used for many dubious ends.
How to Apply for Caste Validity Certificate
As mentioned earlier, a Caste Validity certificate is different from a Community certificate. It is used expressly to validate the Community certificate. There is a much shorter and simpler procedure involved to get one as outlined below-
First, you need to collect the caste validity form from the nearest SDM/Tehsil office.
Fill in the required details and submit the details.
That's it. It usually takes about a month or so for the certificate to get ready.
Also Read: Best Pension Schemes & Plans for a Better Retirement Life
What is a Central Caste Certificate?
It is similar to a Community certificate issued by a state authority in most respects with the same set of features and advantages. Central Caste certificates have a different template for different categories (OBC, SC, ST and NT).
All you need to do is download the relevant form available online, fill in the details, attach the required supporting documents and submit to the nearest SDM/Tehsil office near you.
Again this certificate can help you avail of special loans, school/college admission in reserved quota, government jobs, subsidised housing and scholarships among several other benefits.
In Conclusion
While Community certificates have been an essential tool in ensuring that India's SC/ST communities get a fair shot at education, employment and progress – the need to reserve quotas for them especially about school/college admissions and jobs continues to be a matter for divided opinion.
There is a growing demand among the country's educated class that getting admissions and/or employment opportunities need to be decided purely on merit and eligibility — and not on the basis of which caste the applicant belongs to.
However, the demand for more quotas continues to grow, with the recent violent protests by Marathas for a 16 % reservation being a case in point. The Dhangar (shepherd) community is now planning to begin a similar agitation seeking a quota in jobs and educational institutes under the ST category.
The other frequent complaint associated with getting a Community Certificate is the long and often cumbersome online application for community certificate. Taking cognisance of this, the Maharashtra government amended the rules last year revoking the need for a domicile certificate from applicants whose father or relatives (on the father's side) already possess a valid certificate.
Once the lineage is established, no further documentation will be required. As a result, applicants can now submit a copy of a blood relative's valid Community certificate to the district-level scrutiny committee, which is then published on the website of the Dr Babasaheb Ambedkar Research and Training Institute (BARTI).
If there are no objections within 15 days, the Community certificate is issued immediately without the need for any further supporting documents.